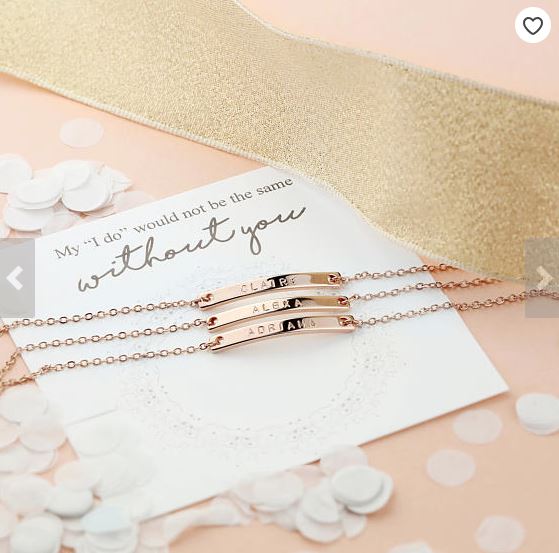 3 Adorable Ways to Ask "Will You Be My Bridesmaid?" | Utah Wedding Photographer
Planning a wedding is SO exciting! One of the most exciting parts of planning a wedding is including your bridesmaids. Bridesmaids can be so helpful on your wedding day and throughout the whole wedding planning process! And, as a Utah Wedding Photographer, I love when brides include bridesmaids on their wedding day because they are just so dang fun to photograph! One of the fun parts of having bridesmaids is asking them, "Will you be my bridesmaid?" Rather than just texting or calling them, why not do a bridesmaid proposal?
Here are 3 Adorable Ways to Ask "Will you Be My Bridesmaid?"
1). Bridesmaid Proposal Scratch Off Card
Scratch off cards are such a fun way to ask a question! These beautiful Scratch Off Cards are handmade and feature gold scratch off paint.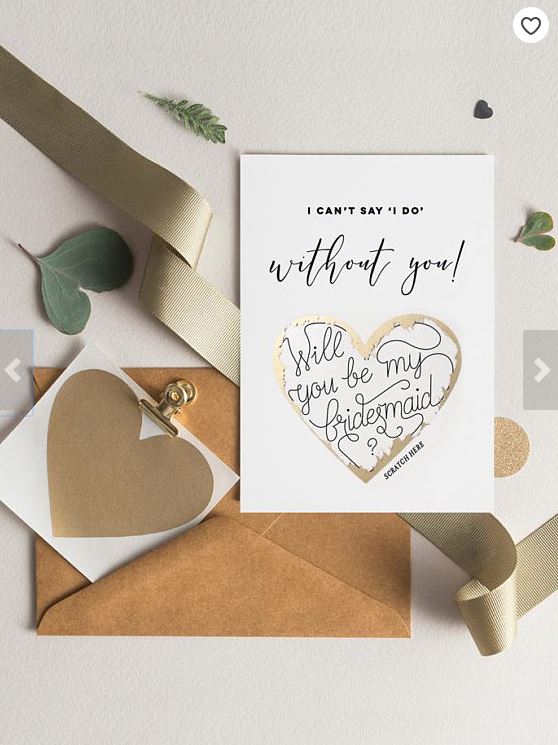 Image courtesy of 3EggsDesignStore on Etsy
2) Will you Help Me Tie the Knot? Hair Tie Cards
These simple and on trend hair tie cards are a great way to ask your bridesmaids without breaking the bank! They are simple yet so cute! If you have a lot of bridesmaids, this would be the perfect gift to ask them!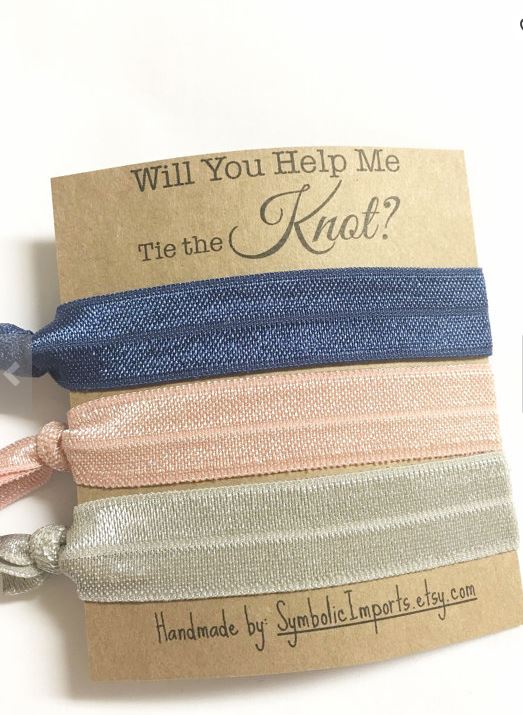 Image courtesy of Symbolic Imports on Etsy
I love when bridesmaids have matching pieces of jewelry! These beautiful blush bridesmaid bracelets are a great way to ask your bridesmaids and double as a gift for them. It's also a piece that they could all wear on your wedding day which will be a great detail for pictures.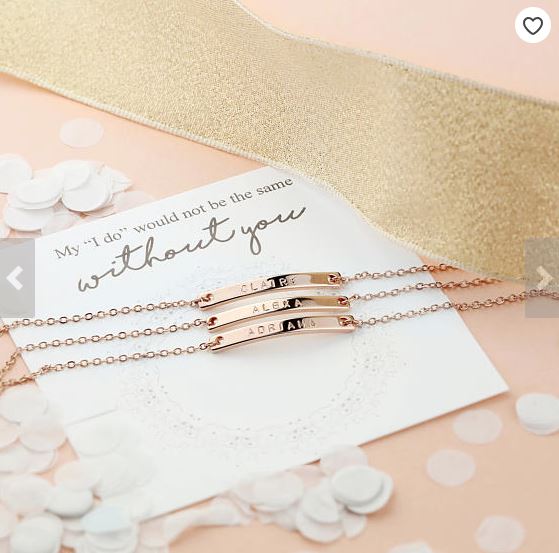 Image courtesy of  Mignon and Mignon on Etsy
I'd LOVE to work with you and to shoot your wedding day! Please contact me to book your date. To view more of my portfolio, follow me on Instagram.