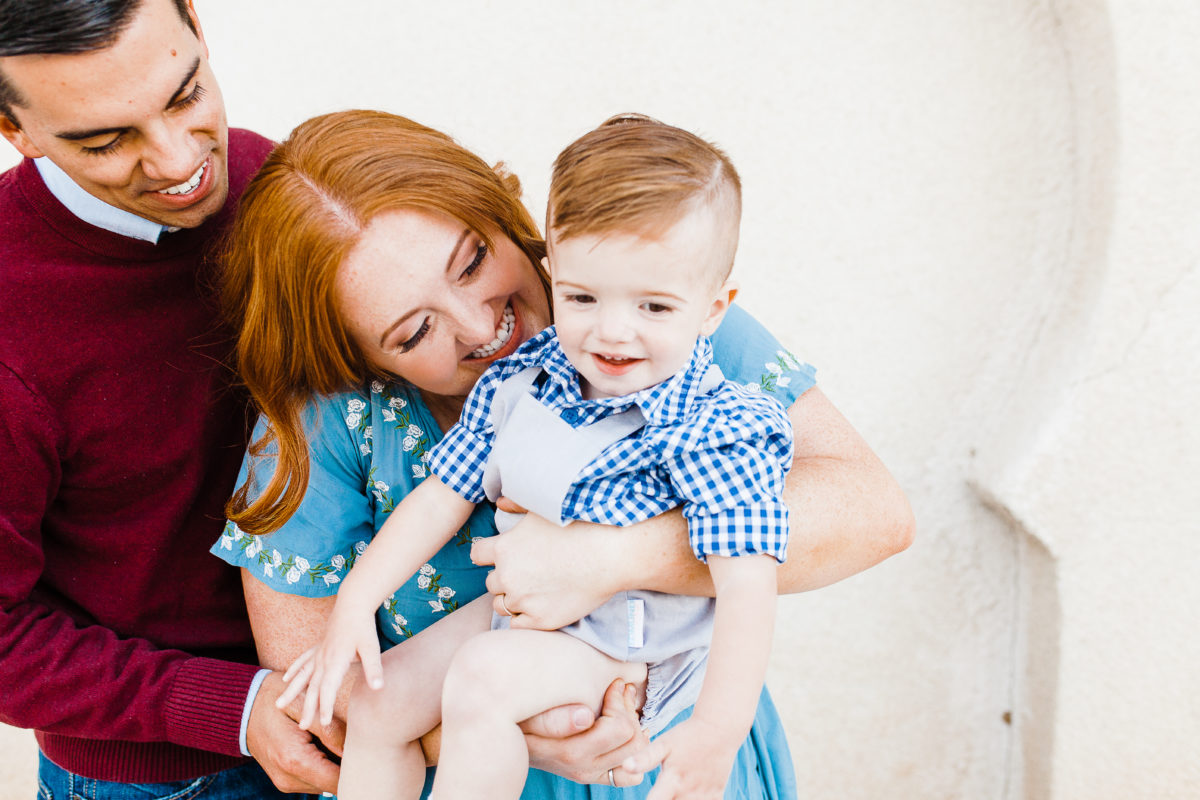 5 Tips to Prepare for Family Pictures with a TODDLER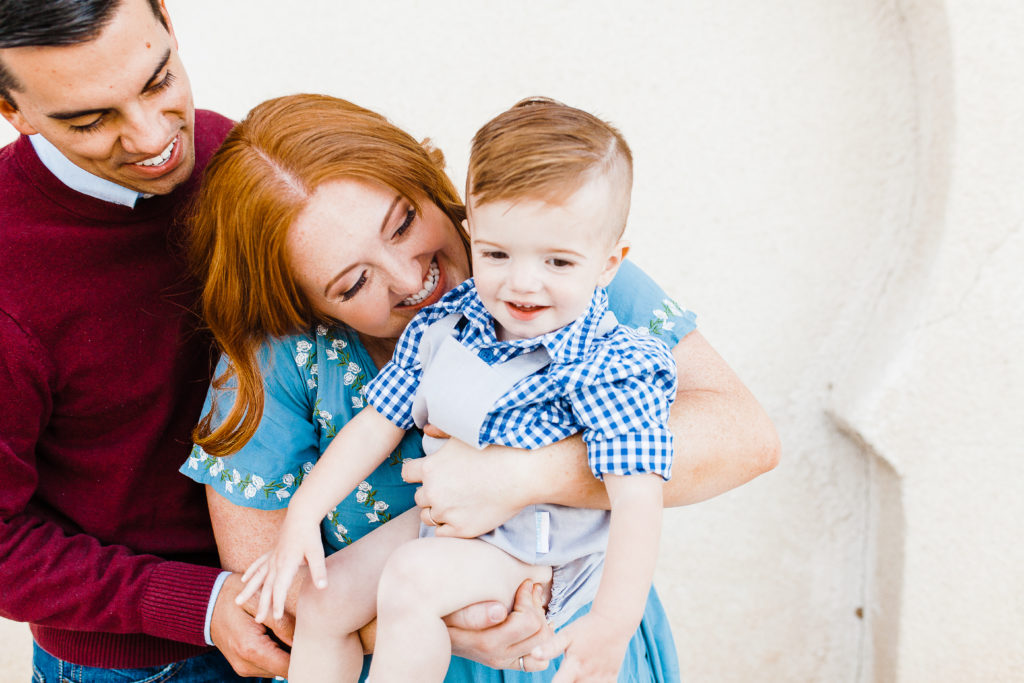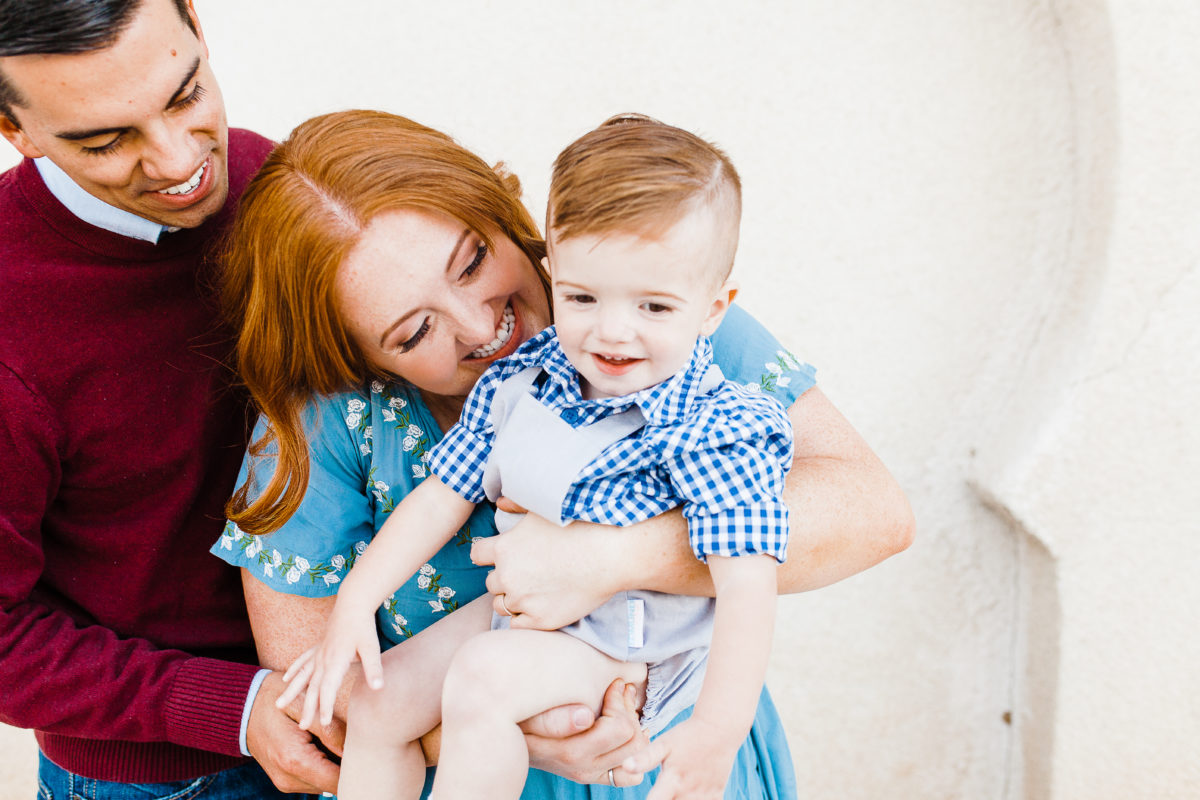 We got our family pictures taken this week and I've been thinking about all that I needed to do to prepare for them. As the mother, typically preparing for family pictures (finding the photographer, choosing outfits, bribing the husband, etc. ) it all falls to us. It was fun to plan out our outfits, the location, and even to think about poses we want, but I understand that it can quickly become a bit stressful. Especially when you factor in the TODDLER we take pictures with. He was sick this past week and crabby as all get out. Which was perfect for family pictures (am I right?). Anyways, I knew shooting with him was going to be tricky, so I did my best to prepare for anything he threw at us during the session. I thought it might be helpful to share those tips and others that I know work well to prepare for family pictures.
1) Dress your toddler (or even baby) at the session
This is such a handy trick for babies and toddlers. My son is a vomit-er (if that's a word). He's thrown up constantly since the day he was born. He's kind of grown out of that horrible habit, but when he's sick or if he gets really mad, he throws up. It's just his thing. I've learned that for pictures and other special occasions (like his baby blessing) it's best to not dress him in his pictures outfit until we're at the session, ready to go. That way he doesn't have time to throw up on his clothes, or spill milk, or droll, or wrinkle, or any of the other million things toddlers do. It's just way less stress to get to the session 10 minutes early, get him dressed, and fix his hair.
2) Bring treats, toys, and love-ys.
If there was EVER a time to bribe your toddler, family pictures is the time. For our session, I packed a bag of marshmallows, his favorite toys, a binkie, and a blanket. I didn't plan on pulling these items out until I need them, but I was positive I would need them. The marshmallows are a perfect snack because they are sweet but don't turn teeth weird colors. The toys got his attention when the photographer was trying to snap an image and the love-ys were so helpful to get him happy again after a toddler meltdown.
3) Bring a stroller
This has become a new favorite trick of mine, but when the location is somewhere that pushing a stroller is possible and appropriate, do it. You can keep your baby buckled in until it's go time and then have a safe place to contain them when they aren't needed for pictures (like for couples pictures). AND, if they get super tired they can even fall asleep in the stroller.
4) Mentally prepare to be flexible
This might seem lame, but not expecting perfection will help you enjoy your session SO much more. Your toddler and kids and husband, for that matter, are not going to be perfect at the session. Someone is going to get upset or annoyed and to be honest, you just have to roll with it. When I have kids that are grumpy – I give them a break. I focus on the other kids or on the parents and let the grumpy kiddo calm down. Same with husbands. Your photographer should know how to read people and recognize when a break is needed. Your job is to be patient and not expect perfection.
5) Bring jammies for the car ride home
Typically, portrait sessions are shot about the time the sun is setting, which is normally bed time for the littles. Bringing their jammies will help them to get comfortable and hopefully, fall asleep on the way home. It helps them relax after a fairly stressful event, which will help you relax. Get the kids in their PJs and stop for a drive thru dinner. This will make for a fun reward and help ease the stress they may be feeling.
5 Tips to Prepare for Family Pictures with a TODDLER
Dress your toddler (or even baby) at the session
Bring treats, toys, and love-ys
Bring a stroller
Mentally prepare to be flexible
Bring jammies for the car ride home
Family pictures are special. You will truly treasure the images for years to come. I always like to be prepared hope this list of ideas has helped you get ready for your family session. If you find this information useful, please share it!
Do you have any tips that I missed? Leave me a comment and tell me what has worked for your family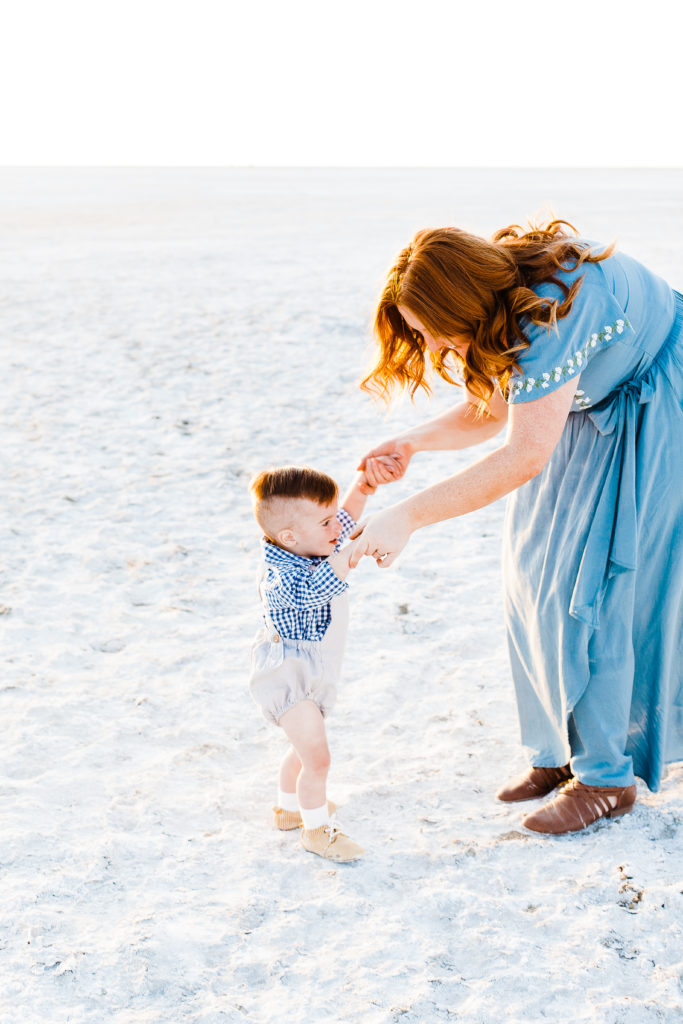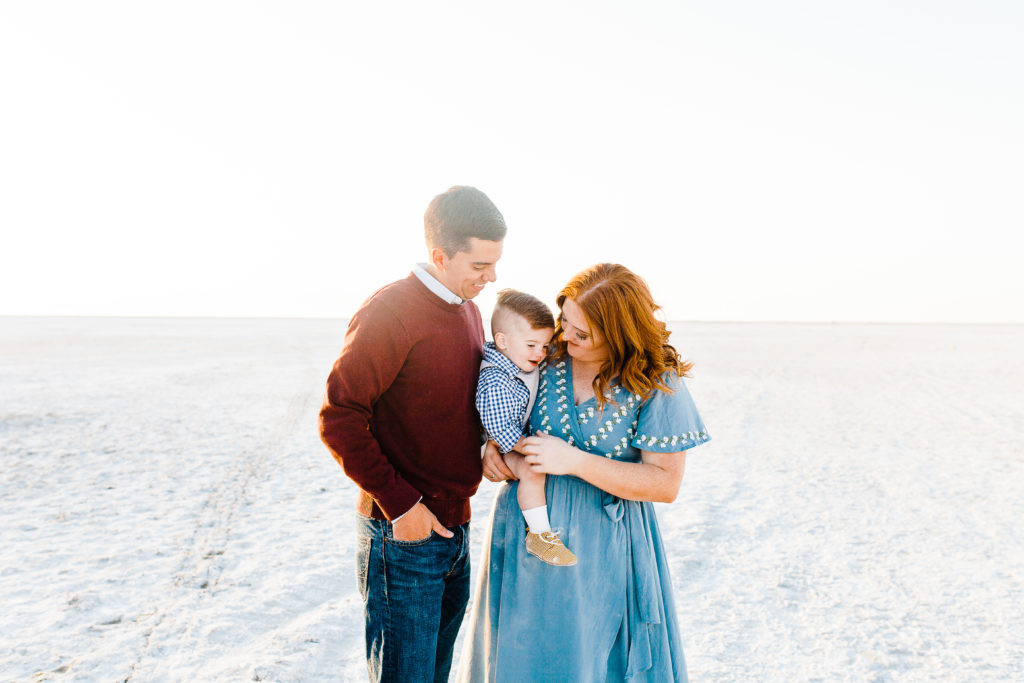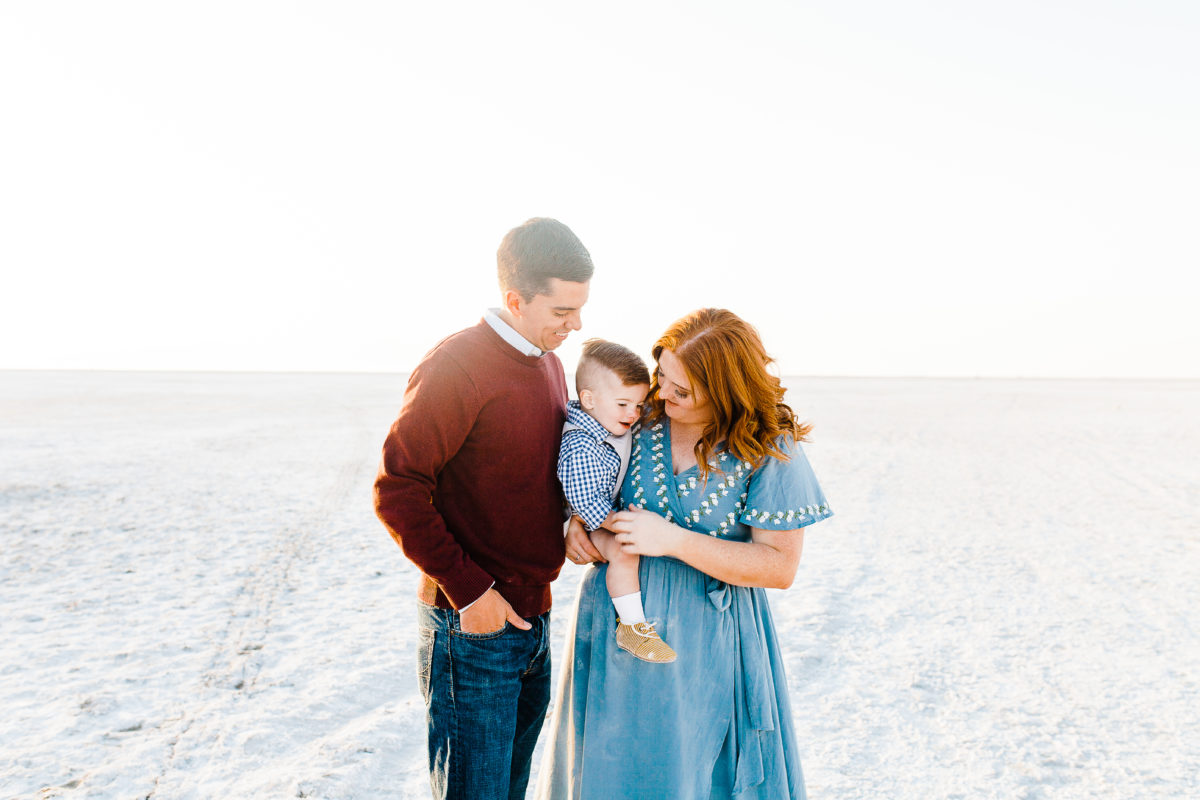 I'd love to work with you! If you'd like to book a family session together, please contact me. To see more of my portfolio, follow me on Instagram. To receive the latest updates and information on sales, please subscribe to my newsletter.