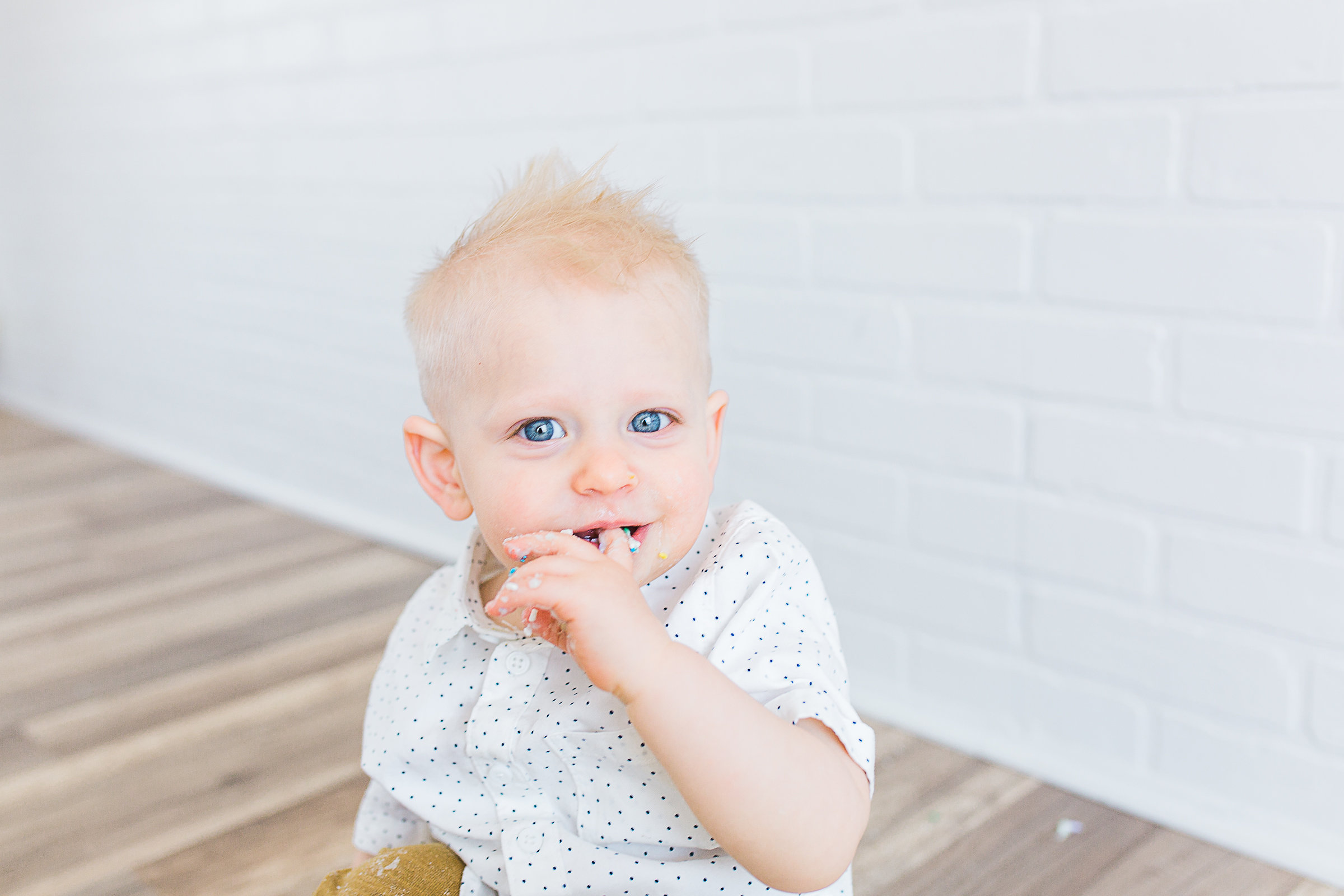 What is a Cake Smash Session?
Cake Smash sessions can be really fun sessions! Essentially, near your baby's first birthday you do a portrait session of them eating a birthday cake. Most babies haven't had cake until this point in their lives, so it becomes doubly special to place the cake in front of them and let them go wild!
Each baby reacts to a giant cake in front of them differently. Some go crazy and stick their head or their face in it and some babies just aren't so sure about the cake. It's so fun to be able to watch and capture their reactions.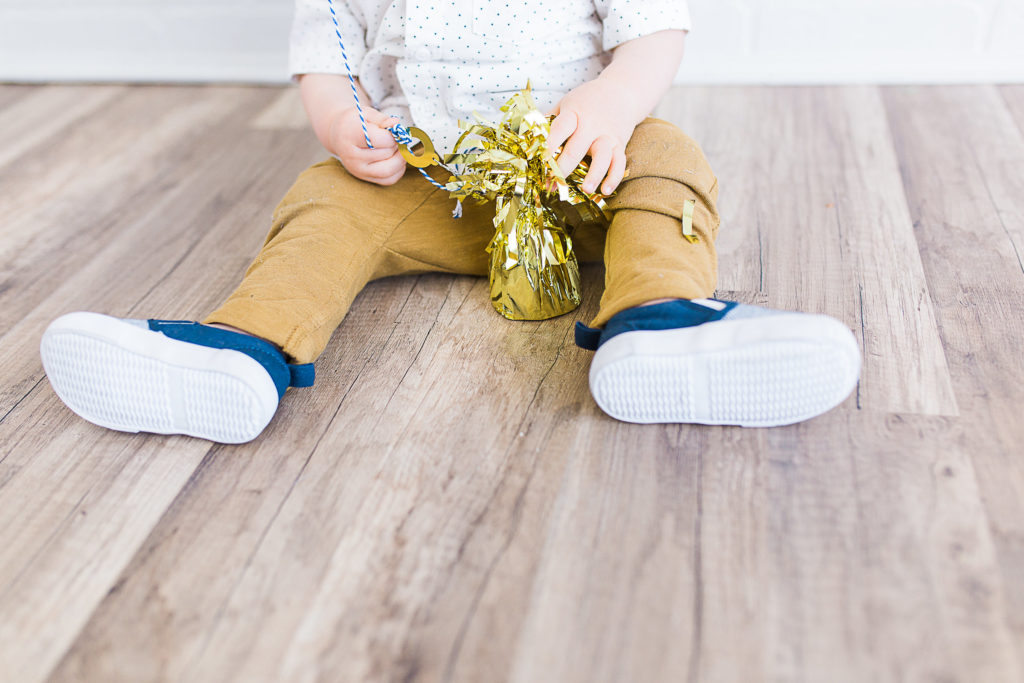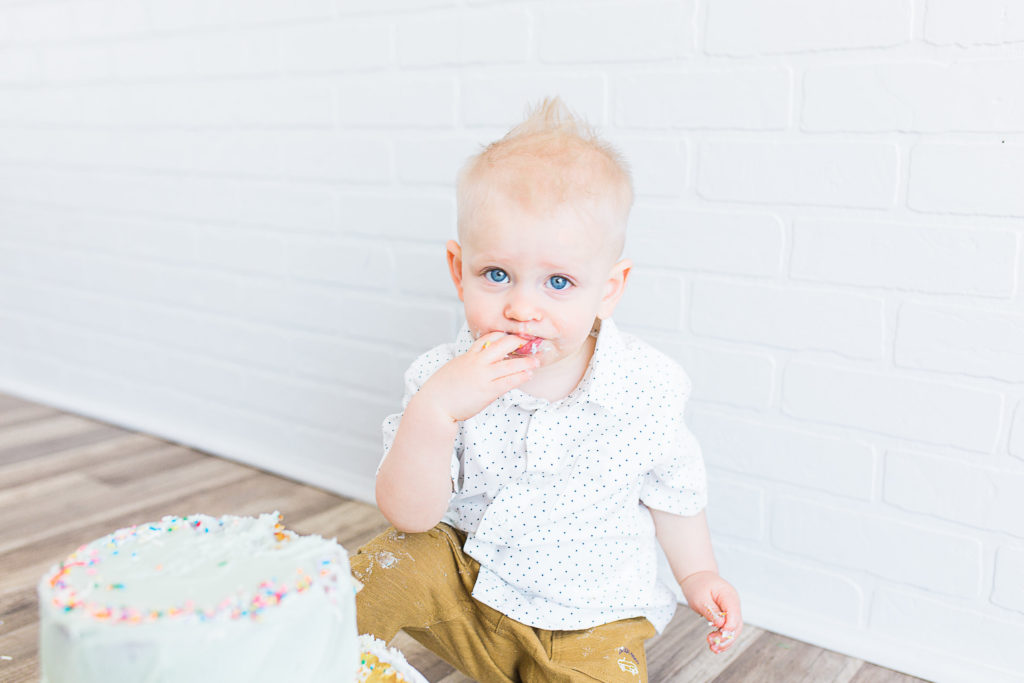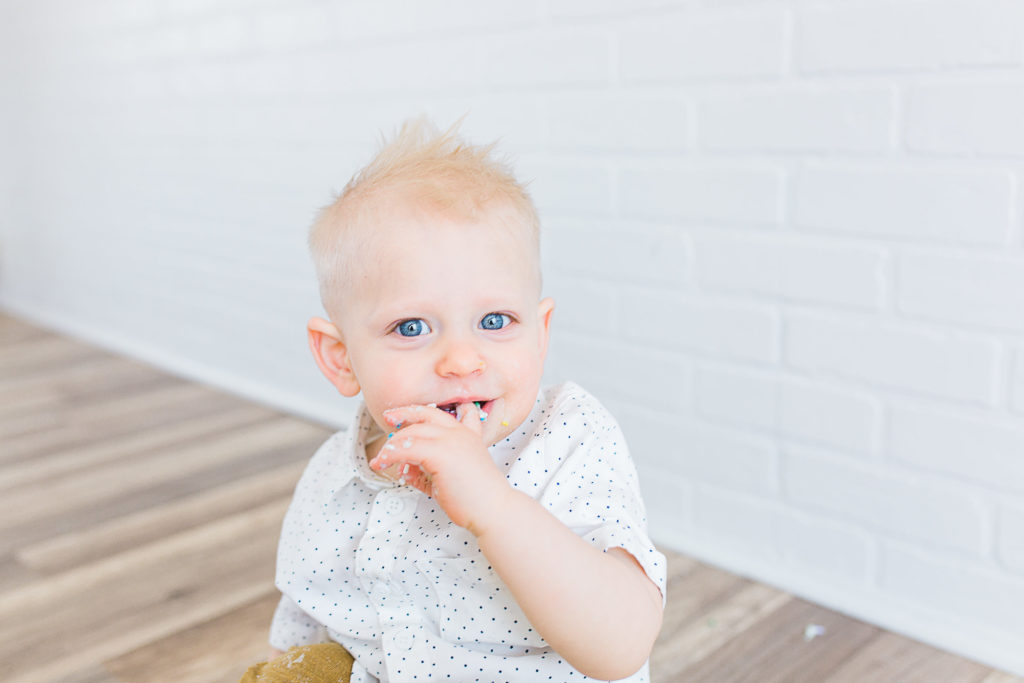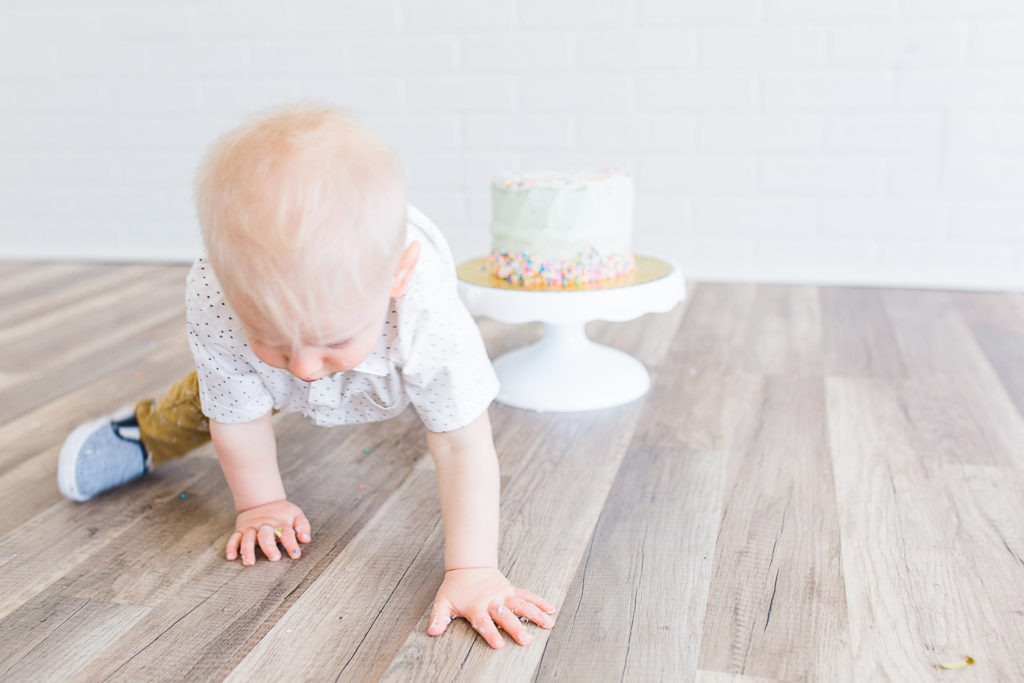 How to Decorate for a Cake Smash
A fun part of the cake smash experience is decorating and creating a backdrop for the session. Some of my favorite trends or decorations include:
Giant Balloons: These are fun and interesting. They are definetly "a trend" but I believe that in 20 years when your baby is looking back on these images they will laugh and think "oh, that's so 2017." Kind of like I do when I look back on my baby pictures, "oh, that's so the 90's." It makes it fun! These cute balloons can be found in tons of places, but my favorite place to get them is Zurchers
Banners: There are lots of various cute banner options for these types of sessions. There are the cute triangle banners, the trendy fabric scrap banners, and even banners with your baby's name. I love them all! They add an interesting background for the images and, a lot of times, at color! My favorite place for name banners is Love Stitched and to get other banners is Zurchers
Mr. I took a little warming up this session. He wasn't quite sure about all the excitement, which is totally normal and totally okay! He loved playing with the balloons that were all around on his session, which made for some cute shots and started to get him warmed up.
His cake was made by the The Sweet Tooth Fairy and was just so adorable! And Mr. I loved it so much that he put his whole face in it.
I just adore this family and have had so much fun seeing their little guy grow up this past year!
To book your cake smash session, contact me HERE.