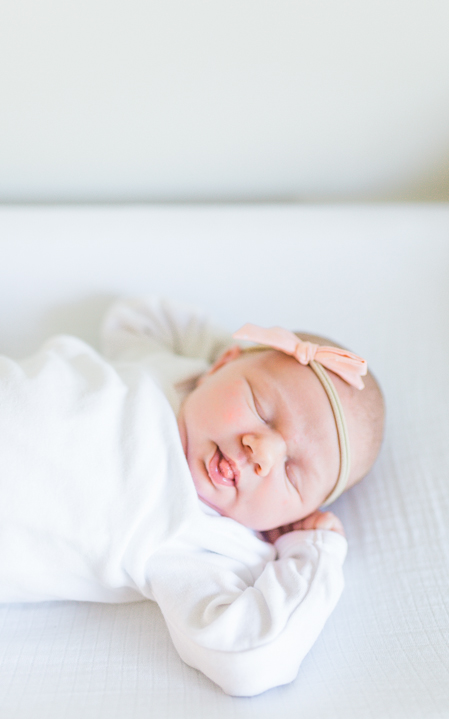 Utah Newborn Photographer
I feel really spoiled as a Utah Newborn Photographer. I get to sneak into some of the most sacred moments of people's lives and capture those experiences for them forever. I get to meet a brand new baby just hours after its born and capture a sibling meeting their new baby sister or brother for the first time. I get to spend a few hours with a family adjusting to their new member as I take their portraits. I get to celebrate the miracle of pregnancy with a mom as I take her maternity portraits. I truly am so lucky.
I was able to spend some time with the Bateman girls to do a newborn session in their beautiful home. I felt so lucky to be able to visit them at such a special time in their family's life. Baby R was just a dream to shoot. She didn't make a peep throughout the whole session and her sweet sisters just loved on her the whole time.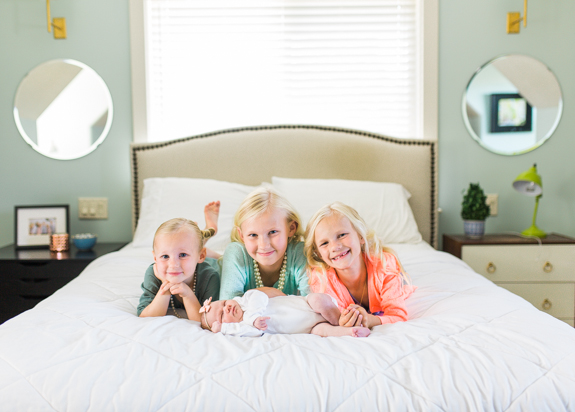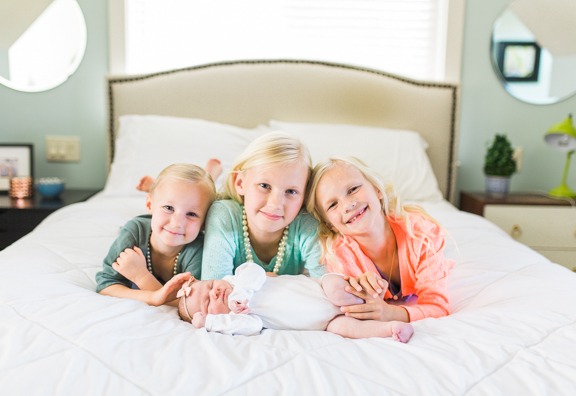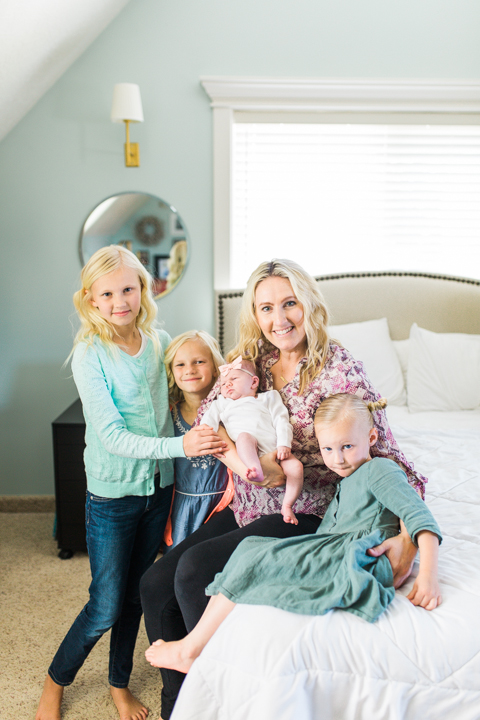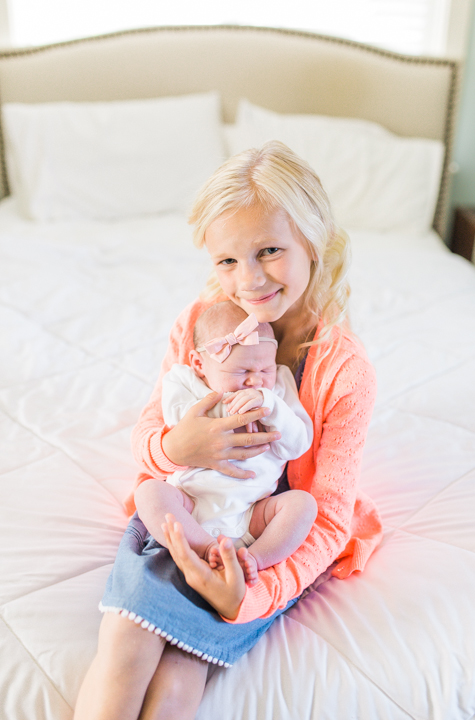 We spent a lot of time shooting in the master bedroom, because, hello, it was stunning. Getting the girls to lay down on their stomachs was one of my "must get shots" and I just loved how it turned out. I also wanted to make sure I got plenty of shots with mama and baby. There is nothing like the bond between a mom and her newborn and I love being able to capture that love through the lens.
Baby R's nursery was beautiful to photograph. It was light and simple, my favorite combination.
Durning this session, my sweet baby was playing with toys. The sweet Bateman girls kept him occupied in between sessions and Val totally rewarded him with a cookie at the end. He was such a trooper. I'm grateful that he's so patient when I drag him along to shoots for various reasons.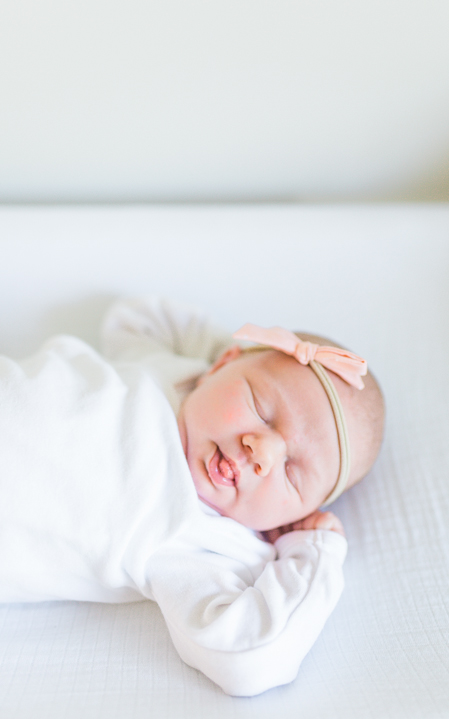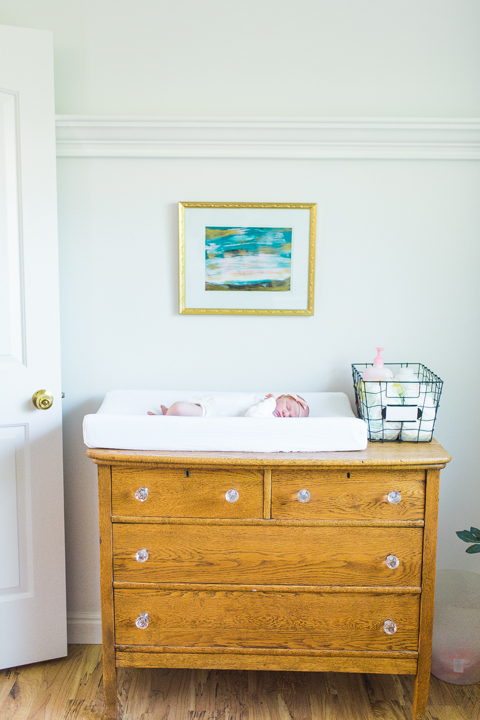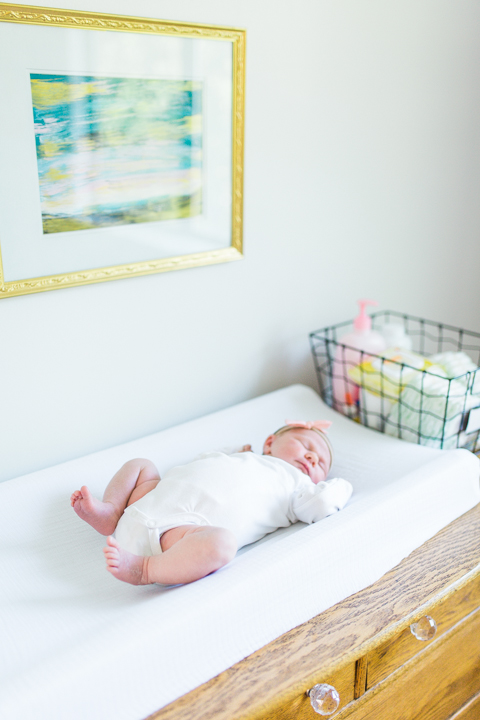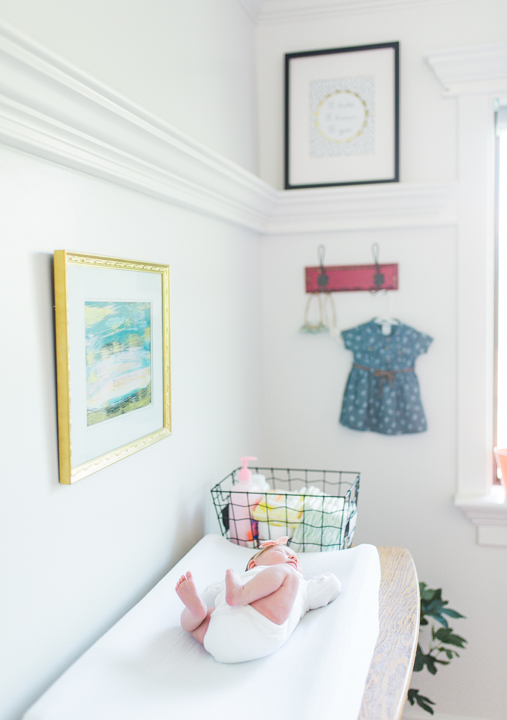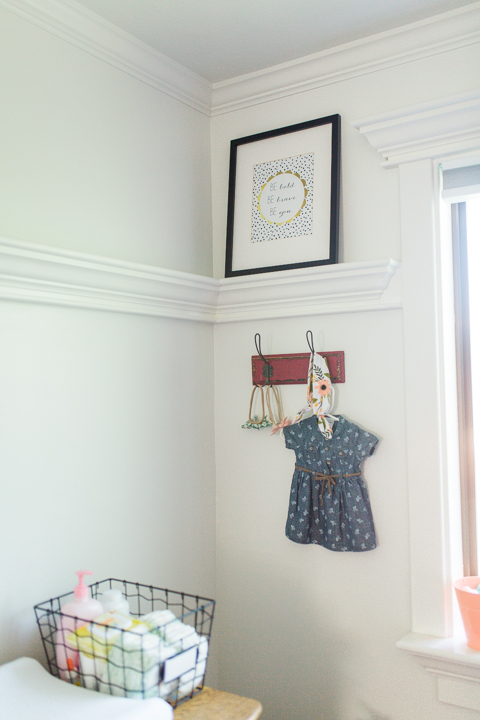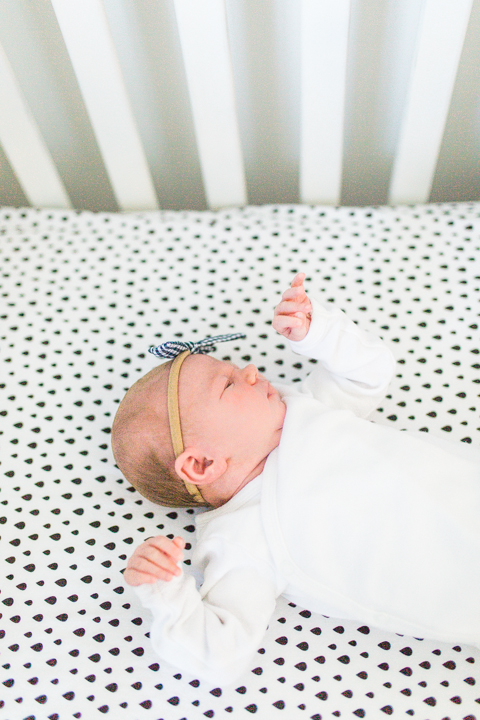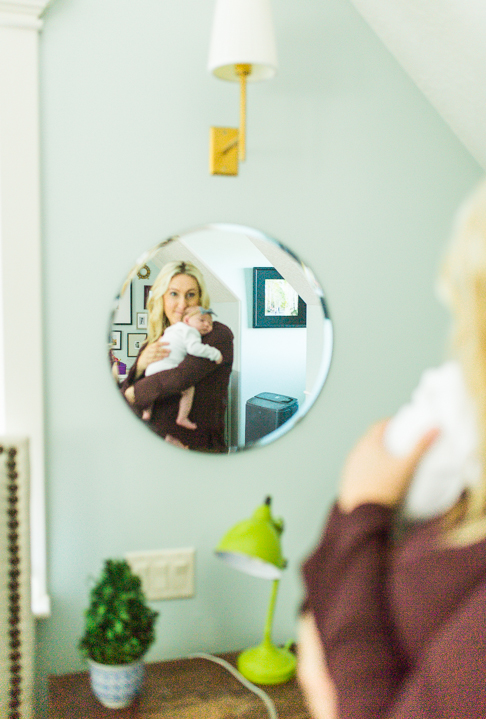 I absolutely loved this session. To book your newborn session click HERE.