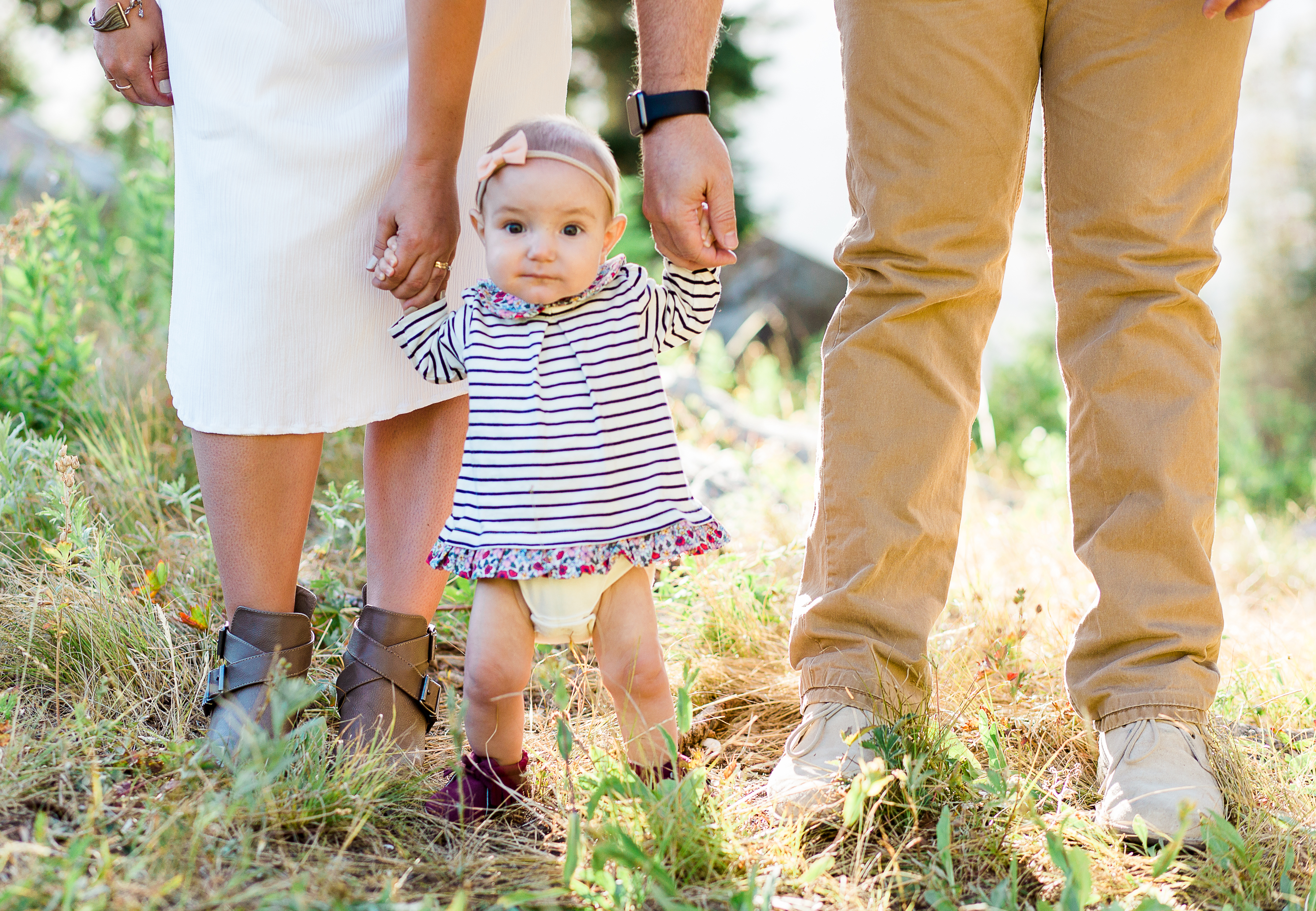 The Bell Family | Albion Basin, UT | Utah Family Photographer
Growing up in Utah gives you a unique appreciation of the mountains. As a little girl we would go sledding up the mountains during the winter. I then transitioned my snow sports and learned to ski. I've spent lots of cold winter days skiing at Alta and going down the Albion Basin run. It's actually one of my favorite runs. As I've gotten older and since having my portrait photography business I've gained a much greater love for the mountains and particularly for Albion Basin. If you've never been up there it is just beautiful. From mid-July to early August, just after the time that Albion Basin opens up for the year, it's covered in wild flowers. They are beautiful and while you're up there shooting it smells wonderful. There are also wild moose that frequent Albion Basin. I've seen them multiple times that I've been up shooting there. They are SO cool to see, but really terrify me.
Family Portrait Session at Albion Basin
Last Summer I shot a family session with the Bell family up Albion Basin. It was quite the trick to get parking but once we did, the location was magic. We ended up going a little late in "wild flower season," but this location was still a photographer's dream.
Des wore a beautiful, flowy white dress with cute booties. Her husband wore a button up shirt with closed toed shoes. They looked so great – plus, they're sweet baby was a cute as can be.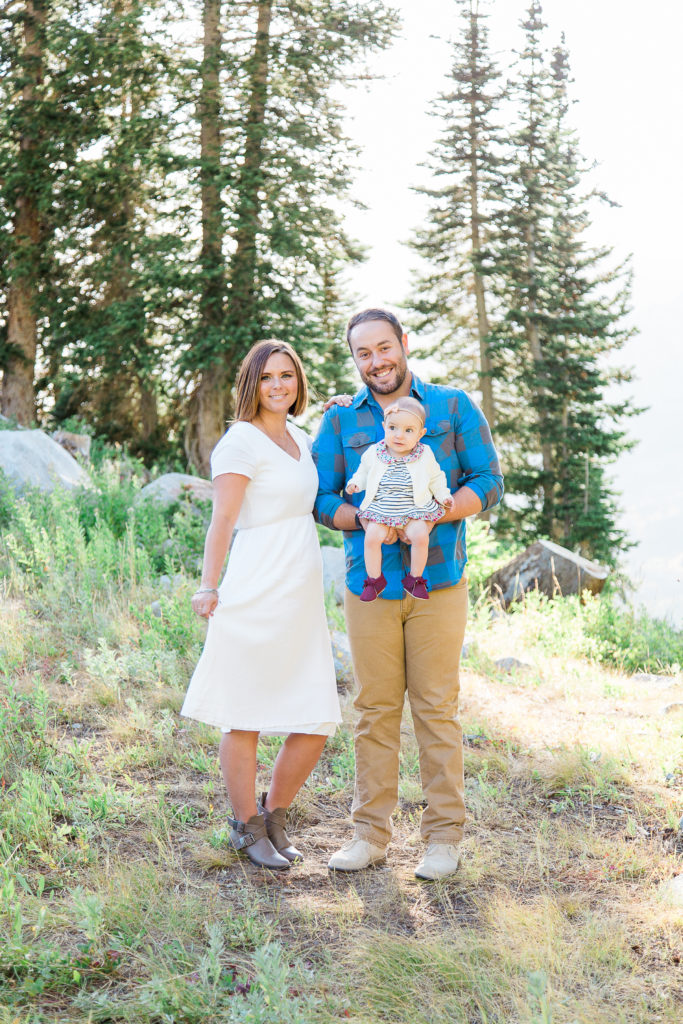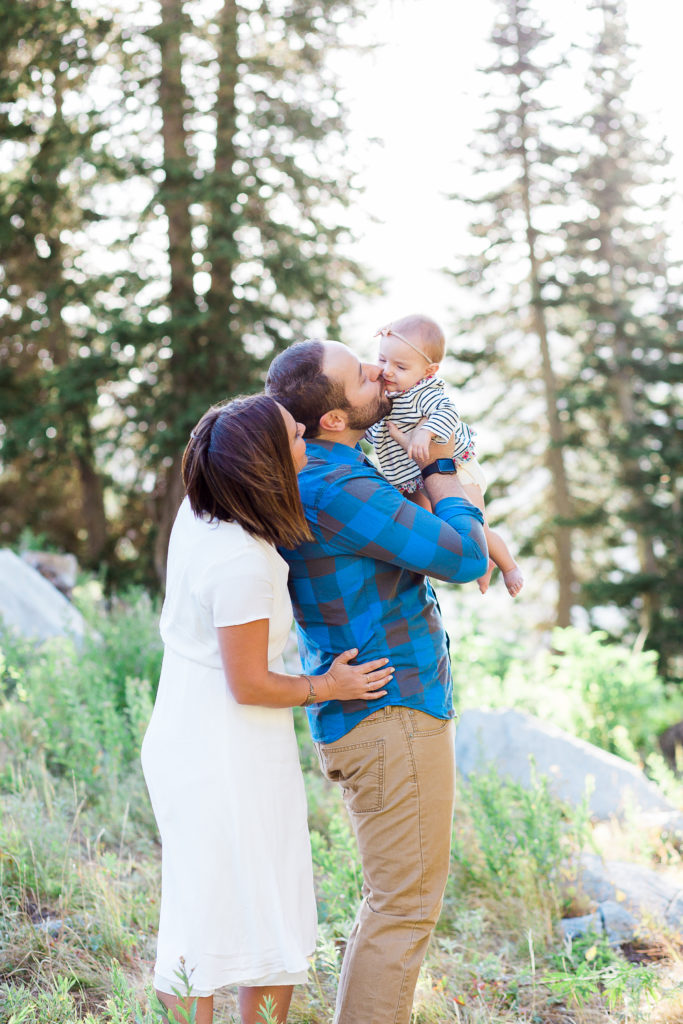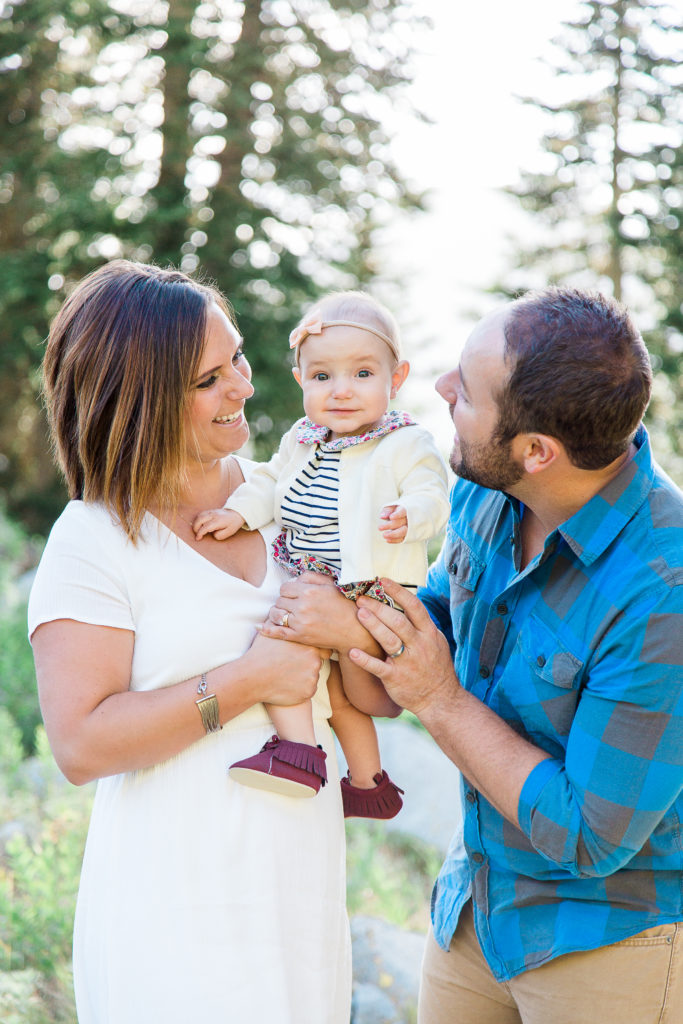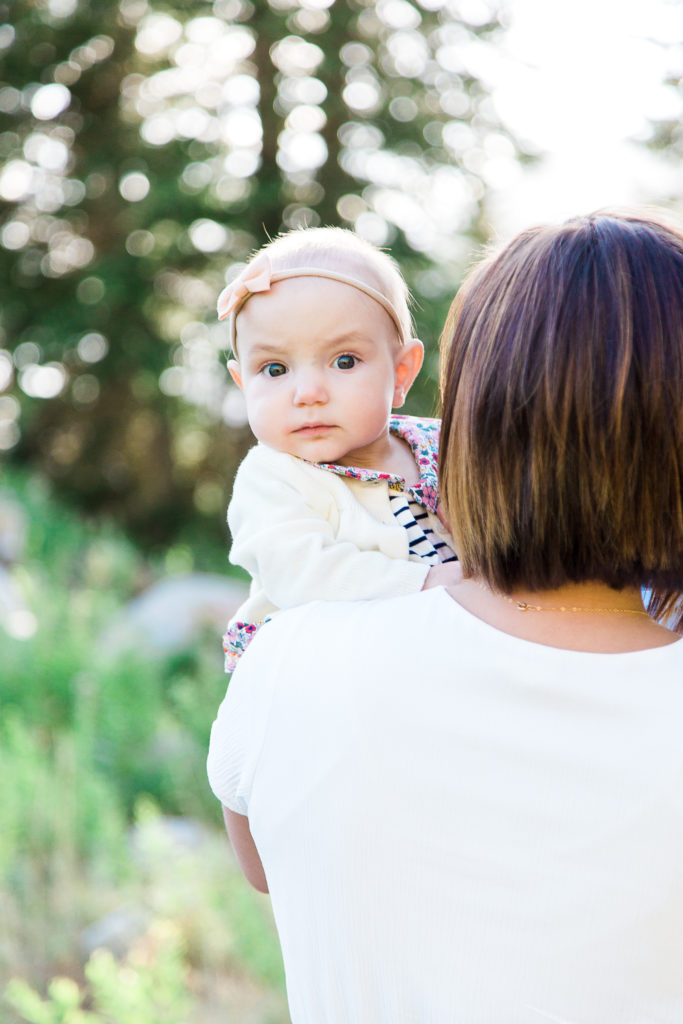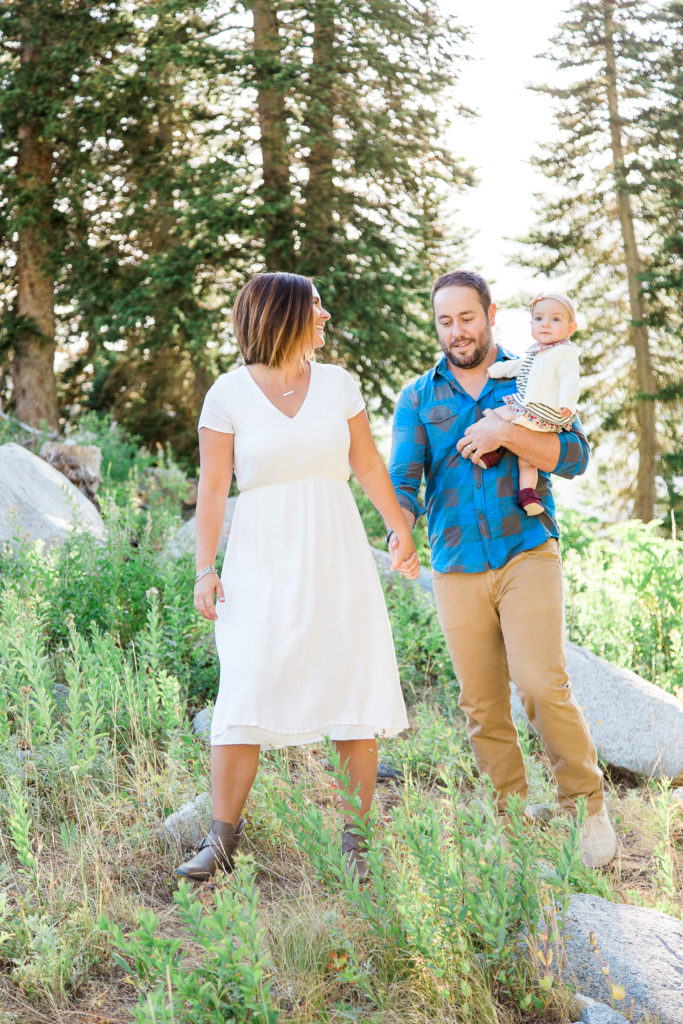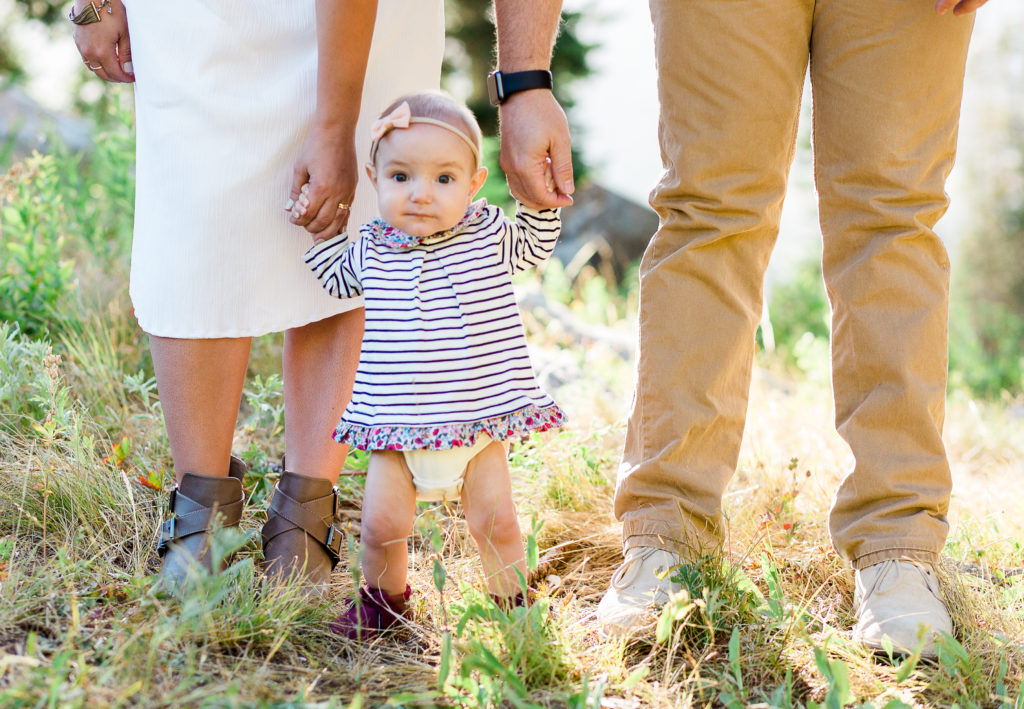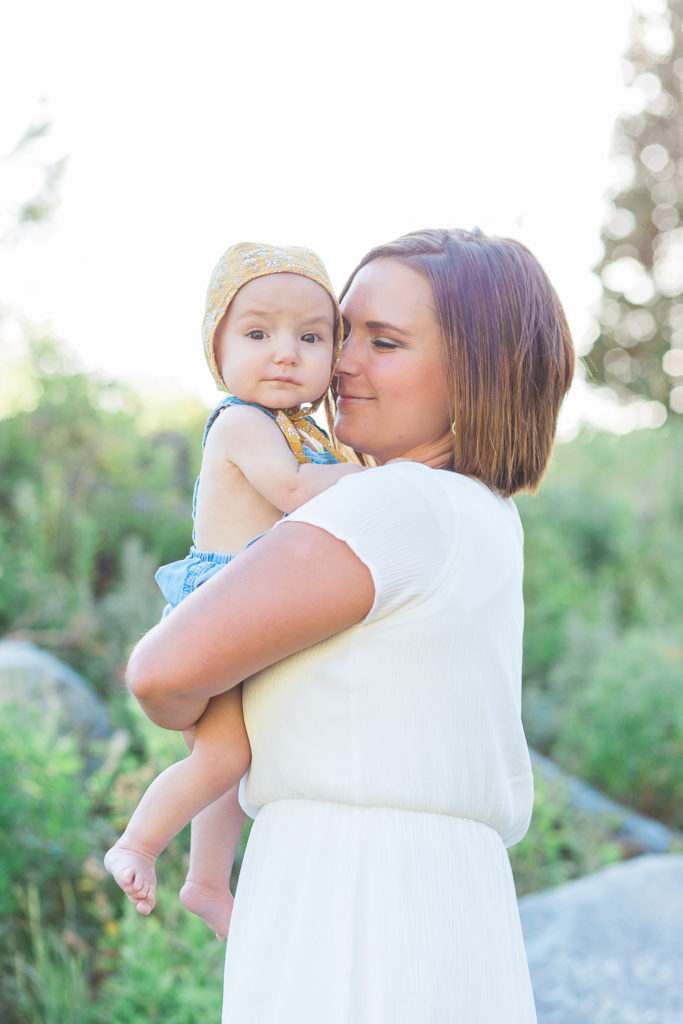 How to Get to Albion Basin
Albion Basin is basically the worst kept secret for Utah Photographers. Not everyone knows how to get there, but once they figure it out, it's their go-to location for July/August sessions. Getting to Albion Basin is honestly pretty simple. Albion is a ski run at Alta Ski resort. Durning the summer months, when the snow melts it's a beautiful trail area. To get to Albion Basin head up Little Cottonwood Canyon. Alta Ski Resort is basically at the top of the canyon. You'll know you're near it because you will come to a little booth in the road. Sometimes there is a worker in it and sometimes it's not, but usually the worker will ask you why you're going up the trail and then will give you a few directions.  Then, you'll head on to a dirt road and head up the trail to Albion. You'll start seeing wild flowers and then it's just a race for parking. Pretty much wherever you can park is where you'll hangout for the night. But you can't go wrong, it's all so beautiful.
The Cost to Get up the Summer Road to Albion Basin
As of June 2018 Alta Ski Resort will be charging a $6 per car fee to get up the summer road to the top of the basin. During weekends and holidays they will also run a ski lift to the top that will cost $10 per adult and $5 per child.
Book a Family Picture Session at Albion Basin
Like I said, Albion Basin is one of my favorite places ever. Whether I'm skiing or shooting, it's the best. I'd LOVE to shoot your family here. Please shoot me an email at Kayla.trulyphotography@gmail.com  or fill out my contact form and we'll get your session scheduled. To view more of my portfolio, follow me on Instagram.