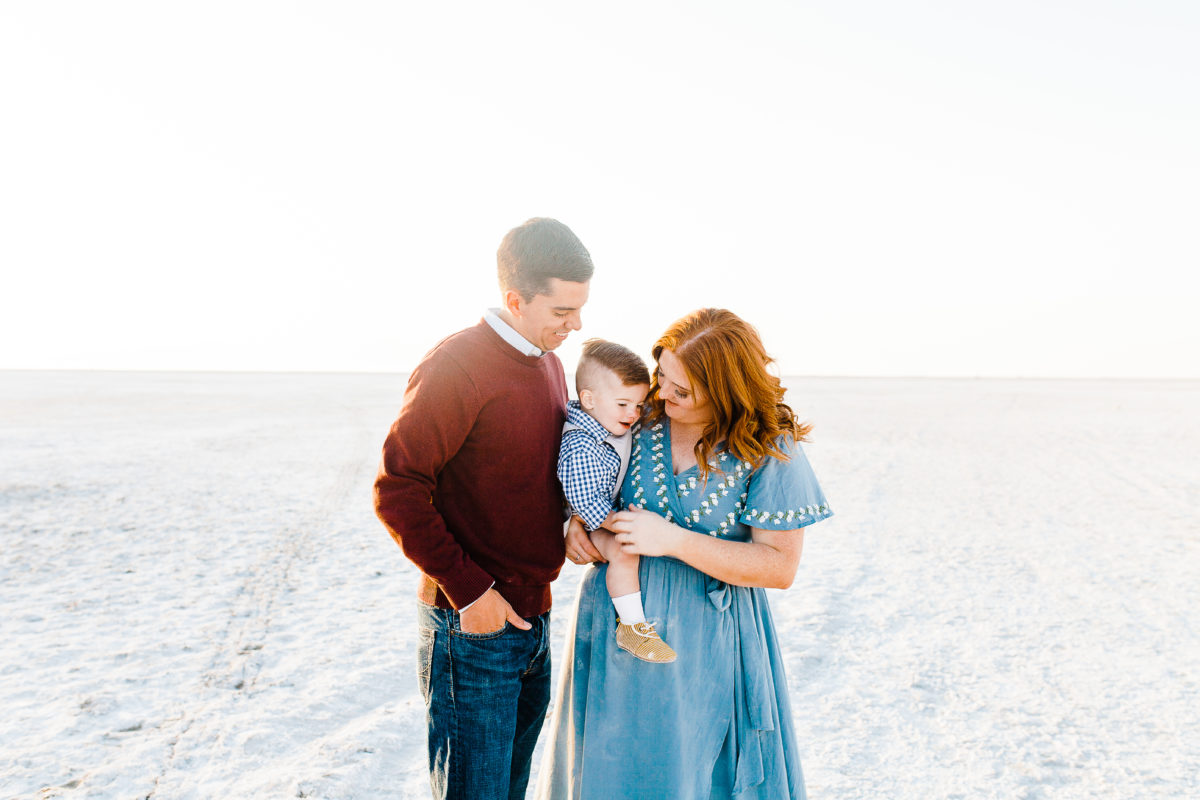 Best Ways to Store Family Photos
My husband and I have recently decided to sell our home and move closer to my husband's office and our families. It's been a stressful and an emotional time as we've prepared to put our house up for sale. We decided to declutter and organize our home to make it feel bigger and more open for potential buyers and we've taken down our pictures in the home to help potential buyers picture themselves in our home. As I've been packing away our pictures I've been taking care to make sure they're safe and that they won't get lost in the move. My family's pictures are priceless to me. I love looking back on our wedding pictures, on our childhood pictures, and on pictures of my son as a newborn. Life changes so quickly and I'm an incredibly sentimental person – pictures bring me back to those memories. To me, they're priceless.
With all that being said, I take extra measures to make sure my pictures are protected and safe and to make sure I have multiple copies of my images. After figuring out a system that works for me, I thought I'd share with you my Top 4 Best Ways to Store Family Photos
1) Print your pictures

One of the biggest mistakes I see my clients and others make is that they only ever keep their pictures on a screen – a phone, a computer, a tablet. So many never print their images to display or hang them. I think this is a mistake for the obvious, they don't get to enjoy the image in its entirety, but also, it's dangerous. Losing files on a computer is too easy. One wrong click and a year's worth of photos can be deleted. It happens! I always recommend that my clients print their images – whether that's in a photo album, in a Chatbook, on a Canvas, or in regular old prints, having a tangible picture is something special and it provides extra security. My favorite consumer lab is Persnickety Prints. They are local to Orem, but ship product as well. I absolutely love them and always recommend them to my clients!

2) External Hard Drive Storage

External hard drives are my best friend! Essentially, they are like a giant flash drive. You can store files, images, videos, etc. on them and they typically come in very large storage sizes. I typically buy two external hard drives per year – one for my business and one for my family. Throughout the year, I back up my cell phone and DSLR family pictures on my external hard drive for that year. I use a sharpie to write the year on the hard drive and then store them in my fireproof safe. They are super easy to use and organizing my pictures by year makes it really easy to find images when I need to. Here are my favorite external hard drives:

3) Cloud Storage

Cloud storage is a great option because the files don't take up tangible space like a print or a hard drive would. There are a lot of cloud storage options, but I typically recommend Drop Box or Prime Photos. With Prime Photos, every Amazon customer gets 5gb of cloud storage free and Prime Members get unlimited free storage. This is a great and affordable cloud option! I would highly recommend backing up your pictures to both an external hard drive and a cloud storage.

4) Online Gallery Storage from your Photographer

Most professional photographers deliver their images in an online gallery that you go in and download images from. This is a great way to get your images, but it's also a great option for storing them. Some of the online galleries offer free storage. I deliver all my galleries using PASS. It's a great online gallery and the images I send to my clients will be stored in the cloud for 10 years. I love providing this service to my clients. To me, it acts as a great backup for my clients. If for some reason they loose or damage their images, I have a backup for them for 10 years.

Check with your photographer to see if the online gallery they use offers this service for you.
The Best Way to Protect Your Pictures
My ultimate recommendation for keeping your family pictures safe is to combine these four options. I would print your images to hang in your home and keep in an album. Then, I would back up my images on an external hard drive each year AND on a cloud storage system. Lastly, I would use the online gallery from my photographer as a safety net in case you were to lose the other files.
Your pictures are priceless and they will be for years to come. Your children and grandchildren will cherish the images you pass down to them.
Do you have a storage tip that I missed? Share it below!
I'd love to work with you! Please contact me to book a session!