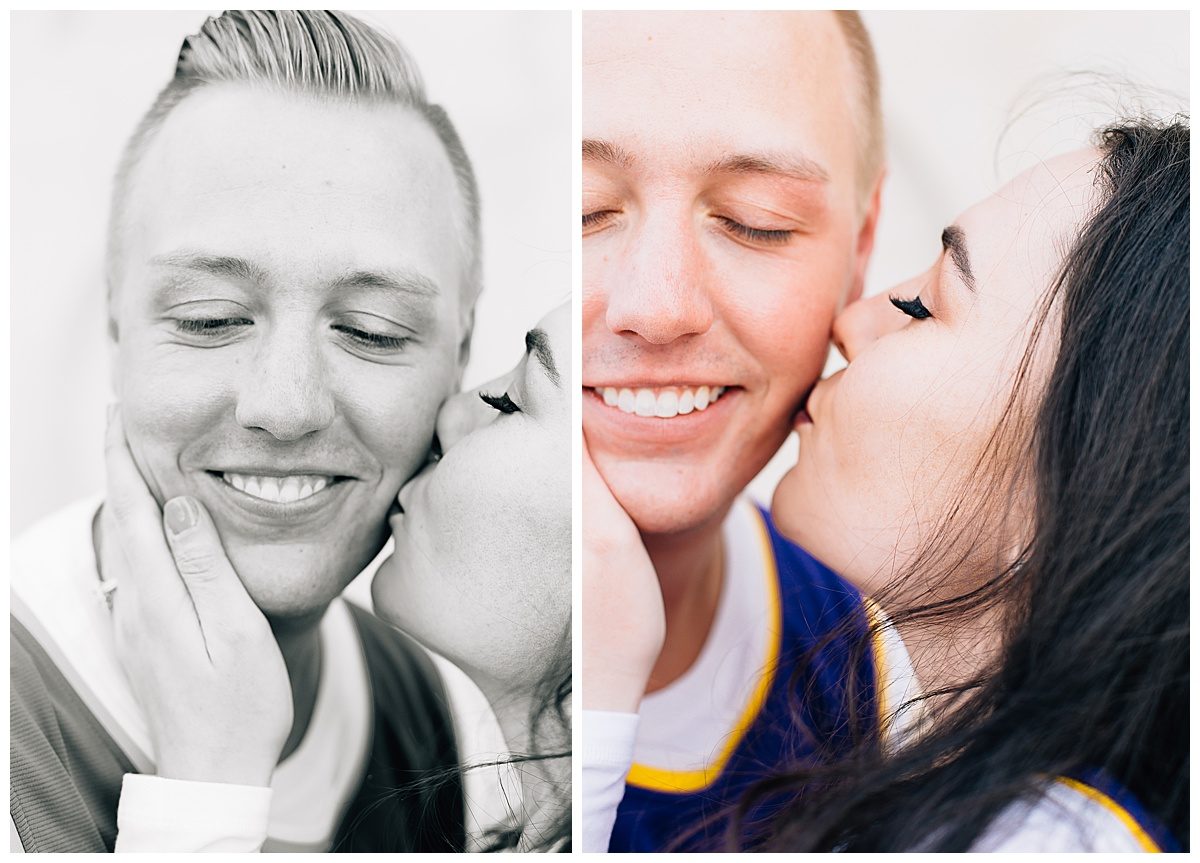 Brandon + Bree | Salt Air Engagement Session
Oh my, this Salt Air Engagement Session was SO pretty. The Salt Air is honestly pretty year round, but I love shooting at the Great Salt Air in winter because all of the biting gnats and mosquitos are dead. The salty sand is a little more muddy, but I think it's still totally worth shooting at. The light at the Salt Lake just can't be beat.
Brandon and Bree were just THE sweetest and so playful. He grew up in Sandy and she grew up in my hometown, West Jordan. They met through Mutual (which is seriously how so many of my couples meet) and the rest is history.
Their wedding is in June and will be at the Draper Temple. Draper has been on my temple bucket list forever – but I've never shot a wedding there, so I am STOKED! It was the first temple I ever went inside after I converted to the Church of Jesus Christ of Latter Day Saints, so it holds a very special place in my heart. And summer weddings will always be my favorite. I love the greens and light during the summer (which is such a photographer thing to say).
I love how Bree and Brandon brought different outfit choices. I always always always recommend that my couples bring both a casual outfit and a more formal outfit to their engagement session. It gives their images tons of variety and creates different posing opportunities. And how cute are their outfits?! I kept teasing Brandon about being a Lakers fan and he took it like a champ – such a good sport.
Goodness, I love these two! I just can't wait to see them as husband and wife.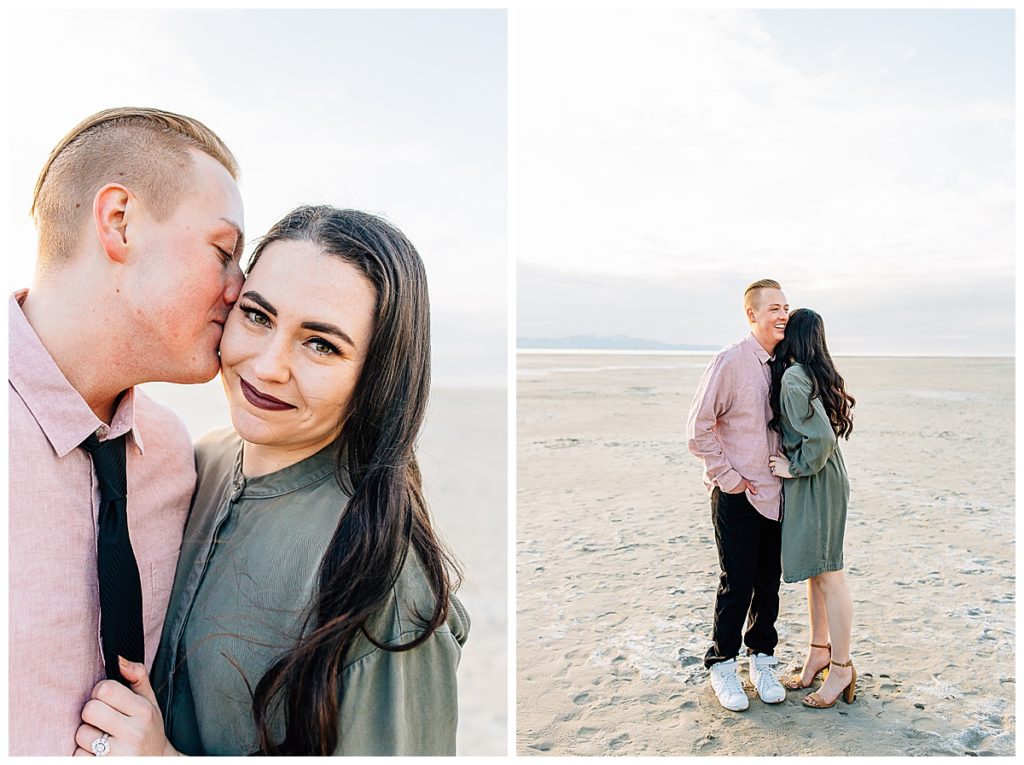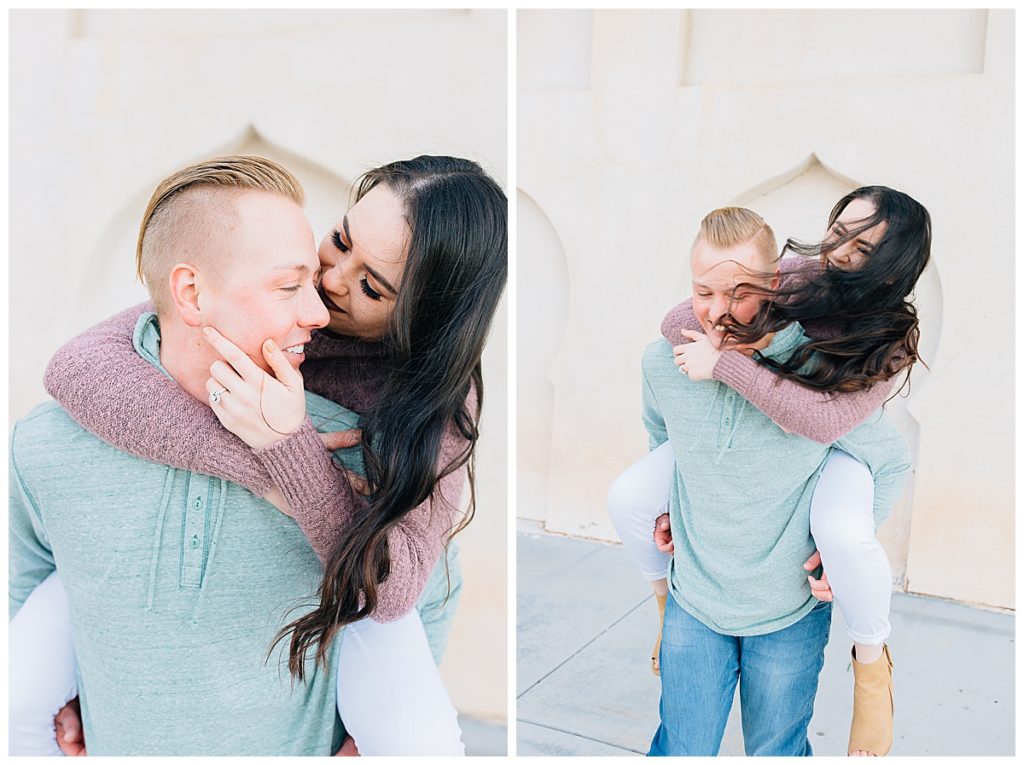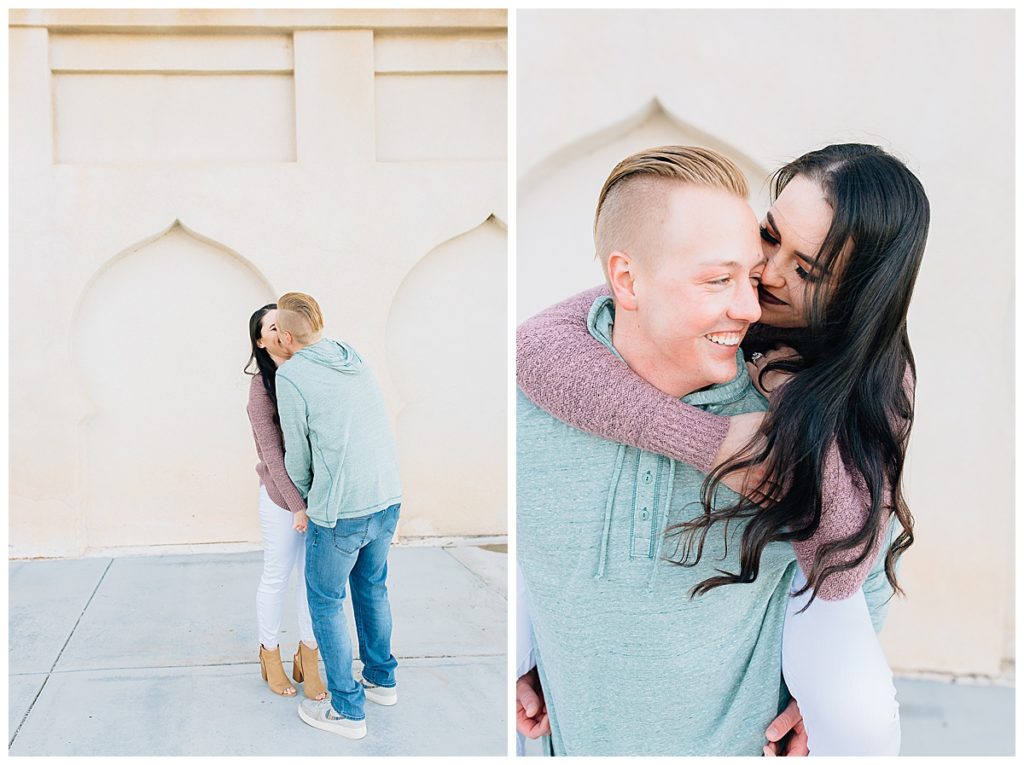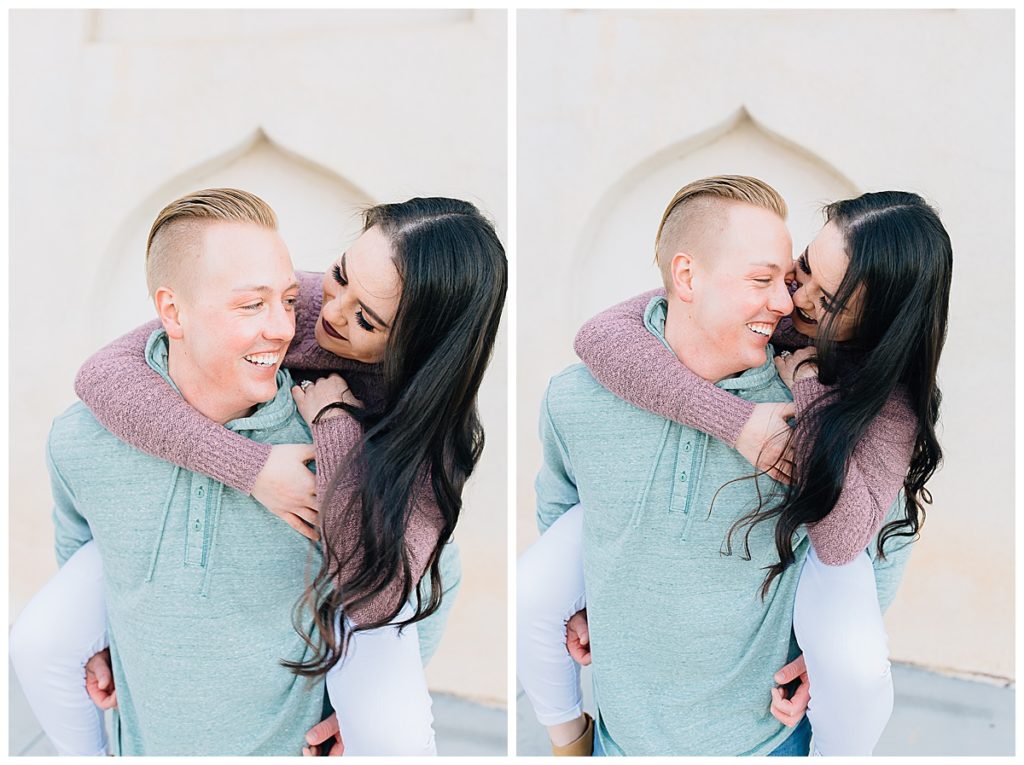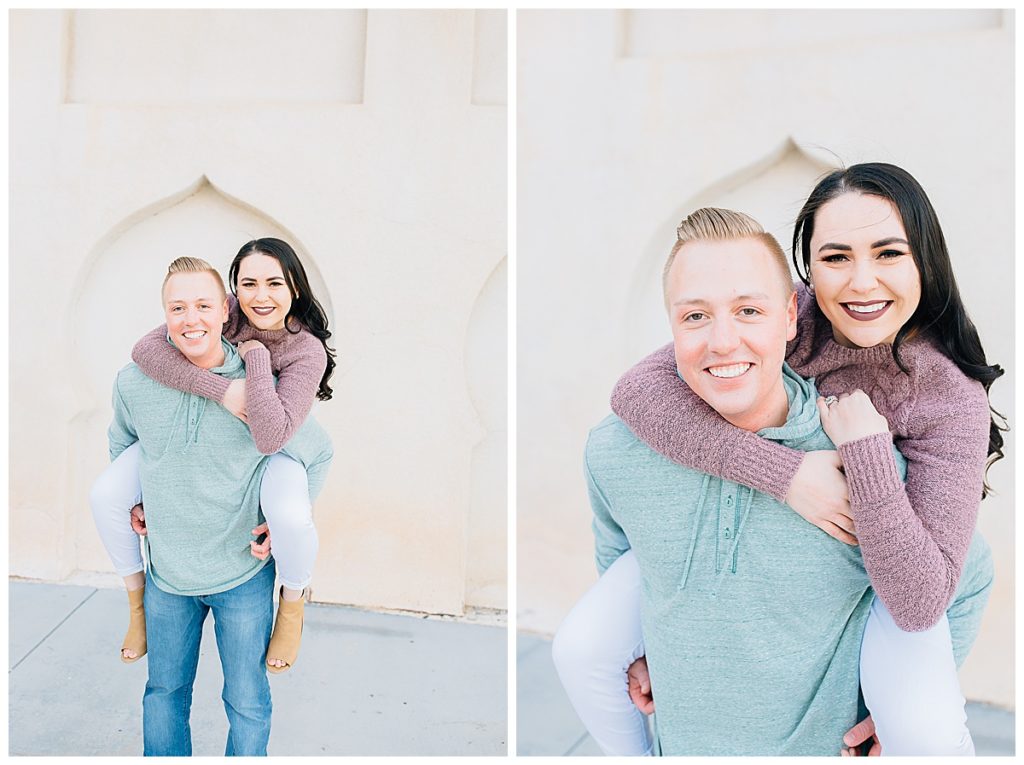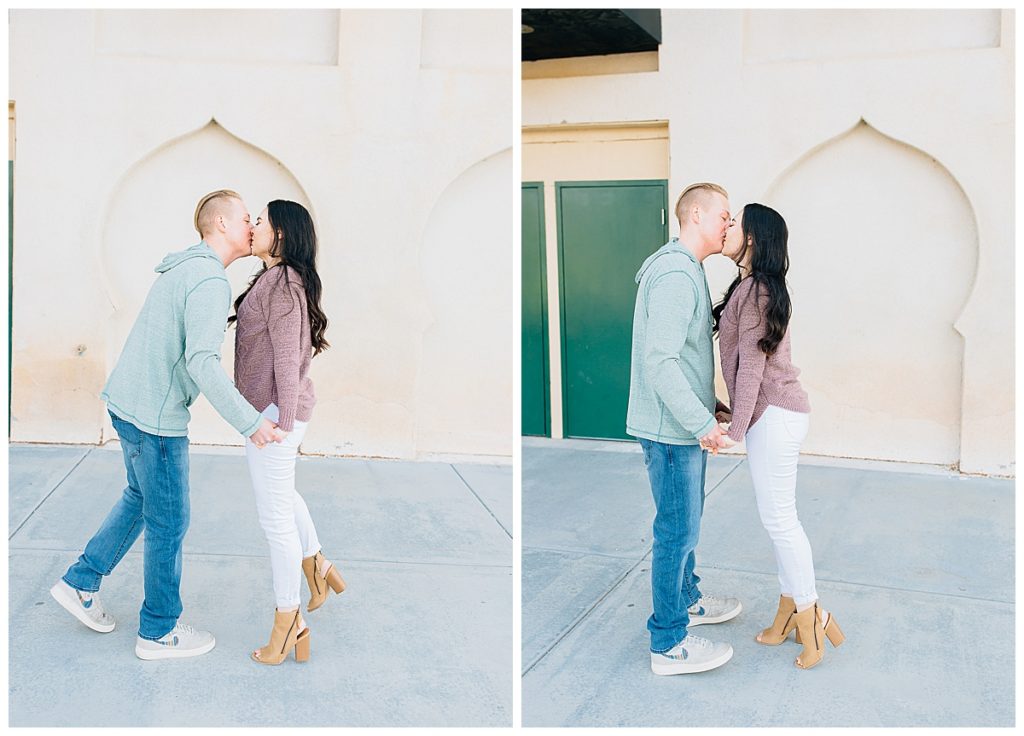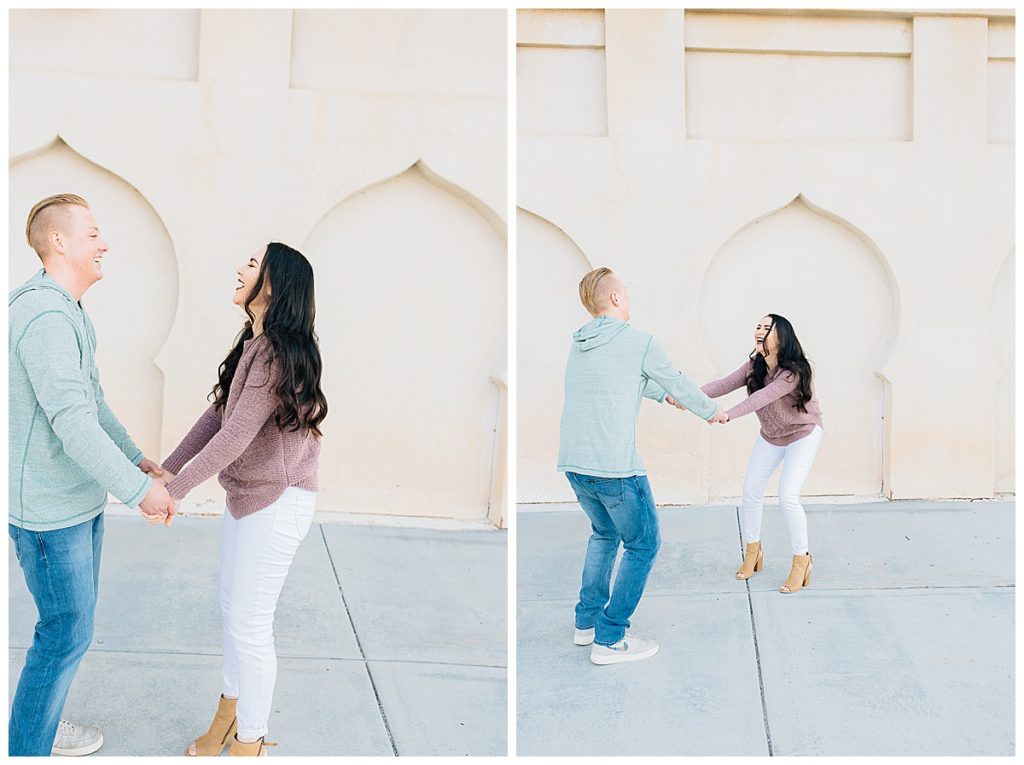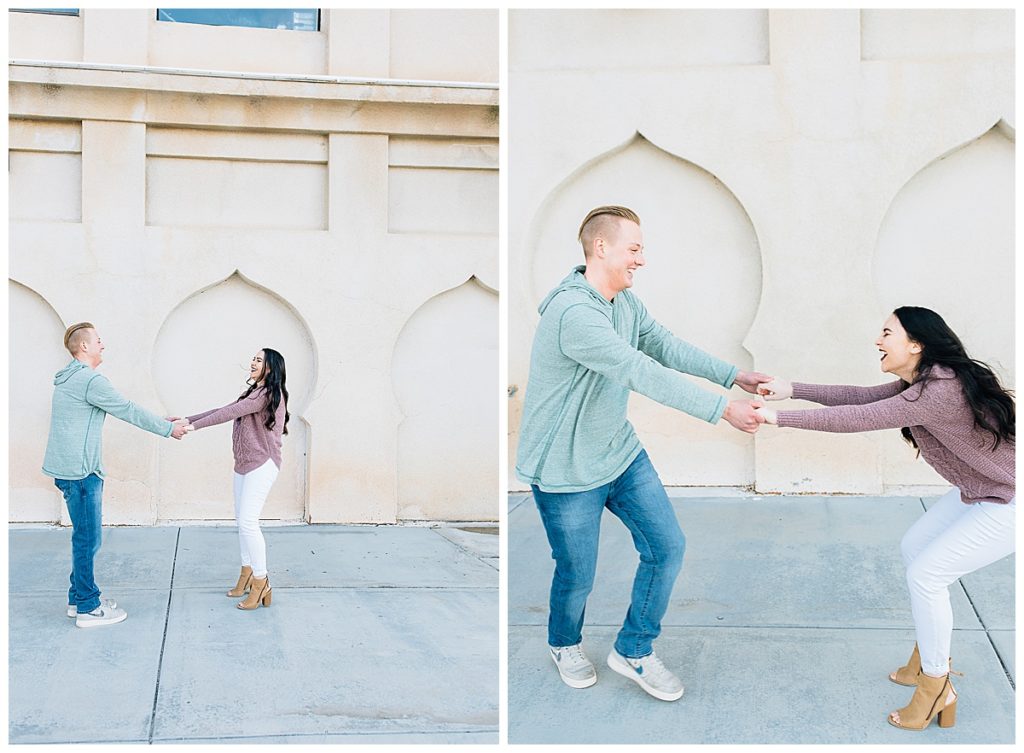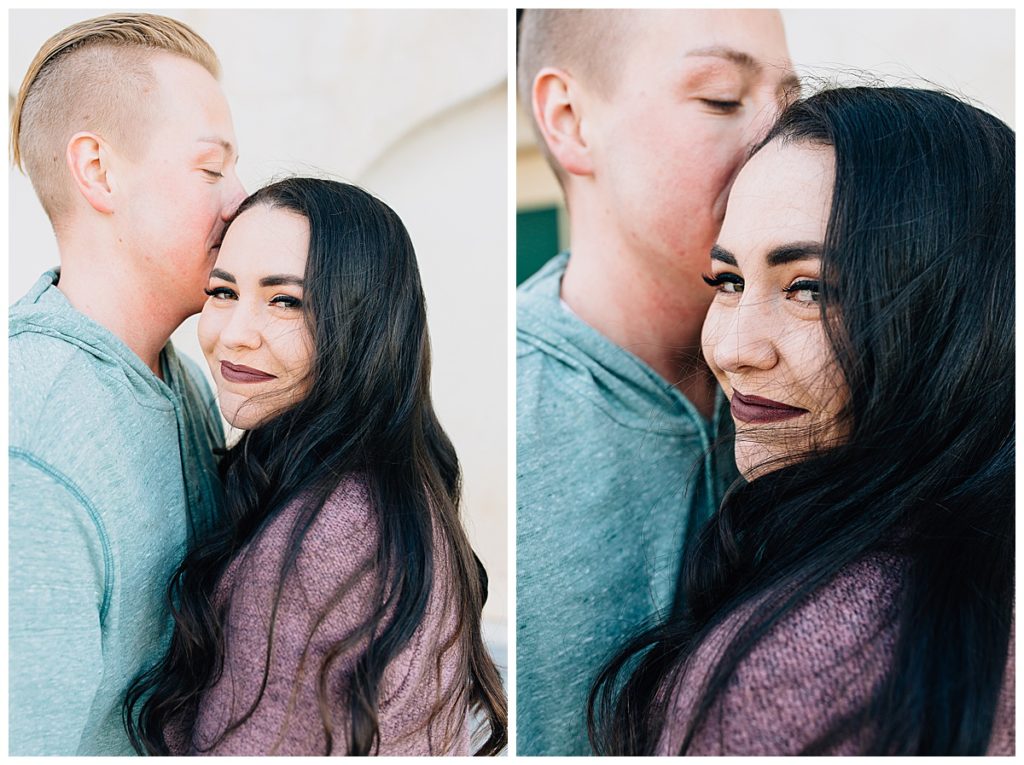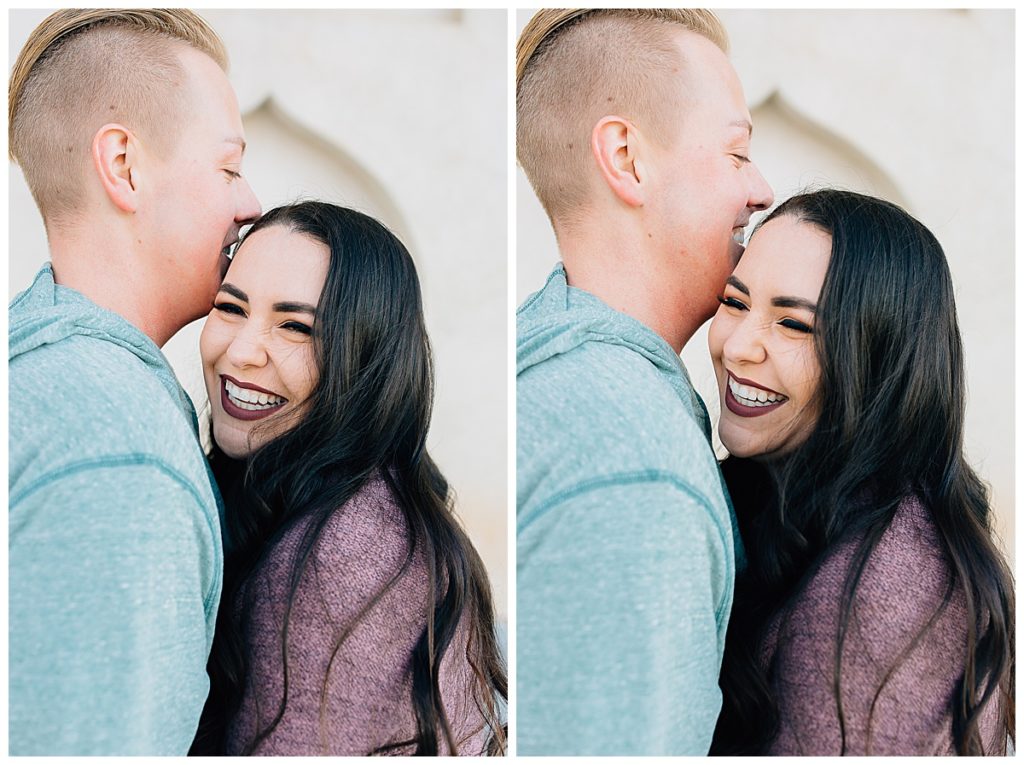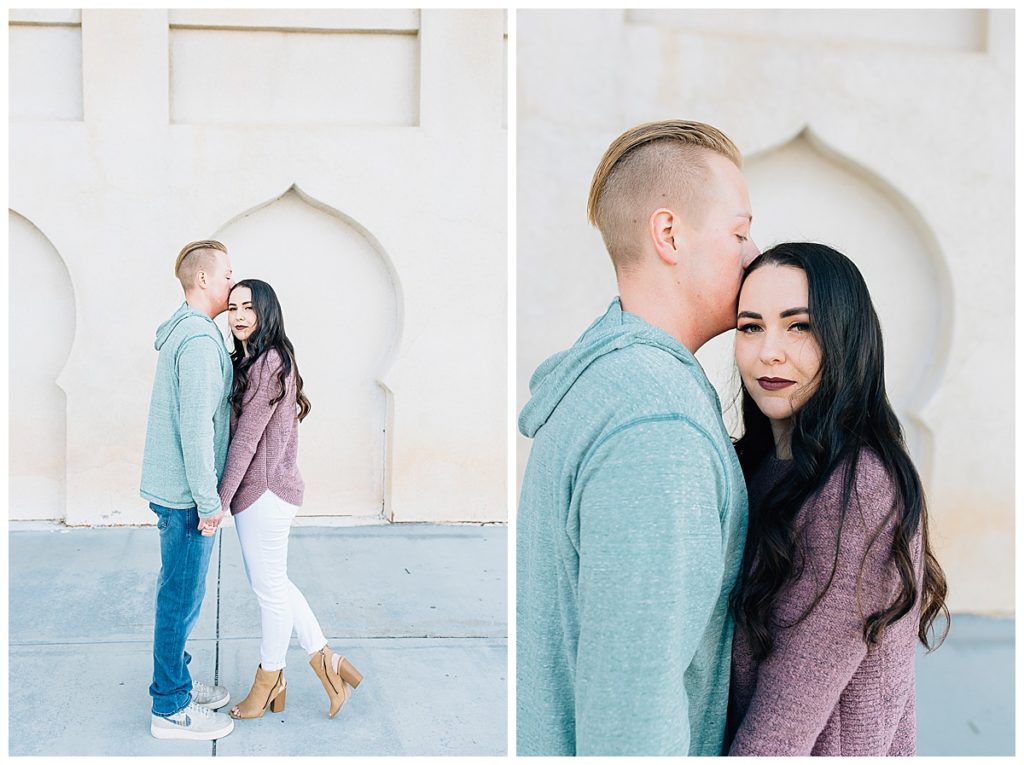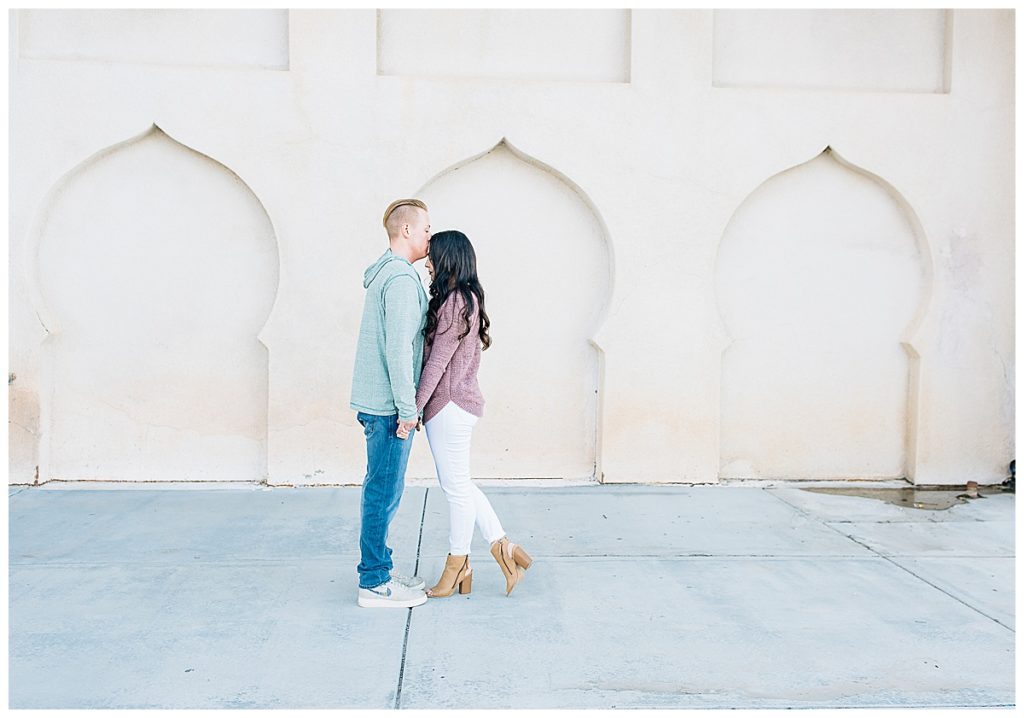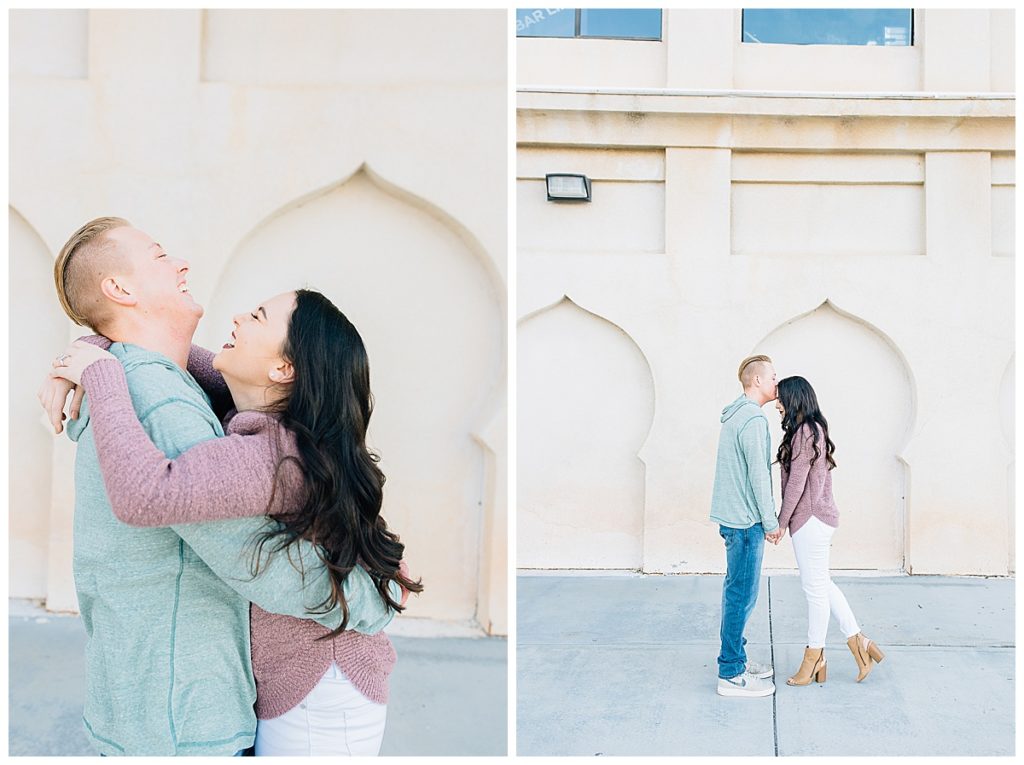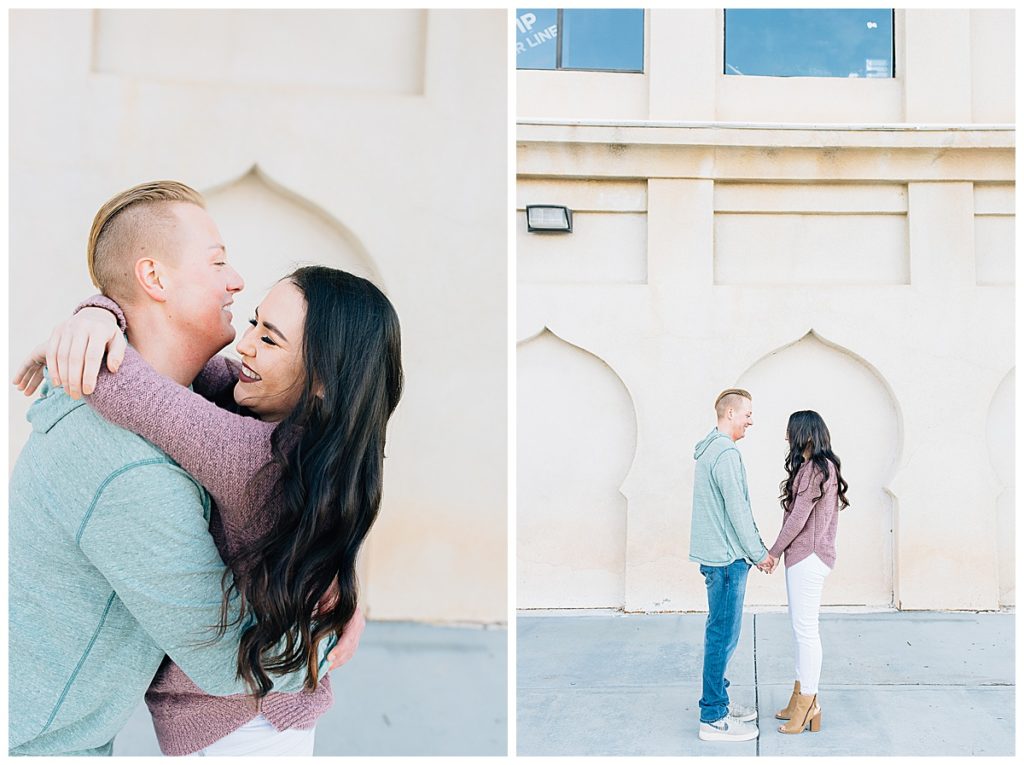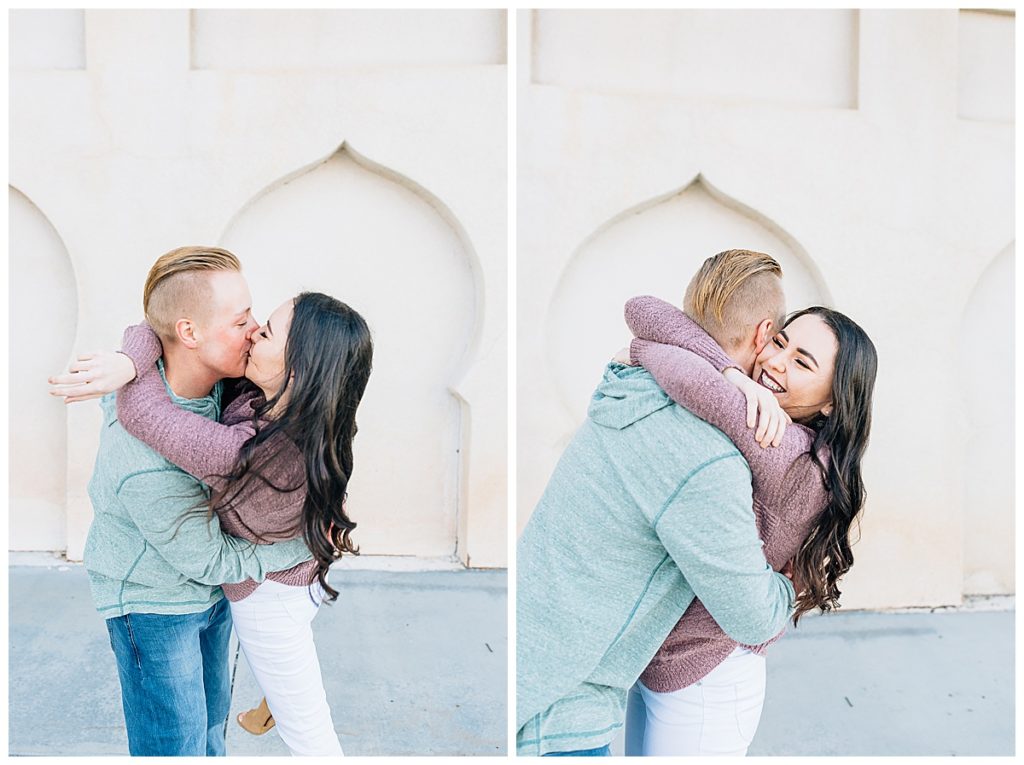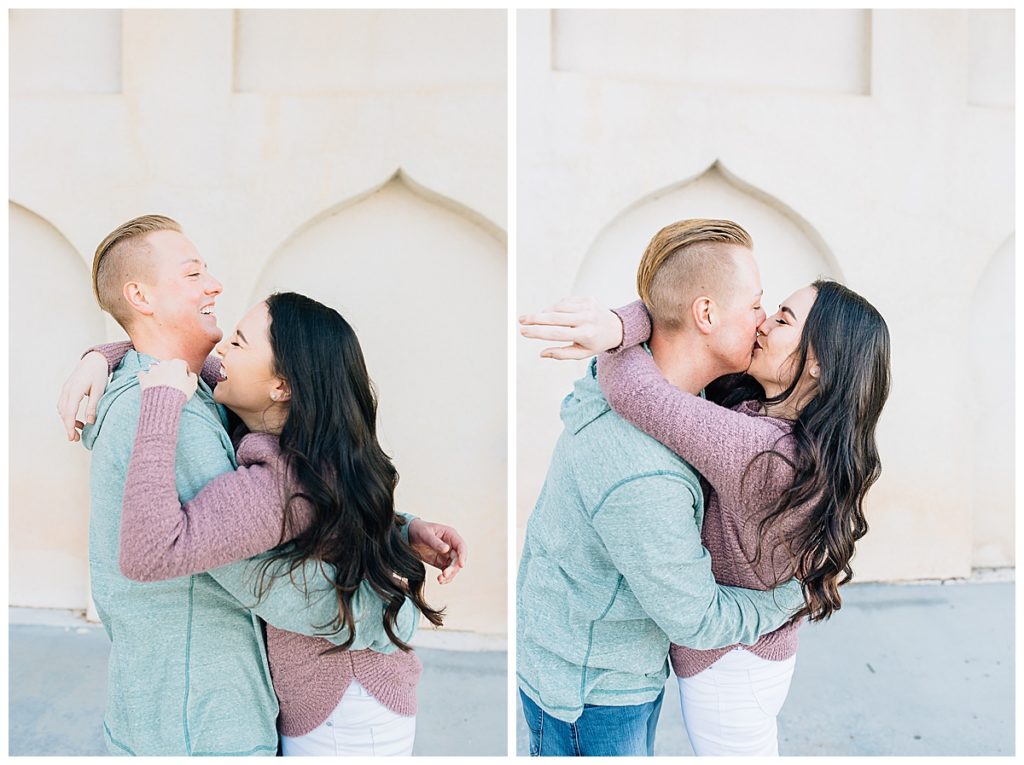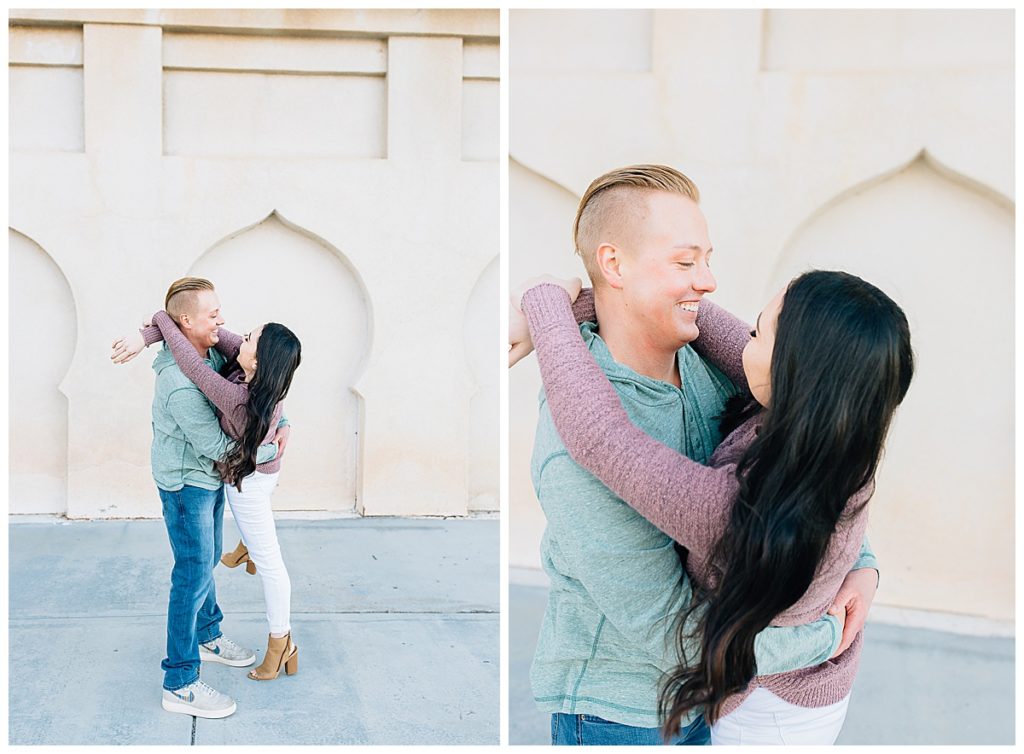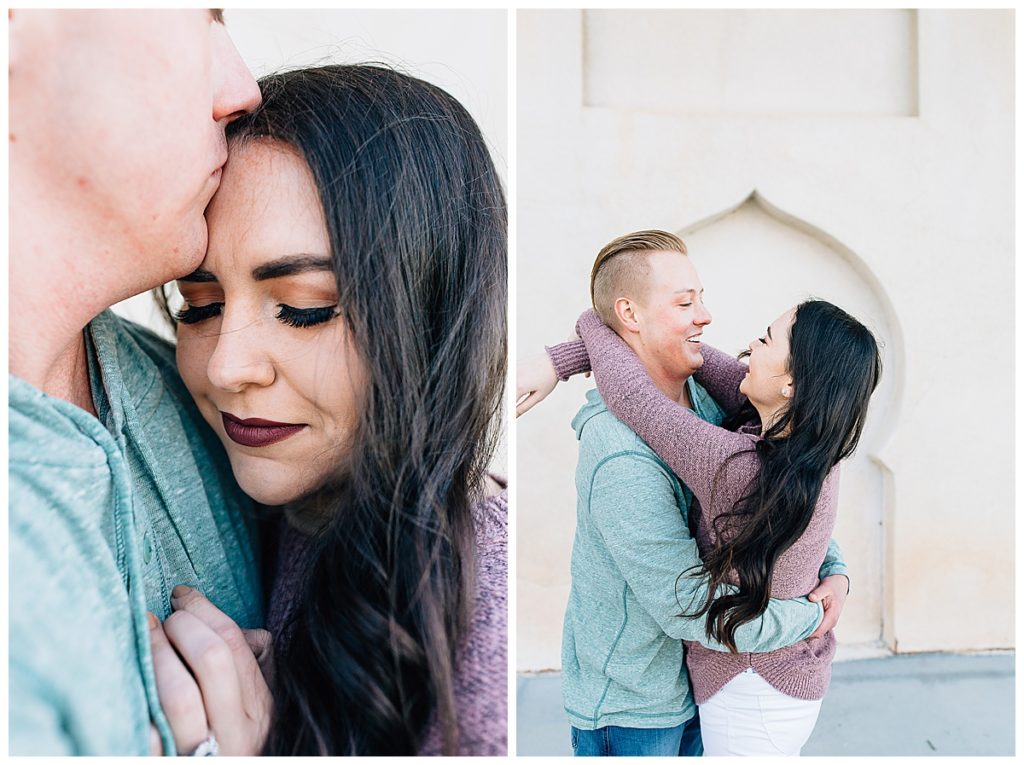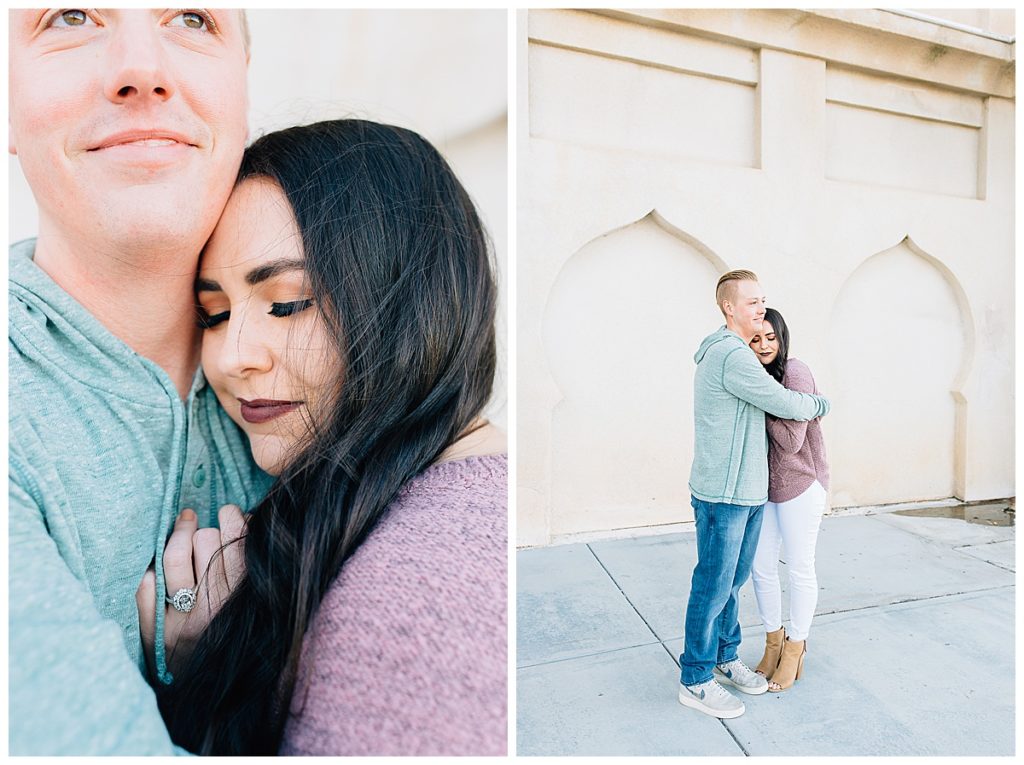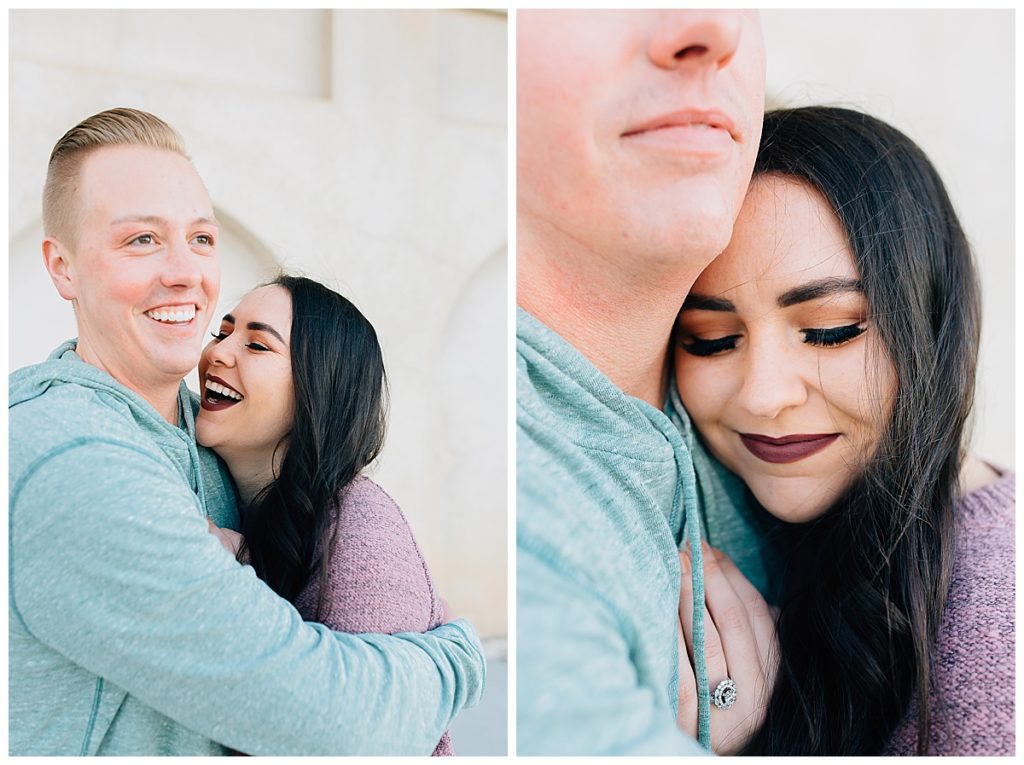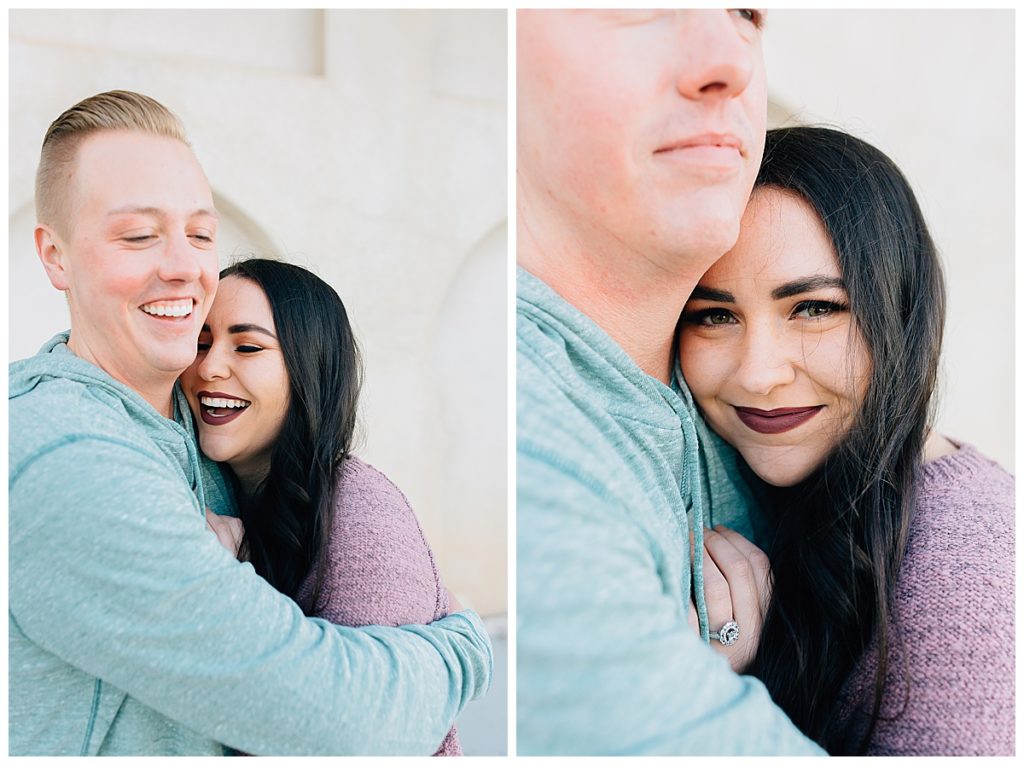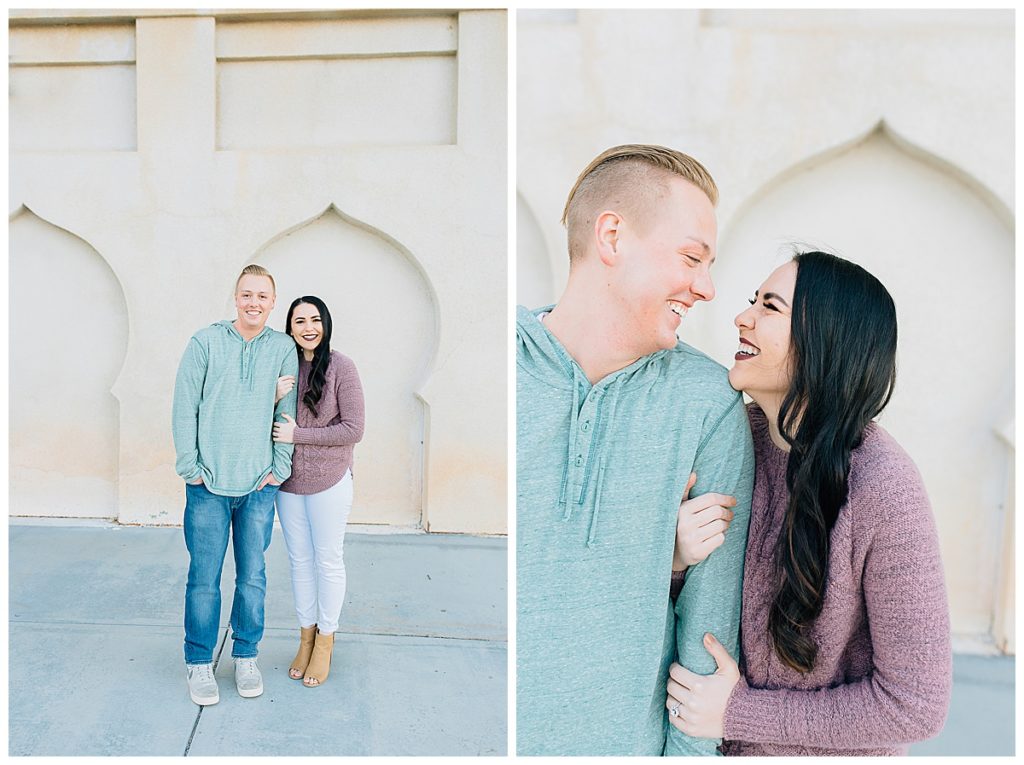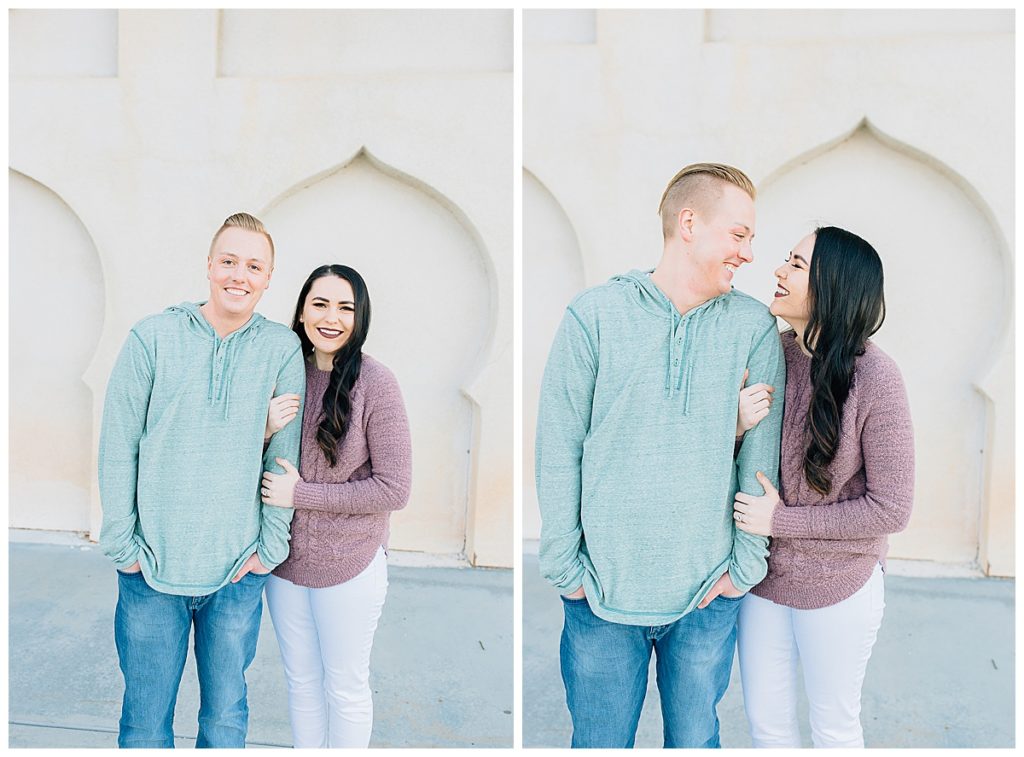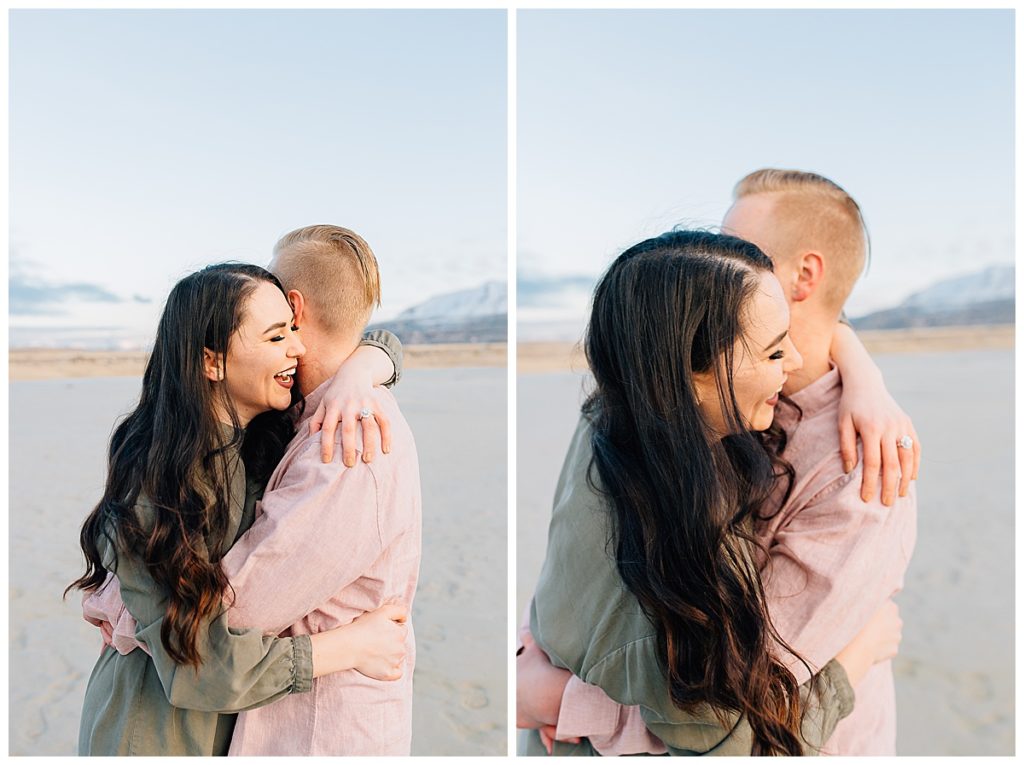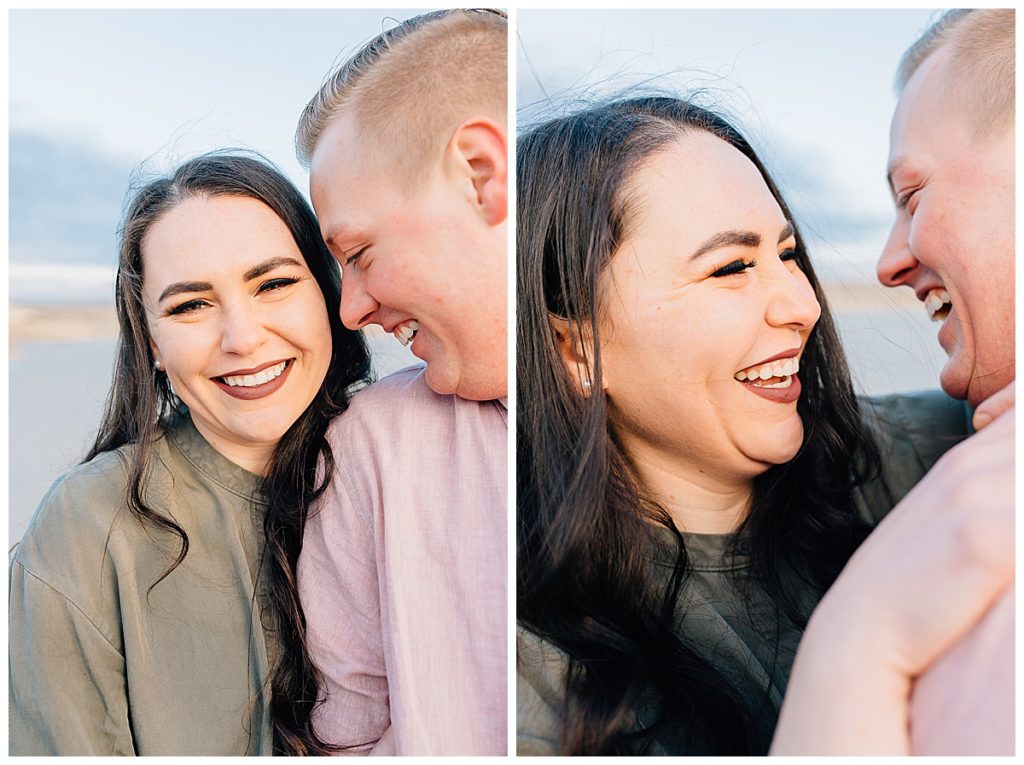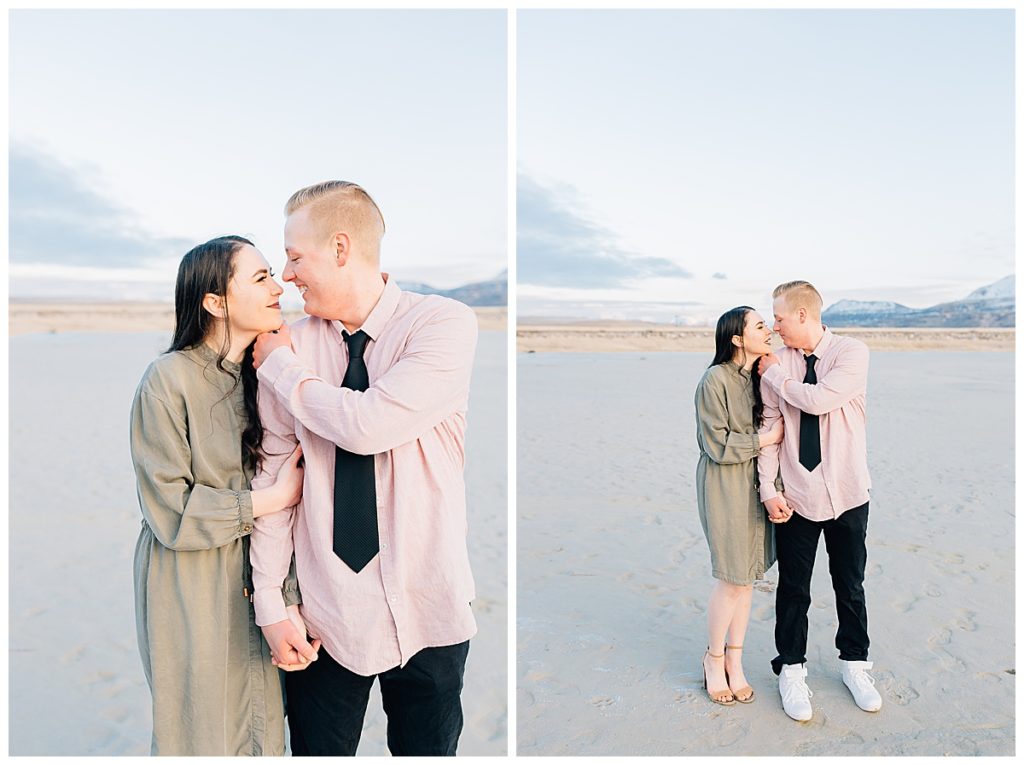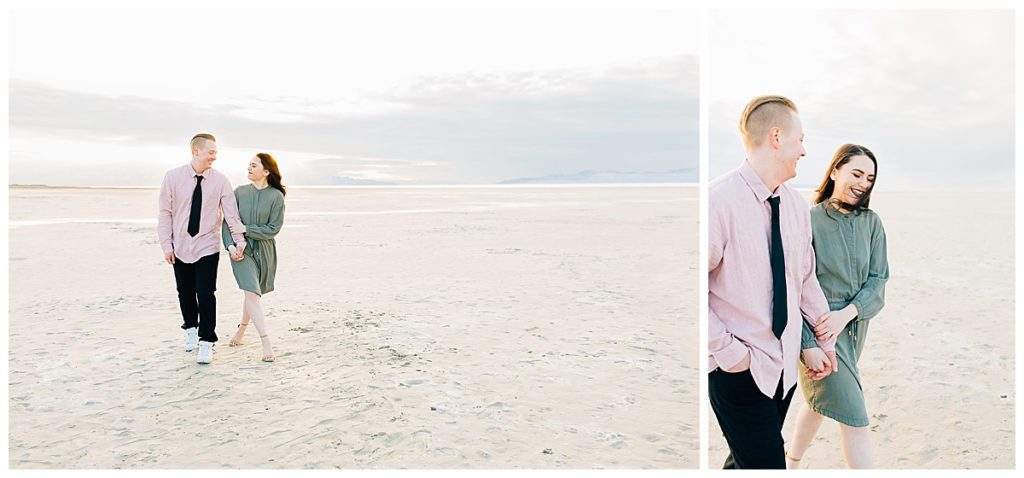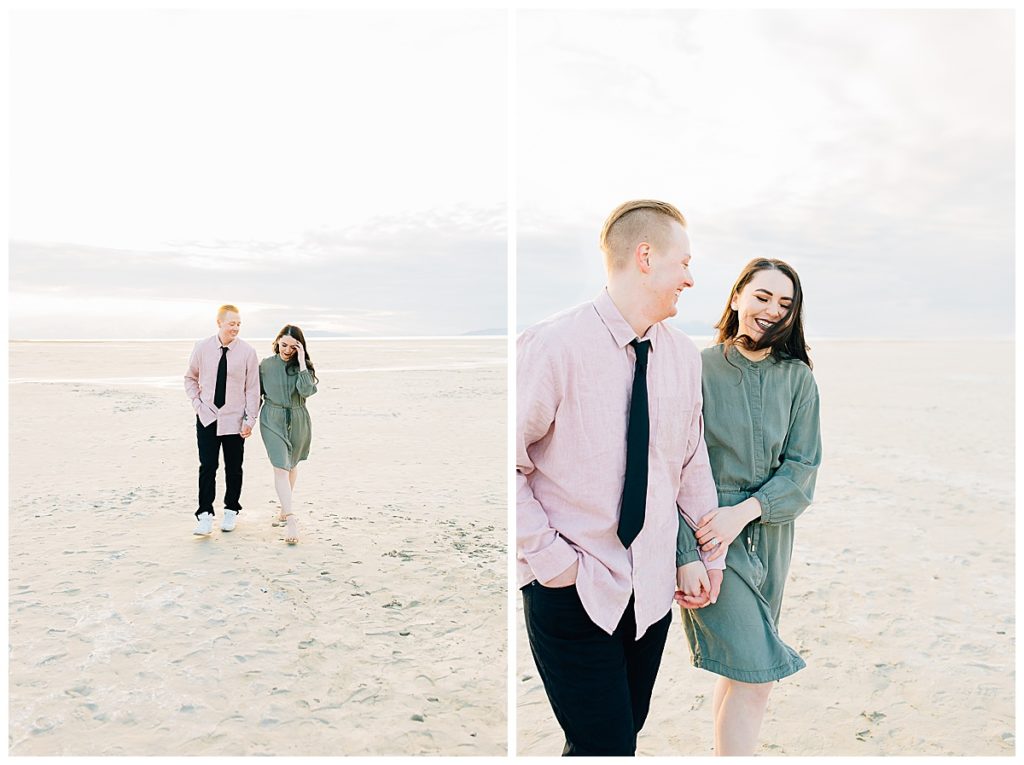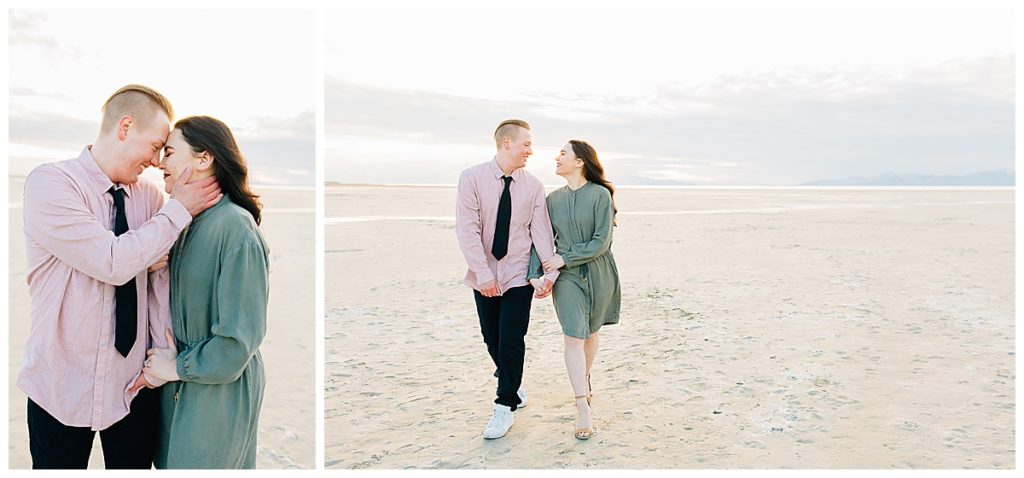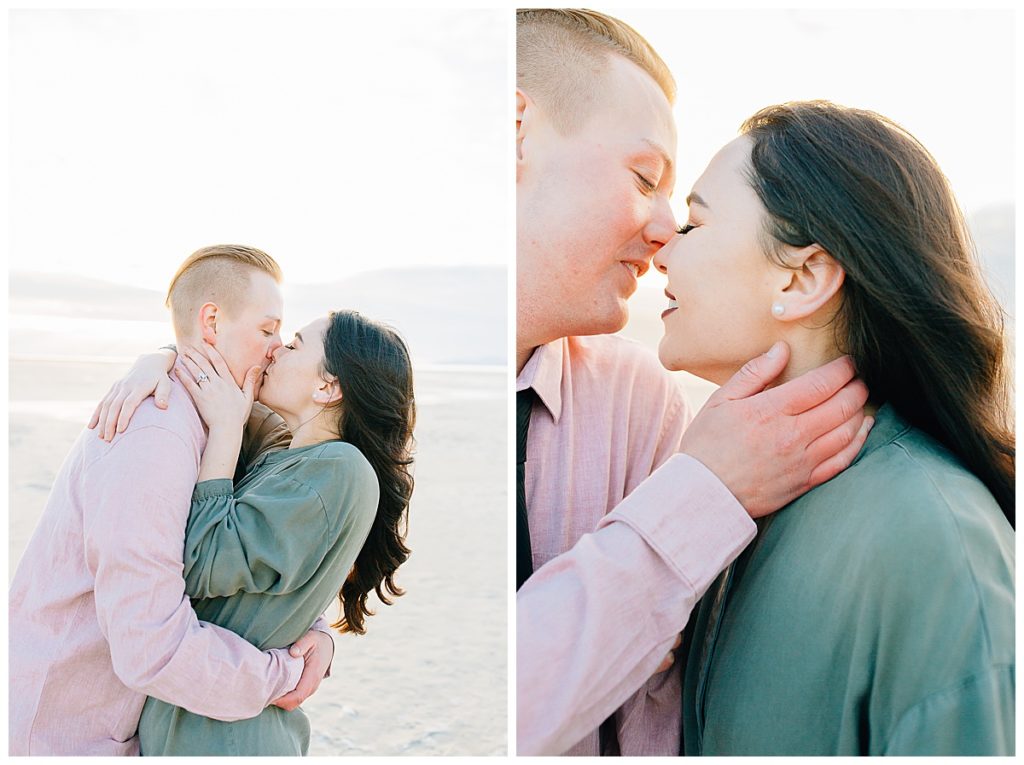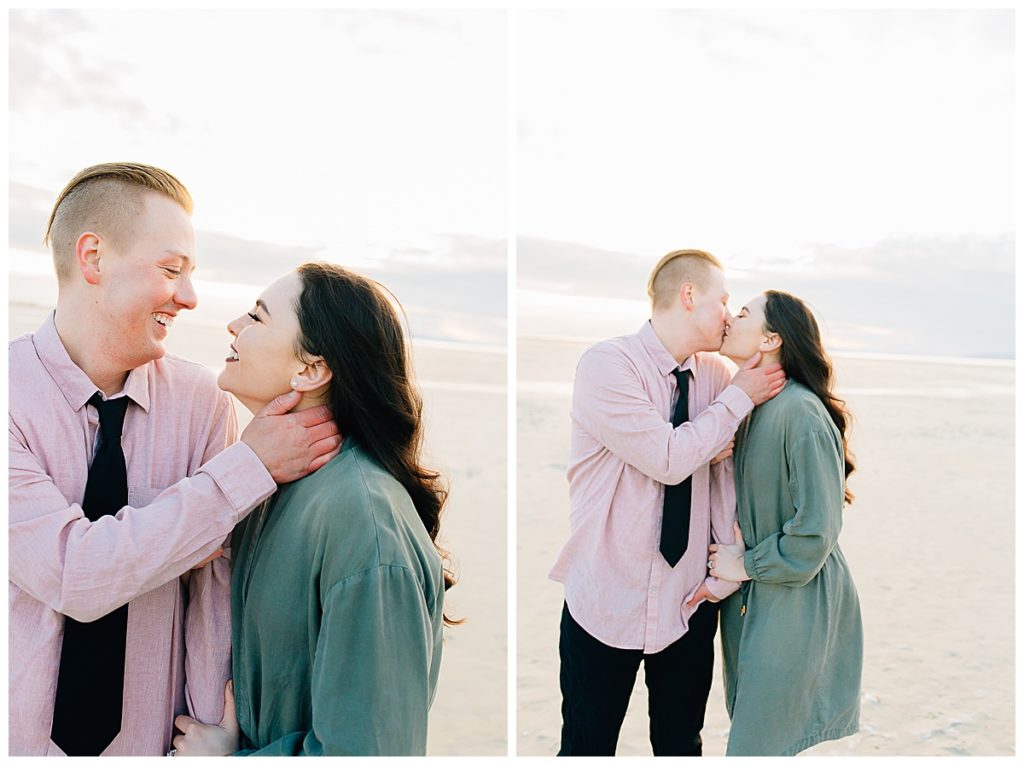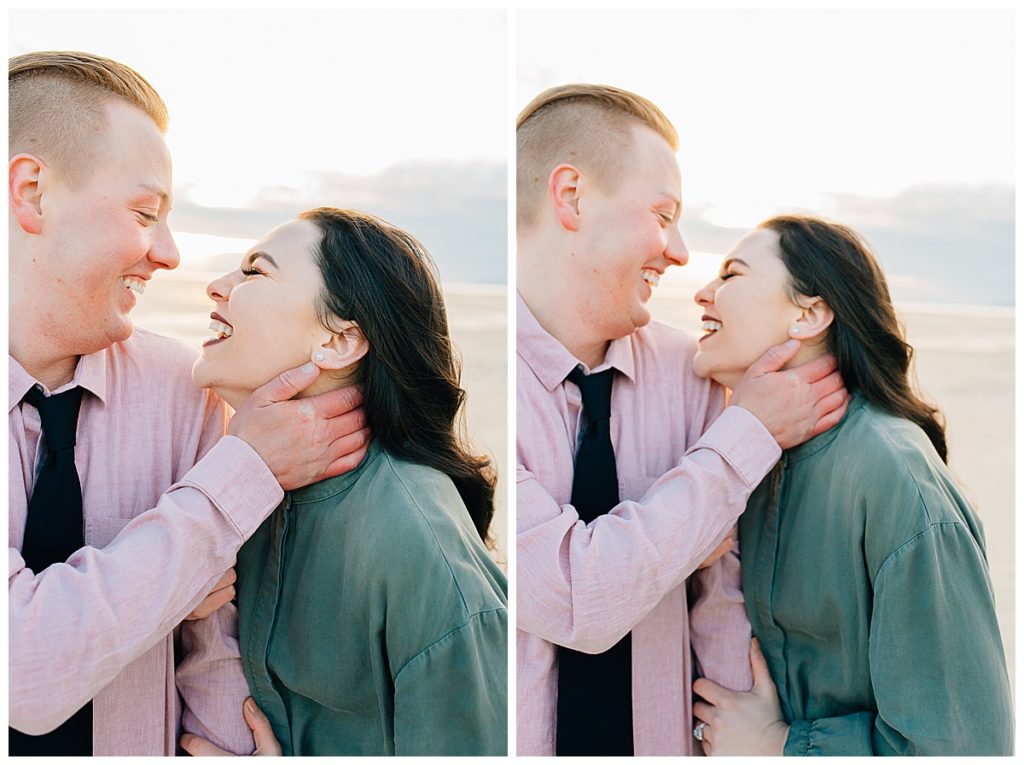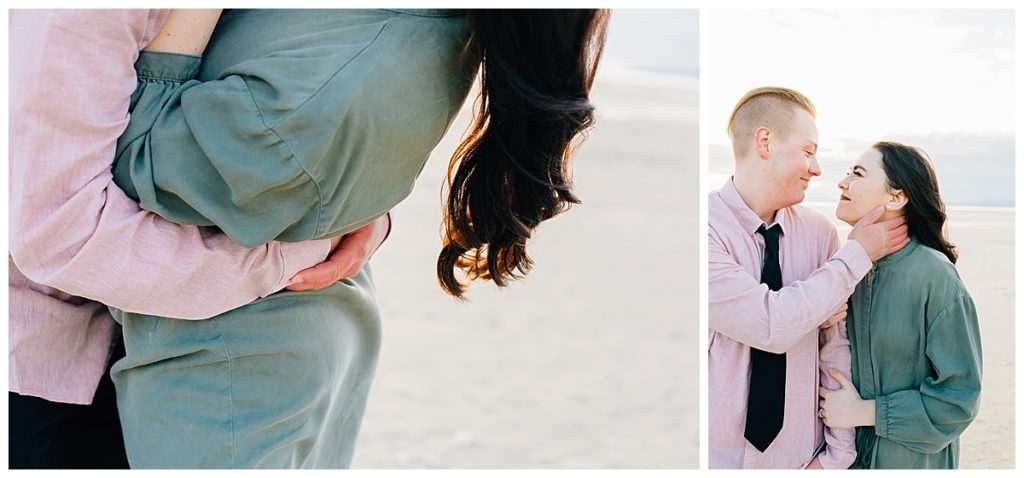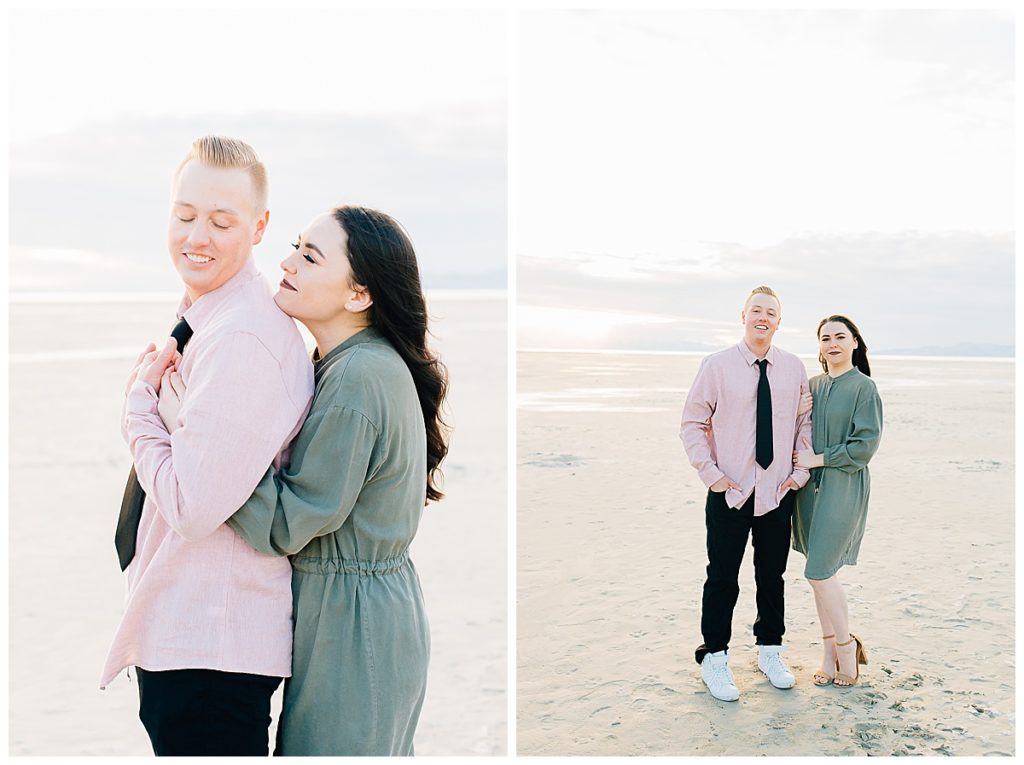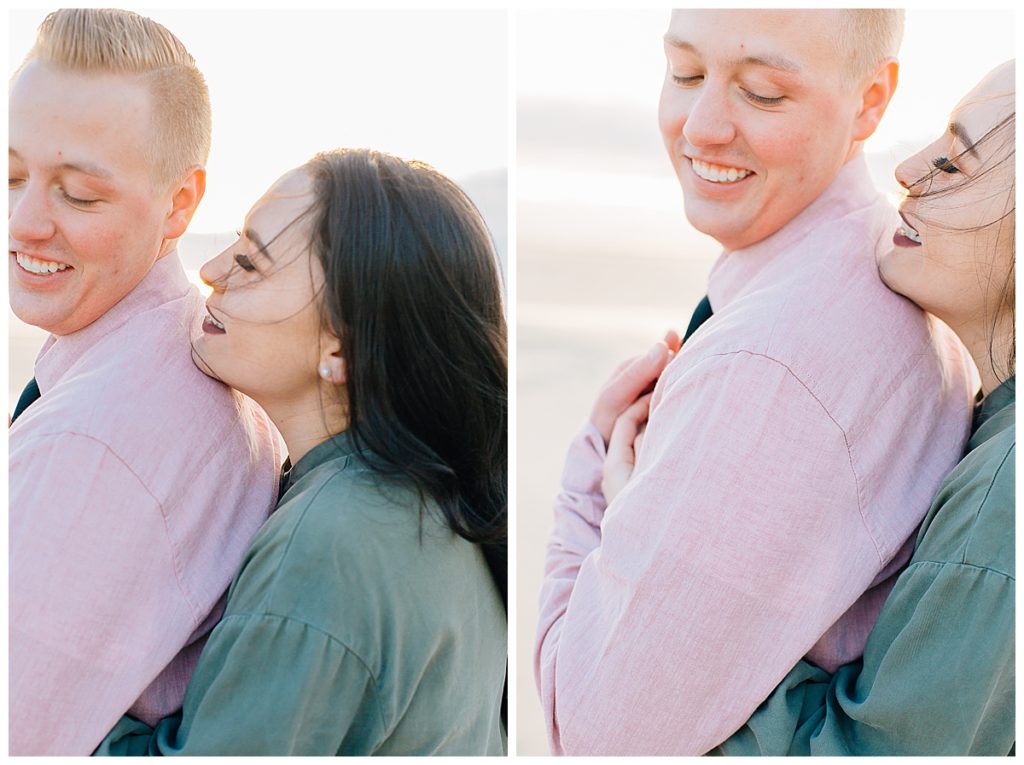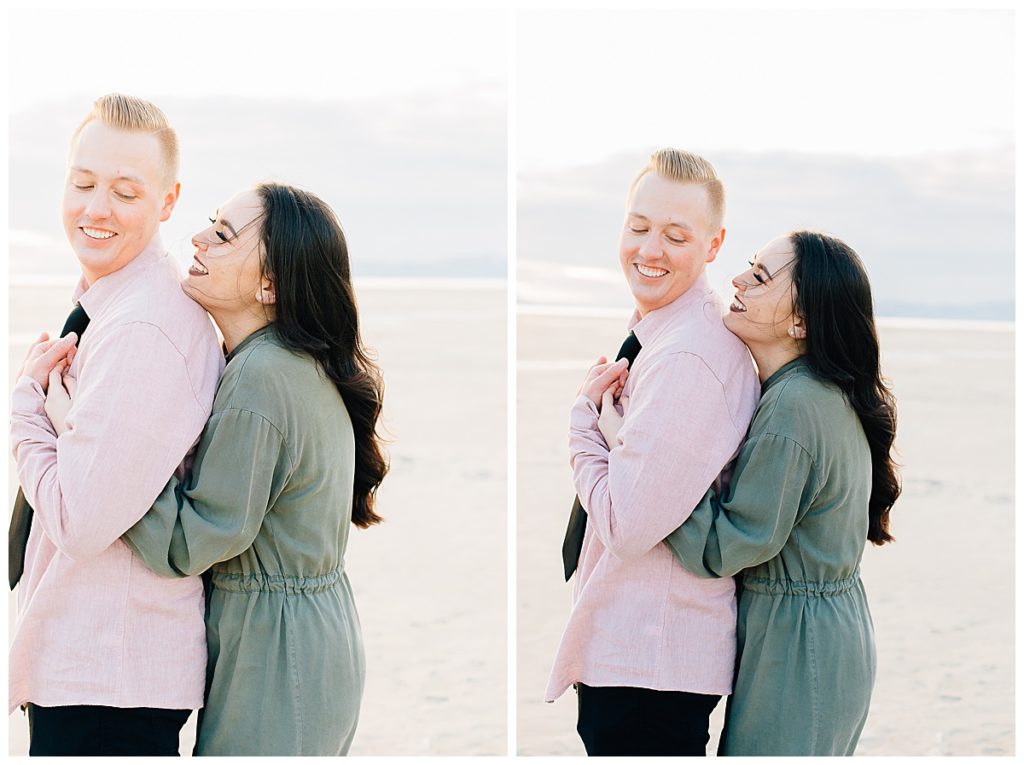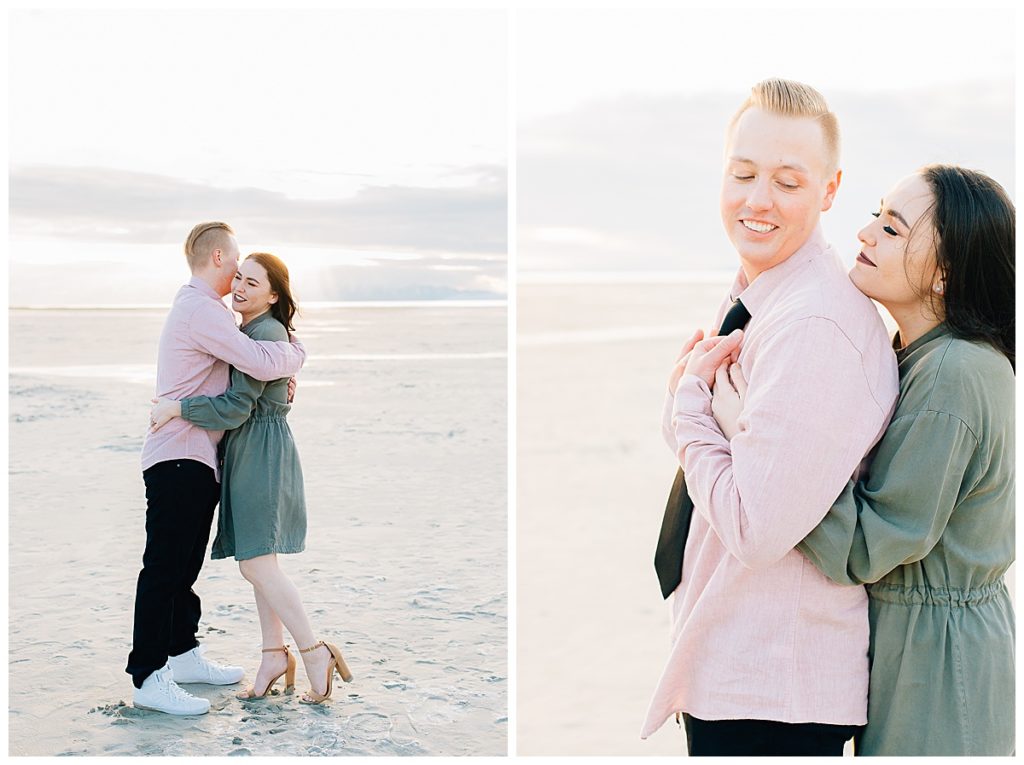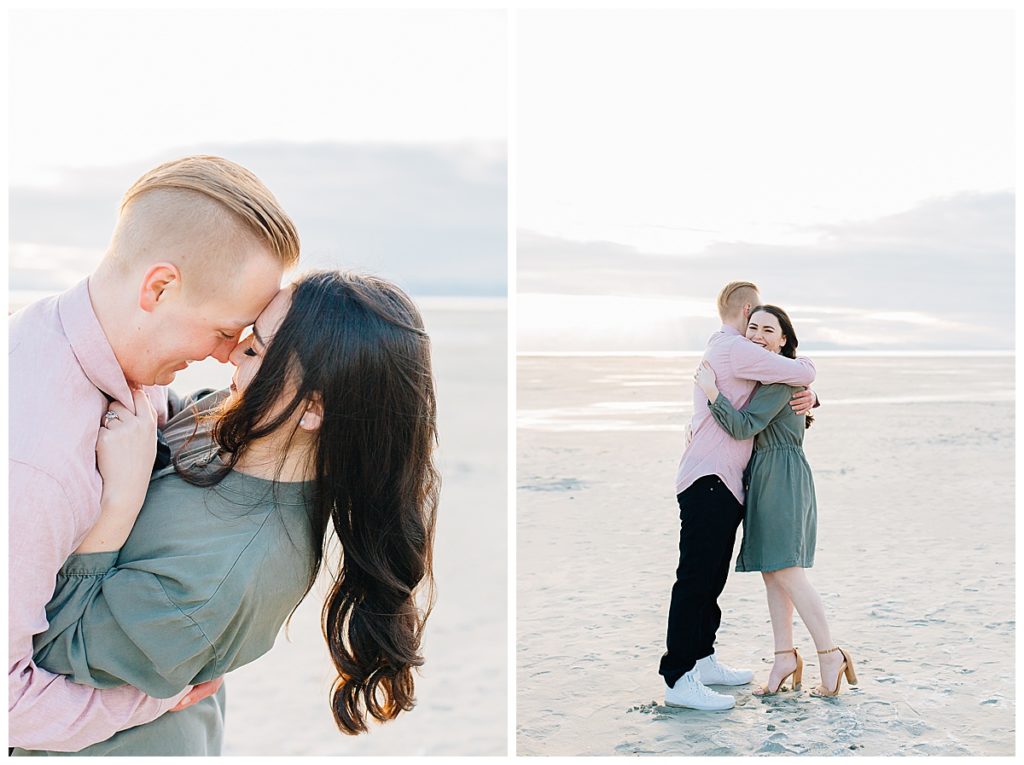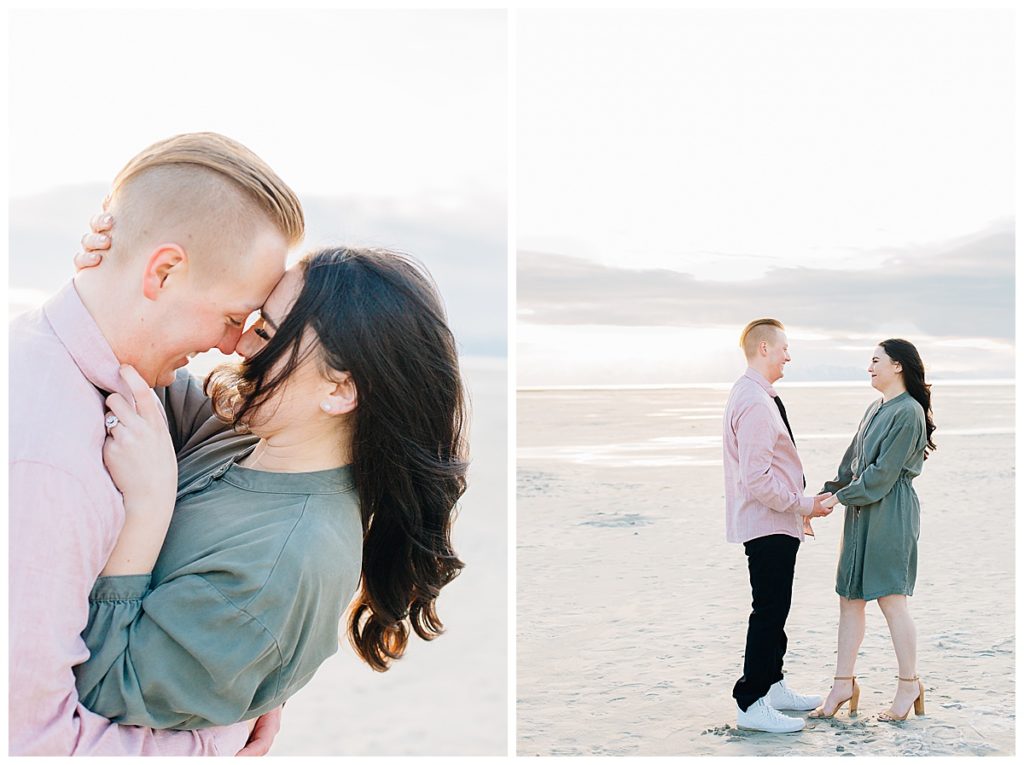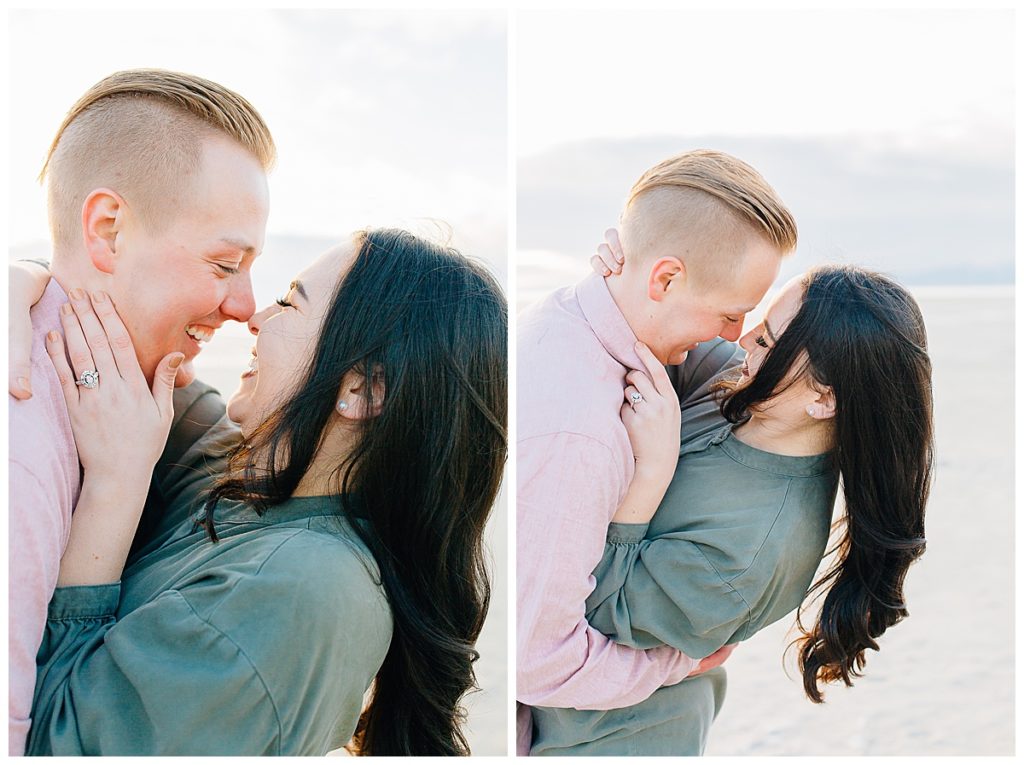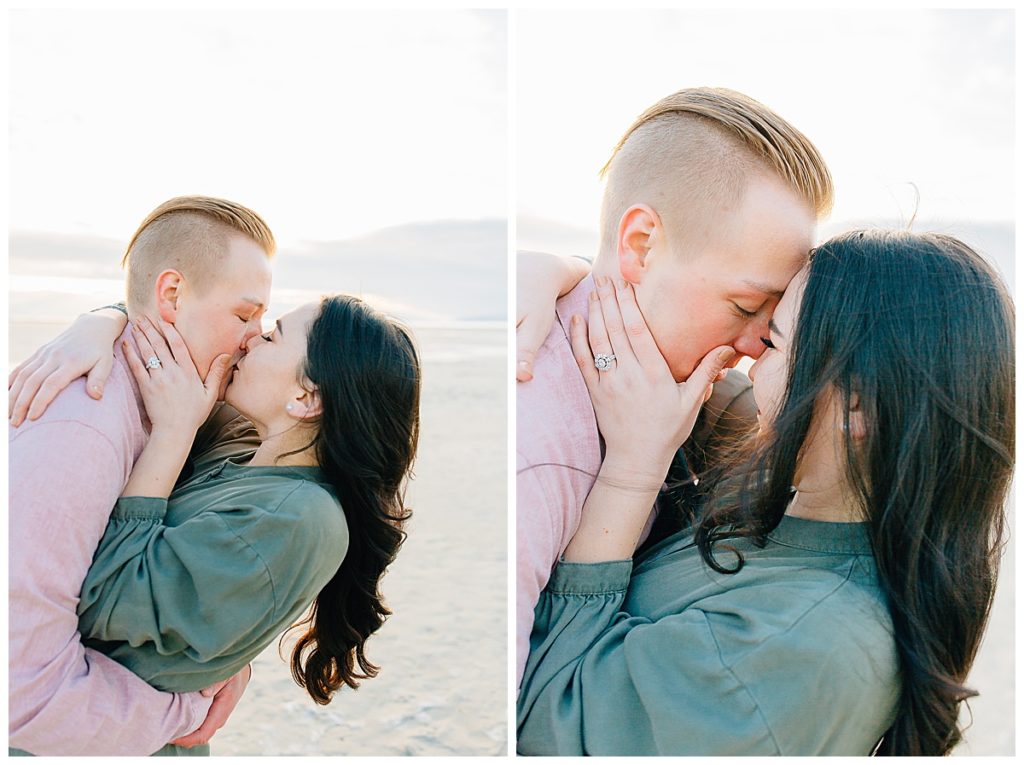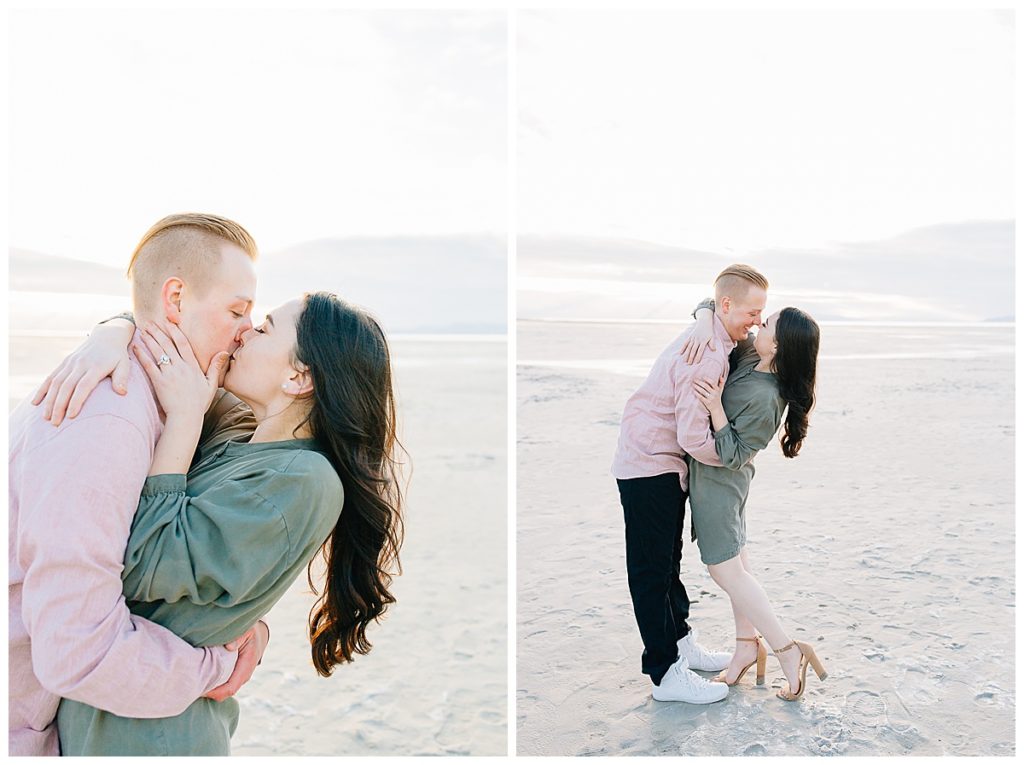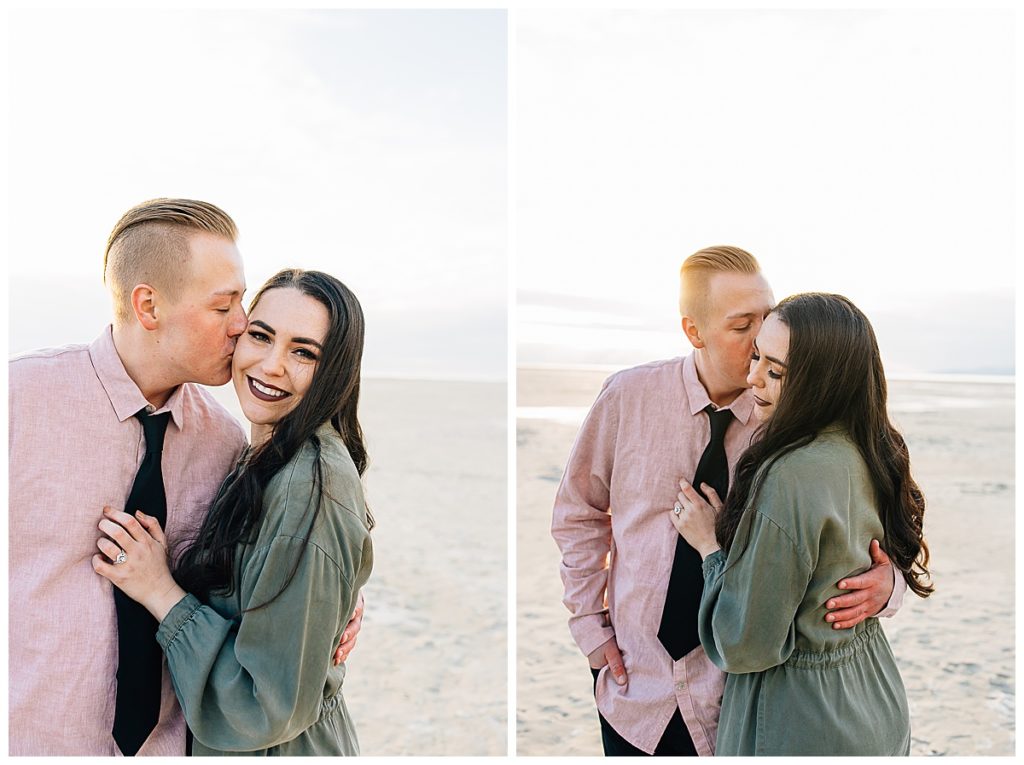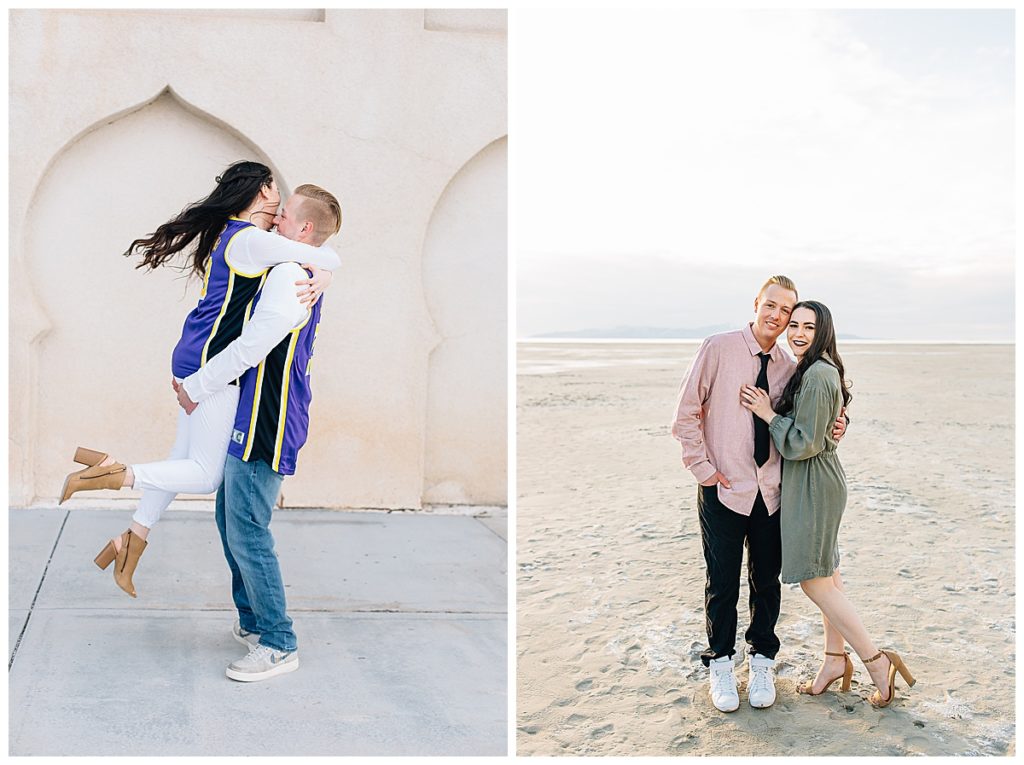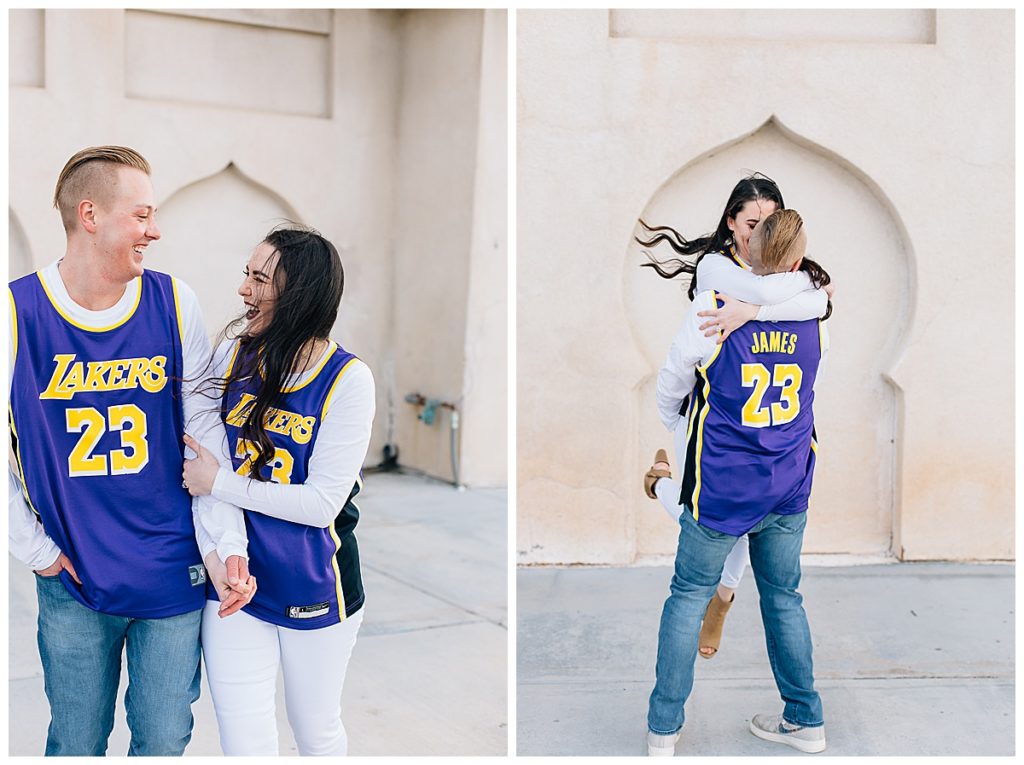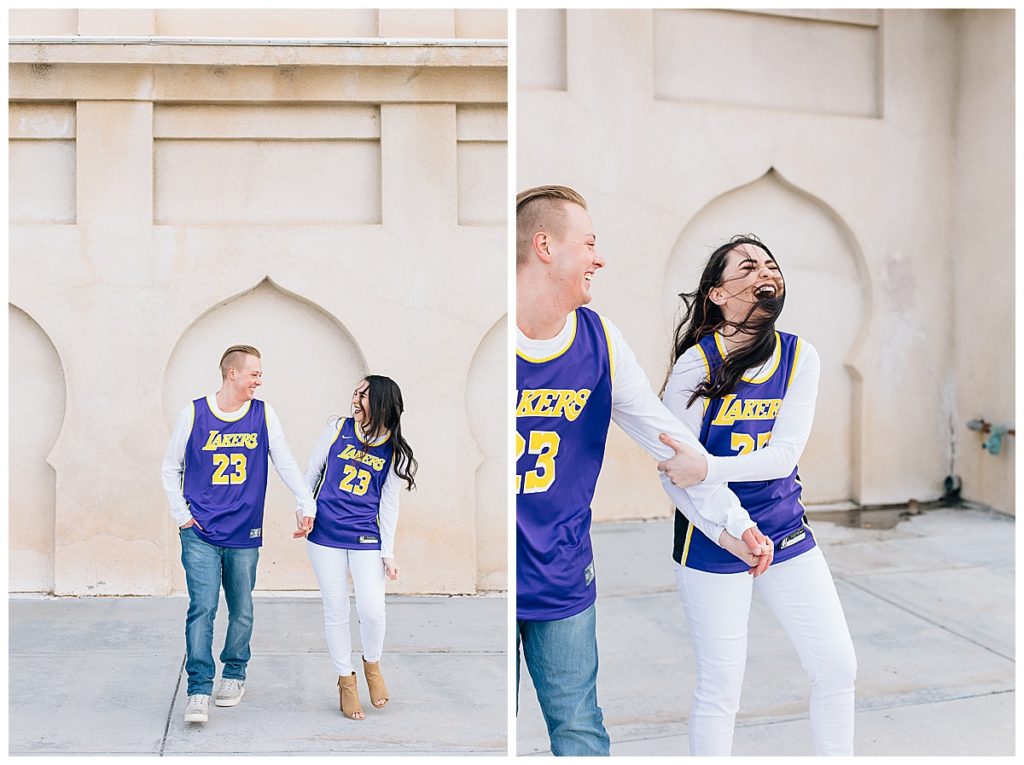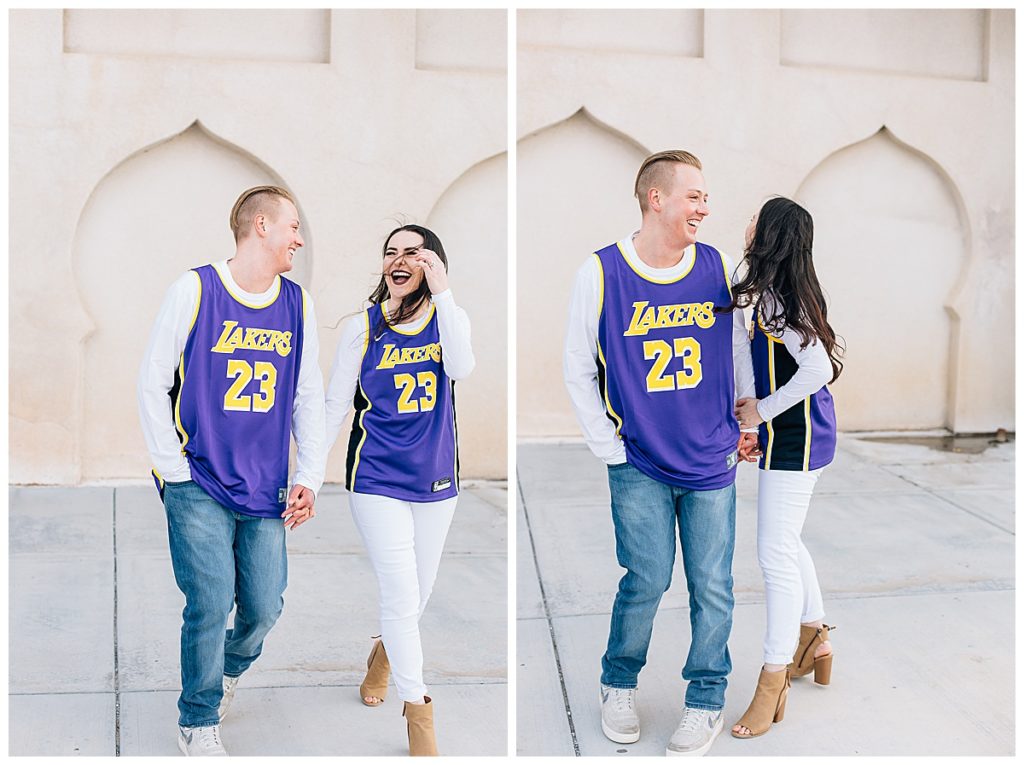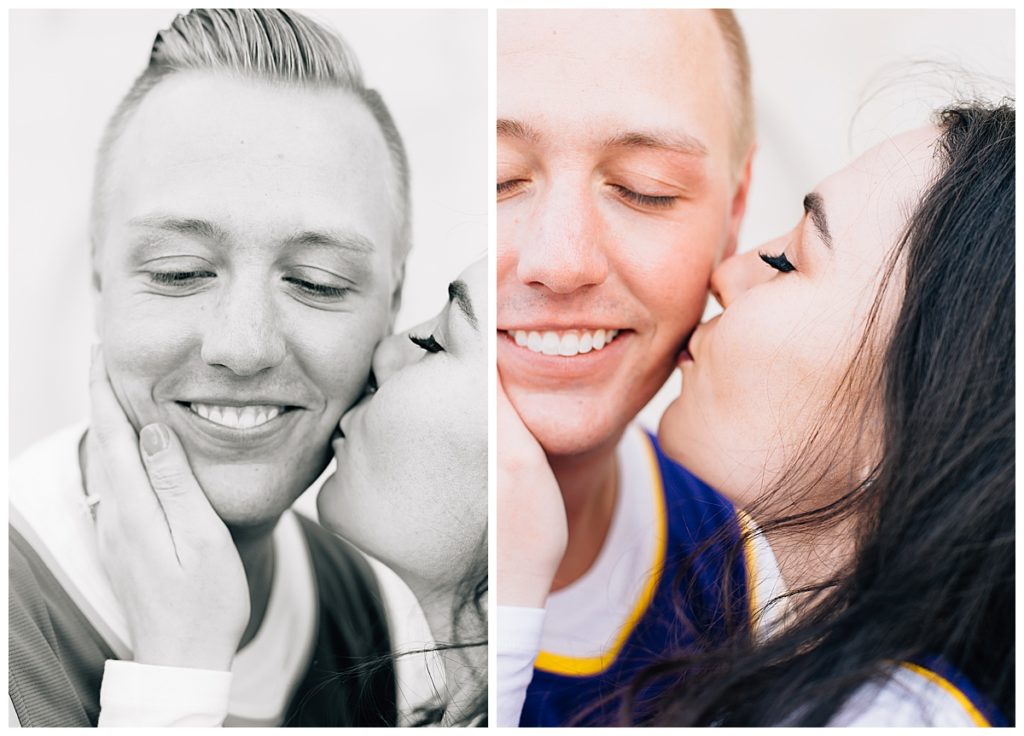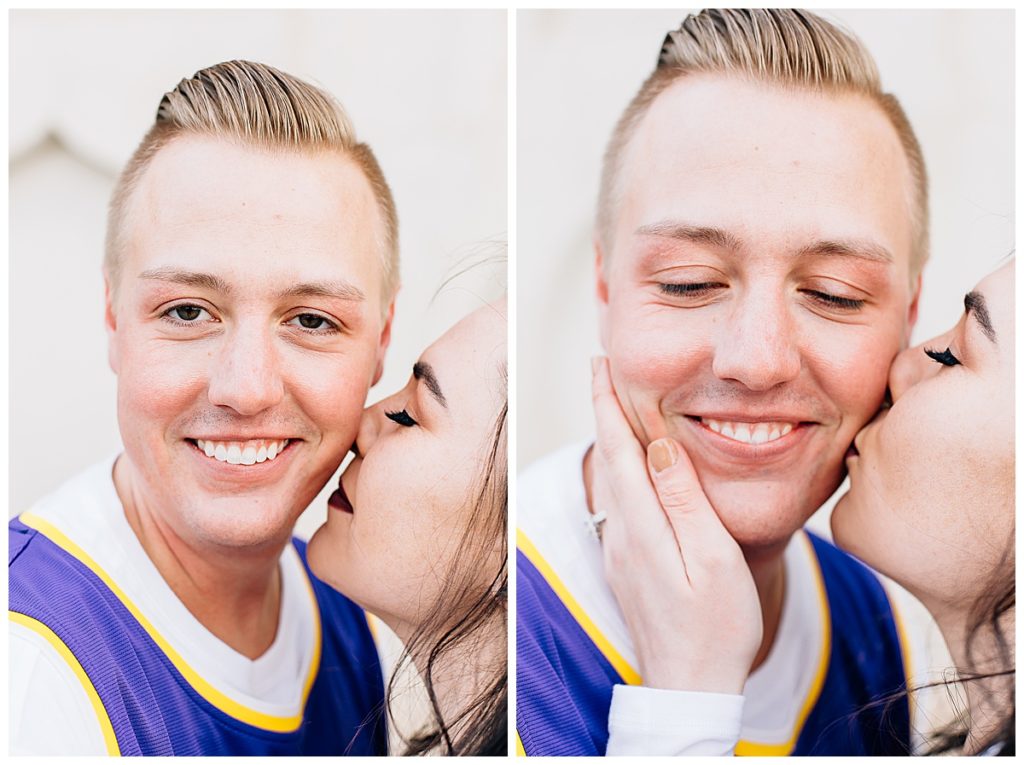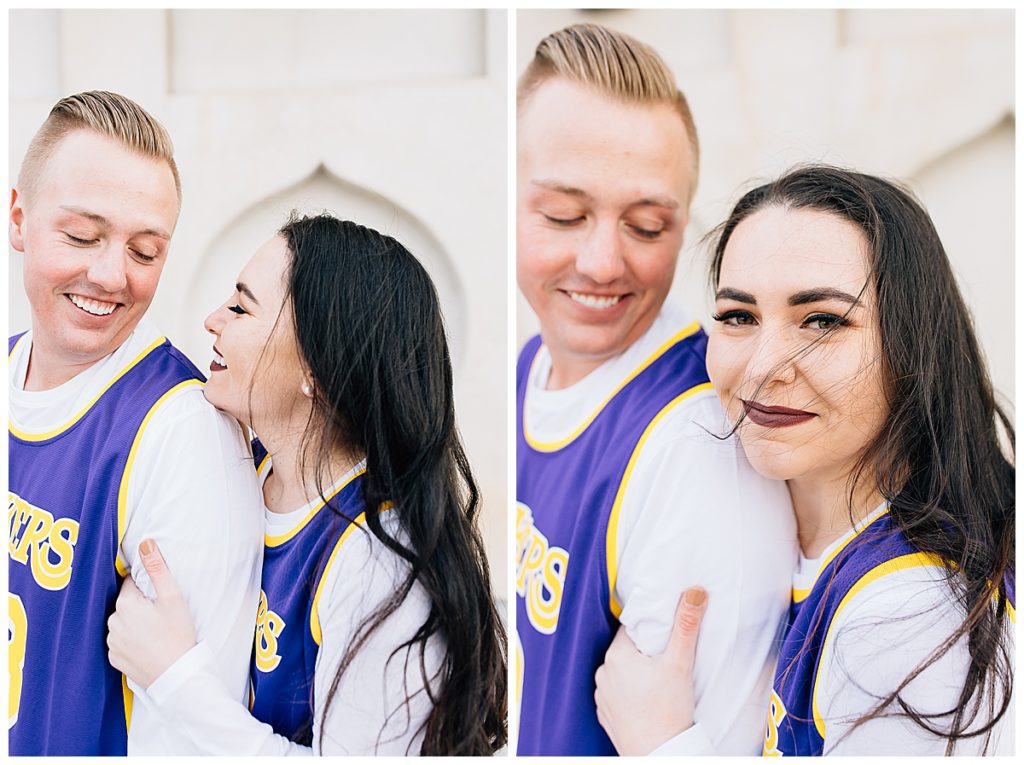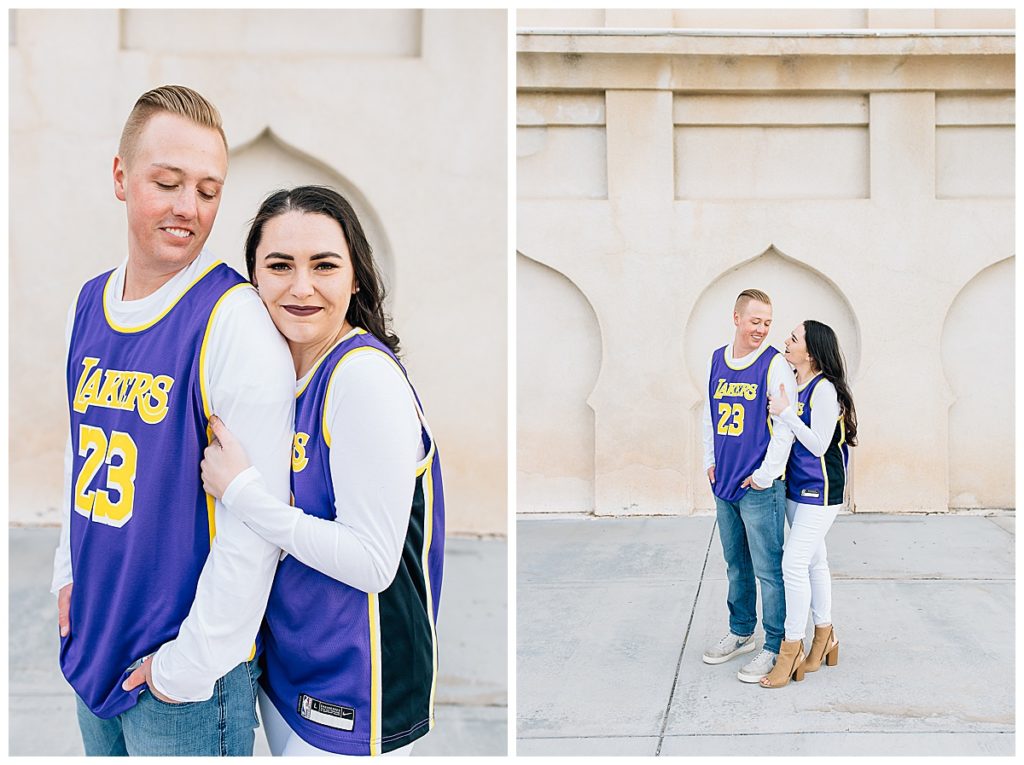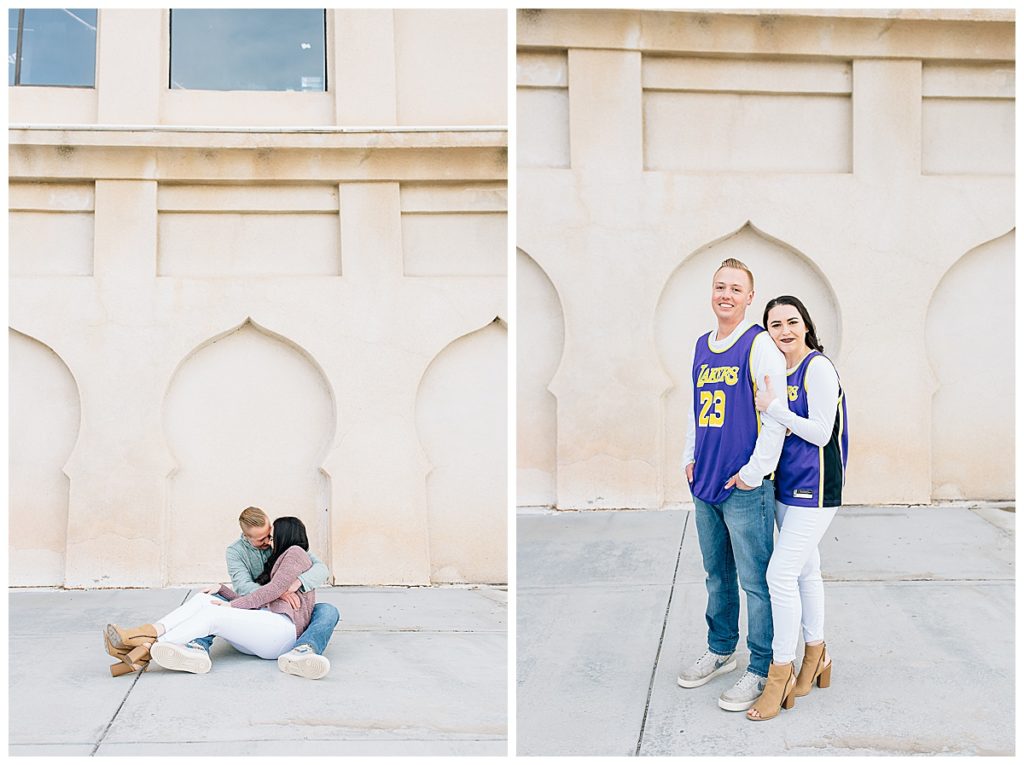 I'd LOVE to work with you and shoot your wedding. Please contact me to book your date!! To view more of my portfolio, follow me on Instagram.