Briggs | Little Cottonwood Family Pictures | Utah Photographer
The Briggs family is one of my favorites. I've been shooting with them since I first started my photography business. I've been able to spend time with them as our families have grown and we've gotten older. It's such a fun thing to be able to see my clients year after year.
This year we shot their Little Cottonwood Family Pictures on a week night, which was great because Albion Basin wasn't busy at all. We were able to get parking super easily and didn't have to worry about sharing the trails. We started near some tall trees and then, as the sun got lower, we moved to a beautiful mountainside to get a bright and mountain-y view.
I absolutely LOVE the colors they choose for their Little Cottonwood Family Pictures. They did neutrals and denim, which is SO cute and perfect for summer or fall (I'm starting to be focused on fall now as my summer schedule has winded down).
Their oldest daughter loved pictures and was SO easy to photograph! She made my job super easy and had the cutest poses. Their little daughter was not such a fan. We ended up playing a lot of games and spinning (a lot) with her to get her to smile – which is totally fine and normal! It made for a fun session! Some of my favorite shots from their session are the ones where I know we were playing games and being silly to get their little daughter to smile – but others that look at the same image won't know that! It makes my job so fun (and seem so sneaky!)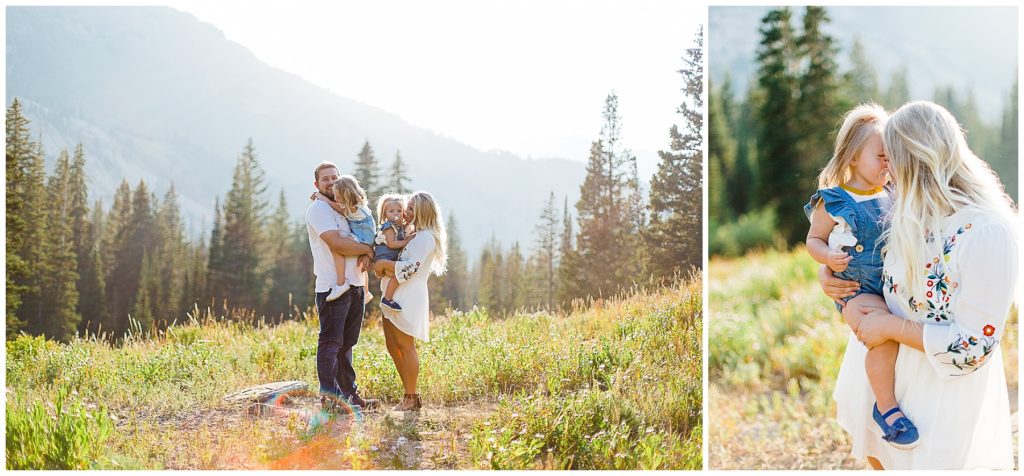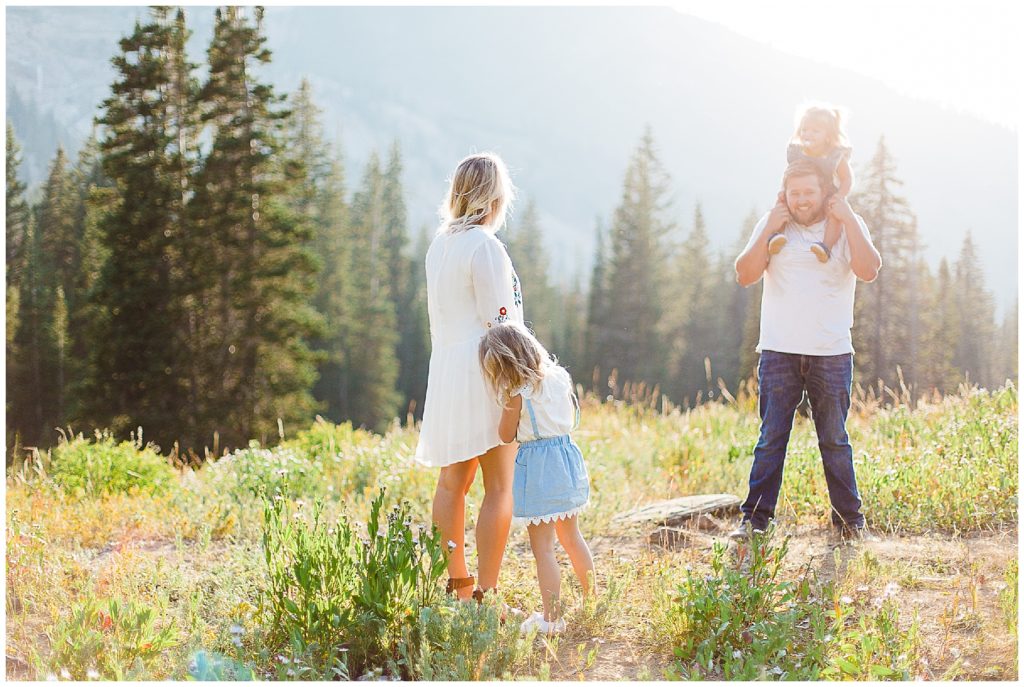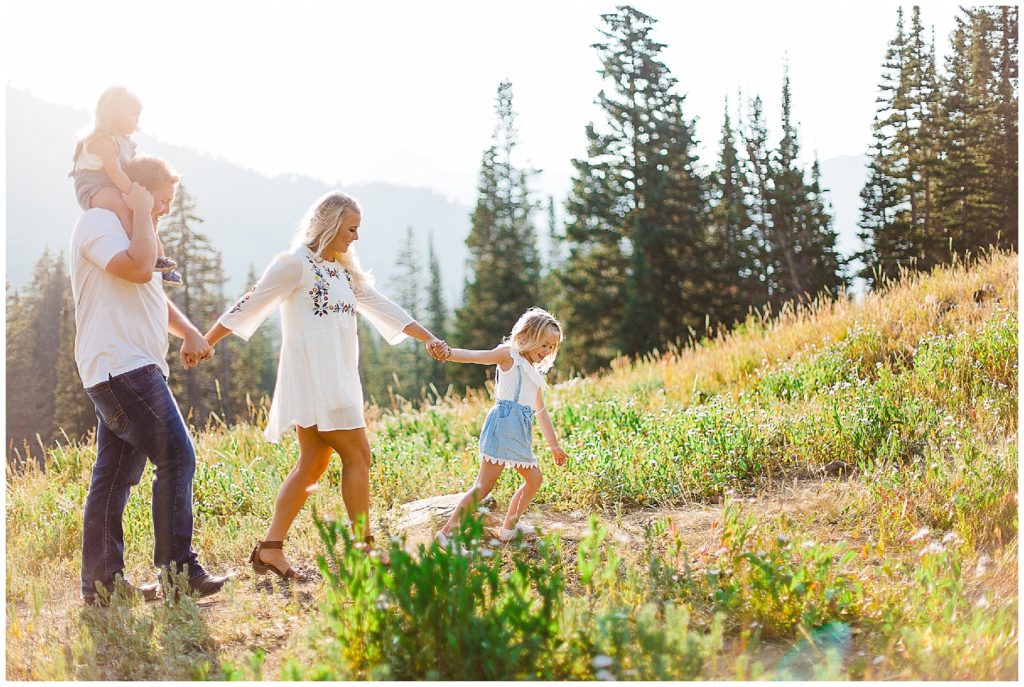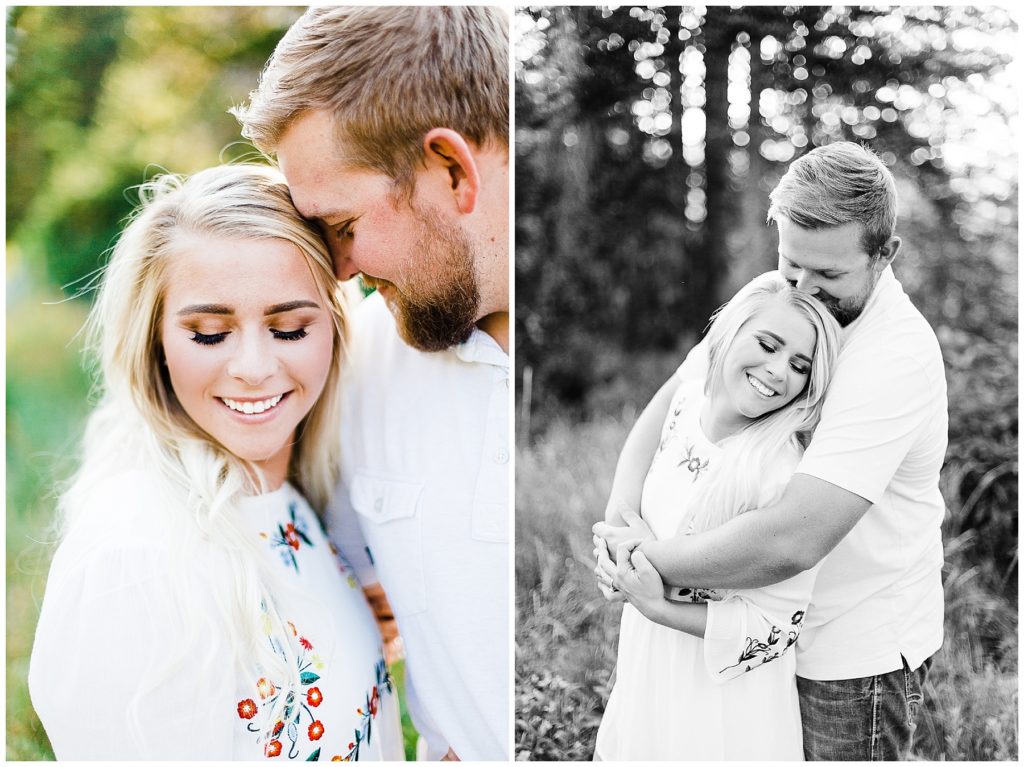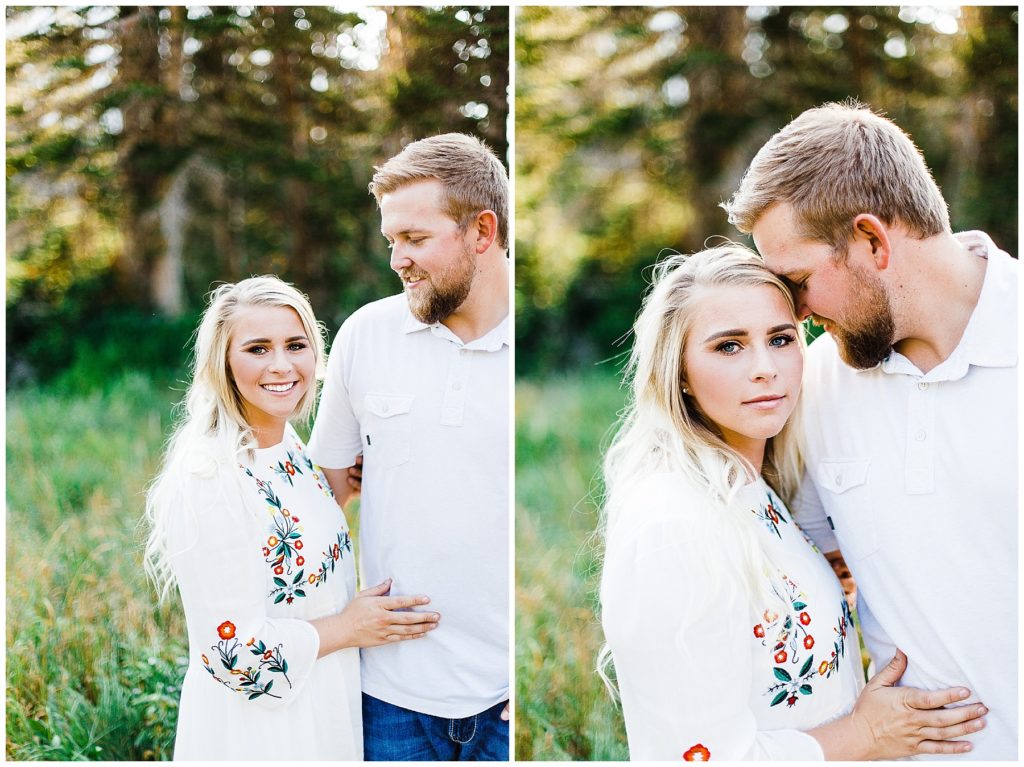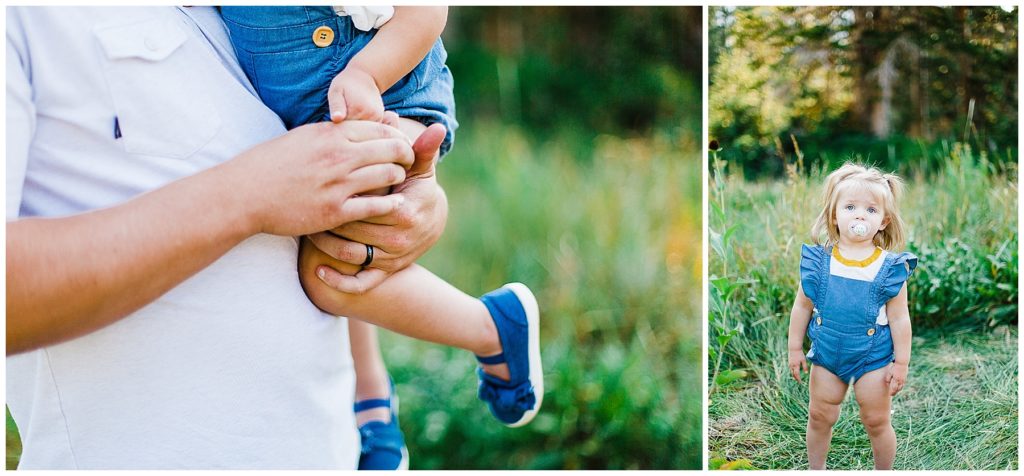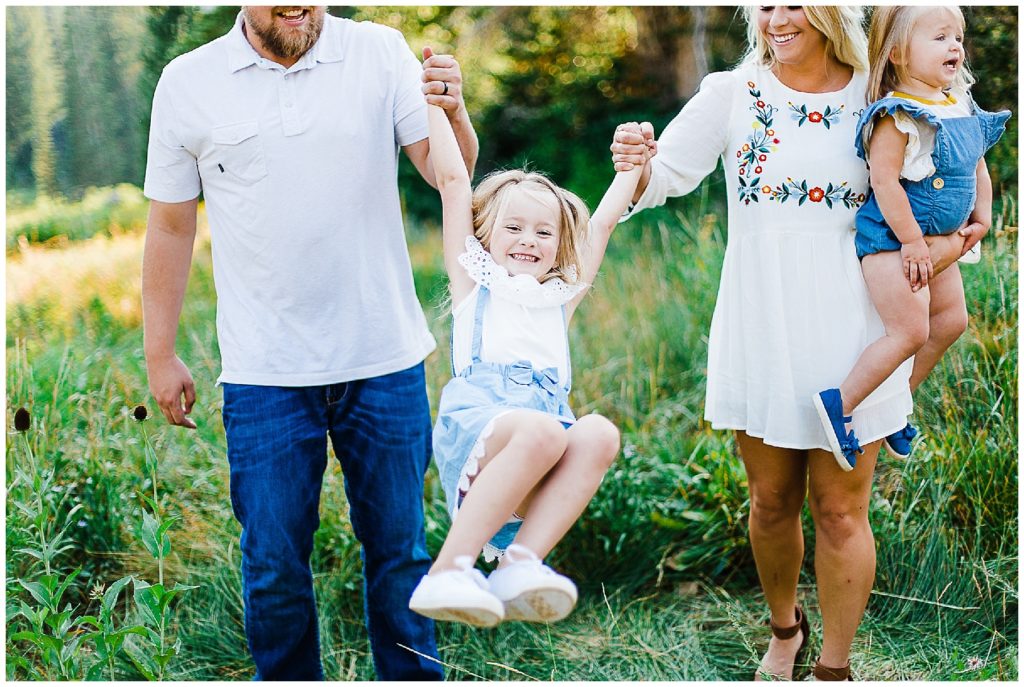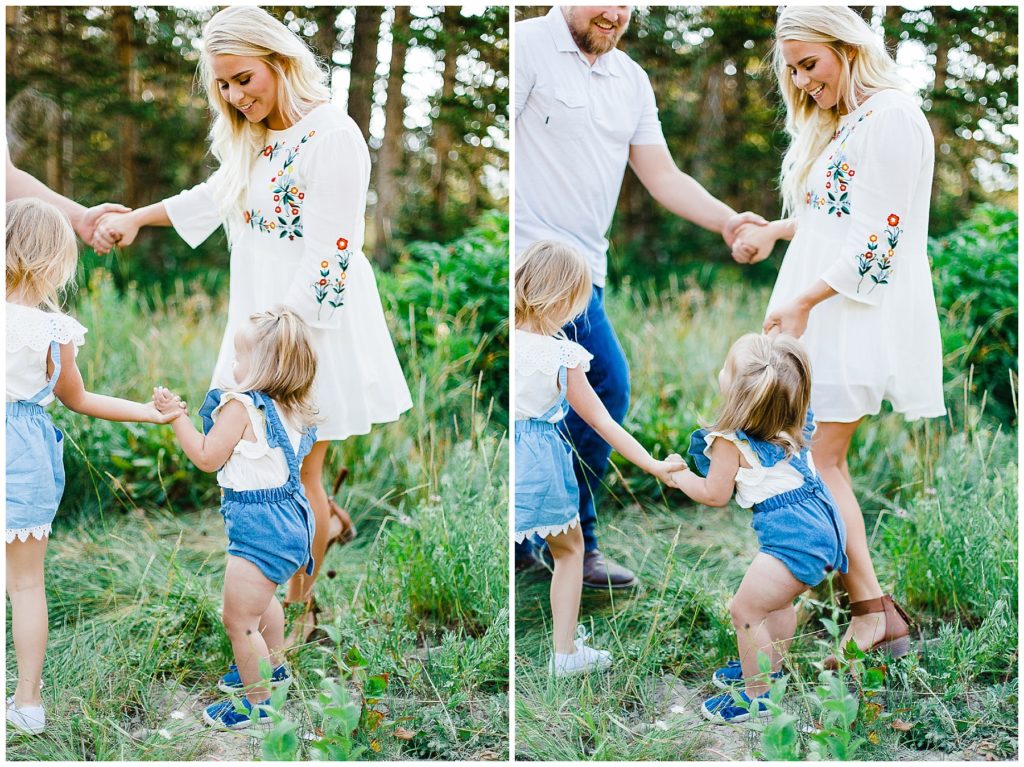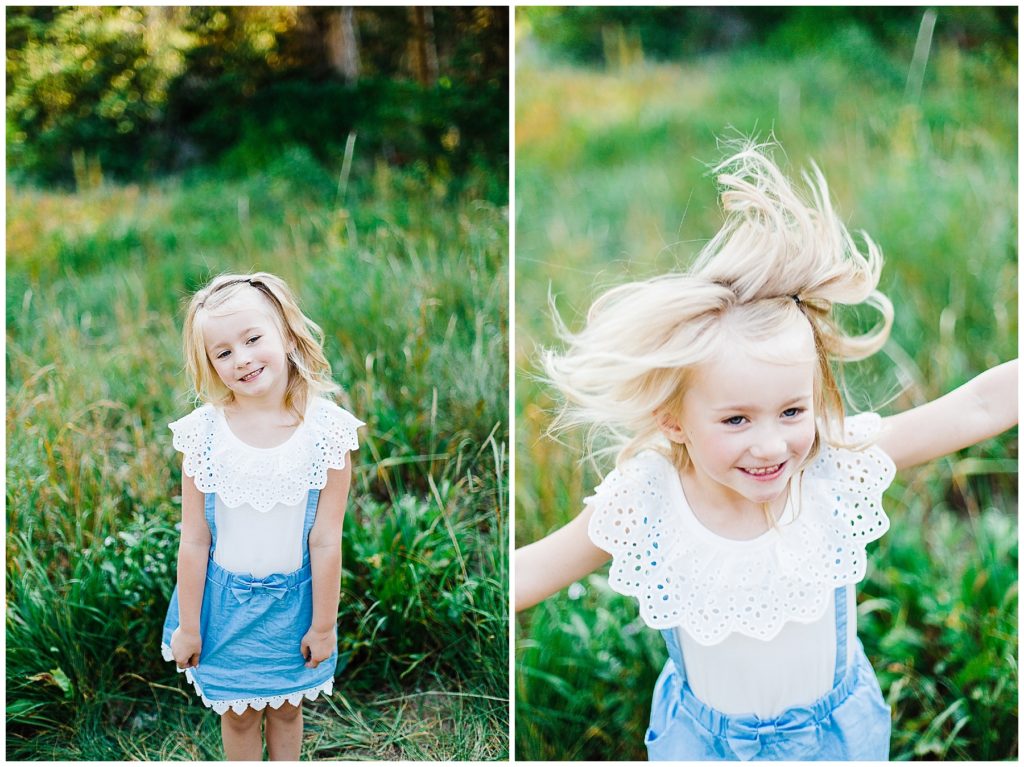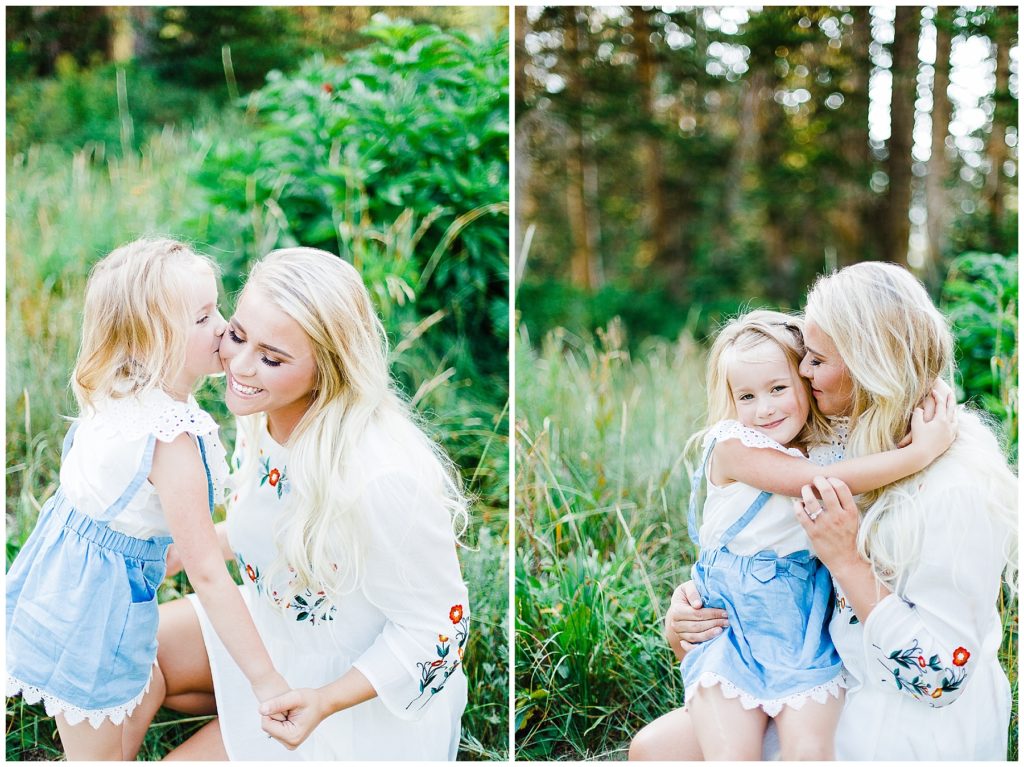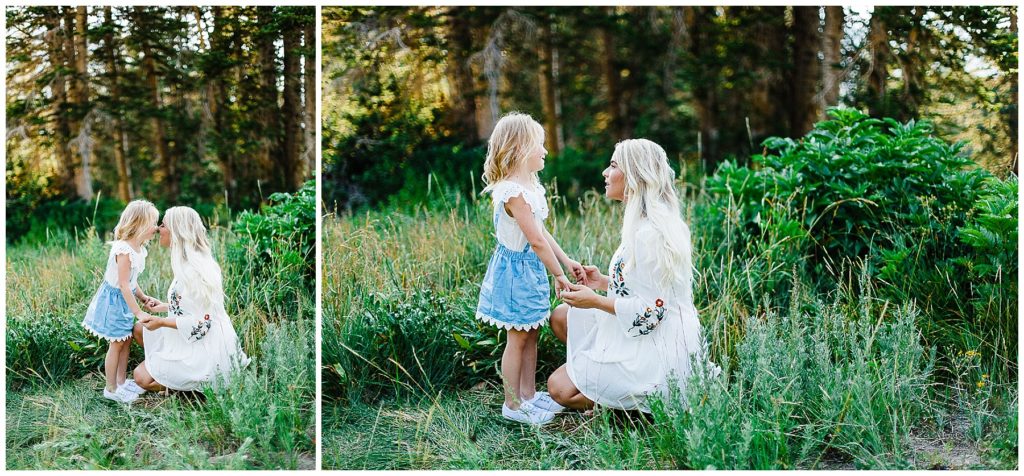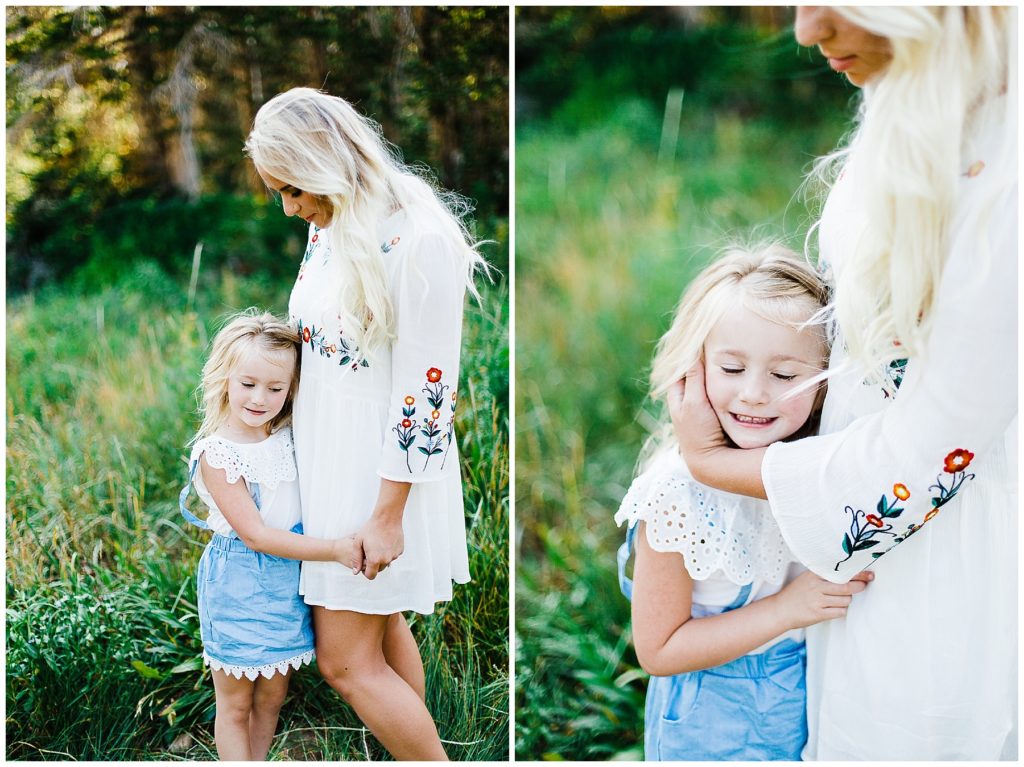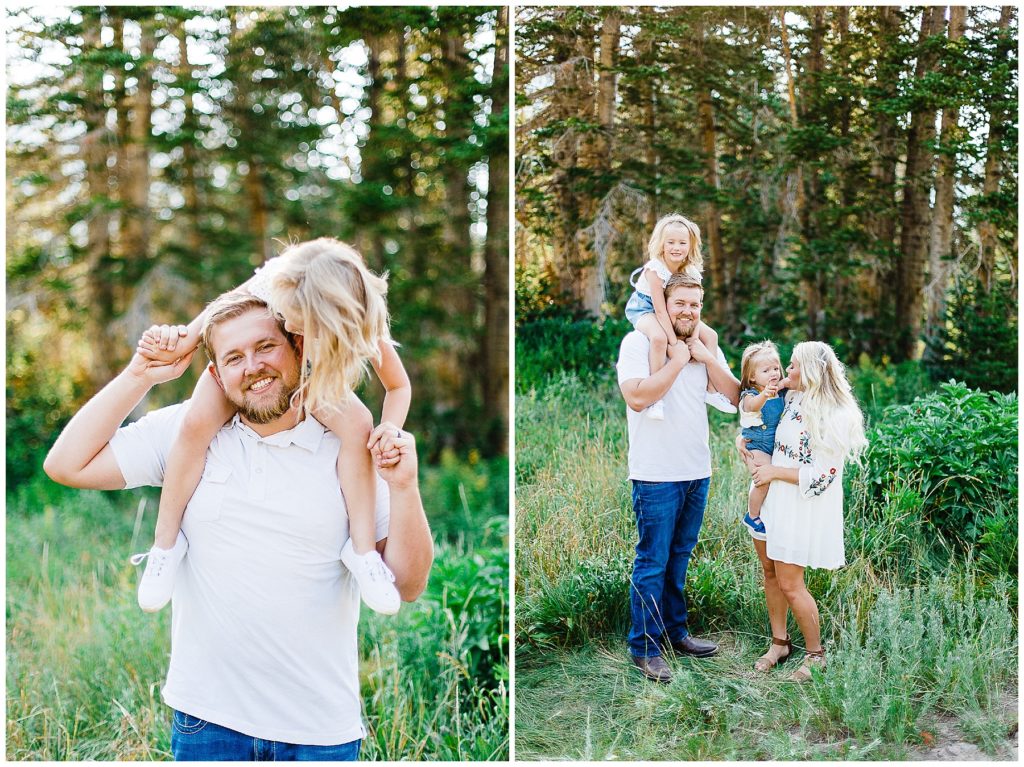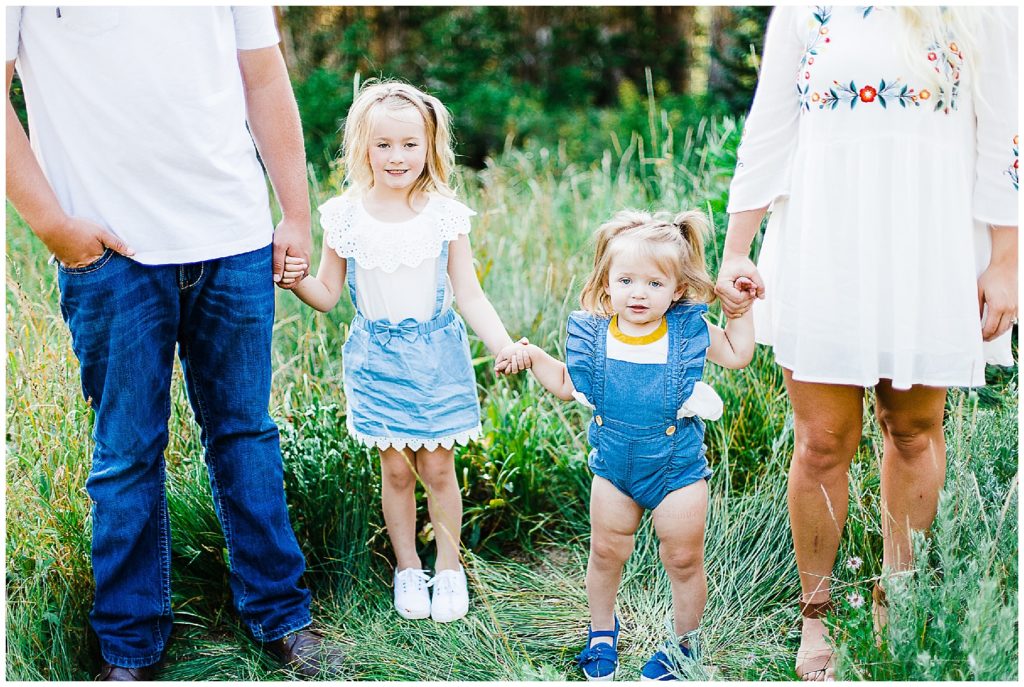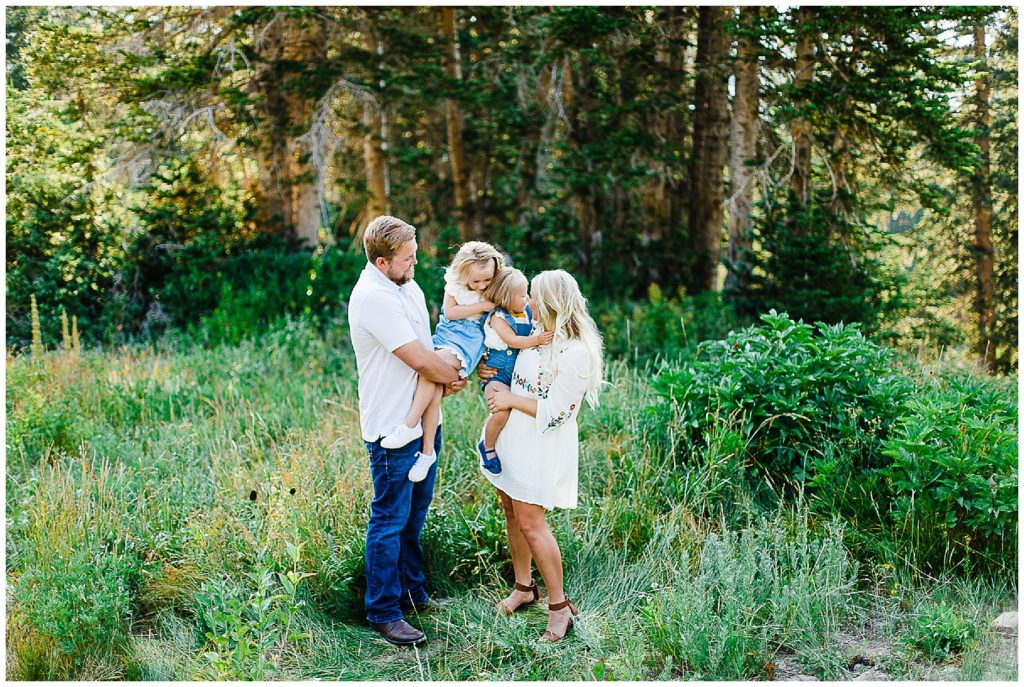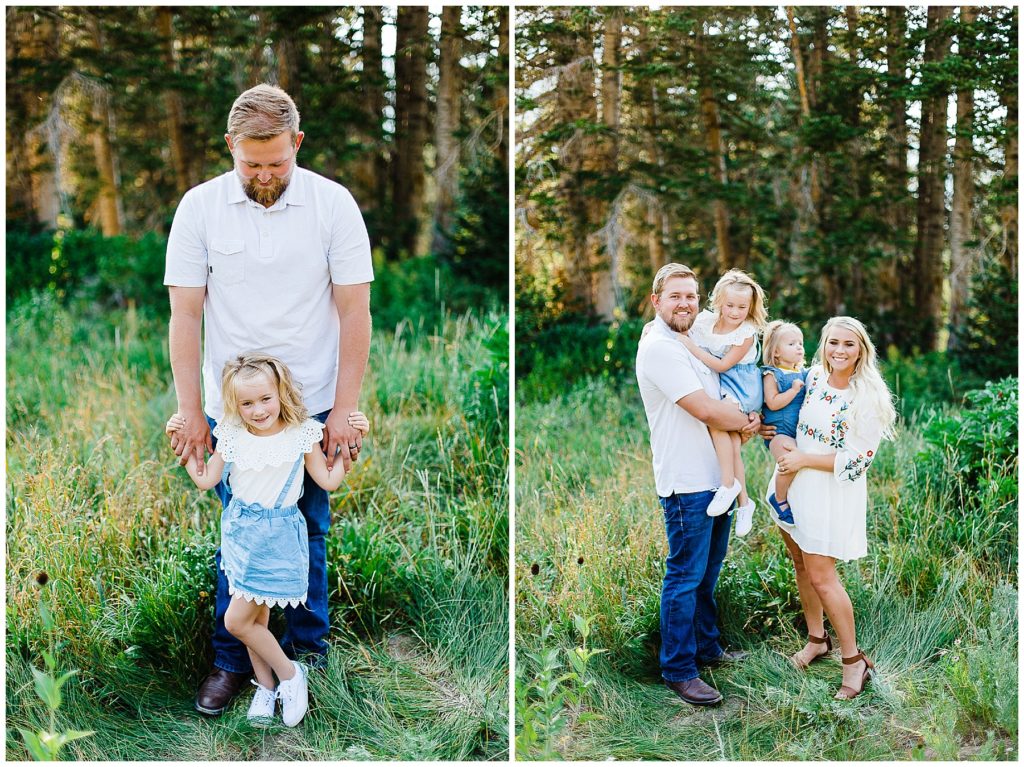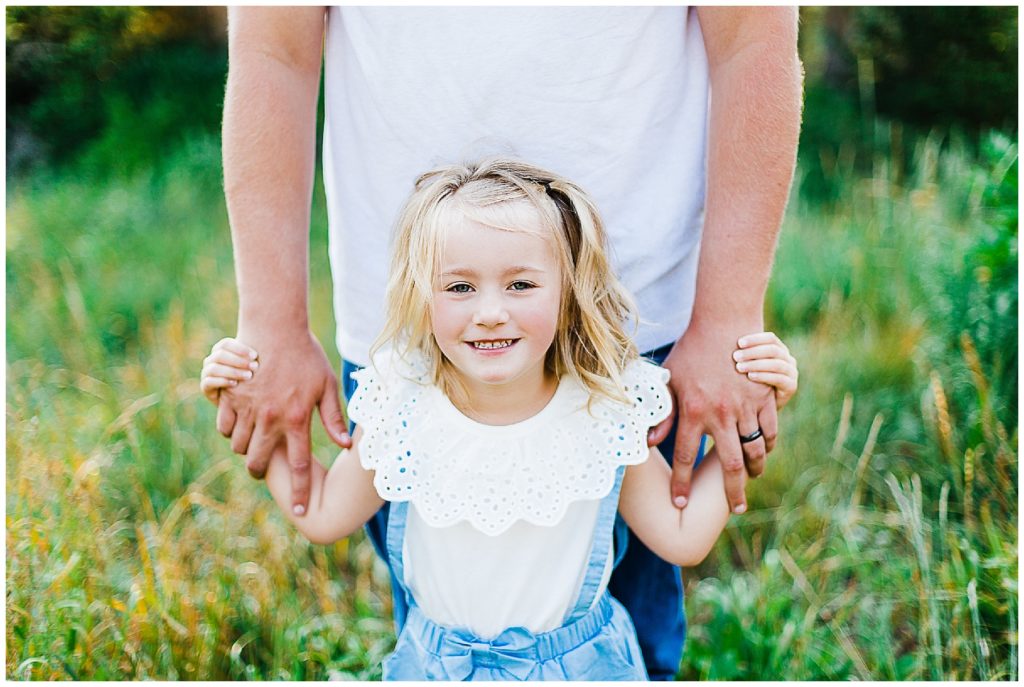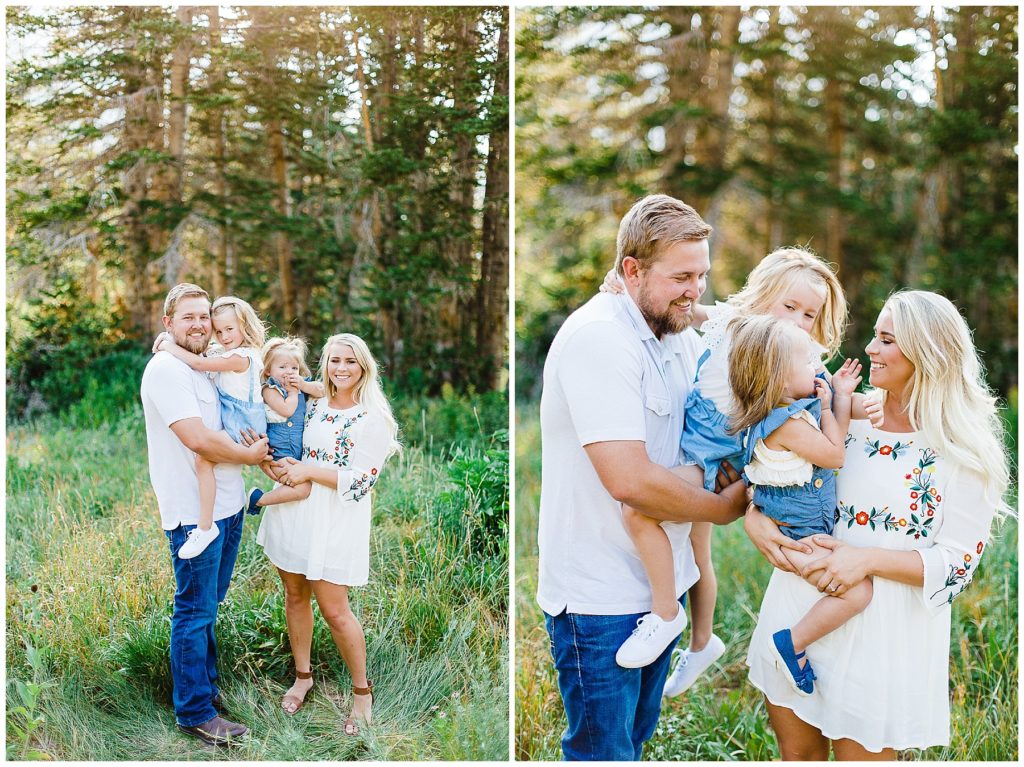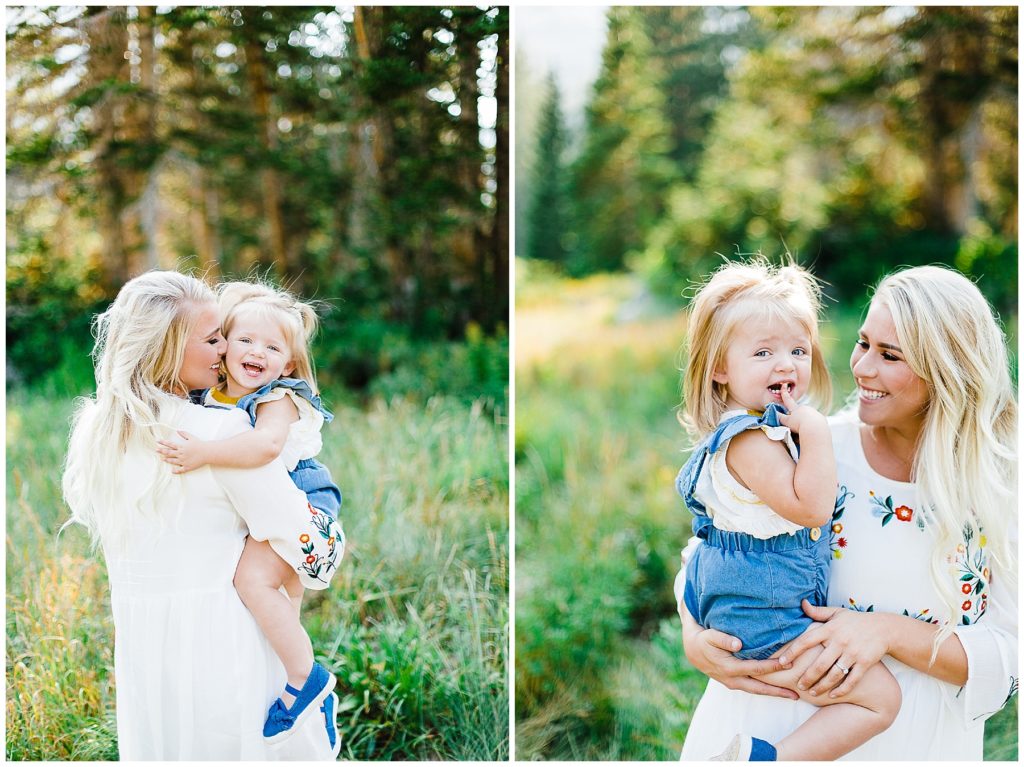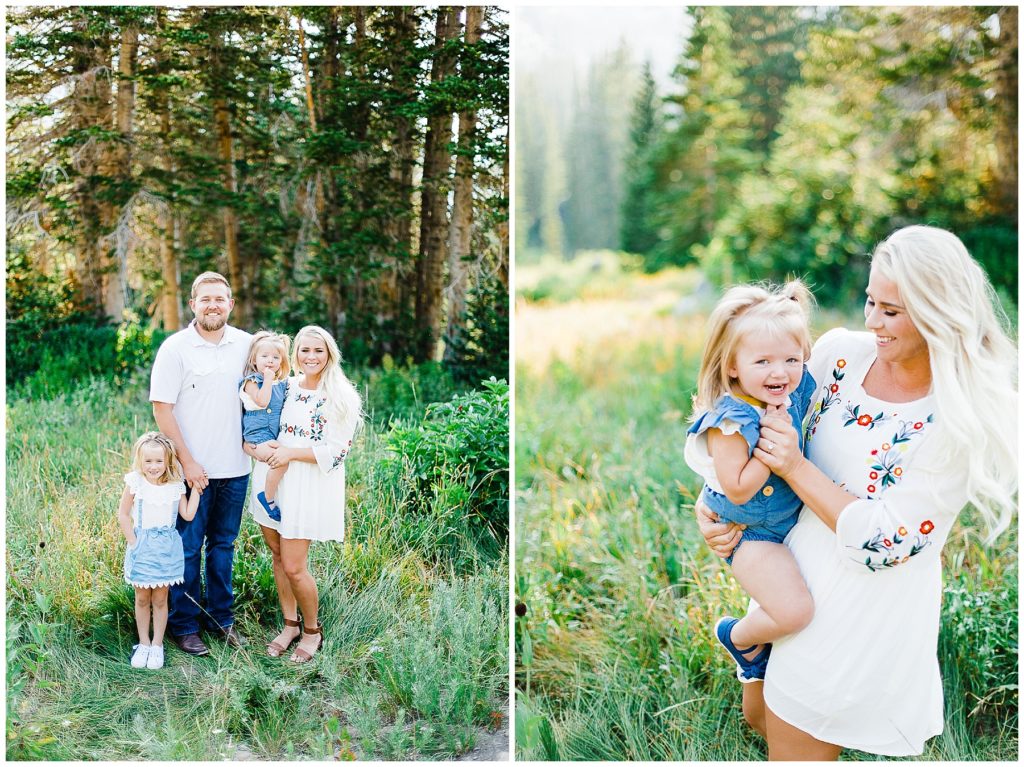 Briggs | Little Cottonwood Family Pictures | Utah Photographer
I'd LOVE to work with your family! If you'd like to book a session, please contact me. To view more of my portfolio, follow me on Instagram.