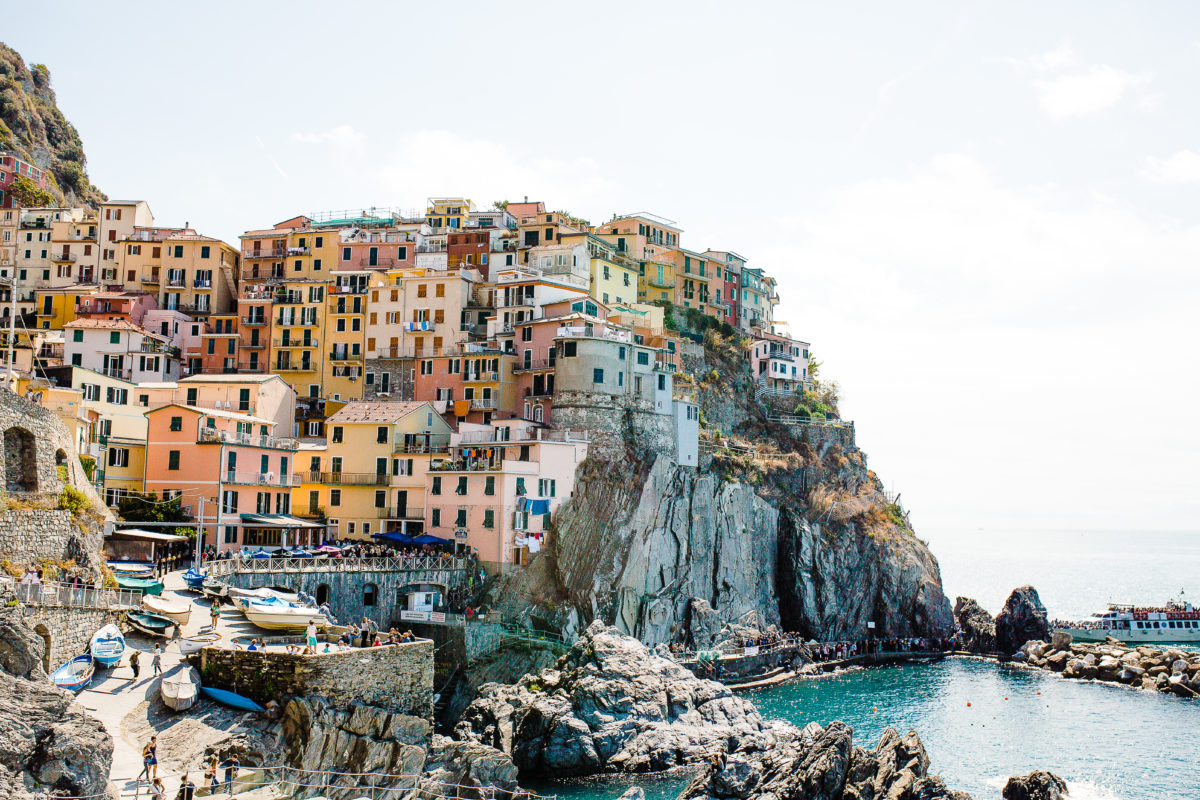 Cinque Terre, Italy with a Toddler
My husband and I found a killer deal to Italy on Delta last Thanksgiving. We got round trip tickets for $385 each. We jumped on the deal and got to work planning our vacation. As we researched Italy and things to do we came across a video from Something Devine about Cinque Terre. It was the first time we had ever heard of Cinque Terre but we instantly fell in love and decided it was a must see while we were in Italy!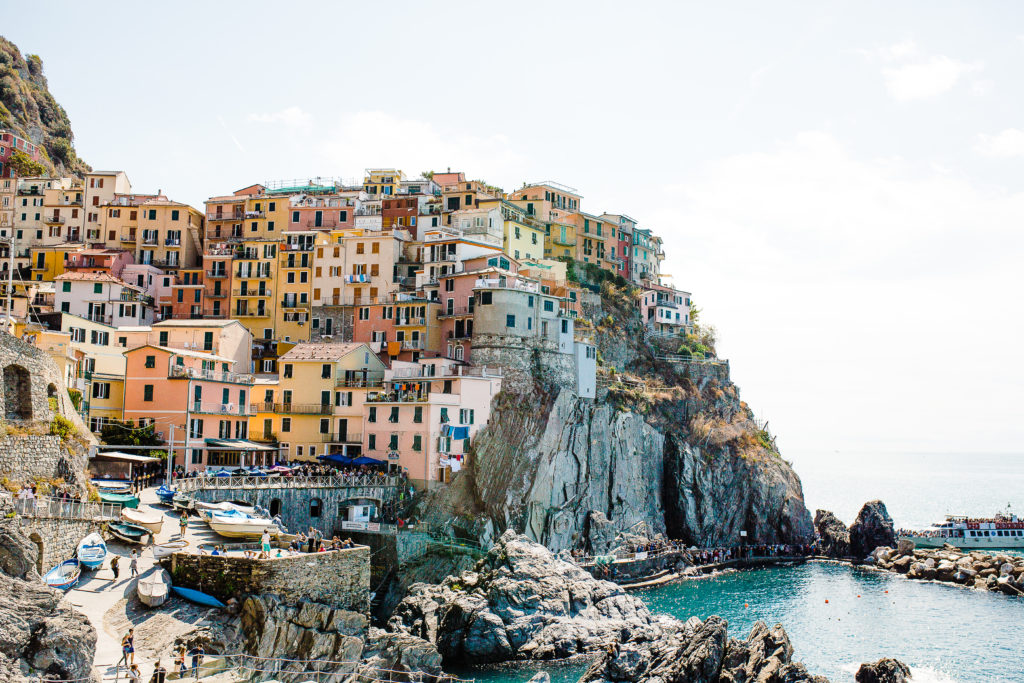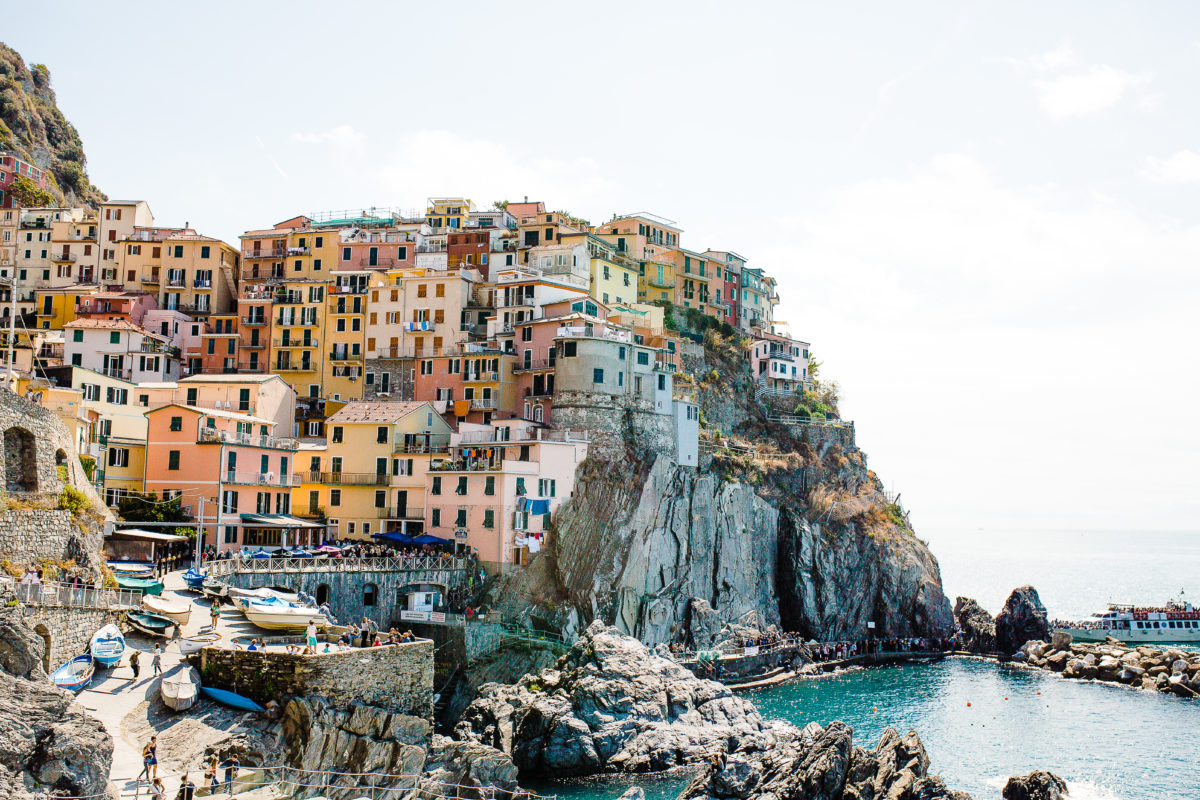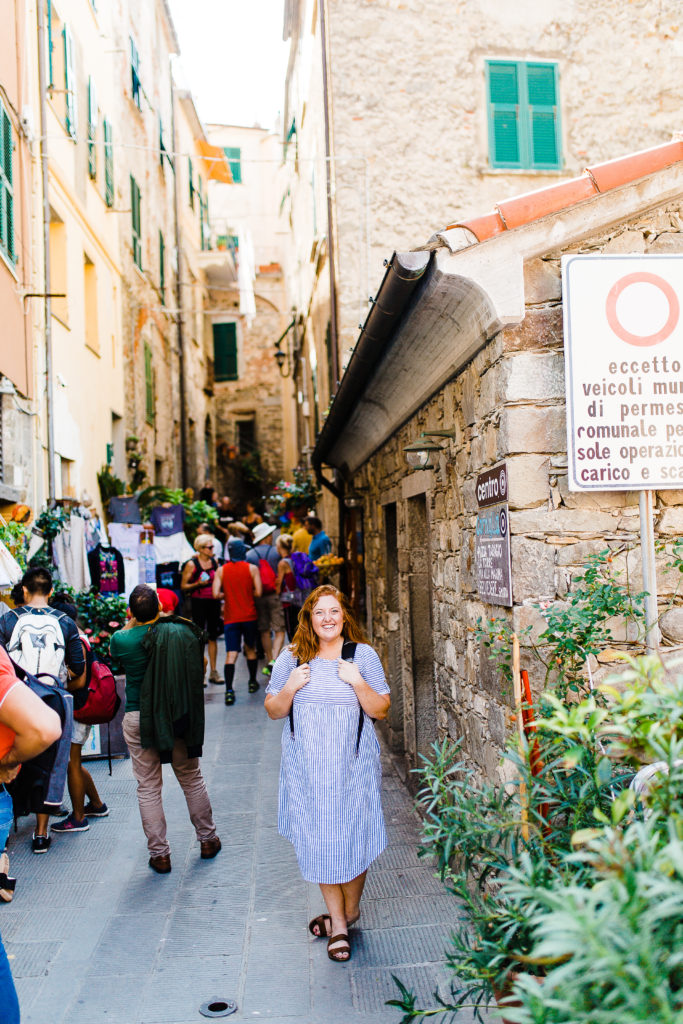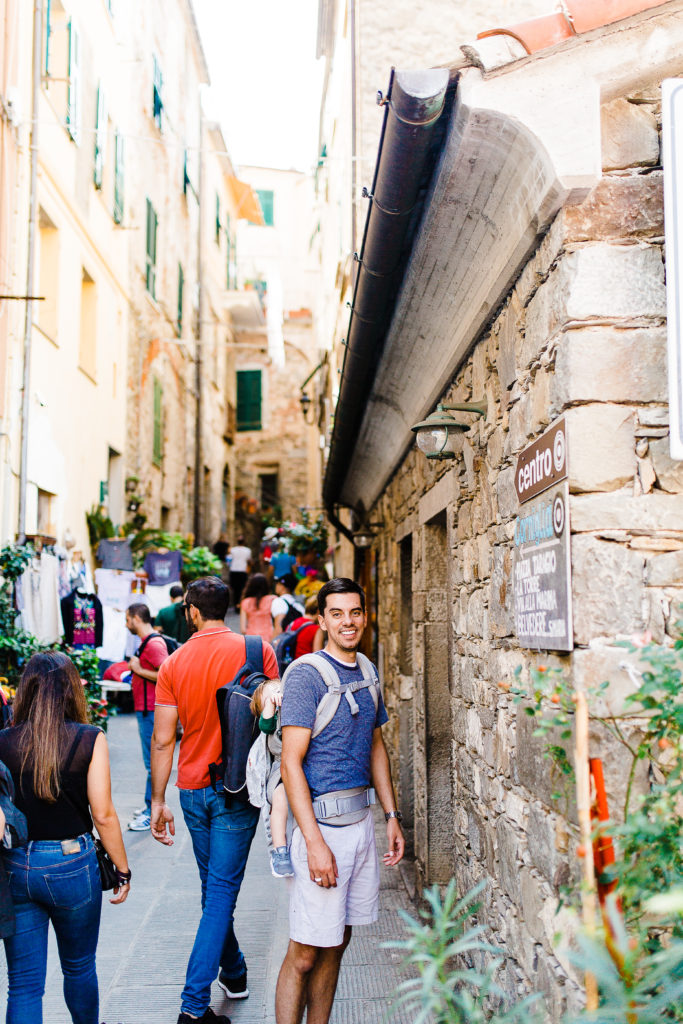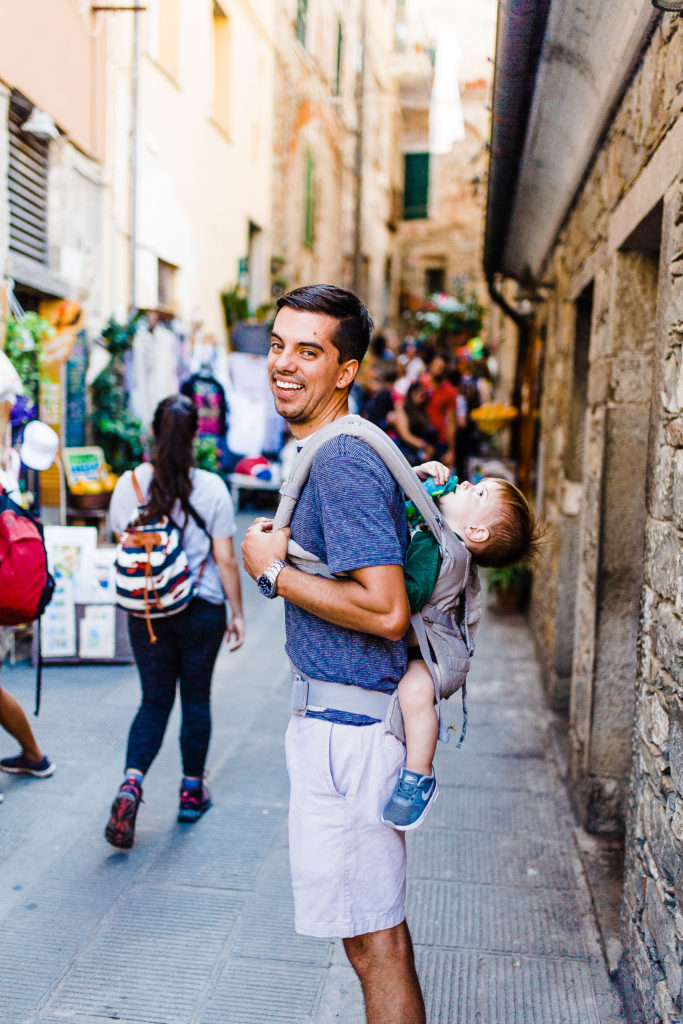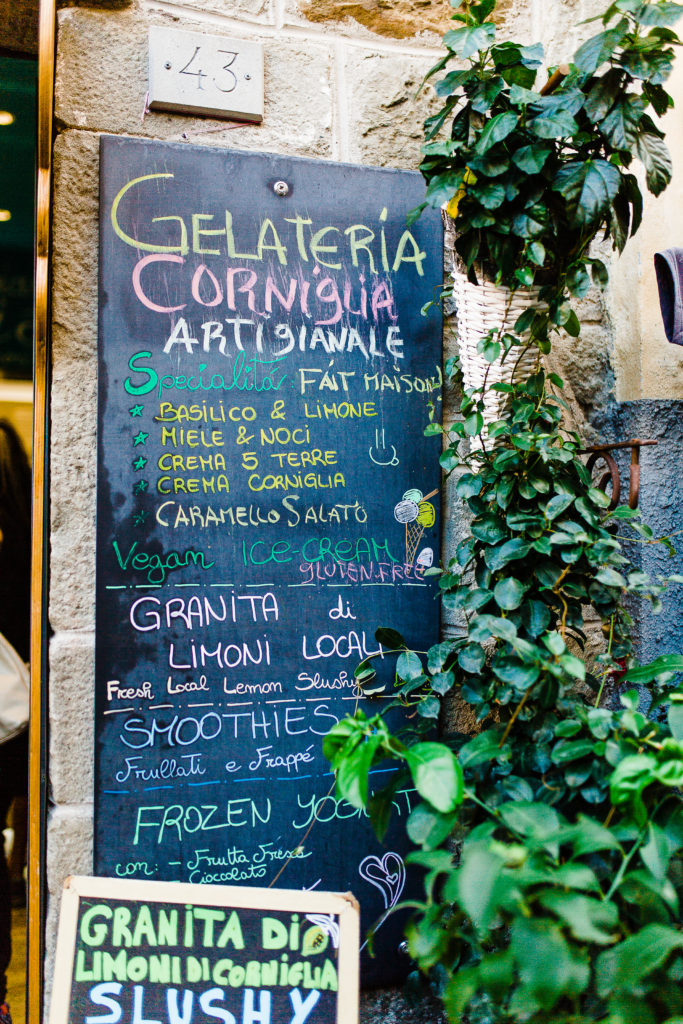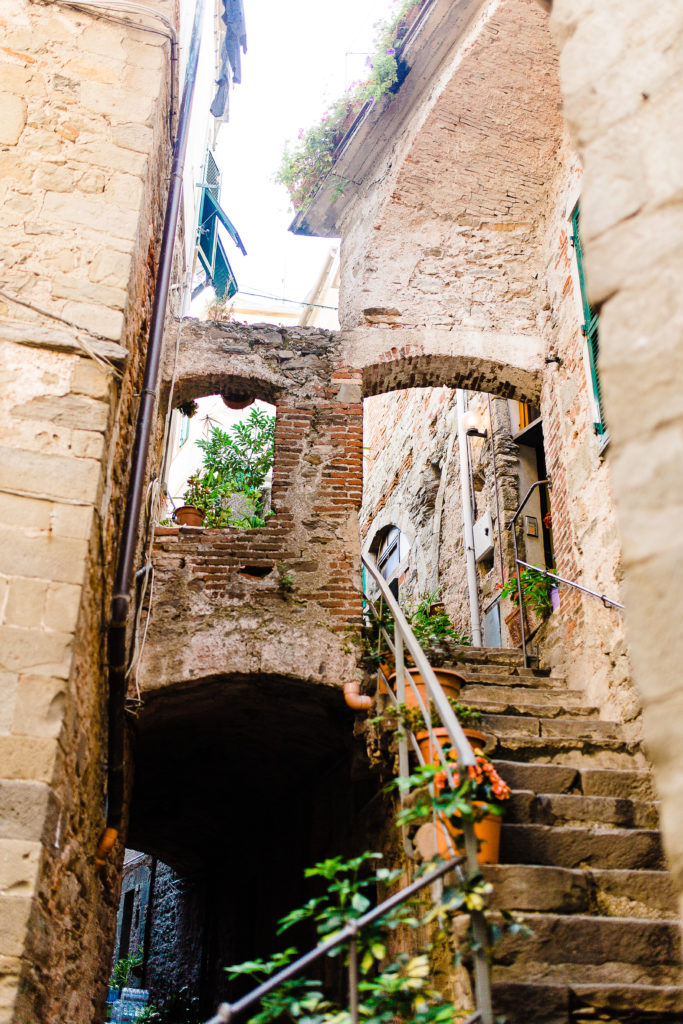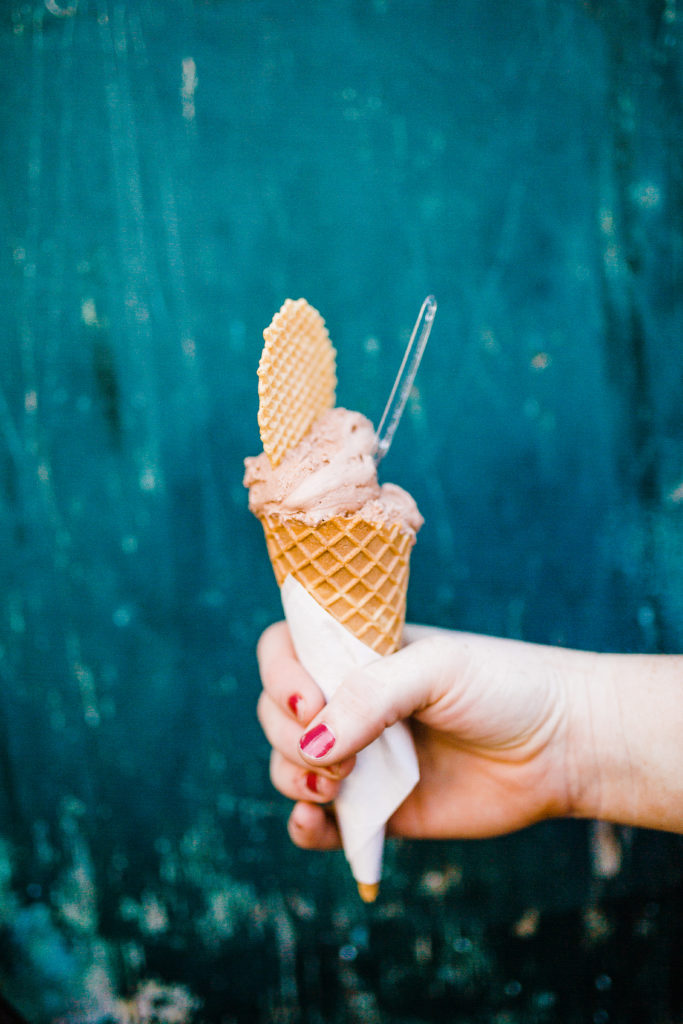 How to get around Cinque Terre with a Baby
Cinque Terre is a part of Italy that is made up of 5 cities essentially built on the side of a mountain overlooking the Mediterranean Sea. YES, it's totally as dreamy as it sounds. You can only get to Cinque Terre by train or by boat. There are not cars or roads within the cities, which is just amazing! The buildings and houses are all beautiful stucco buildings with bright colors. It's just unreal. Cinque Terre however, like much of Italy, is NOT stroller friendly. The roads are made of cobble stone and, since the cities are built on the side of a mountain, there are stairs everywhere. We have a toddler and were really worried about not being able to drag him around all day in a stroller. We debated on bringing a smaller stroller just to see if we could make it work or thought about bringing nothing at all and just holding him or letting him walk all day. For those of you have that have a toddler you know how ridiculous that idea is. No toddler is going to walk up and down stairs all day and be nice about it. I did a lot of research and finally decided to purchase an ergobaby carrier. The ergobaby literally made taking our toddler to Cinque Terre possible. That is not an exaggeration. We let our little guy run and play when he wanted to and then carried him to let him rest and relax. It was amazing to have as we ventured through all five of the cities that make up Cinque Terre. I highly recommend investing in one if you are planning to travel. If you'd like to purchase one, ergobaby has given me a code that will give 10% to my readers . The code is
jo8KbuYBBM. Simply enter it at check out for 10% off your carrier!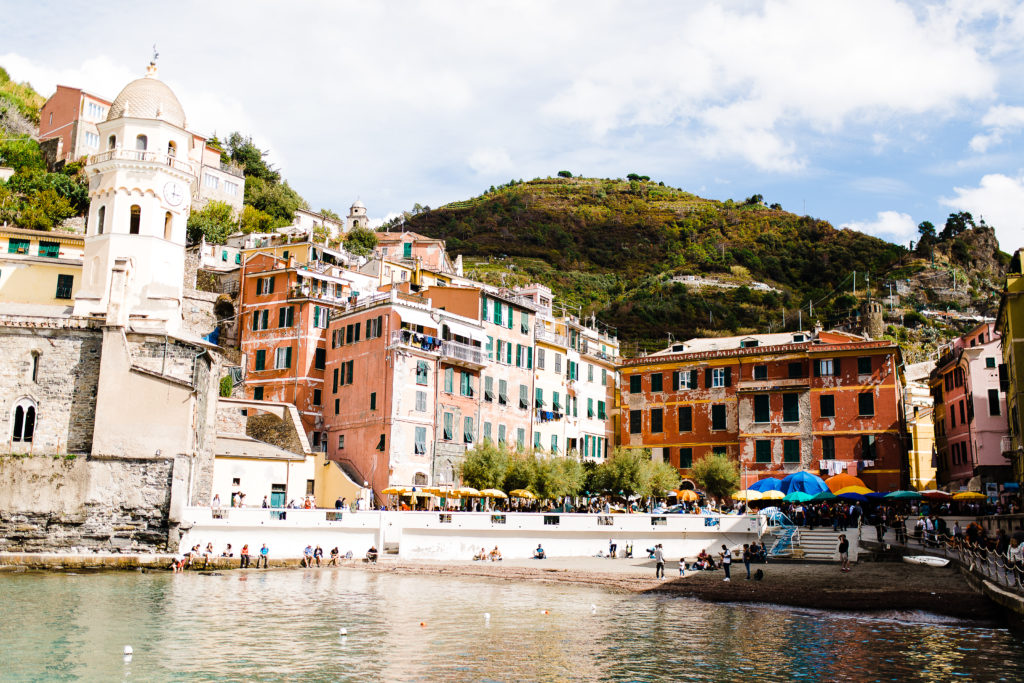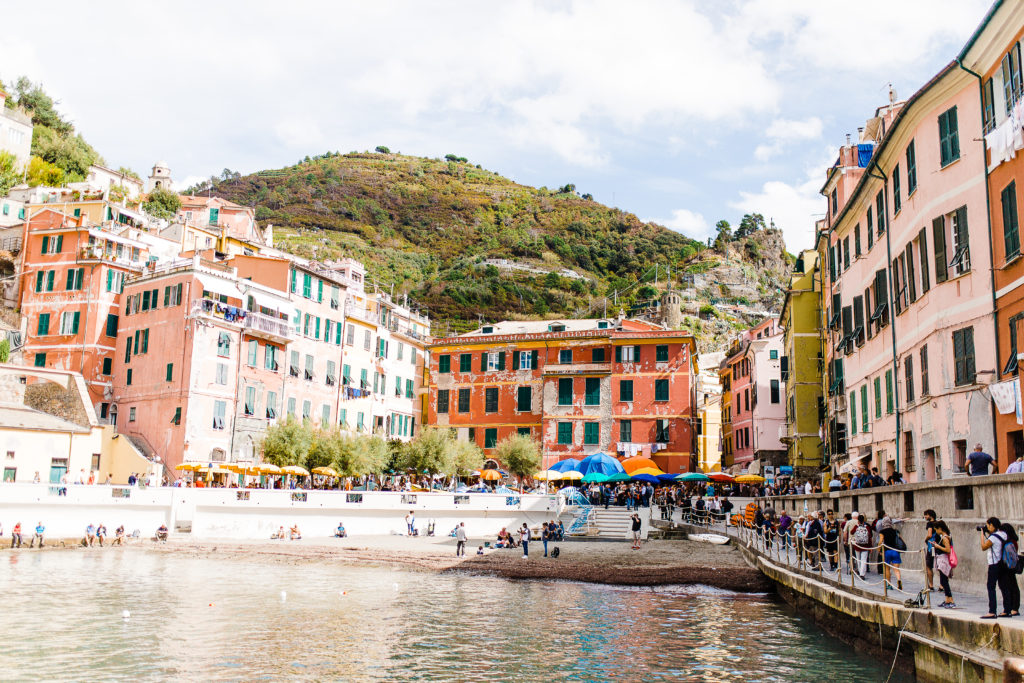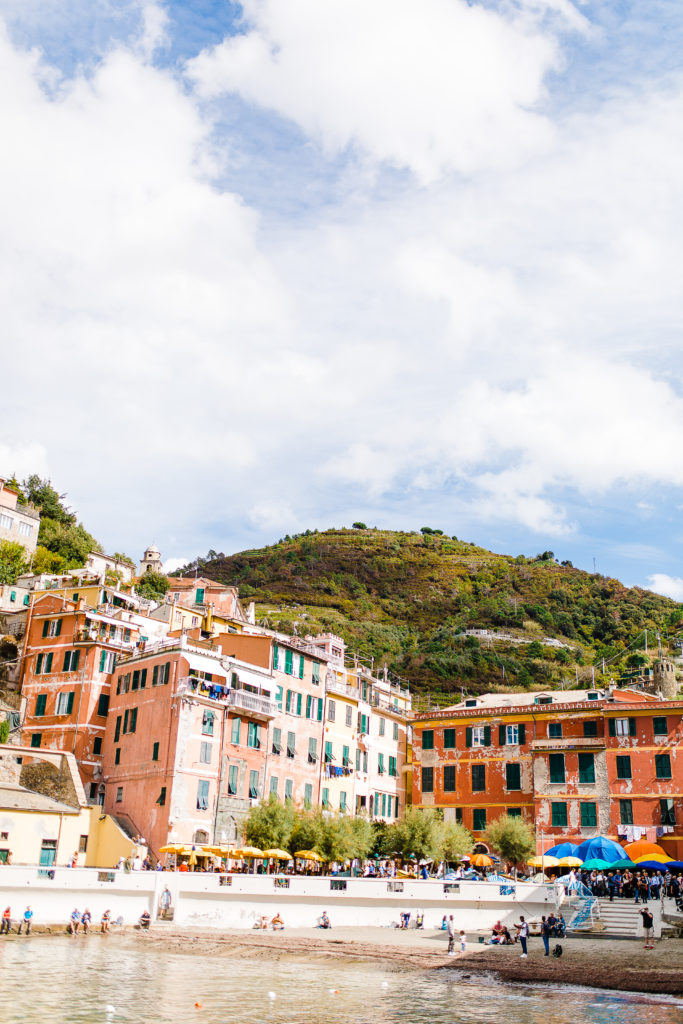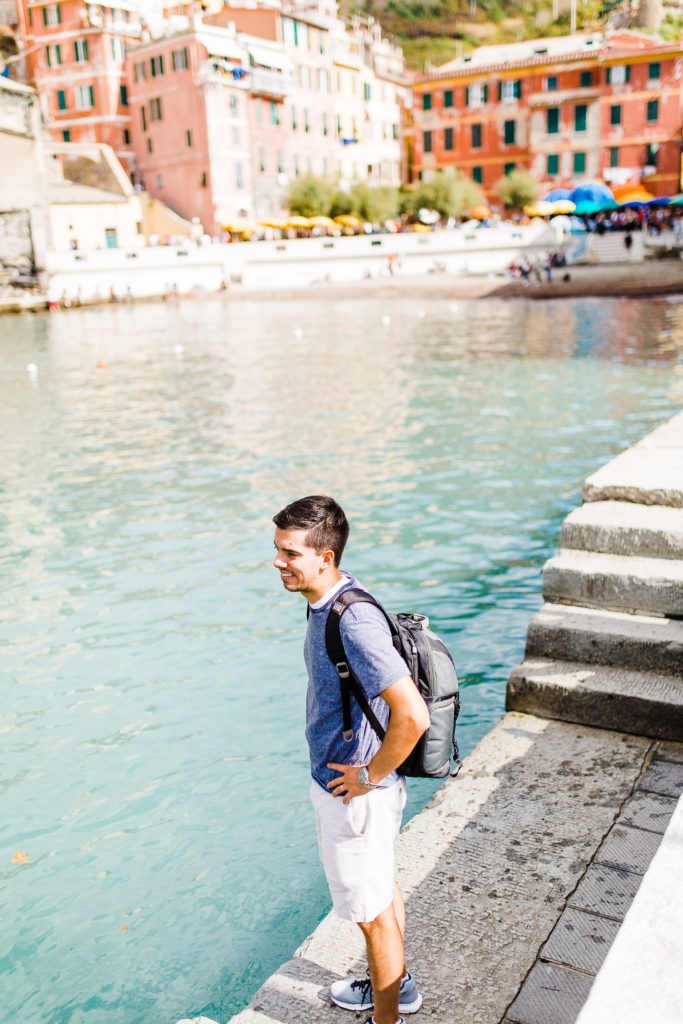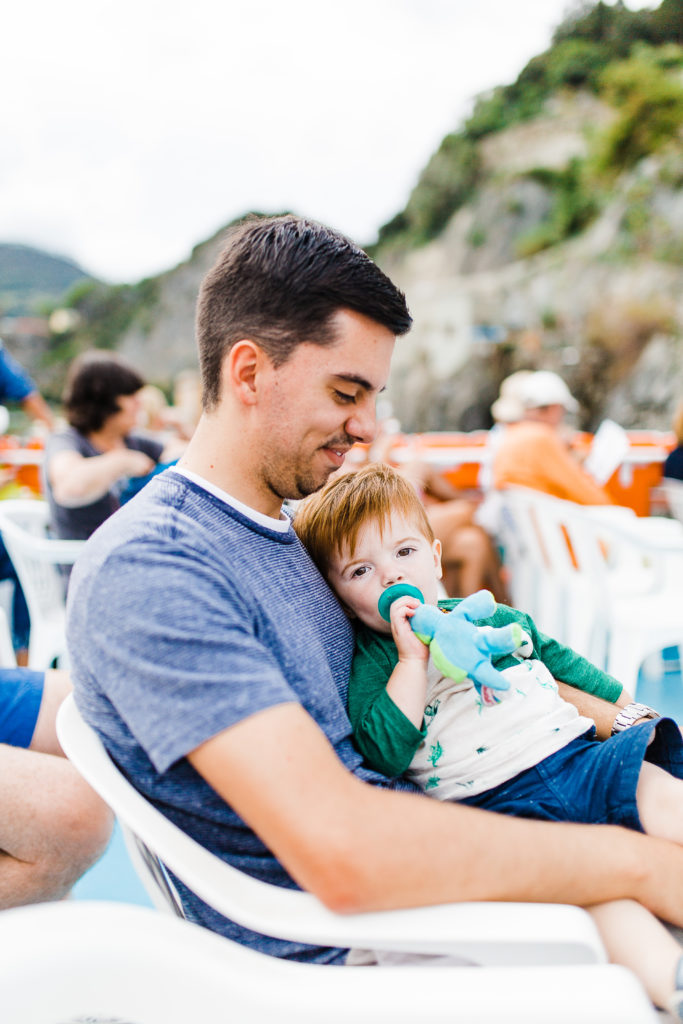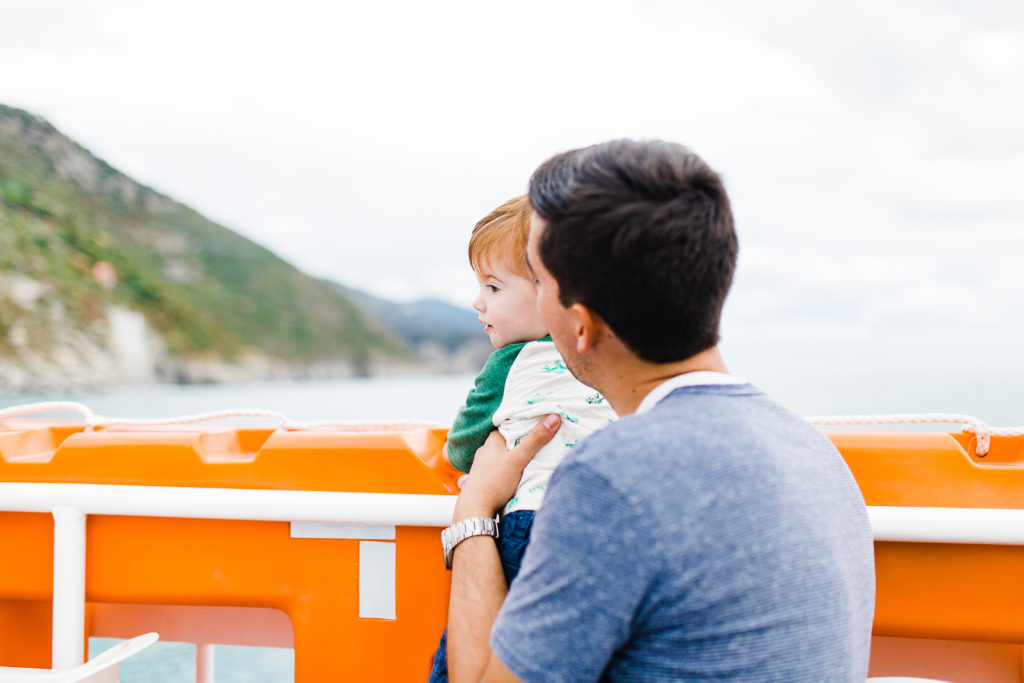 Exploring Cinque Terre
We had a wonderful day exploring the cities of Cinque Terre. We started by train and stopped in Manarola. We hiked around the city to a break taking view point to snap the perfect shot of the city on the cliff side. The sea was blue and the sun was warm. It was the perfect day! In Manarola we purchsed the best ever lemon soap. There were lemon trees everywhere in Cinque Terre but especially in Manarola. It is the best smelling soap!
Next week took the train to Corniglia which was literally up on a cliff. We had to hike about 1/4 a mile up a staircase to get to the city. It was unreal and beautiful. We took more pictures in this beautiful city than anywhere else because it was picture perfect. We managed to find a delicious gelato shop and window shopped.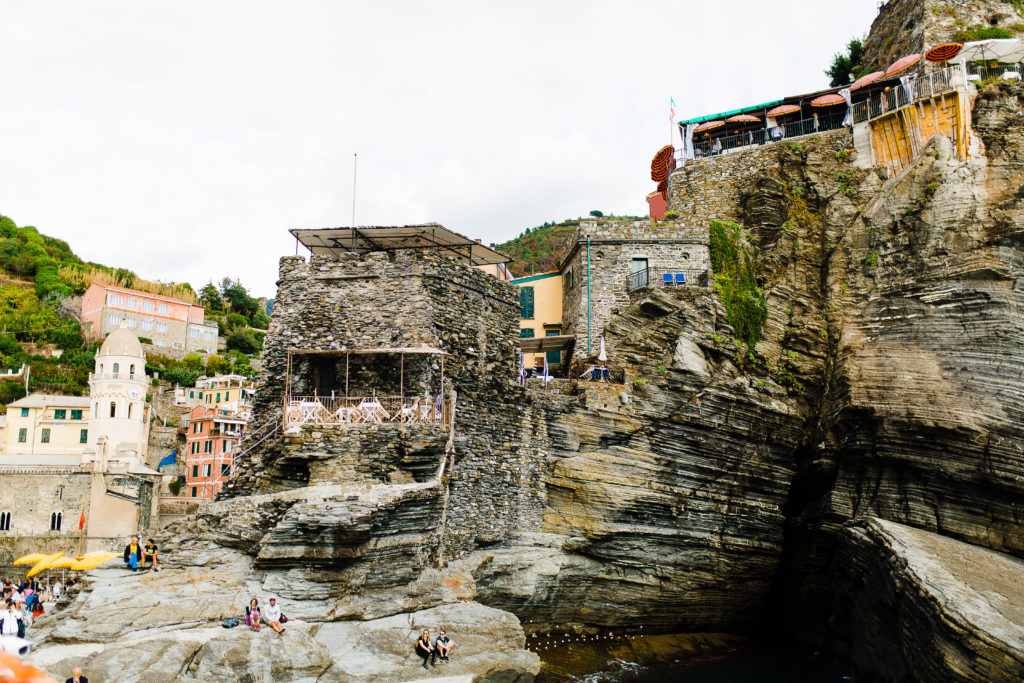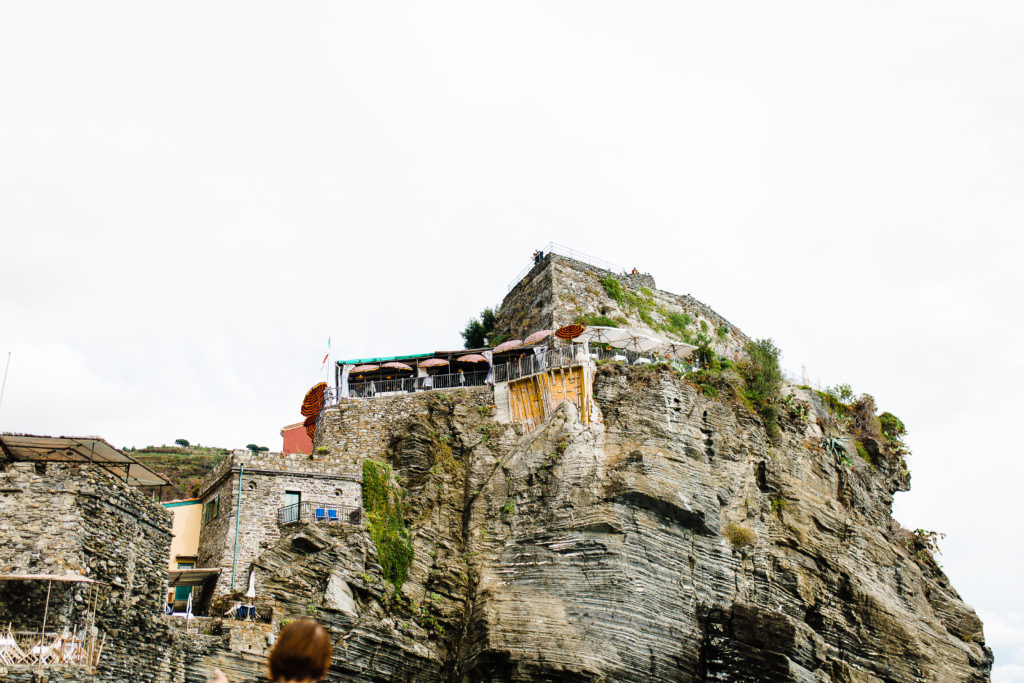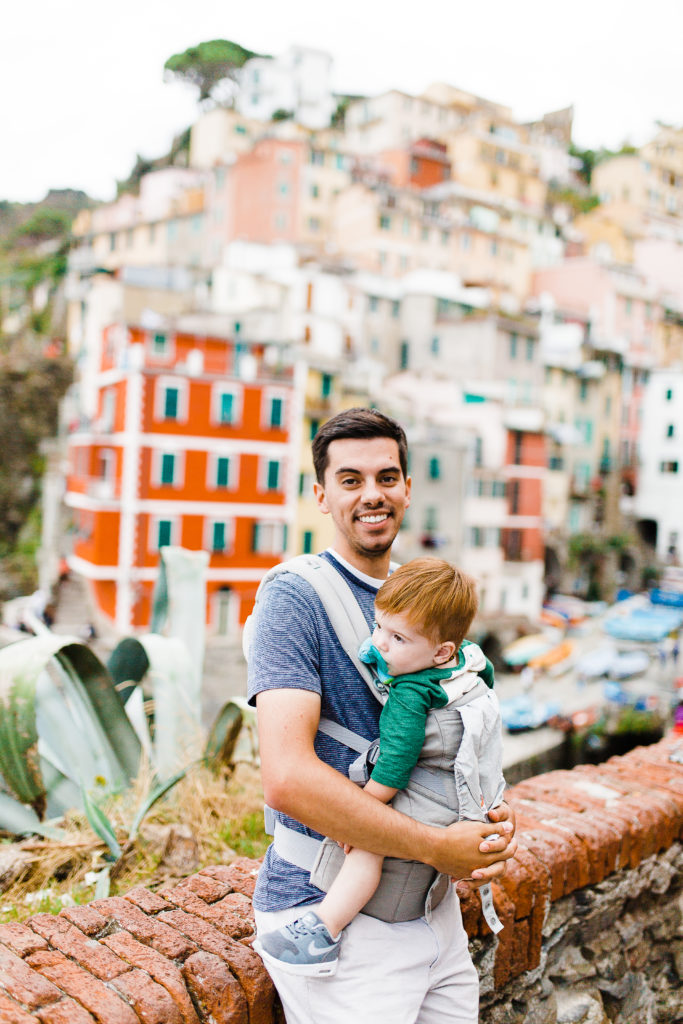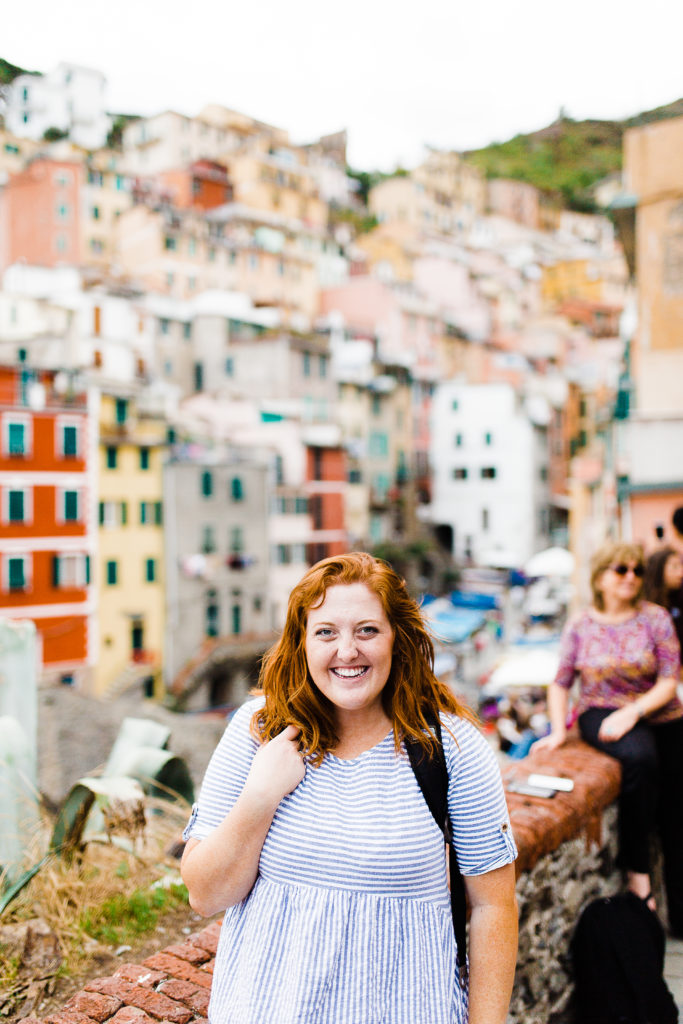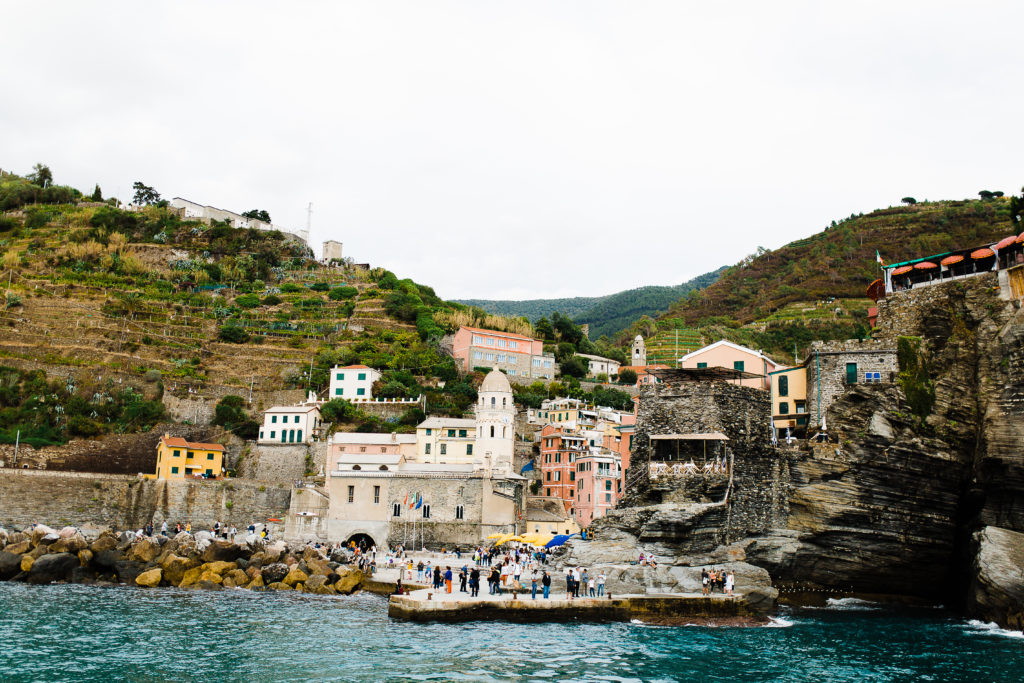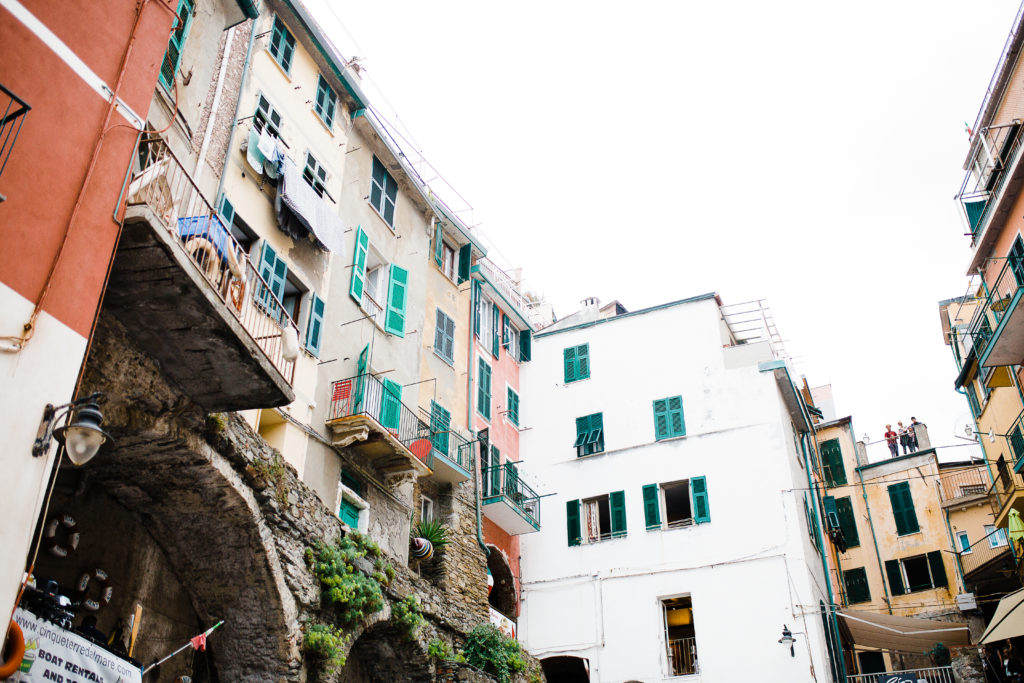 Touring Cinque Terre
We took the train to the next city of Vernazza. Vernazza has a very iconic beach that Cinque Terre is known for. We decided to take off our shoes here and stick our feet in the Mediterranean Sea just so we could say we did. Here we met the cutest little family from Draper, UT, just a few minutes north of where we live – what are the odds?
Our last stop by train was in the city of Monterosso. Monterosso is the most resort feeling town. There are lots of hotels and beaches here and less of the pretty buildings. We did manage to find the prettiest yellow building with flowers growing on it. It was the perfect spot for another round of gelato. In Monterosso we caught the ferry to take us back to the first of the five cities, Riomaggiore. By the time we got here we were all very tired – especially baby. We walked through the city, bought a couple of souvenirs and then made our way to the train station to go home.
The five cities were each unique and amazing. It truly was a dream to be there and we loved every moment of it. I would go back to Cinque Terre in a heart beat!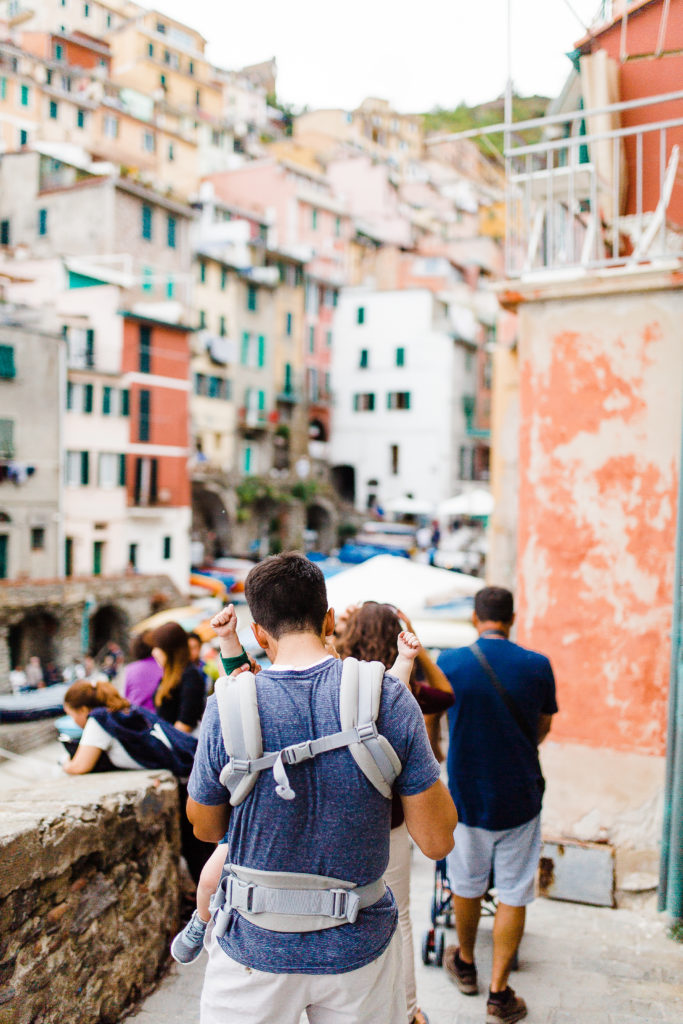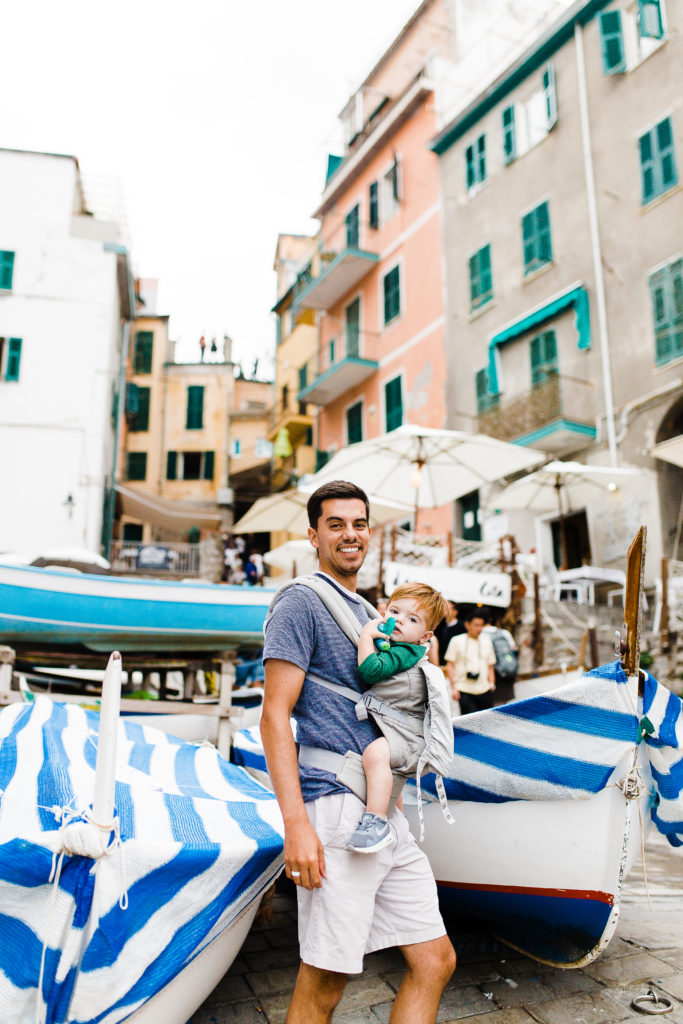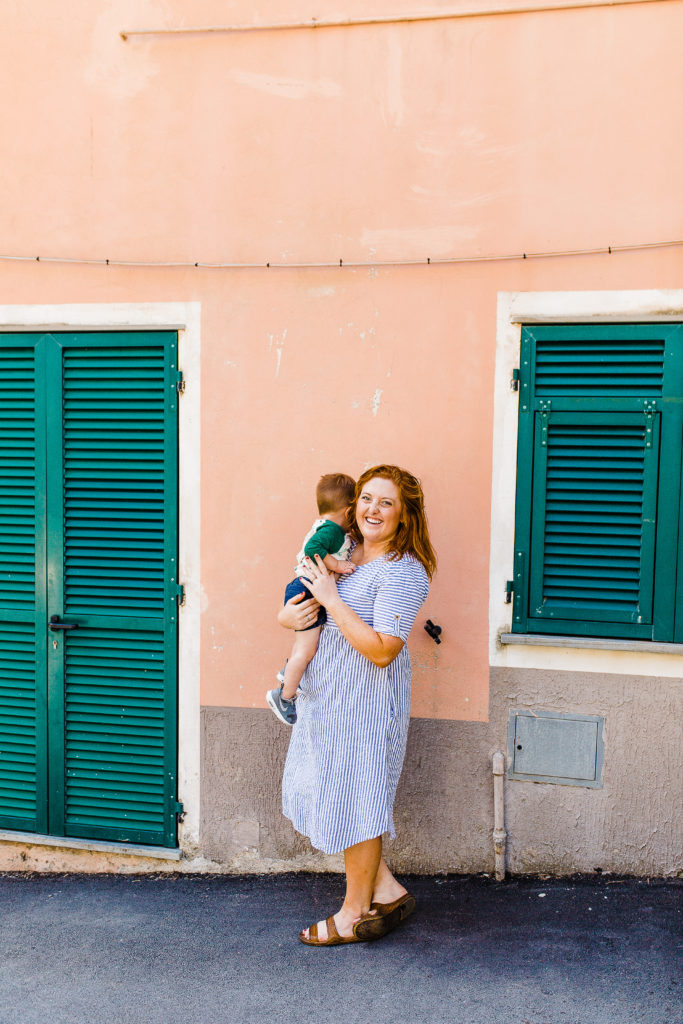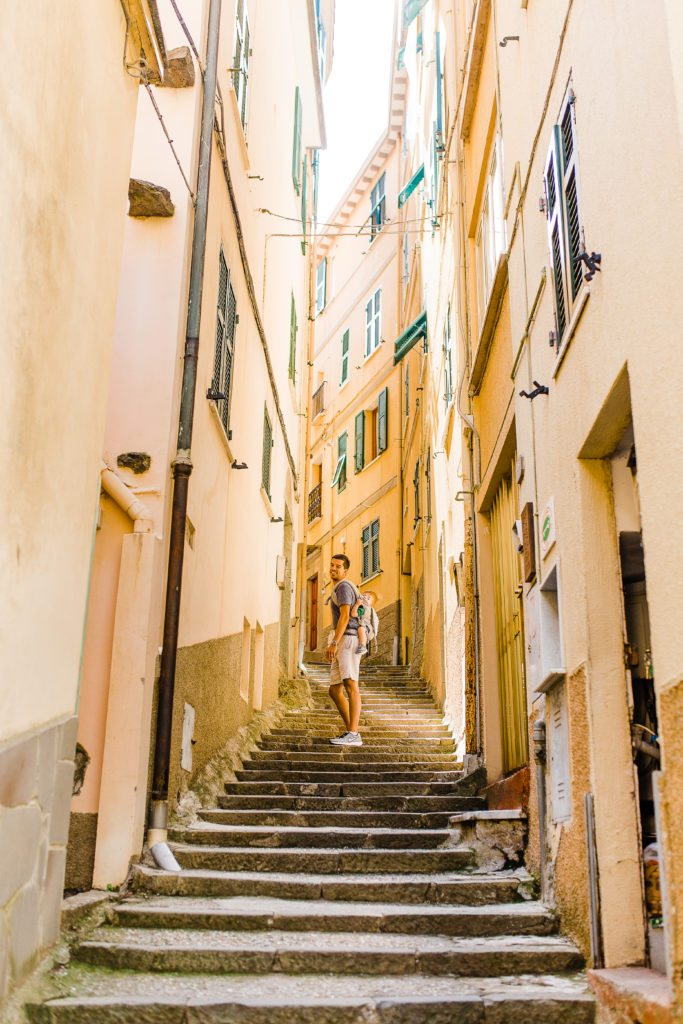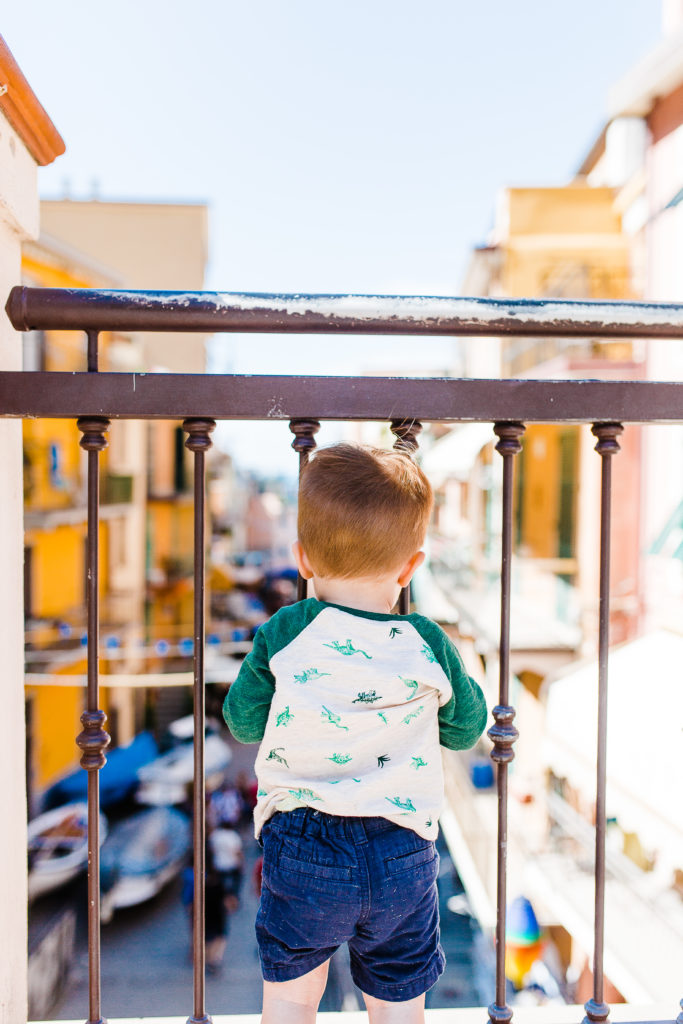 Incase you're interested, here's the super cute video that inspired us to visit Cinque Terre:

If you'd like to purchase one an ergobaby carrier, ergobaby has given me a code that will give 10% to my readers . The code is  jo8KbuYBBM. Simply enter it at check out for 10% off your carrier!