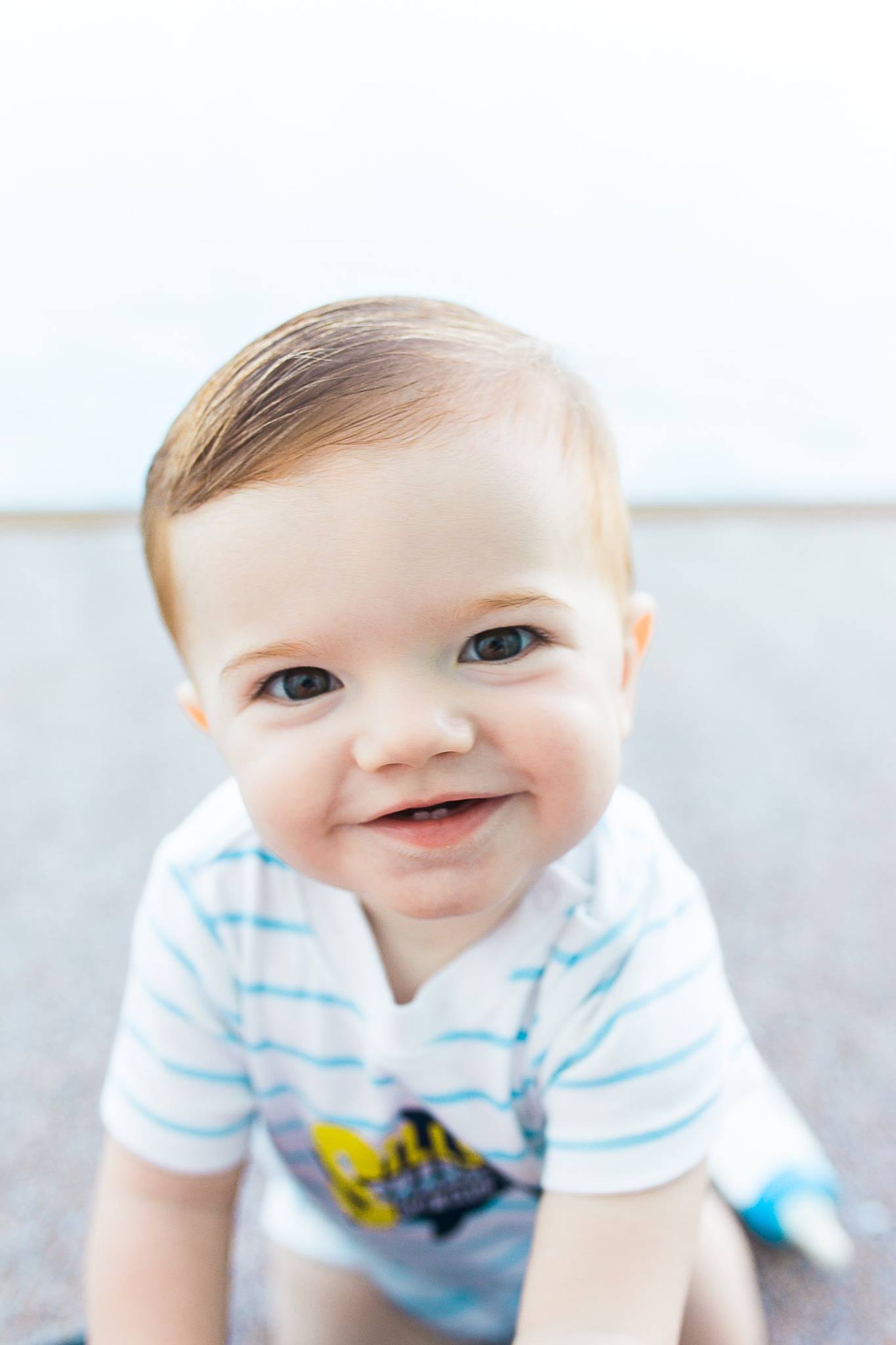 Going on a cruise with a baby
I'm doing something a little bit different today and talking about how to go on a cruise with a baby. My husband and I just love to travel. Each month we save money in an account dedicated solely to travel. Honestly, I think we balancing everything in our lives, having a vacation to look forward to makes some of the stressful things worth it.
When we had our baby we were determine to not give up on traveling. Although it takes a lot more preparation, traveling and going on a cruise with a baby is SO fun! Here are some of my tips to cruise with a baby.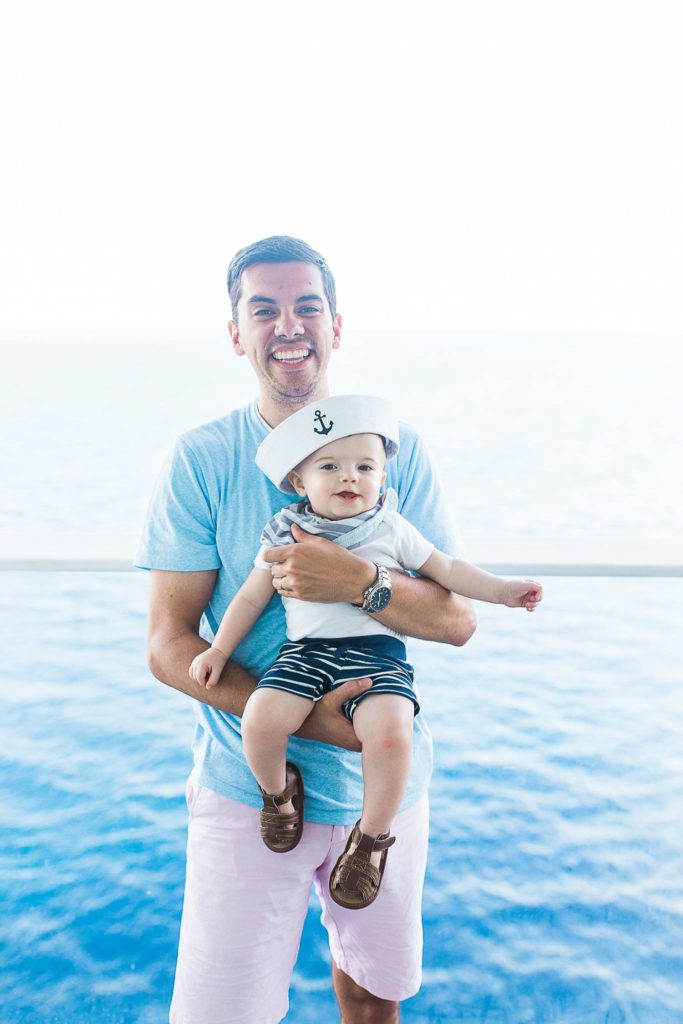 1) Opt for a Balcony Room
We went on Allure of the Seas in February. Allure was the most amazing ship I've ever been on. With some convincing from my dad, Cameron and I opted for the ocean balcony, which, with a baby, made a huge difference. Balcony rooms typically have more square footage than an inside cabin. Although the room is more expensive, the extra space in the room allowed us to set up a pack and play for our baby to sleep in, rather than having him in our bed. The balcony itself also made for a safe, enclosed playing space for baby to crawl around and play with toys in. There was no worry that he would hurt himself or get into something he shouldn't have. It was the perfect play area.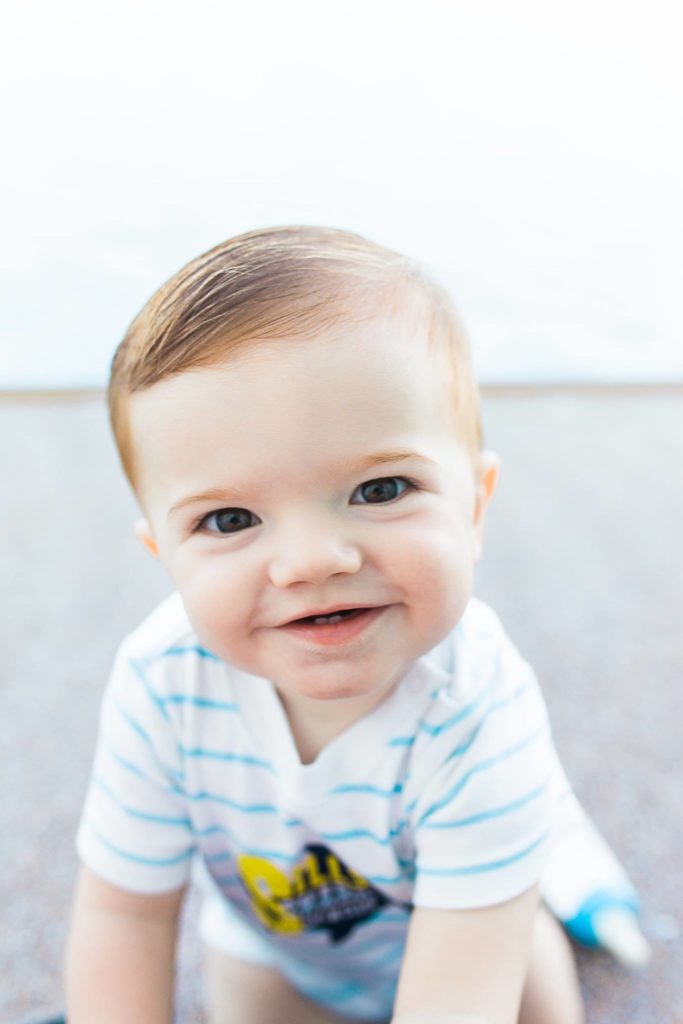 2) Pack cheap toys
This is your warning, going on a cruise with a baby will be less relaxing than a cruise normally would be. That's just reality, but I believe the benefits of experiencing such a fun vacation with your little person are totally worth it. Once babies are about 10 months old they are constantly on the move -crawling and getting into everything. Make sure you pack plenty of toys to keep baby happy in your stateroom and even out and about. We raided the dollar store to get some cheap toys that would be new and exciting for the long flight and on the ship but then could also be thrown away before coming home to make extra space in our suitcases (I'm always right on the edge with the 50 pound suitcase limit). We bought little trucks, stickers, balls, and squishy toys for our baby. He loved them and was able to play with them on the plane and on the balcony throughout the trip.
3) Bring a stroller
I don't always recommend strollers when traveling. In fact, on our next trip we're not bringing one at all, but going on a cruise with a baby definitely warrants a stroller. It was SO great to have. We used it all around the ship and on all the ports. The stroller made nap time possible while we were on shore and also provided a way to carry towels, the diaper bag, snacks, and who knows what else. We also took the stroller to dinner most nights. Dinners on a cruise are typically 3-4 courses, which can be really long for a little one. We would feed baby and give him a bottle and then let him sleep in his stroller through most of dinner. It was so great!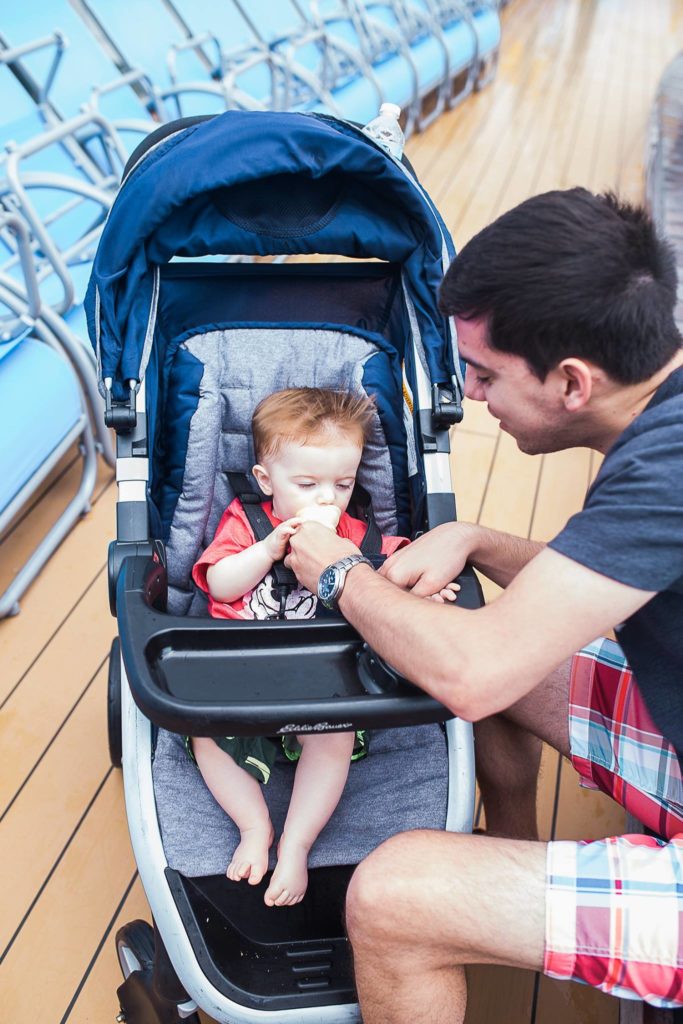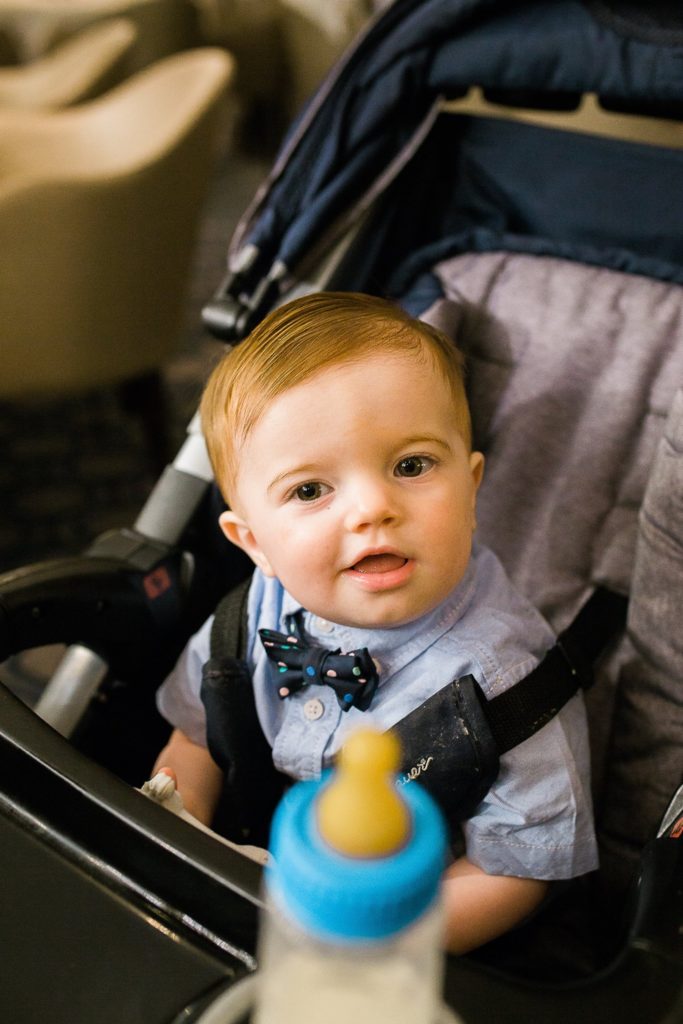 4) Book during a "Kids Sail Free" promotion
We are loyal to Royal Caribbean, so I can only speak to our experiences, but if you plan ahead and book your cruise, continue to watch the prices and the sales. Particularly look for the Kids Sail Free promotion. Rebook your cruise during this promotion. You will save hundreds. The crazy thing is that cruise liners charge the same for a 10 month old baby as they do for a 25 year old man. So the costs can add up quickly, but if you re-book during this promotion you will save the fare of your children. It's a great deal!
5) Pack crib sheets and a blanket
Royal Caribbean was SO great to provide a pack and play for our baby, but they didn't provide crib sheets. I didn't really have a backup plan, so I just laid a few towels down as crib sheets. It definitely wasn't the ideal situation, but hey, baby was on the (second) biggest ship in the world, I'd say he was still pretty lucky. It was just one of those things that I didn't think about until it was too late. So, plan ahead. Also, packing a favorite blanket for your little one will help make sleeping in an unknown place a little easier.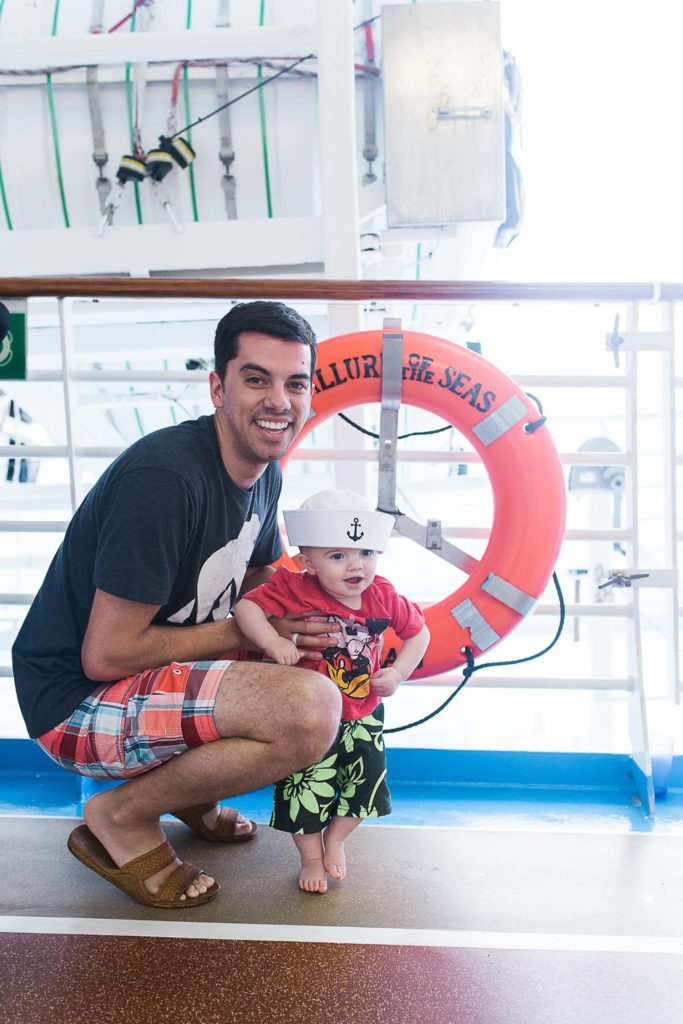 Anyways, these are some of my best tips for going on a cruise with baby. Honestly, it can be hard to plan so much, but it's totally worth it. Traveling with your little one creates such special memories. So just don't let yourself stress too much and have fun!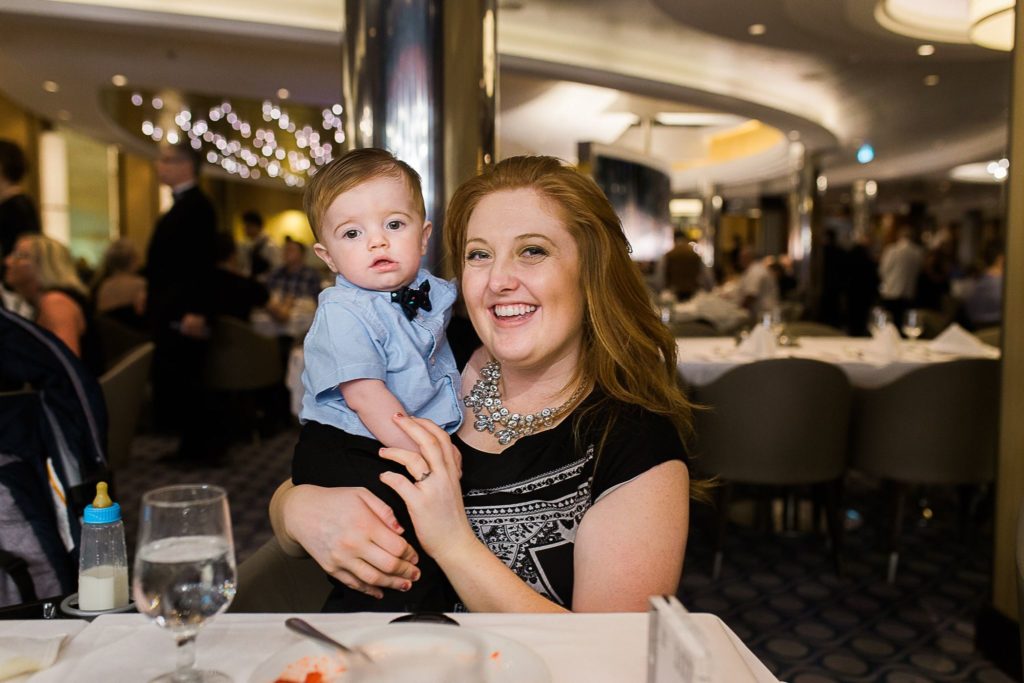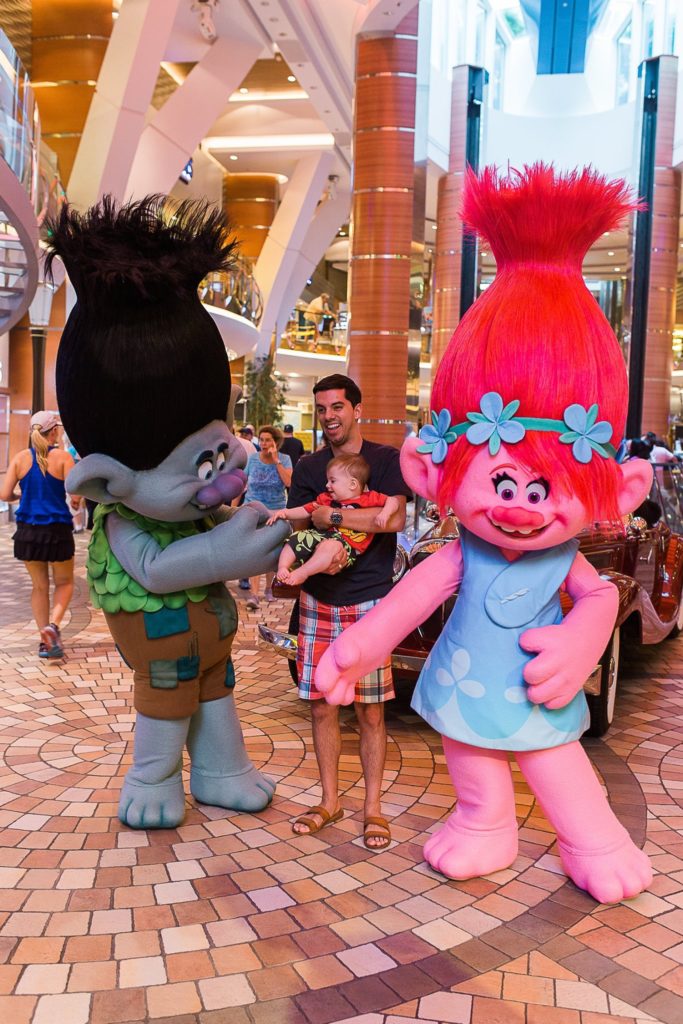 And, as always, if you'd like to book a session with me, click HERE.