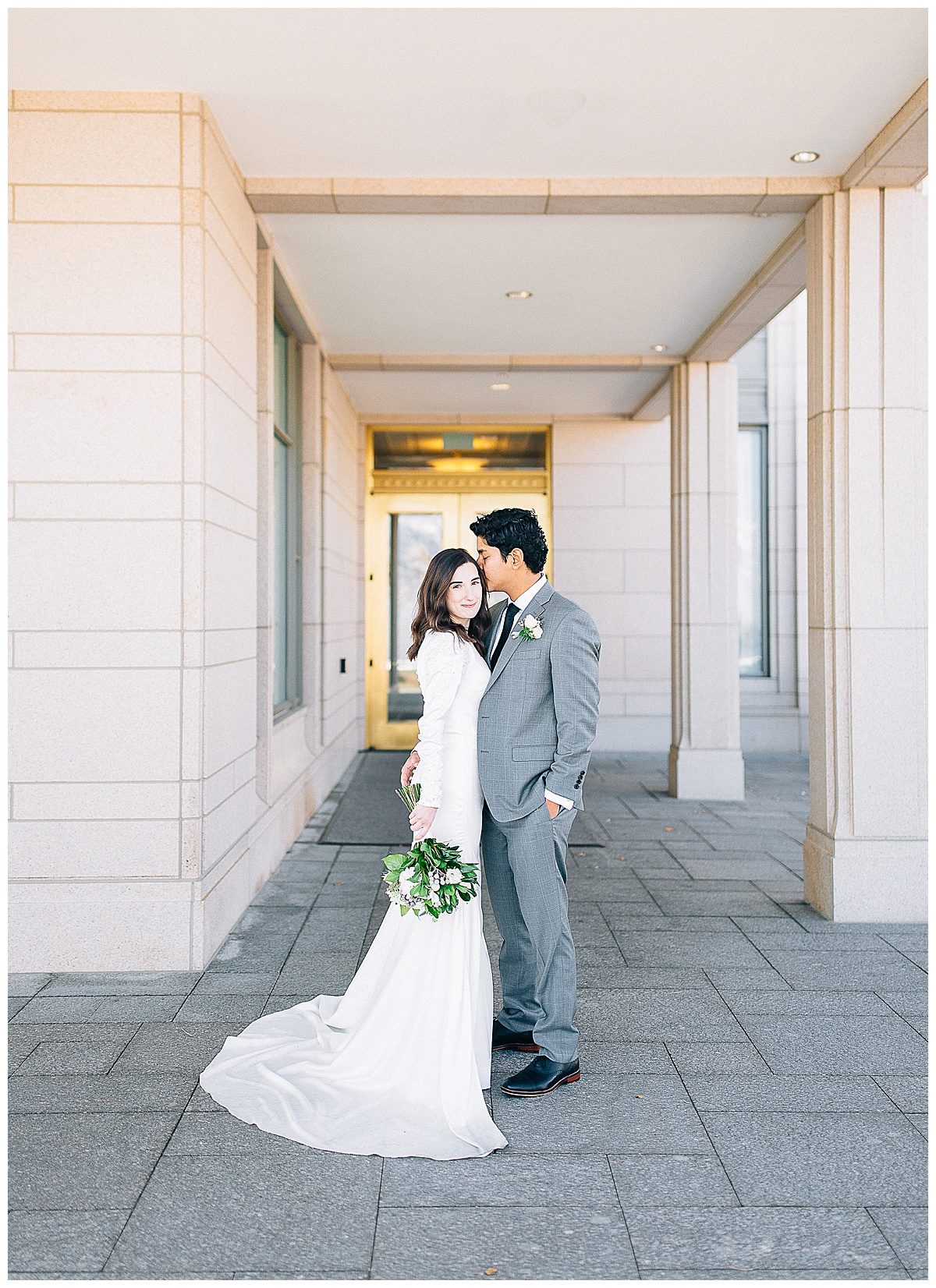 Oquirrh Mountain Temple Wedding | Utah Wedding Photographer
This Oquirrh Mountain Temple wedding was absolutely stunning. Corbin and Jorge were just the sweetest couple surrounded by so much love and support. I loved meeting their sweet friends and family and getting to know them even more through the people that love them.
Oquirrh Mountain Temple Wedding
Jorge and Corbin were married at the Oquirrh Mountain Temple on a beautiful and sunny January day. I fully anticipated a freezing cold day, but it was honestly so nice and the light was beautiful!
Corbin wore a fitted and elegant dress with lace detail on the sleeves. Jorge wore a classic gray suit with a black tie. They looked so classic together!
Emerald Green Ring
Corbin's ring was emerald green, so the groomsmen wore emerald green ties. They were a perfect color pop in the bleak January backdrop.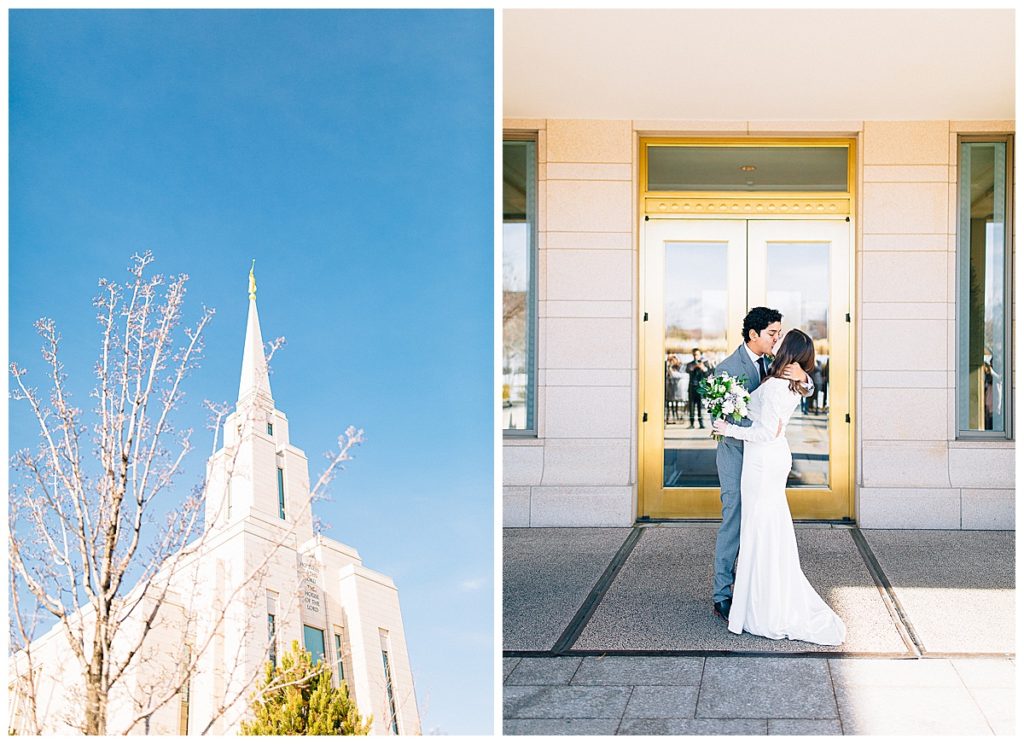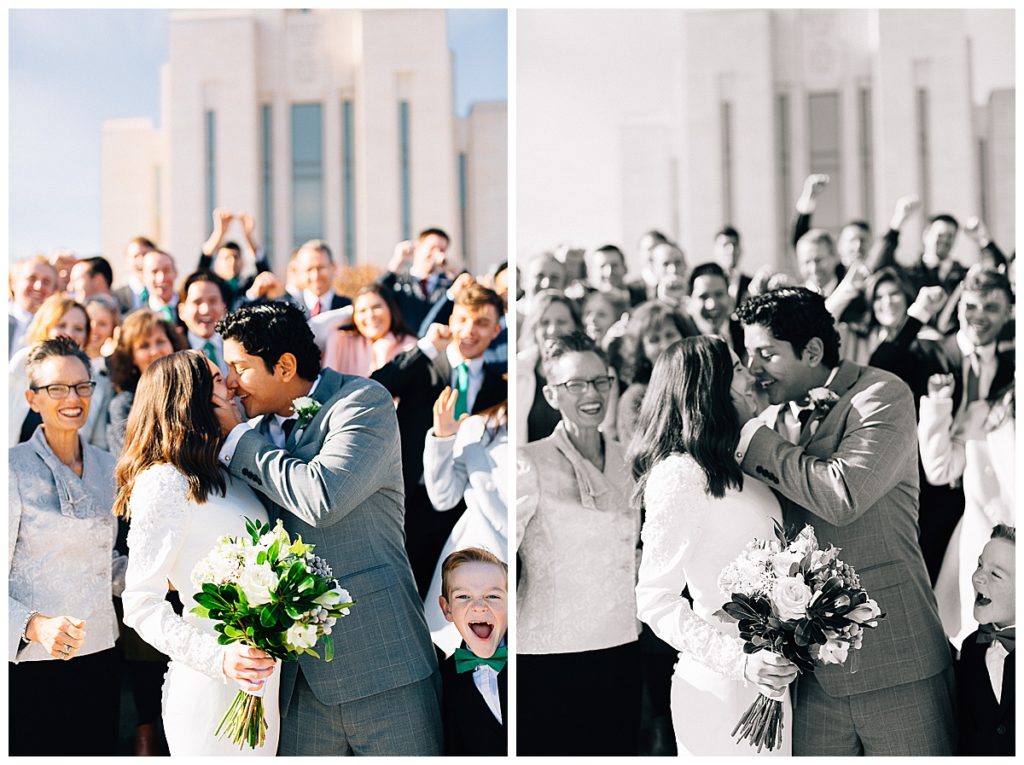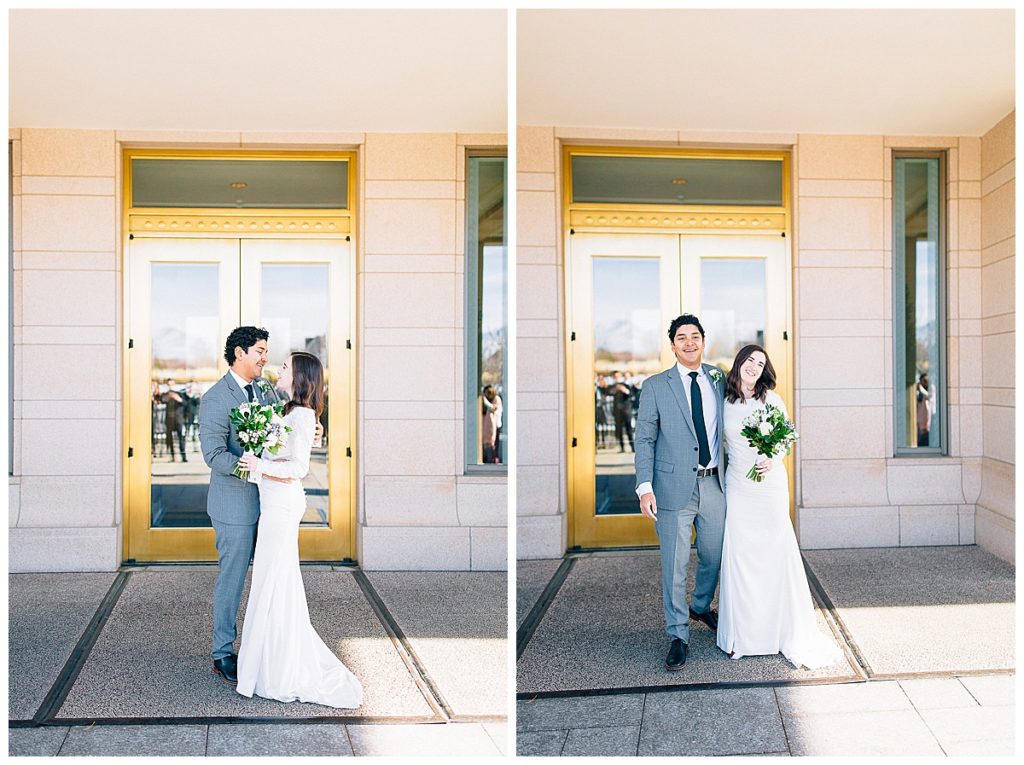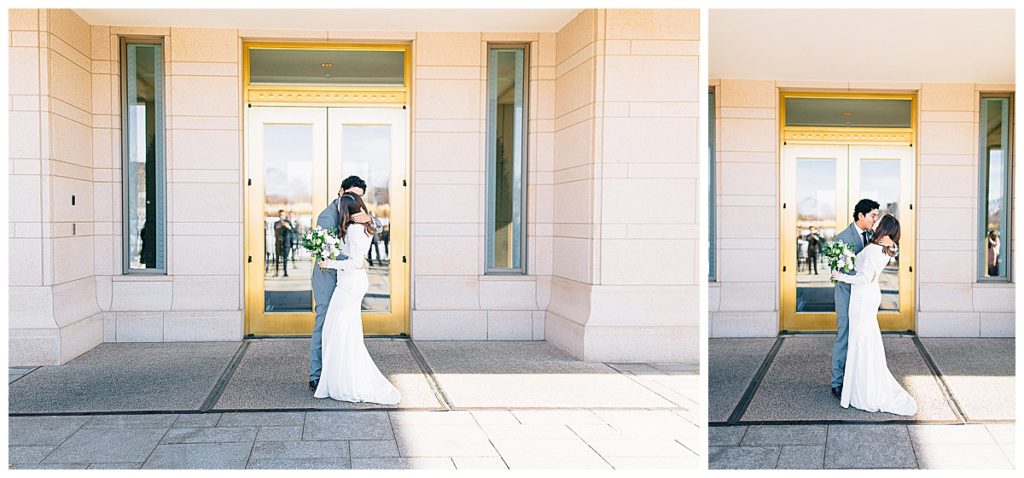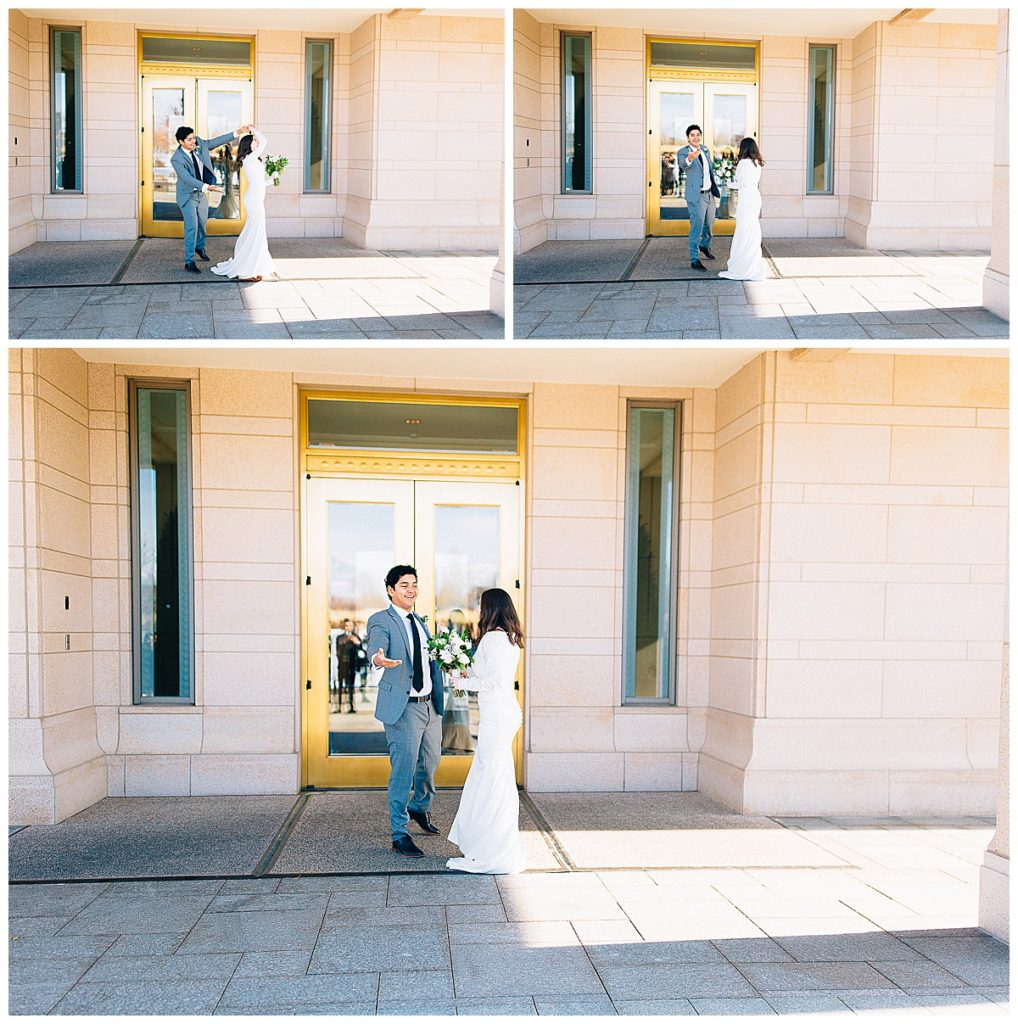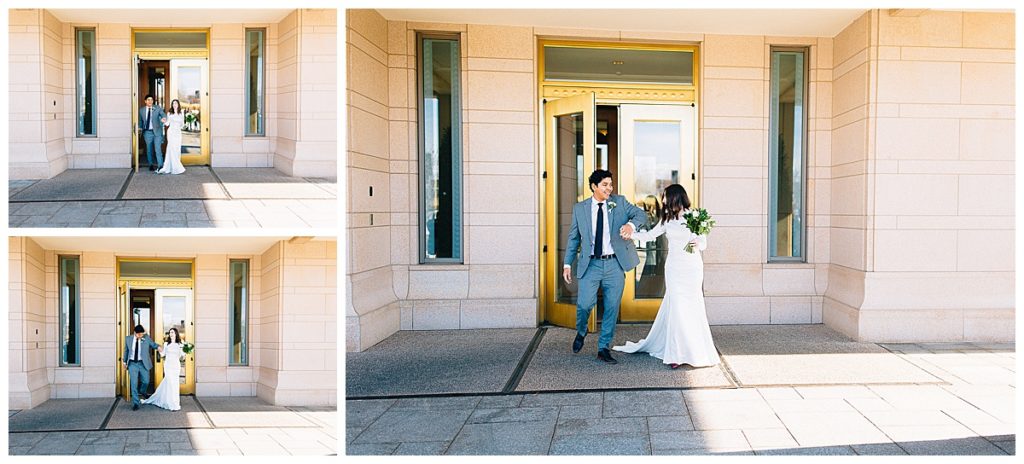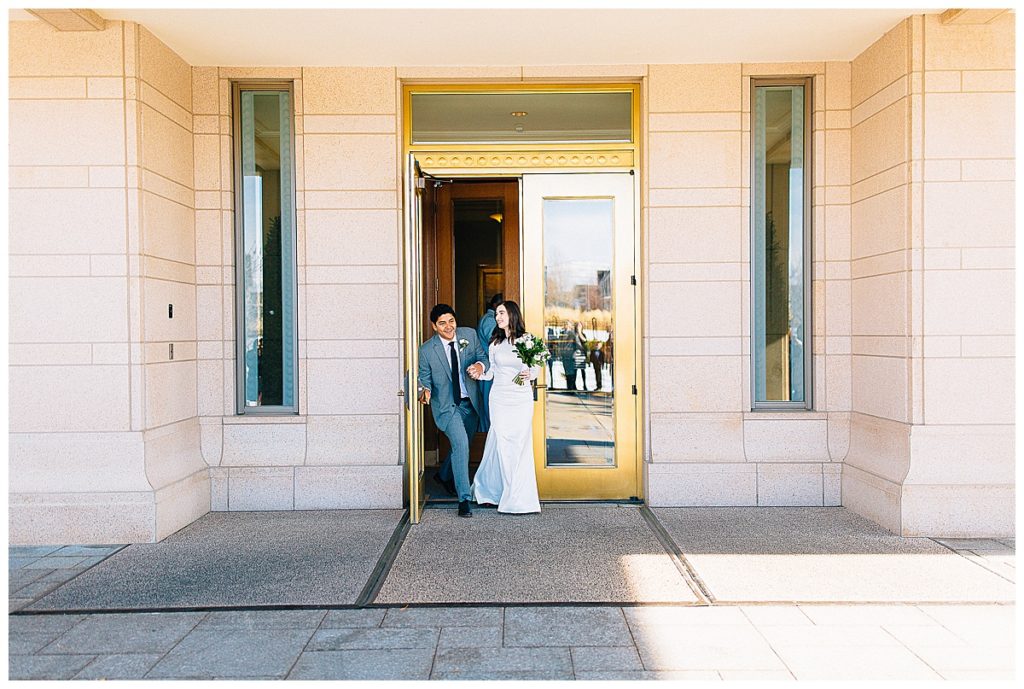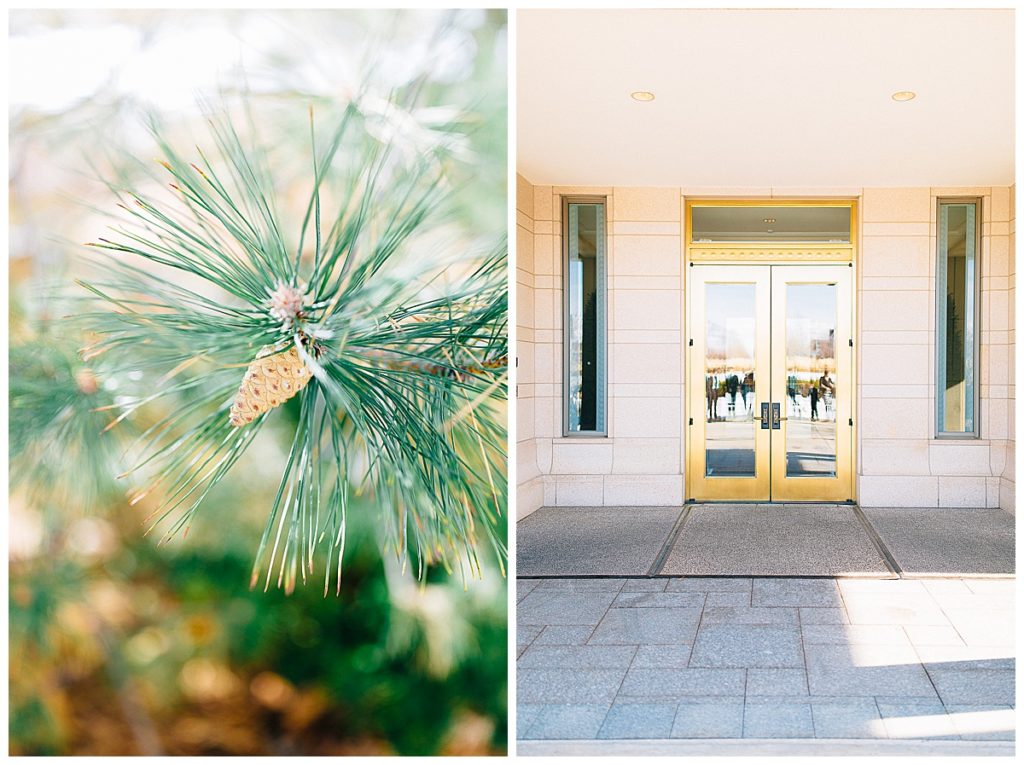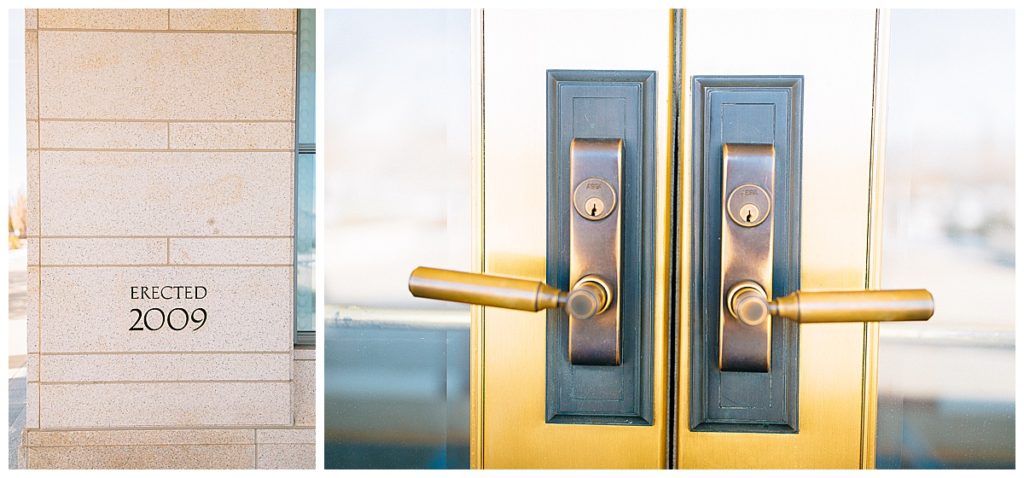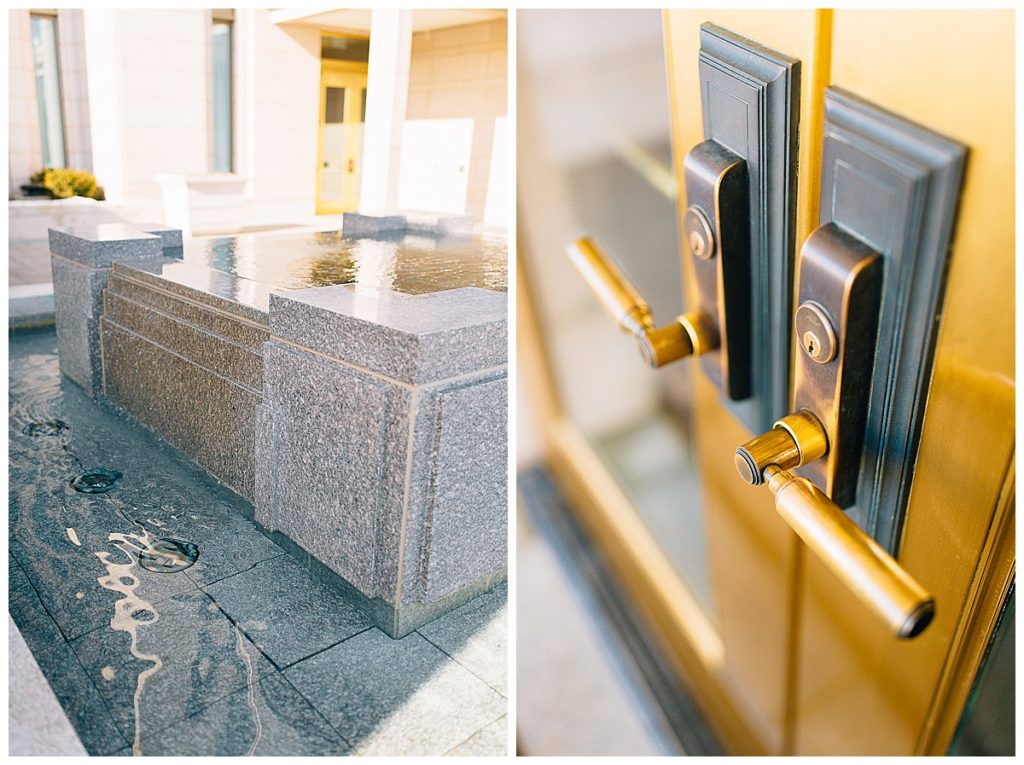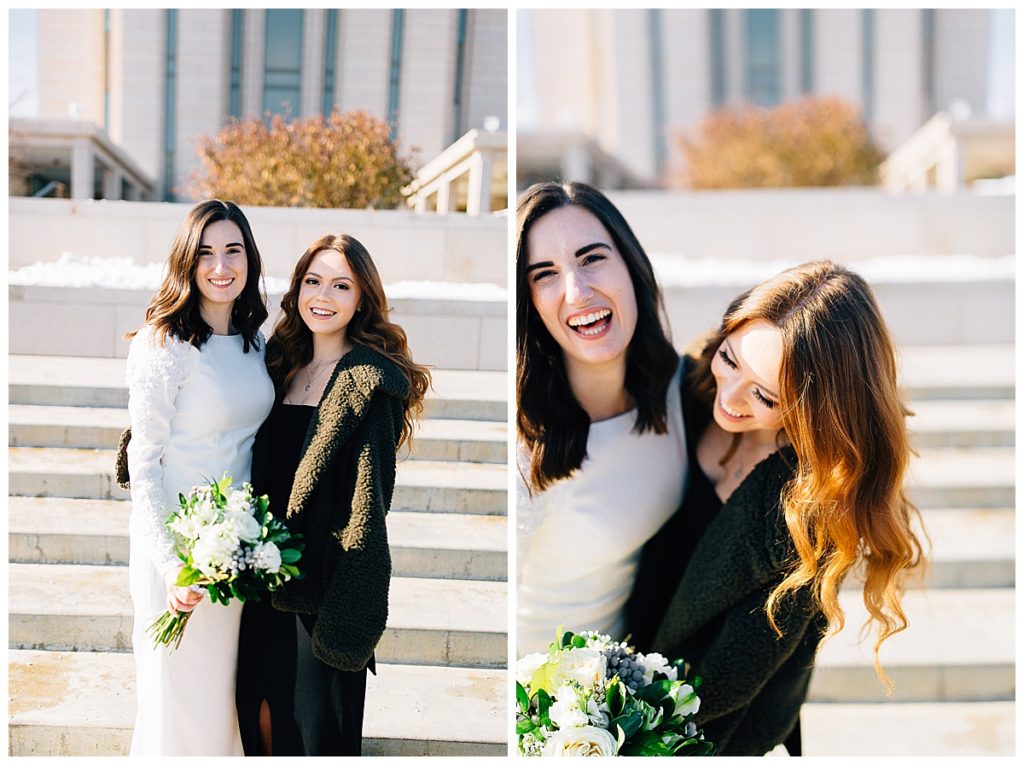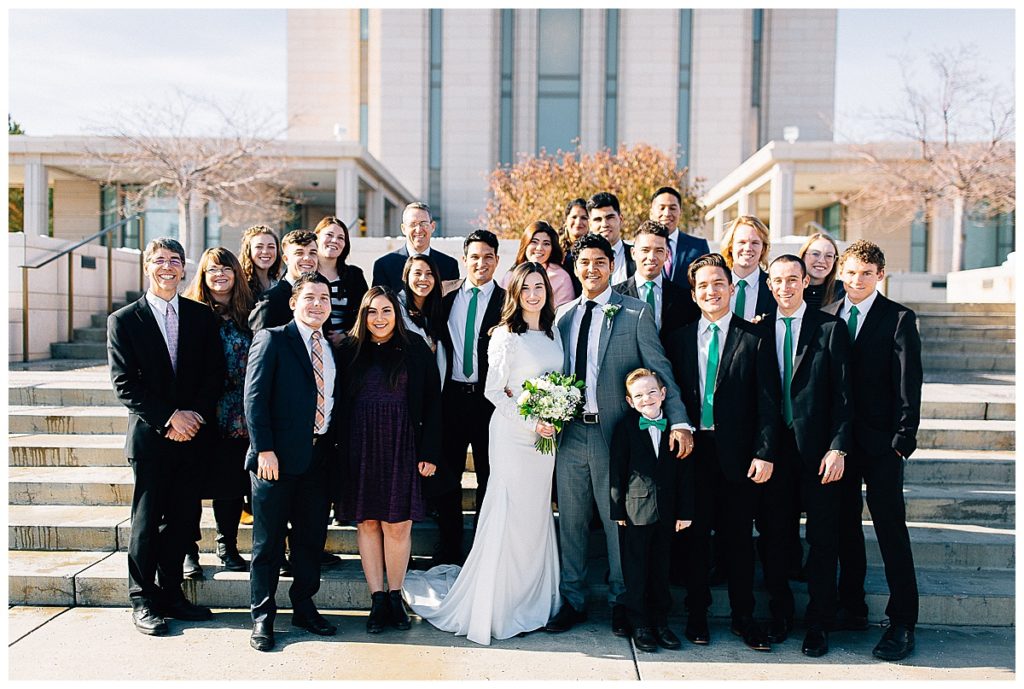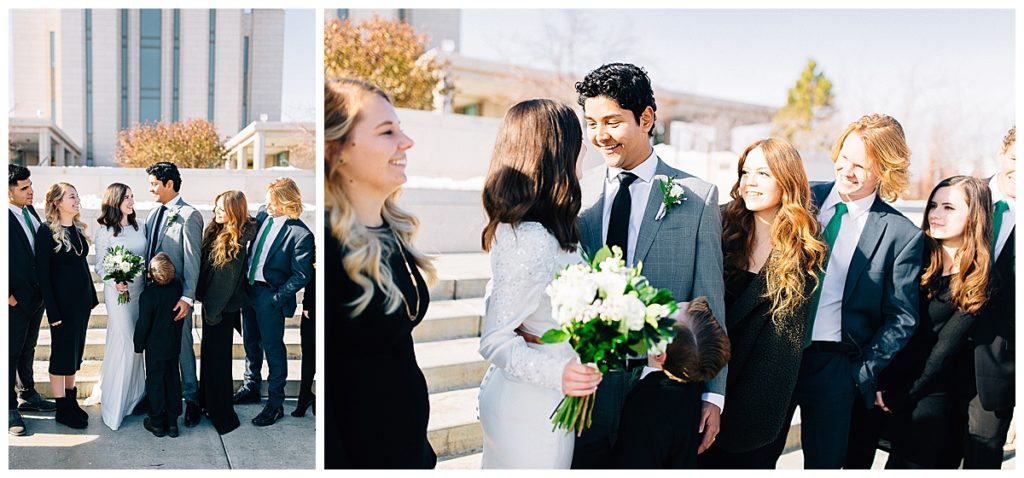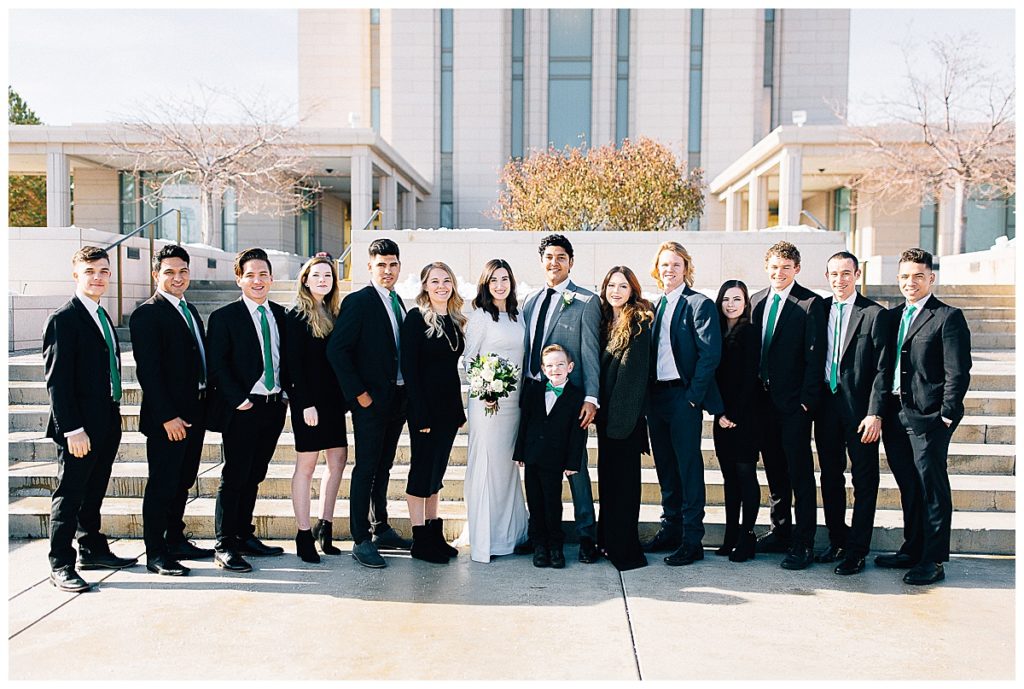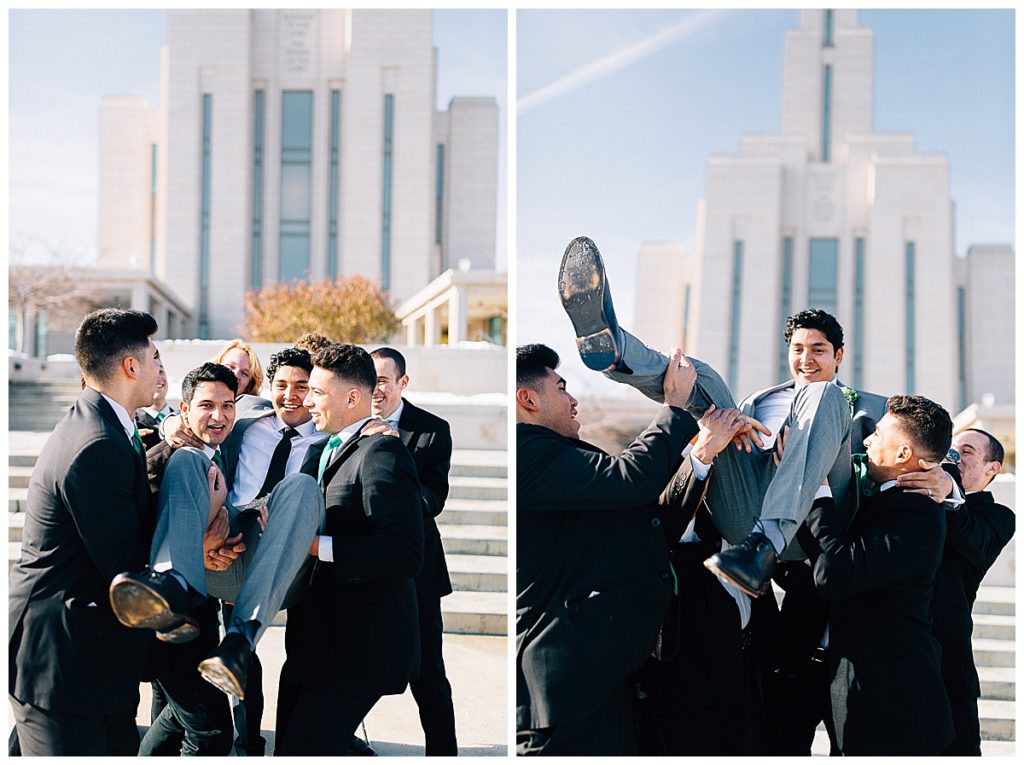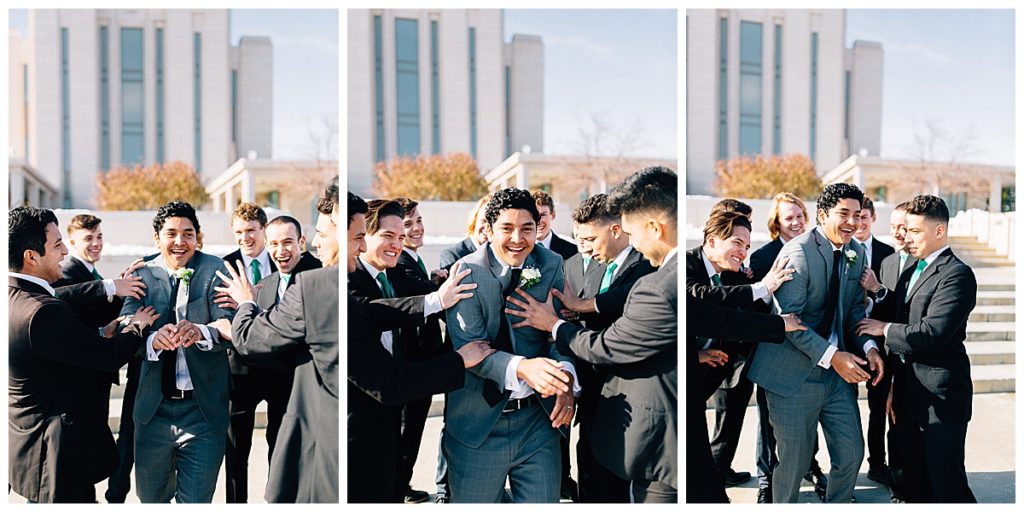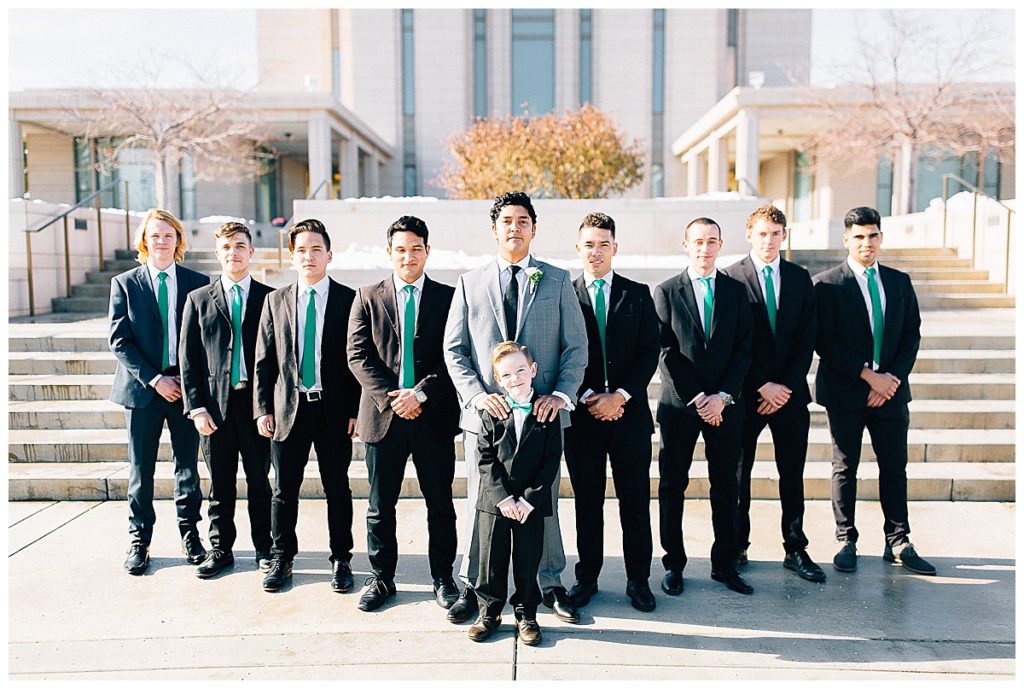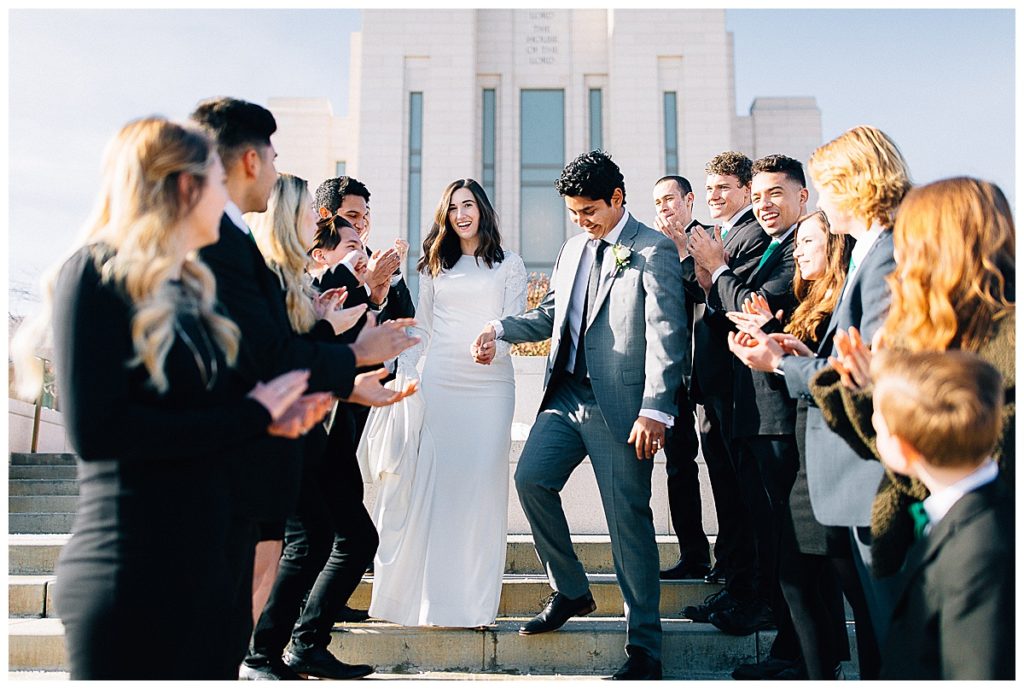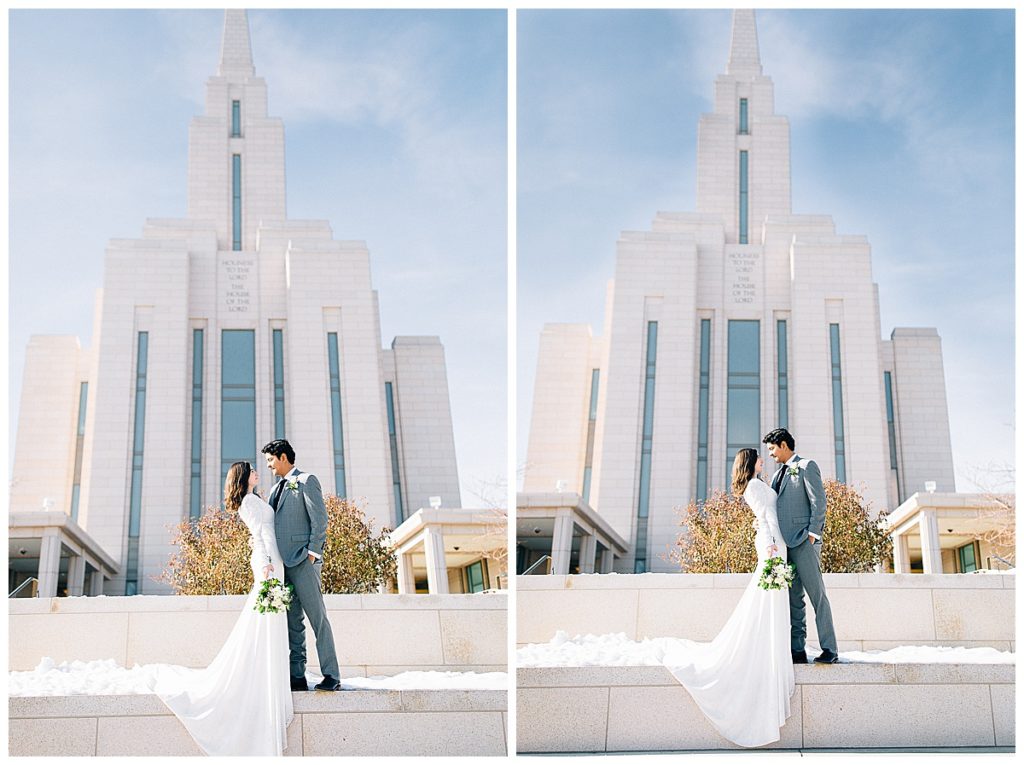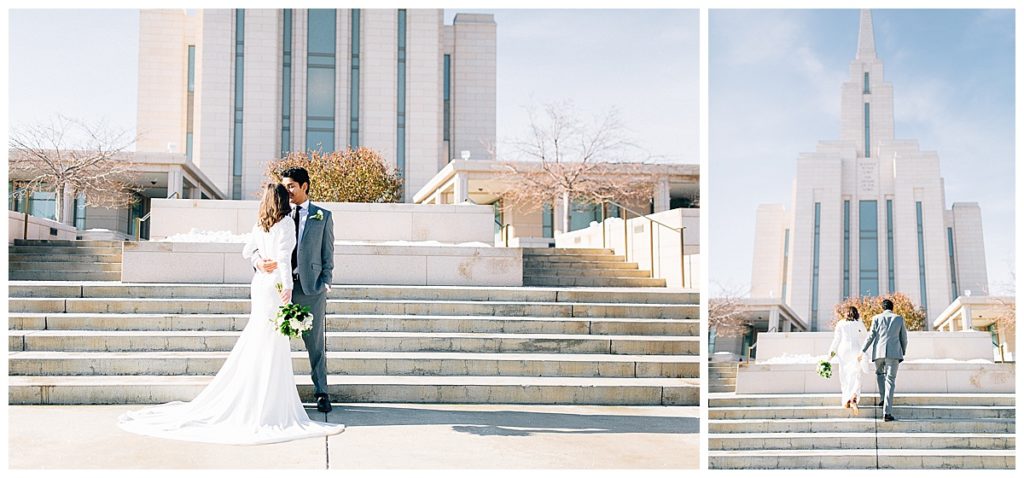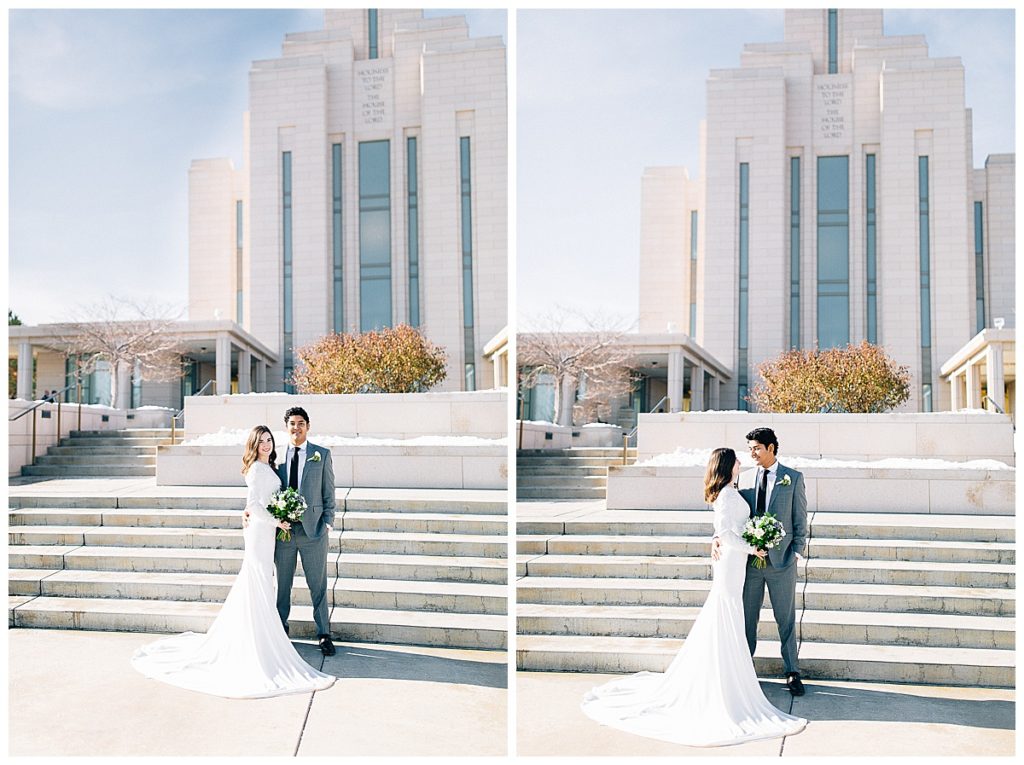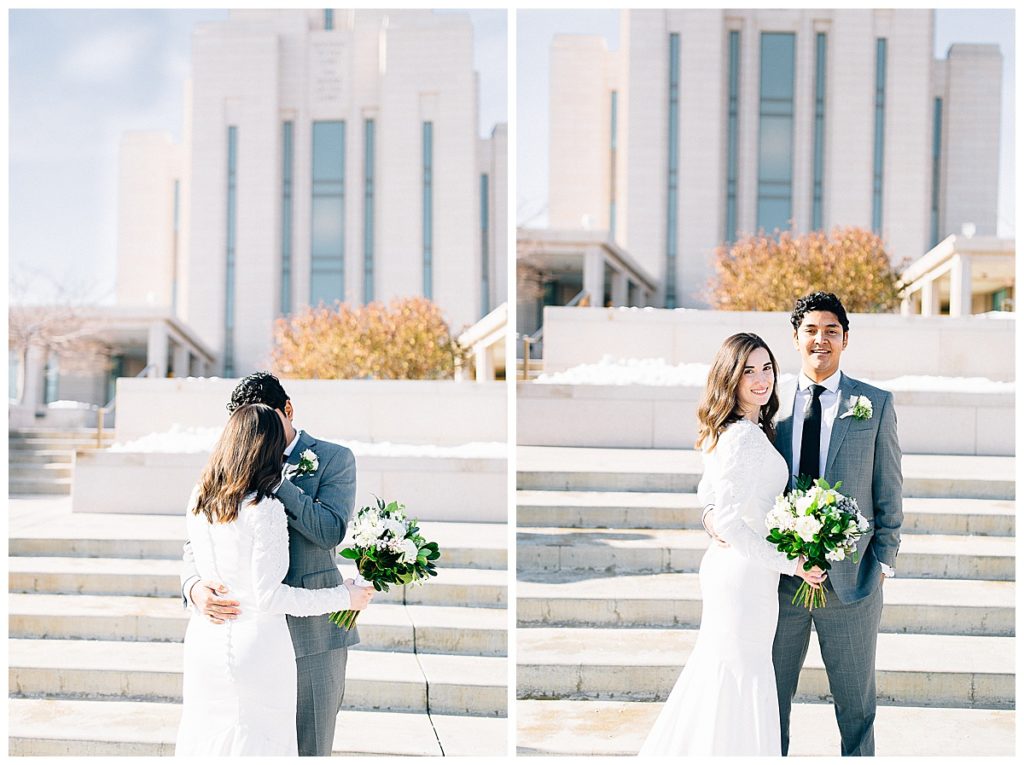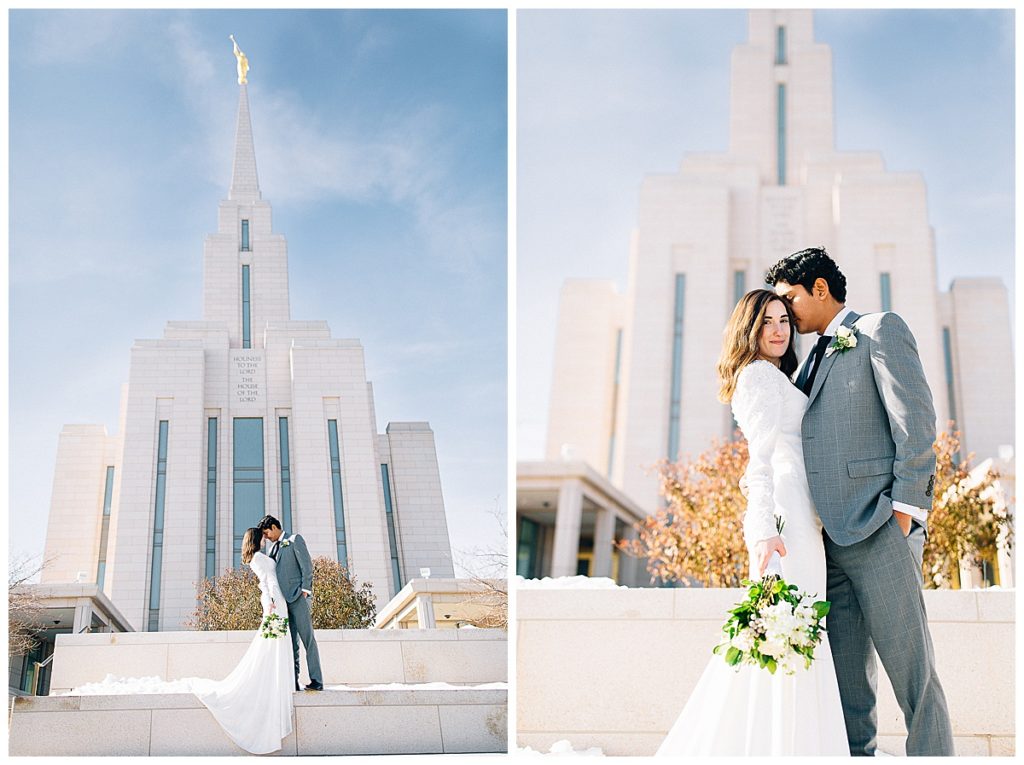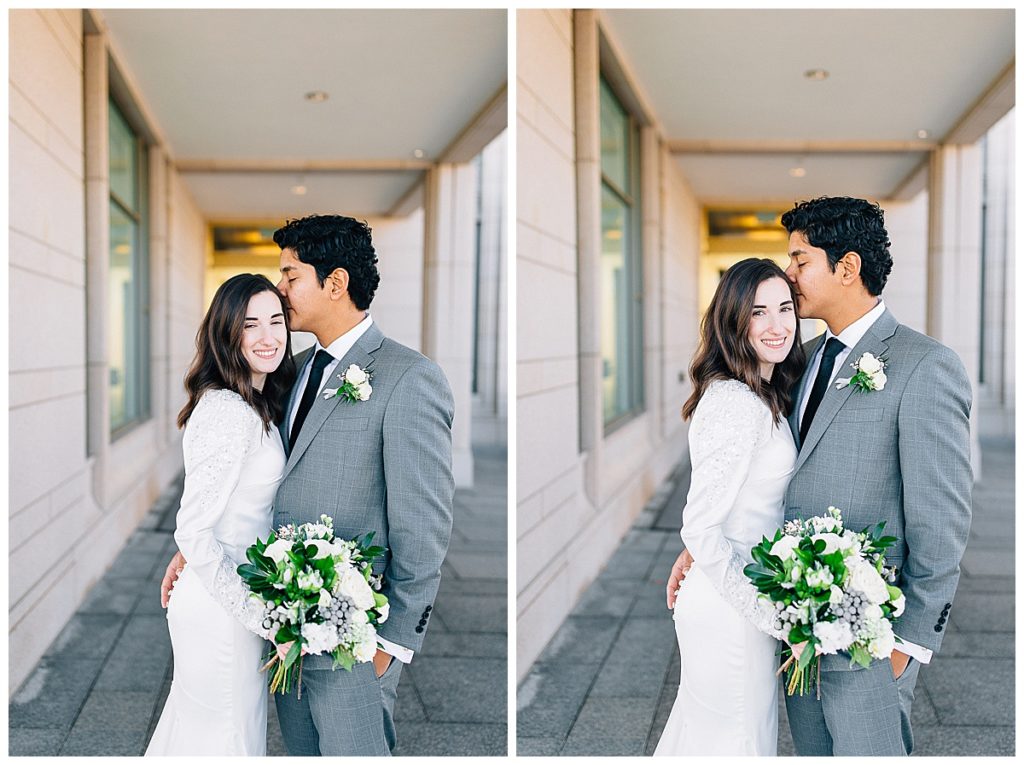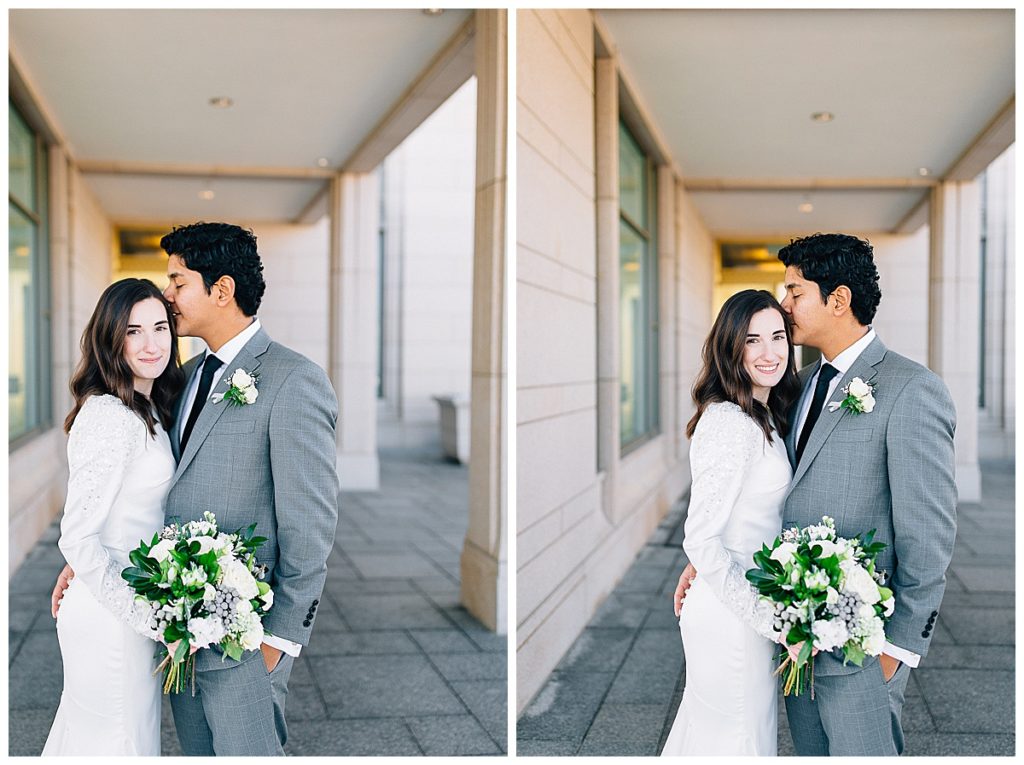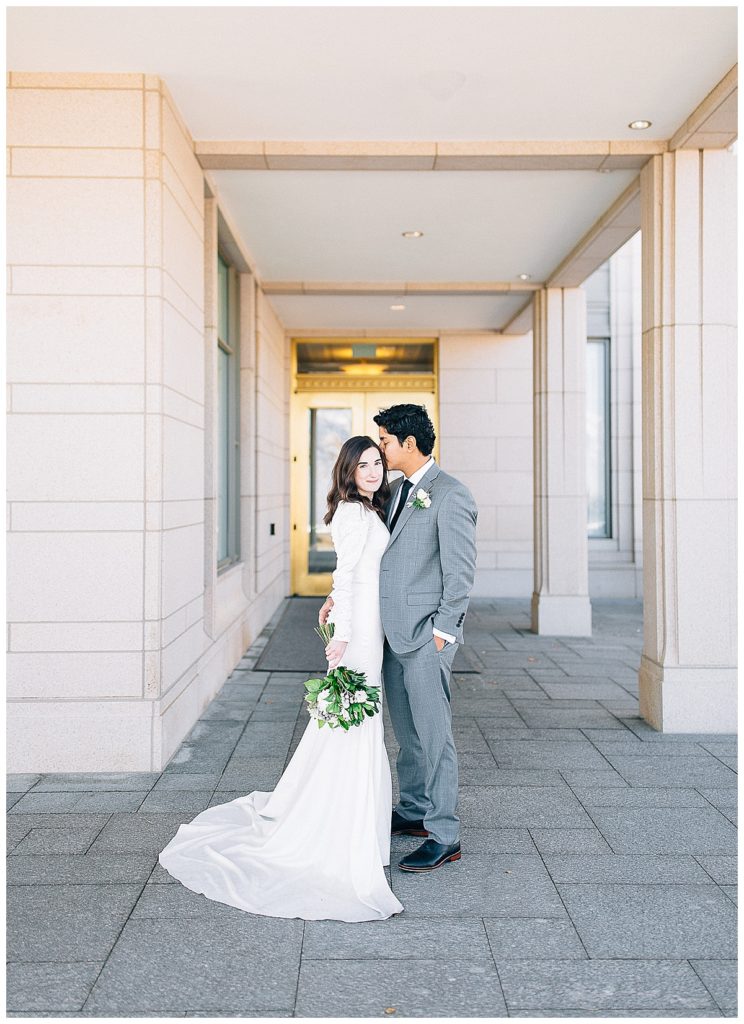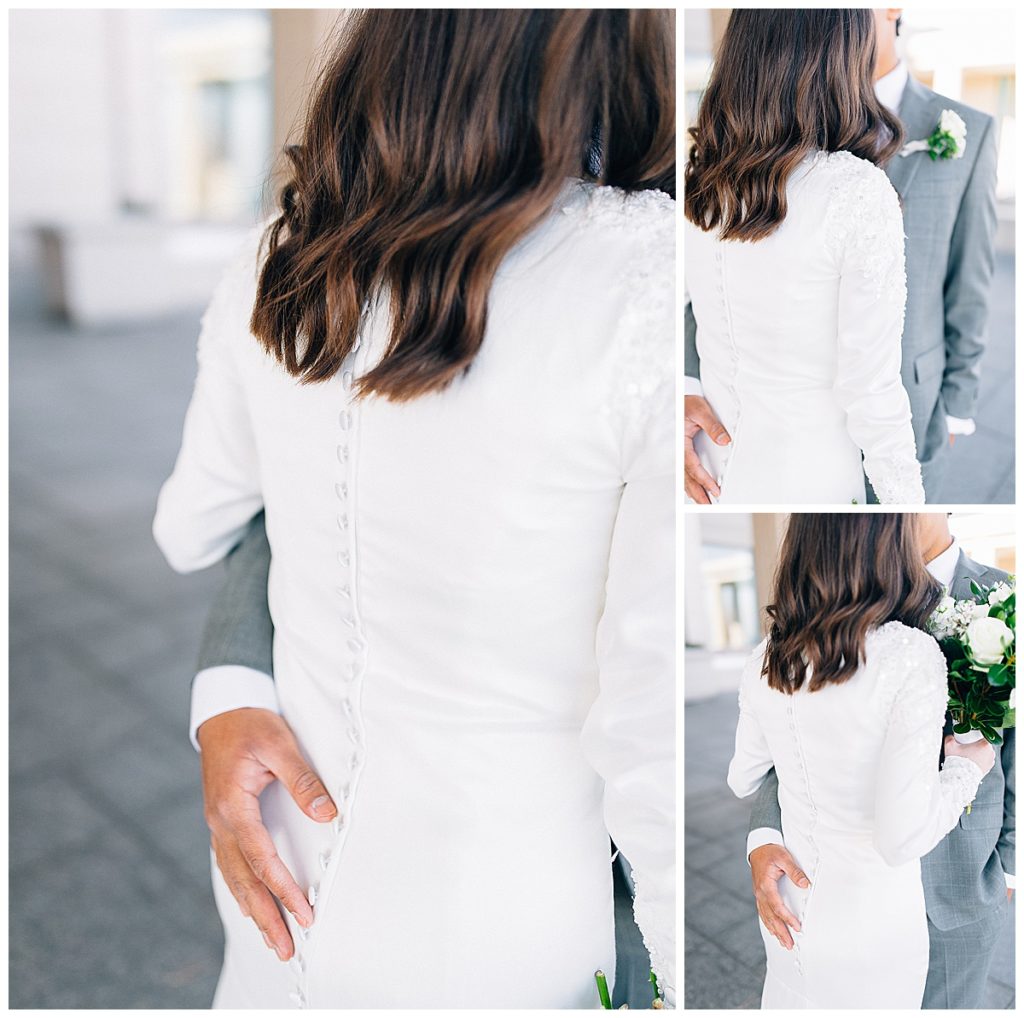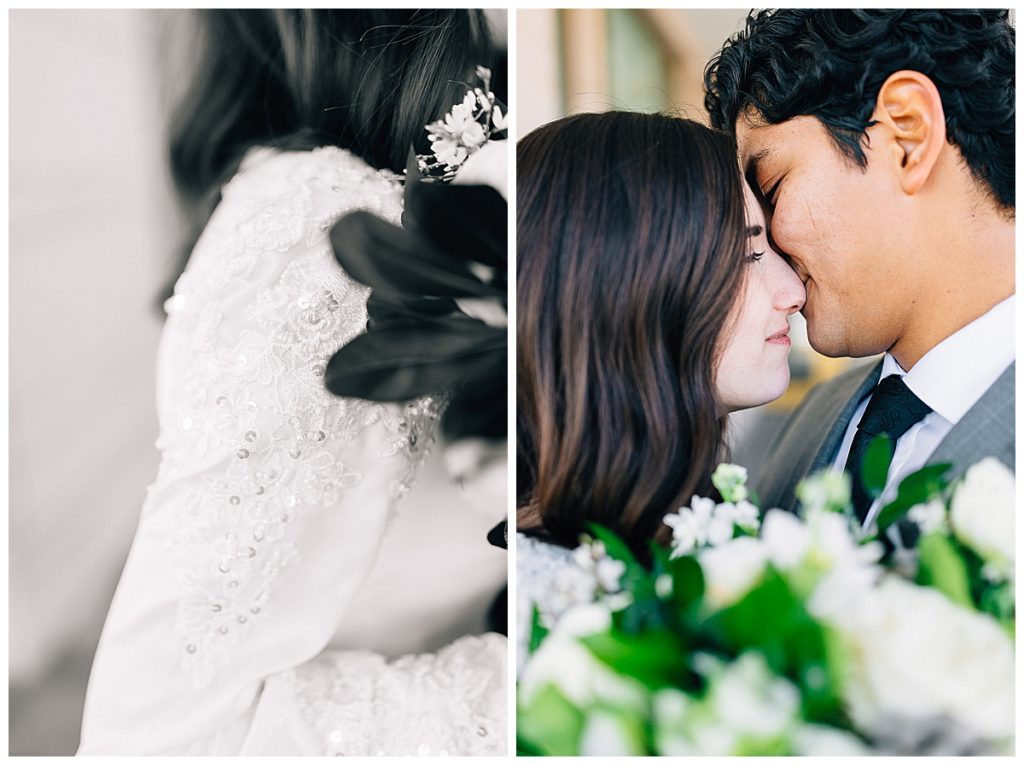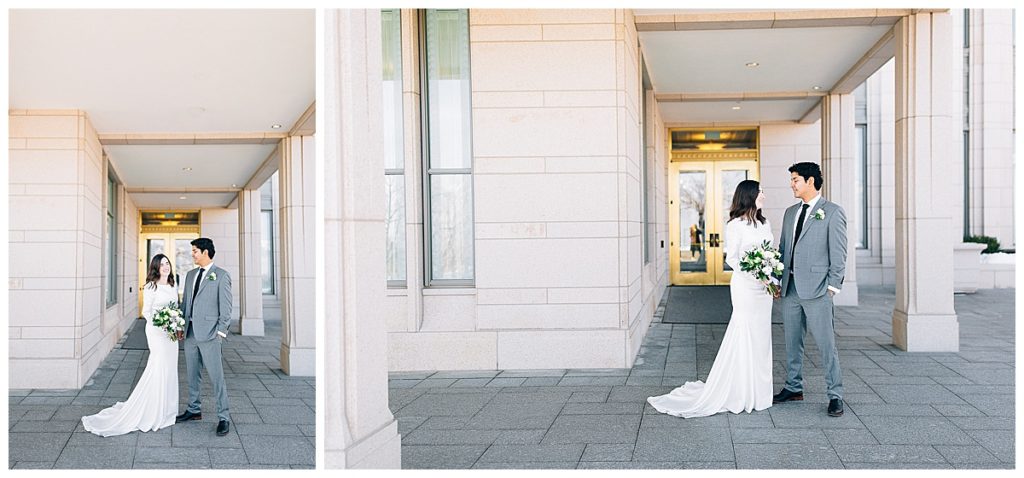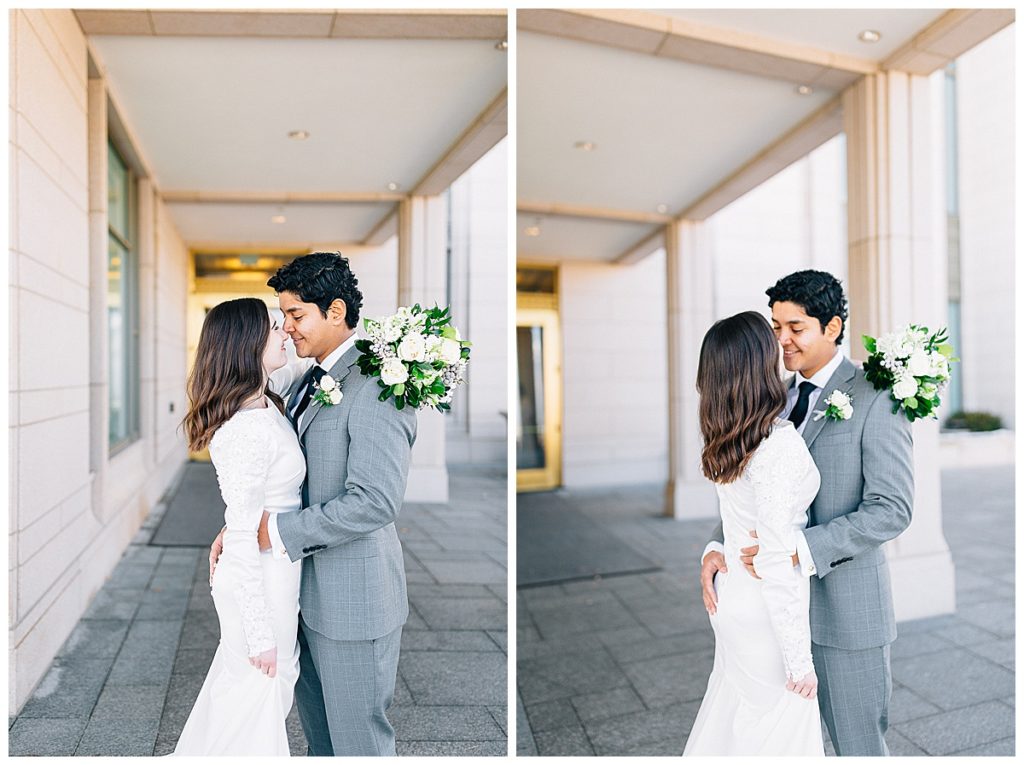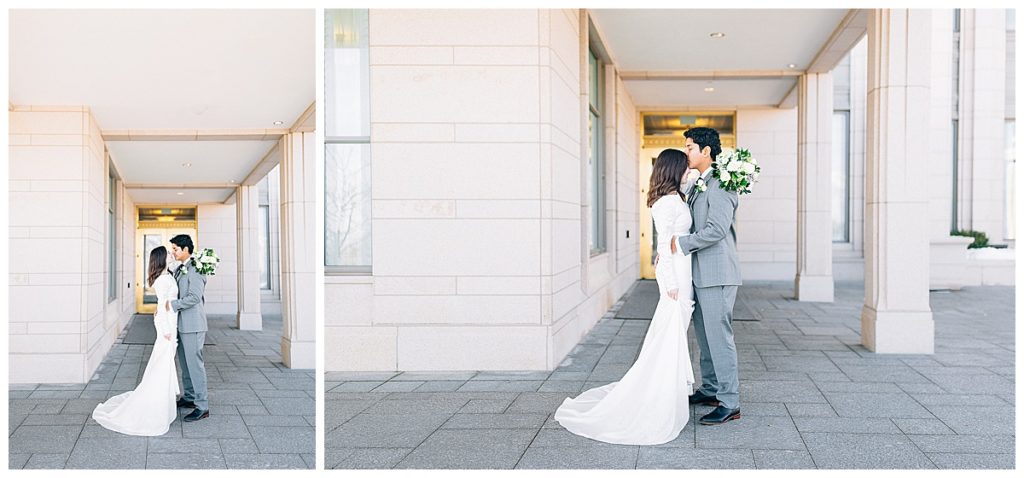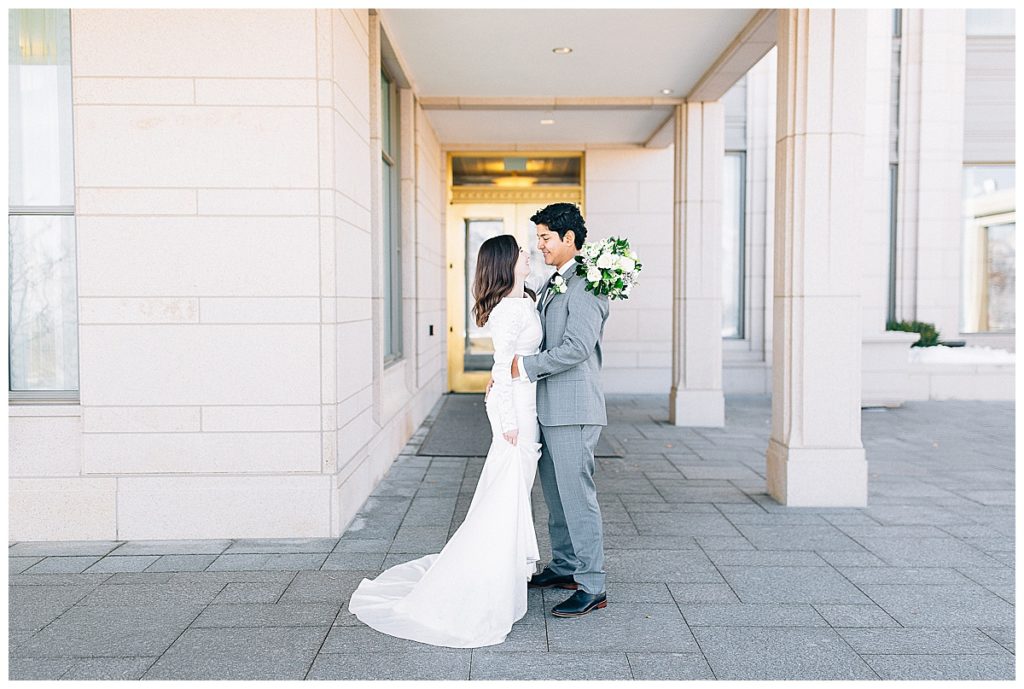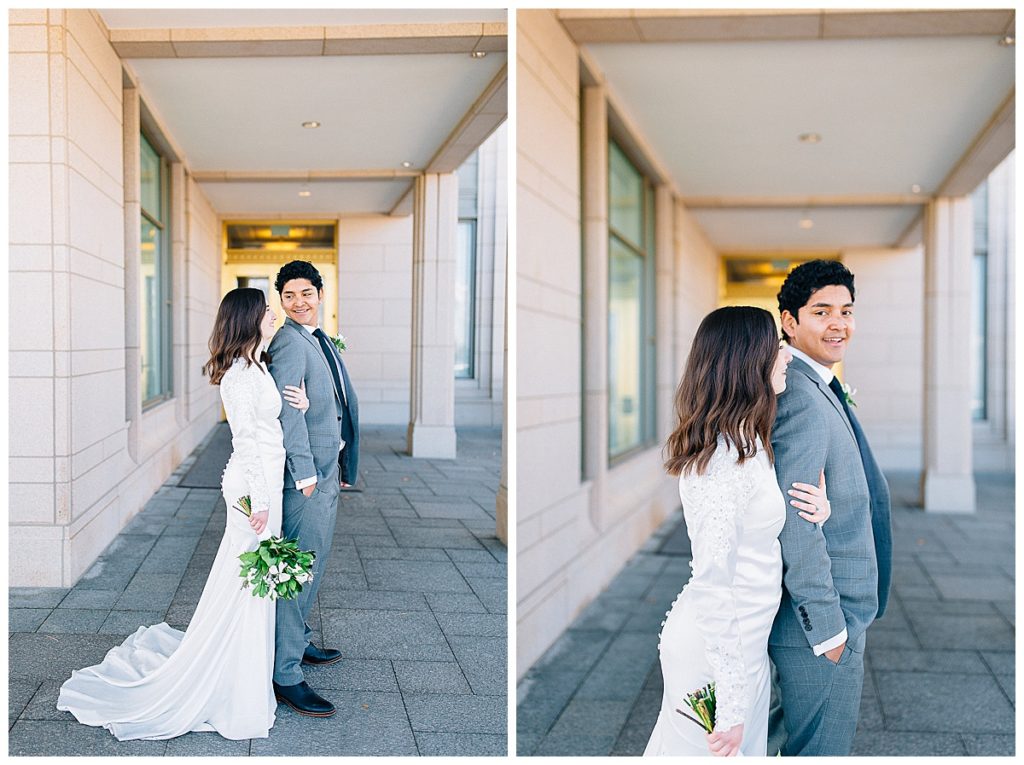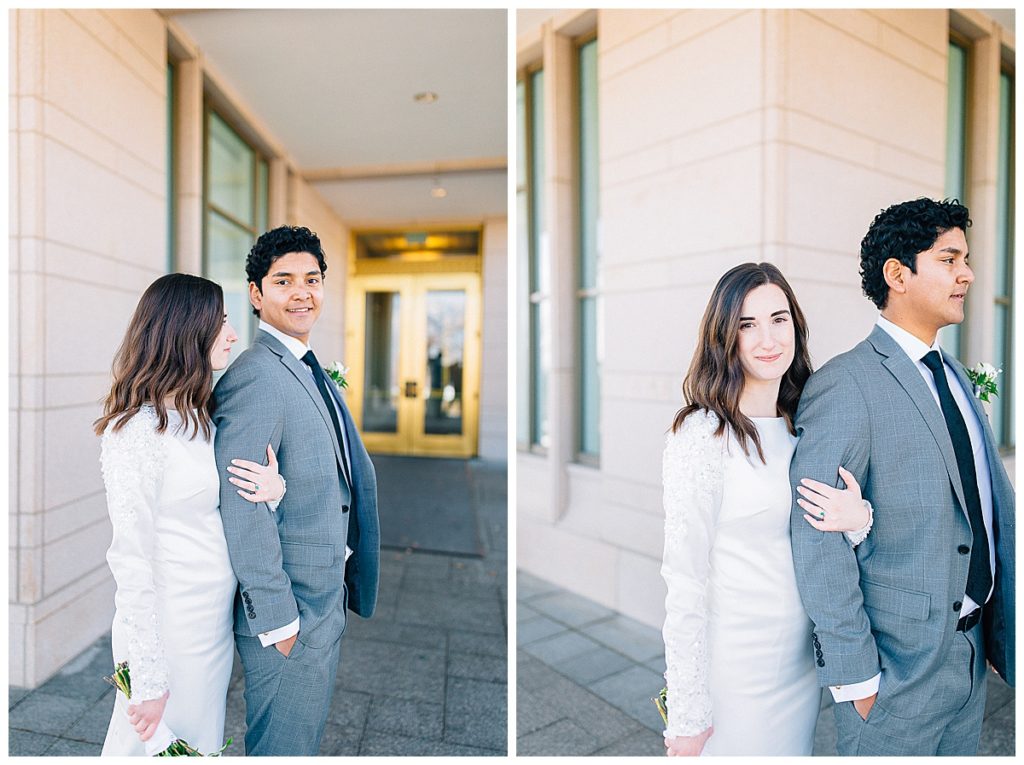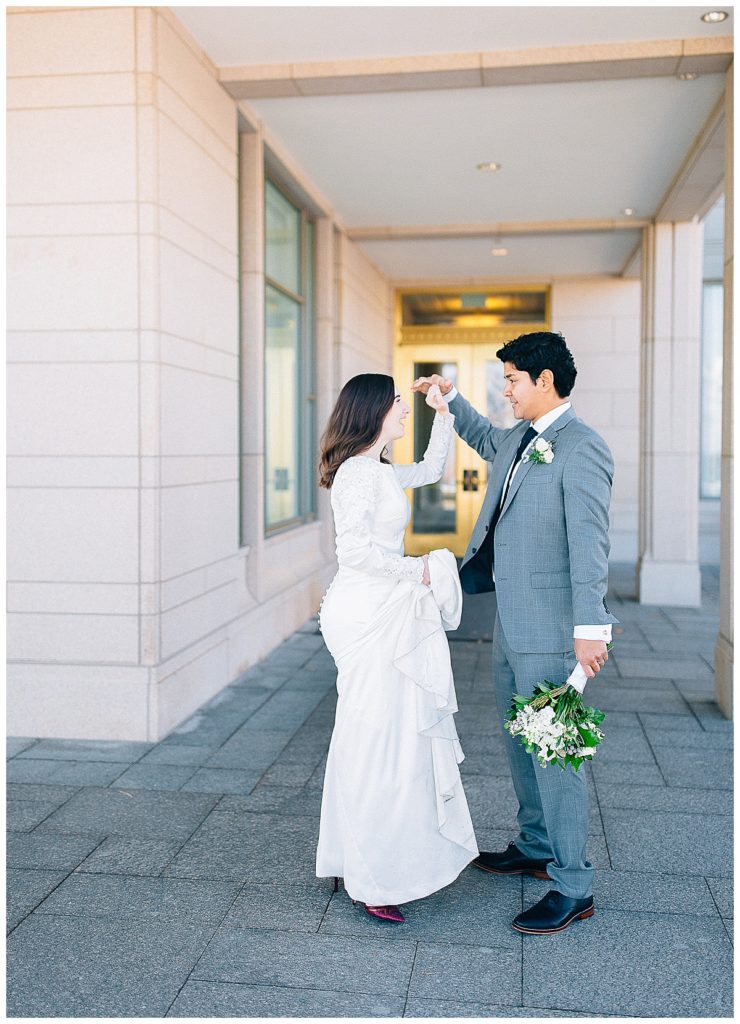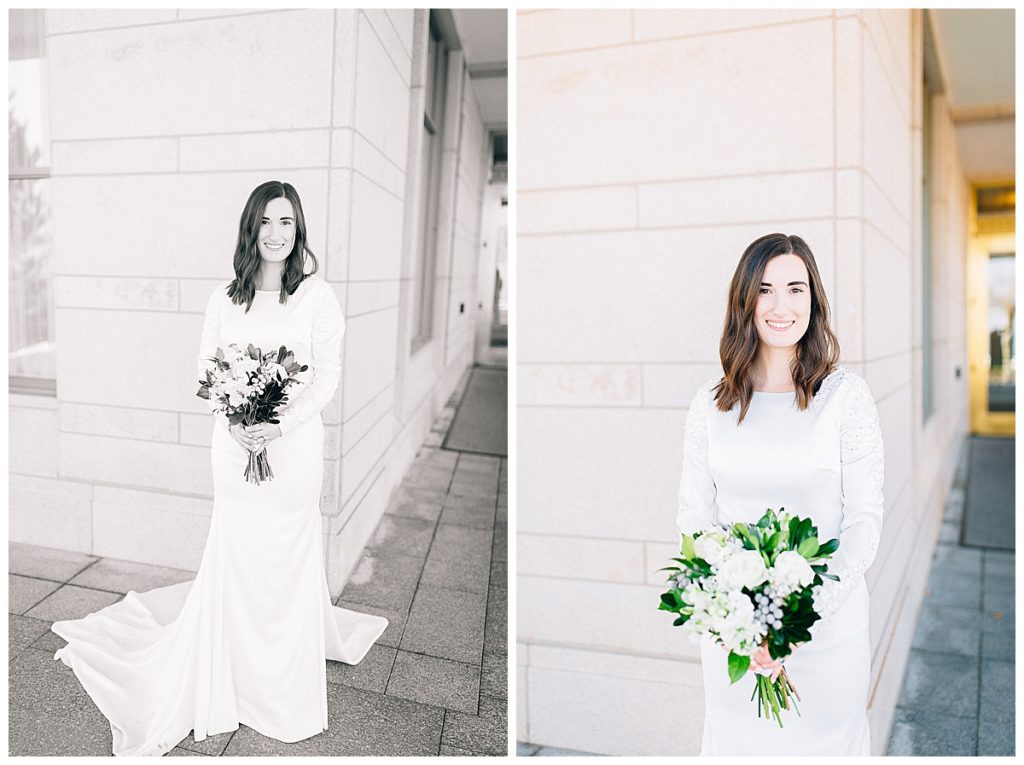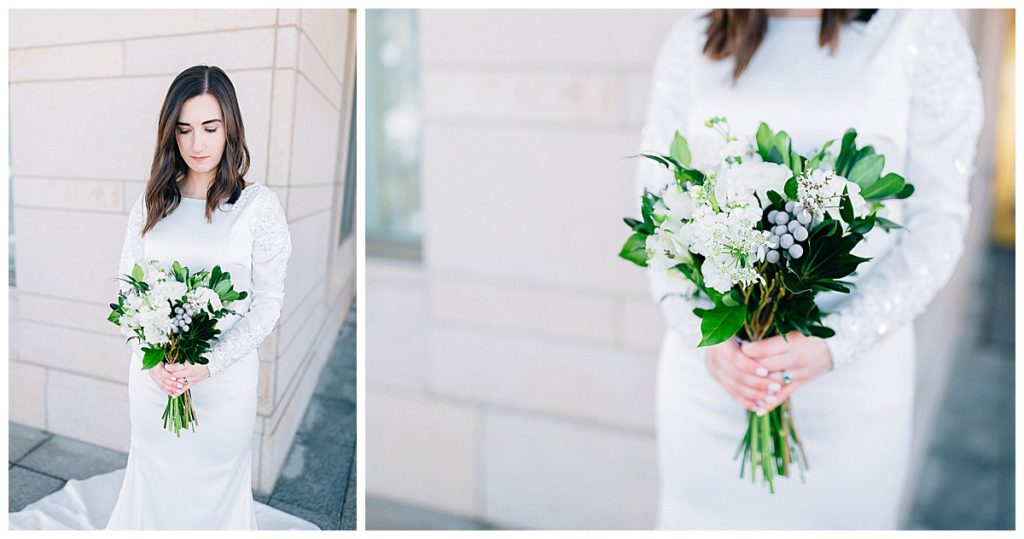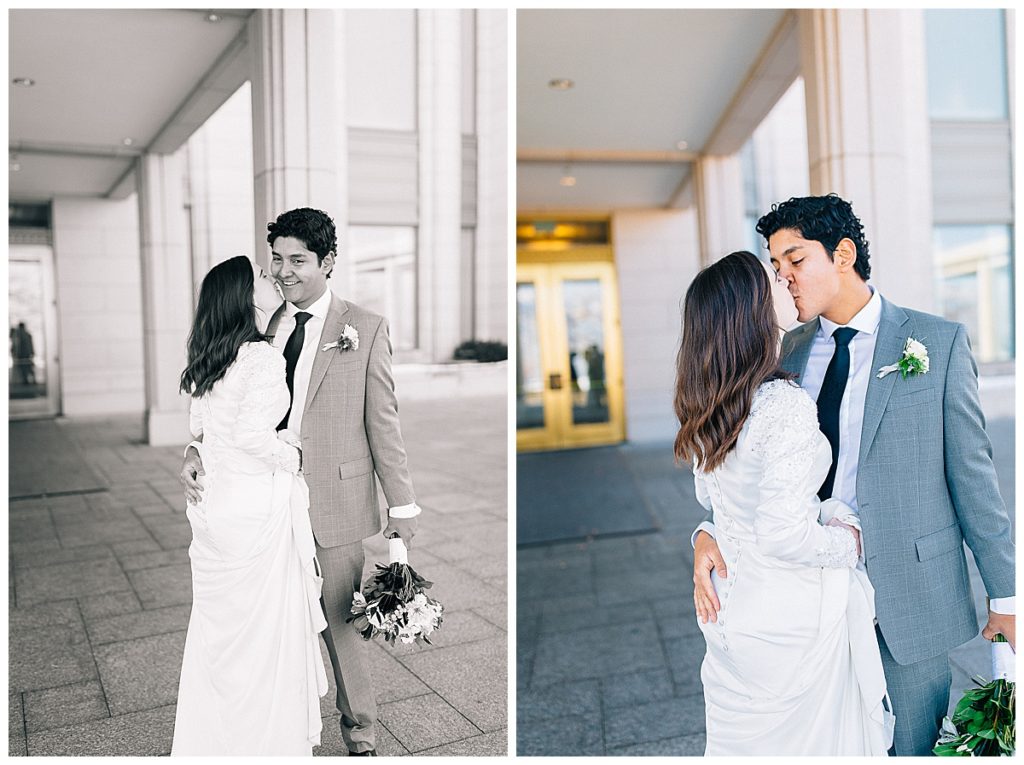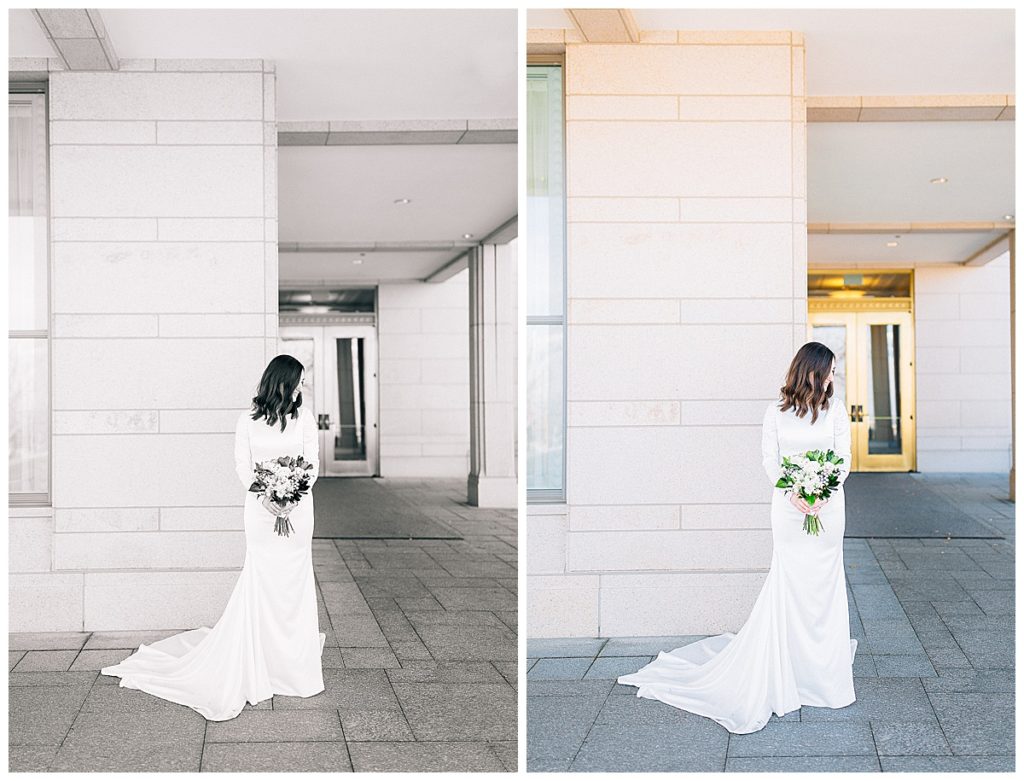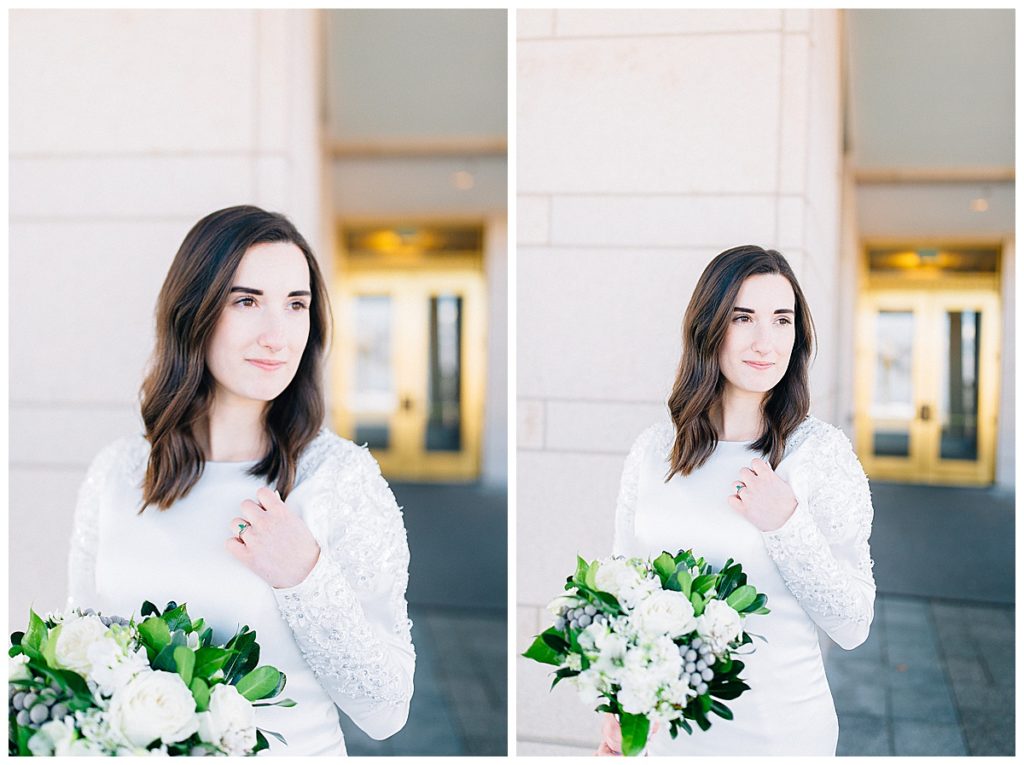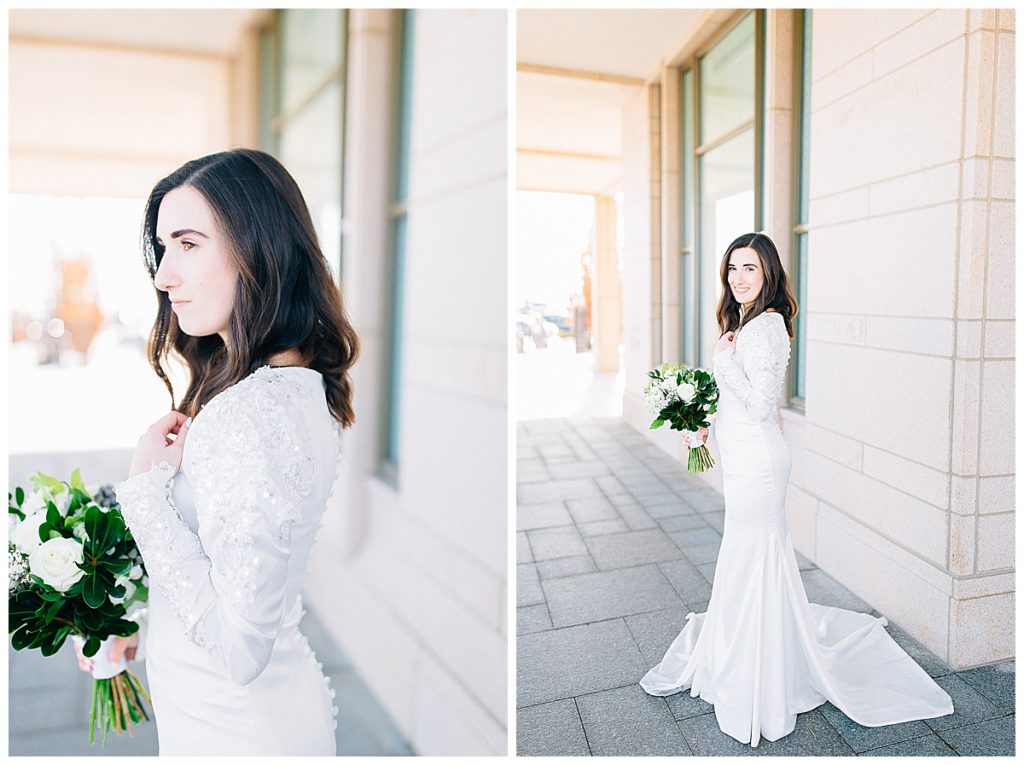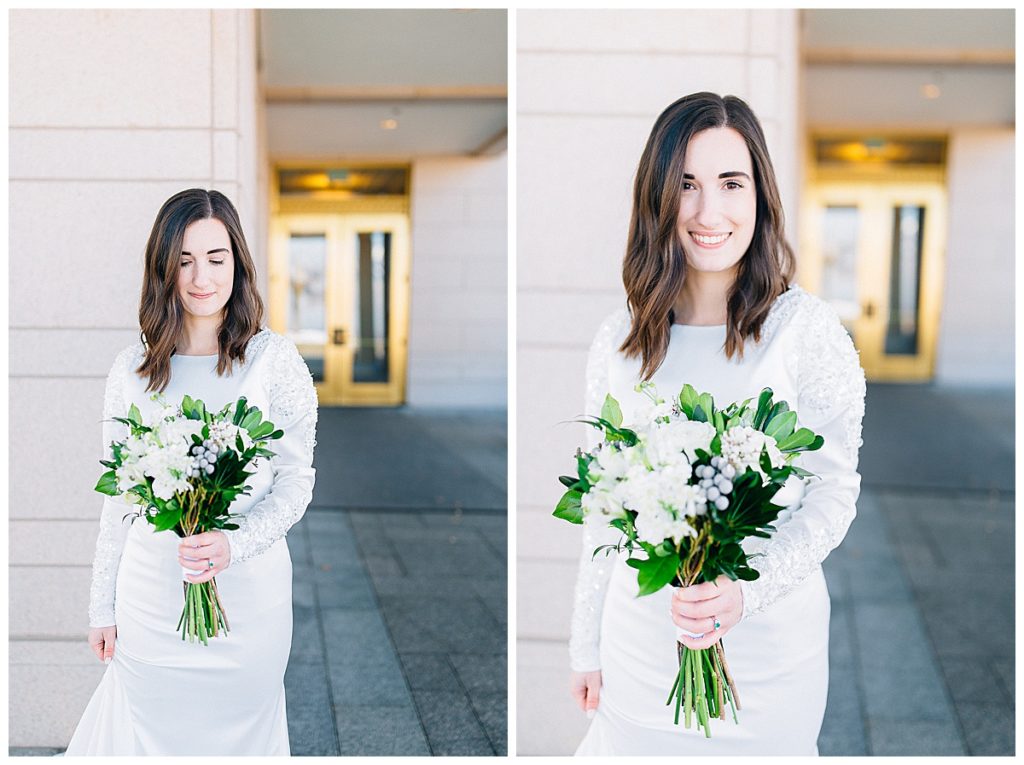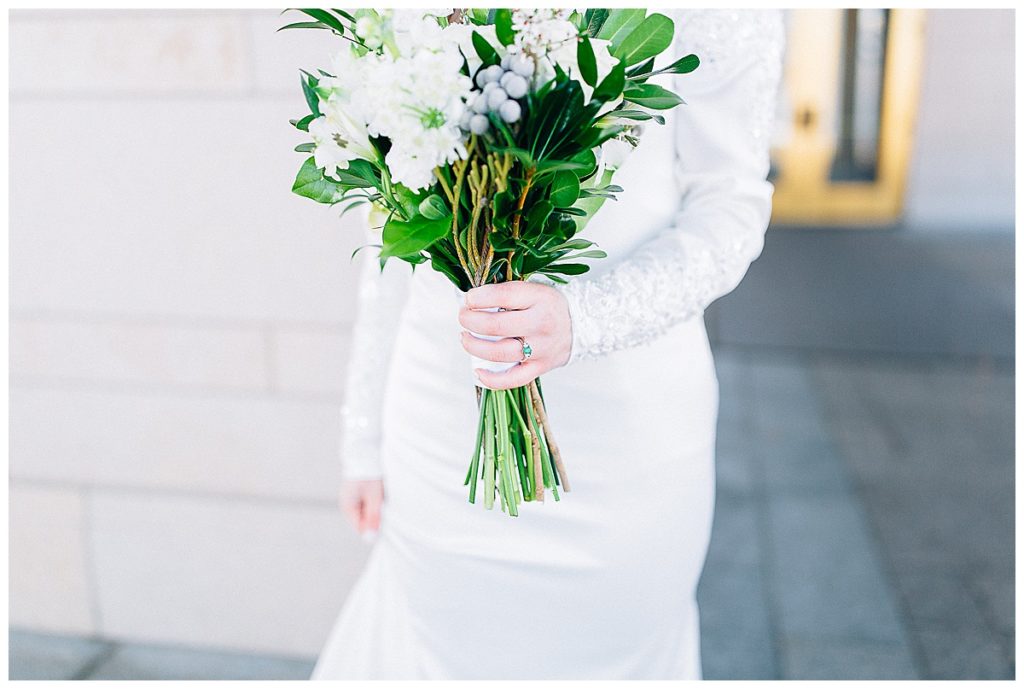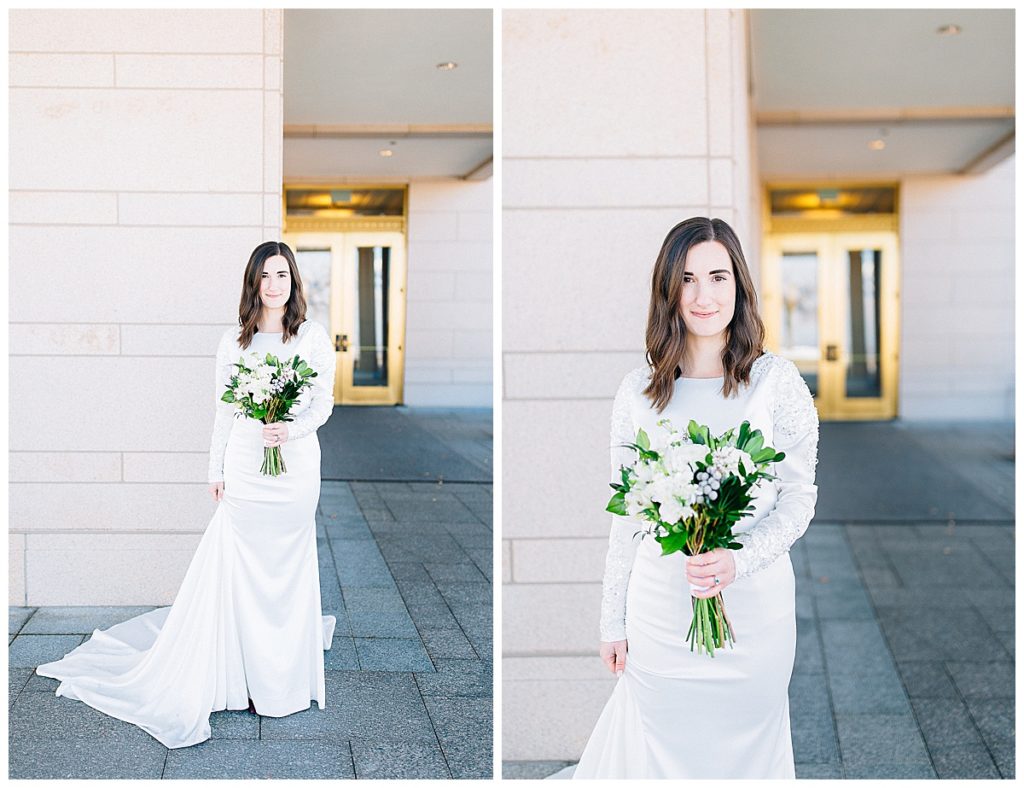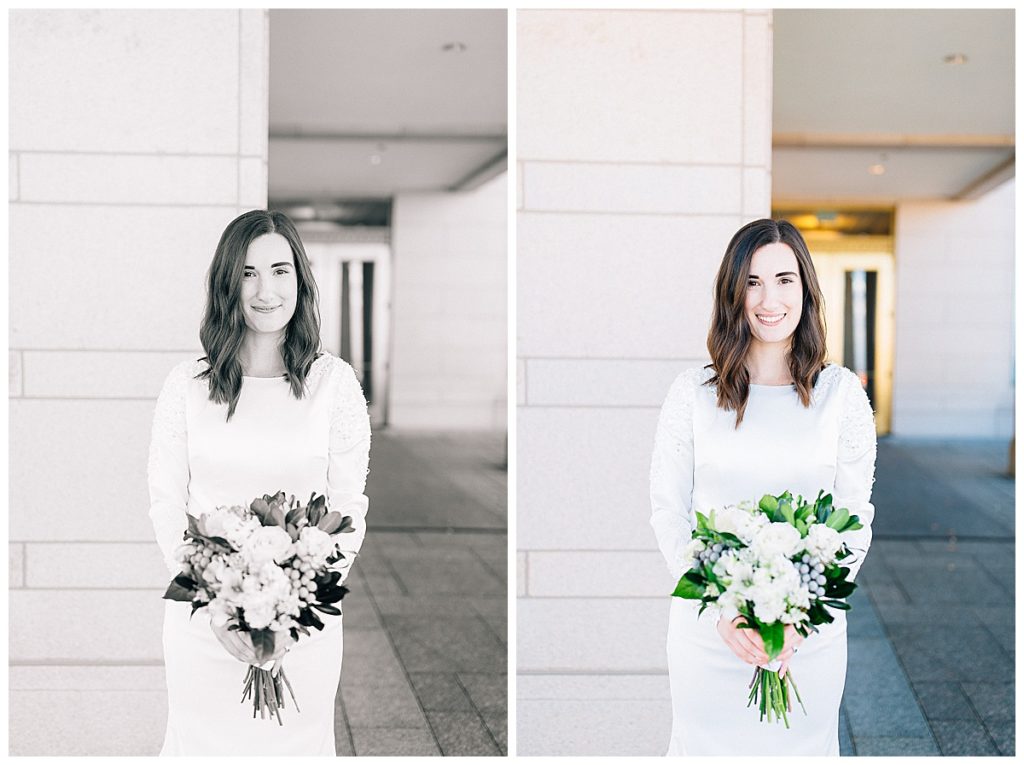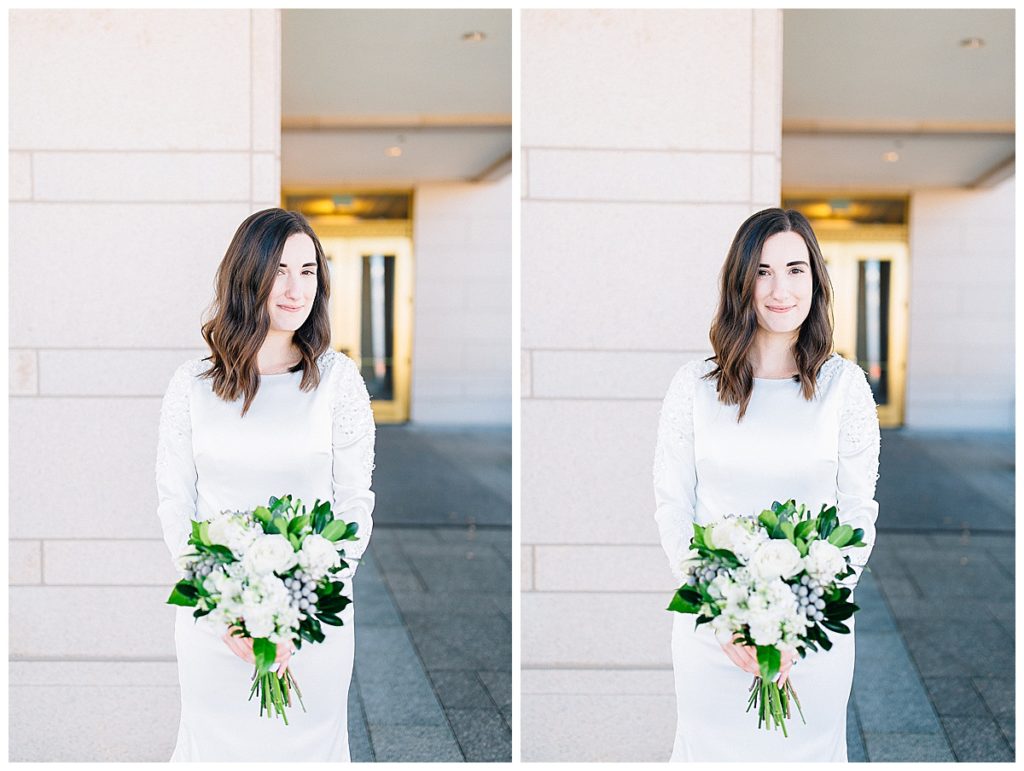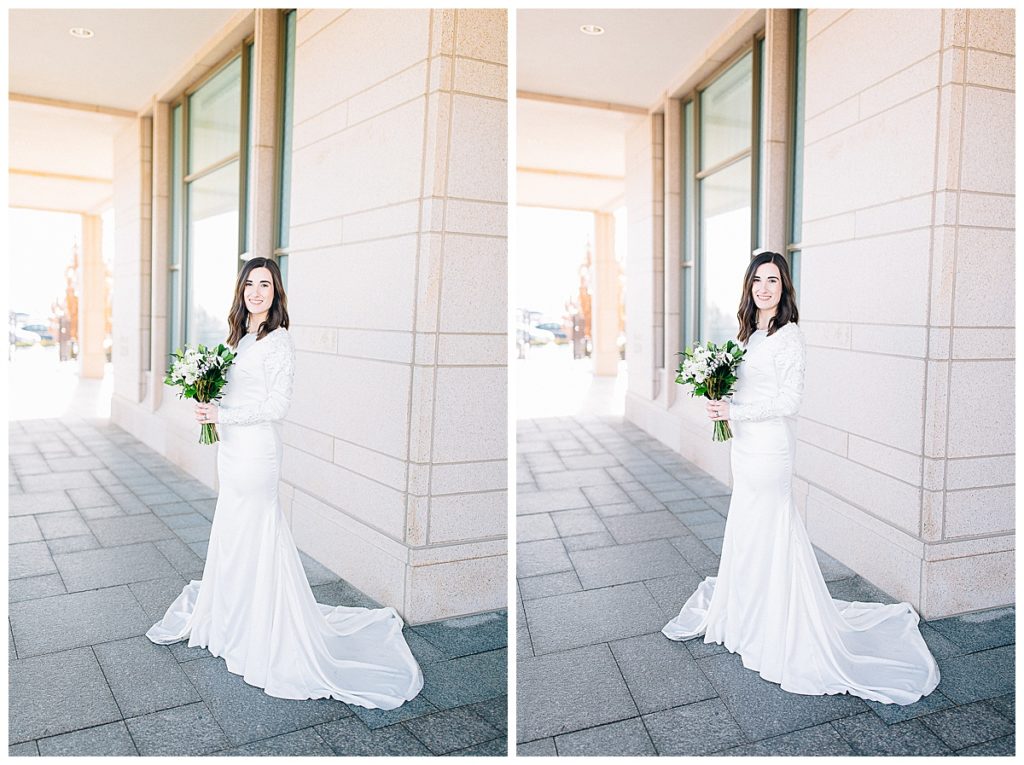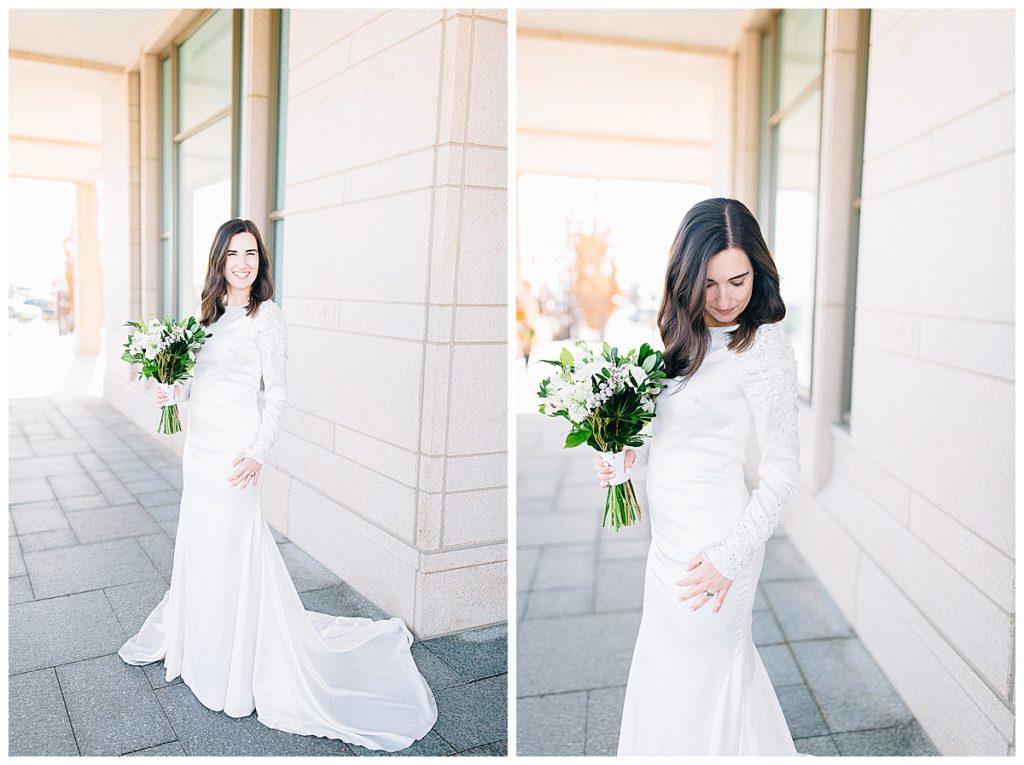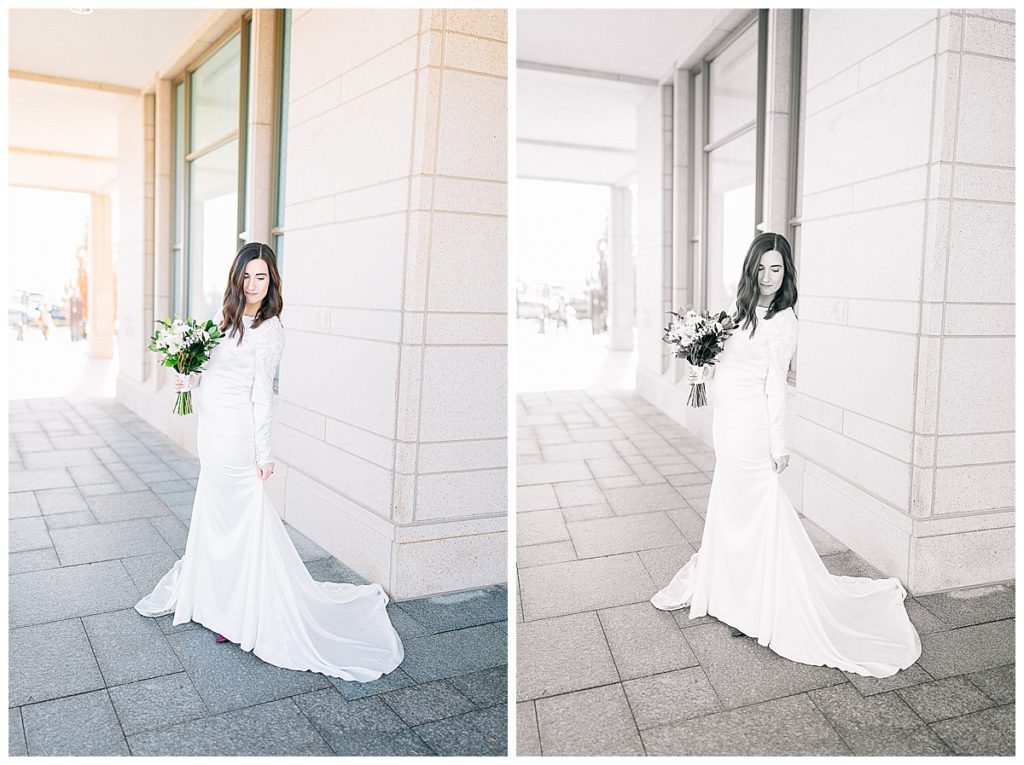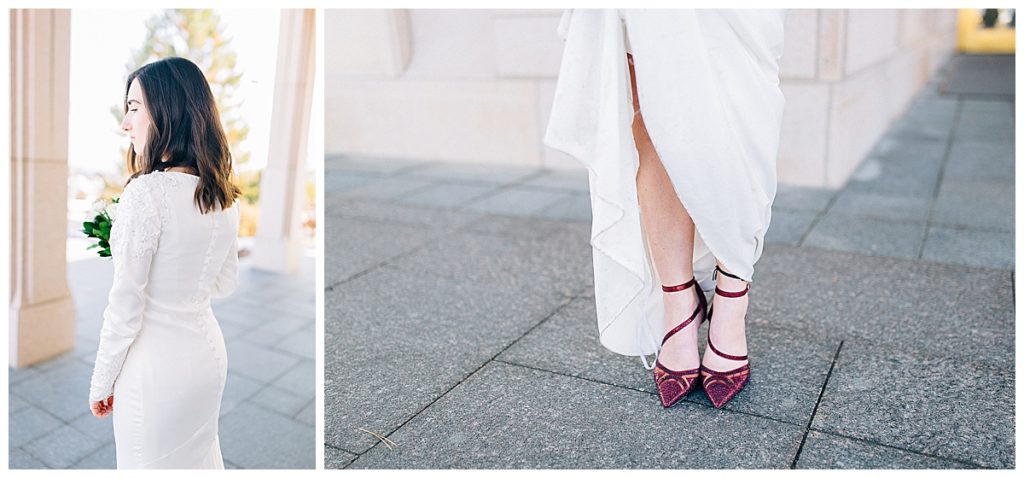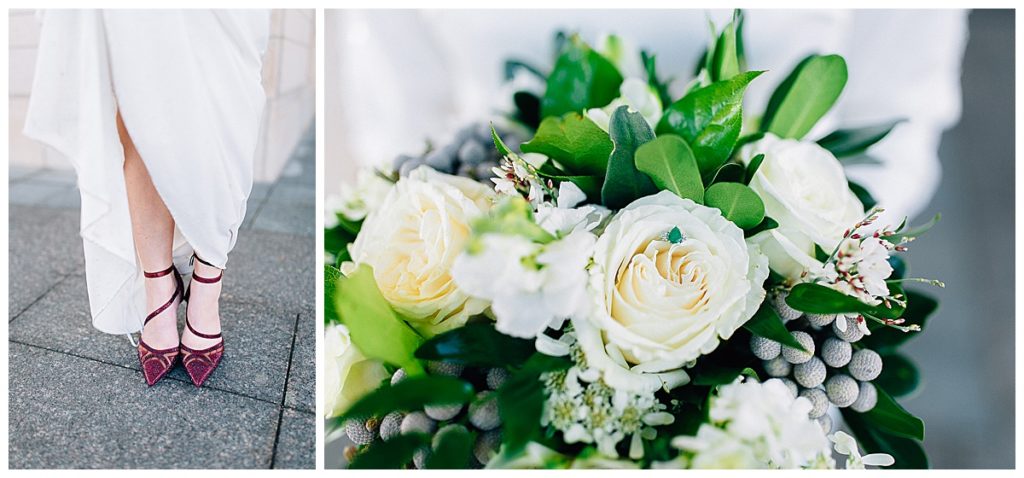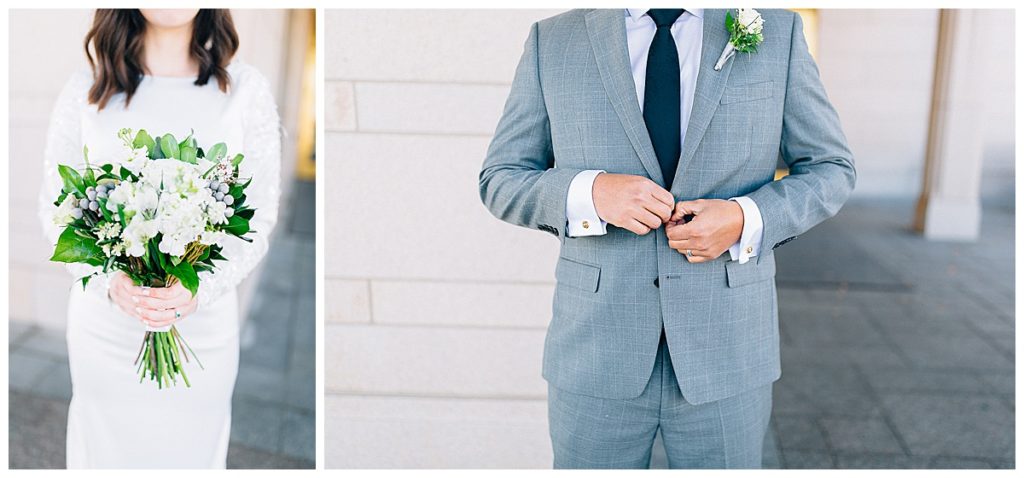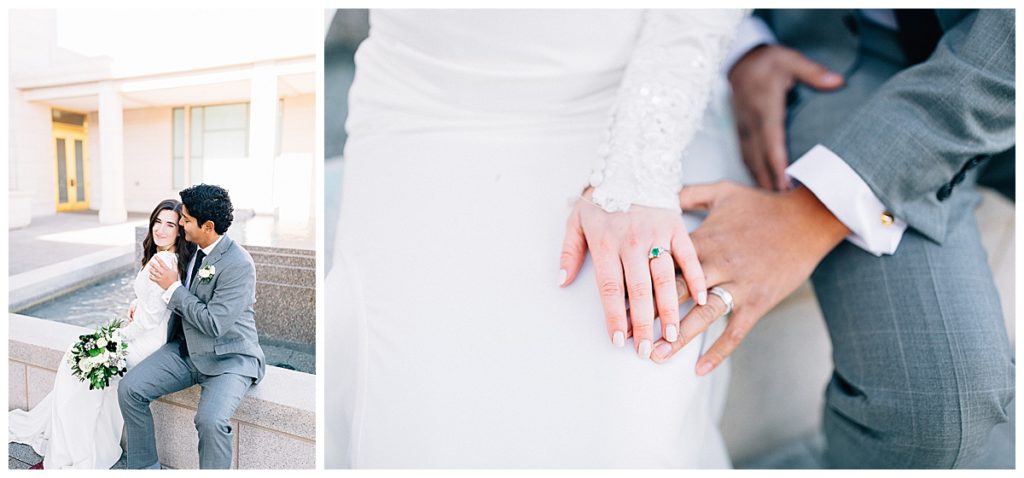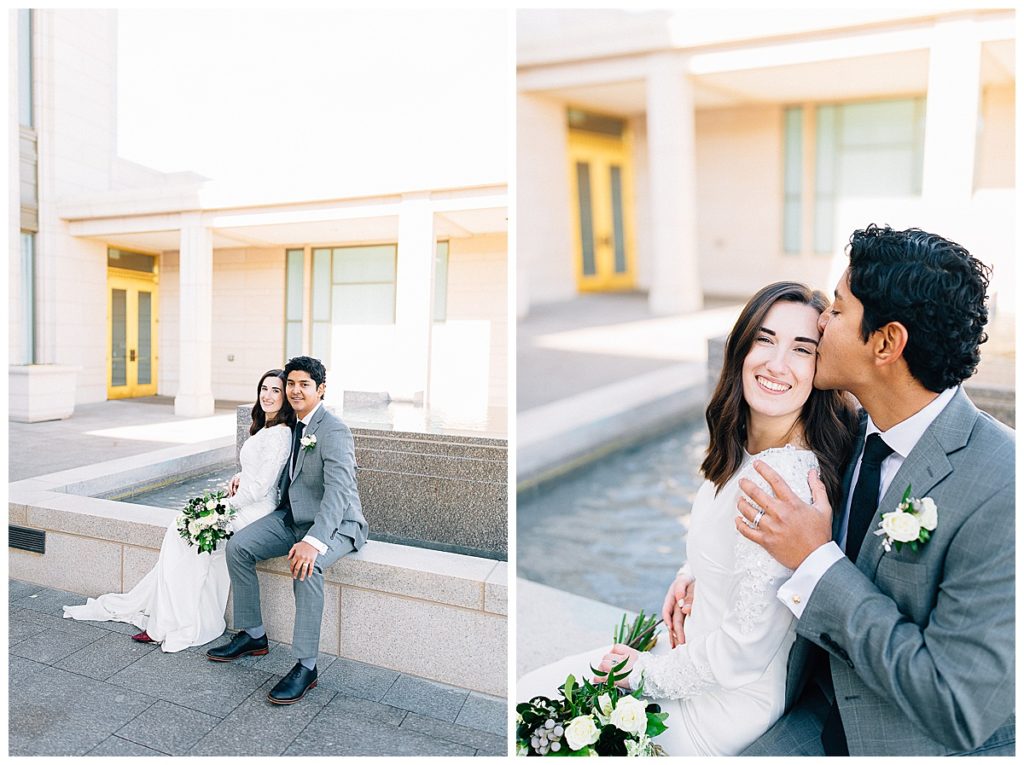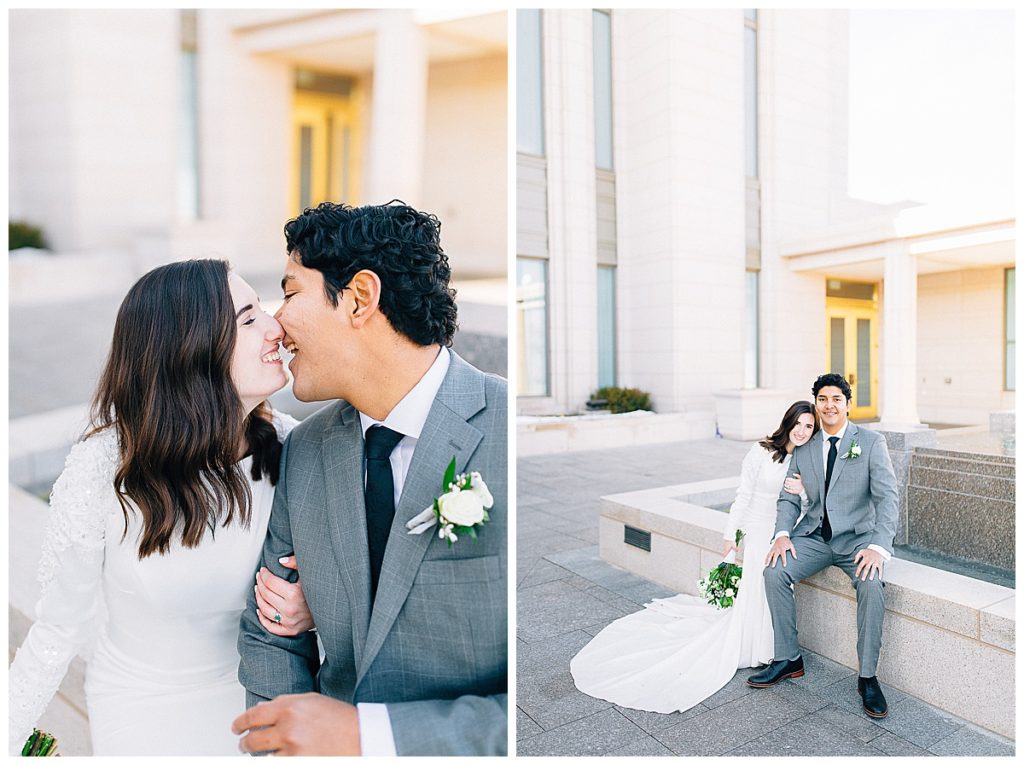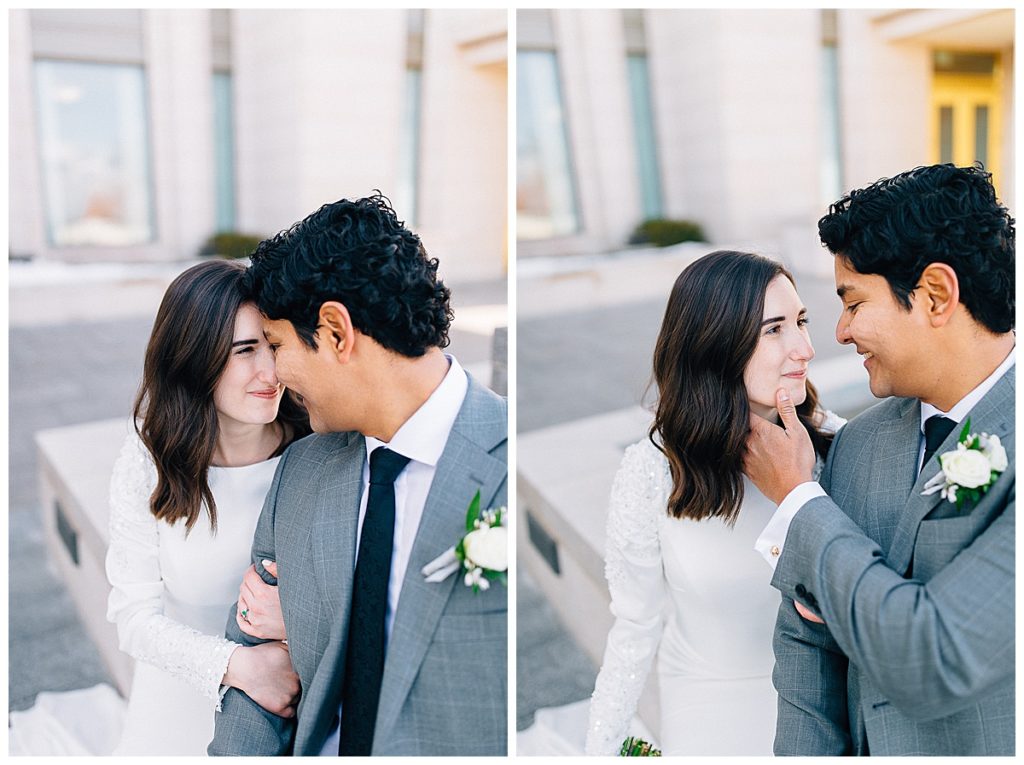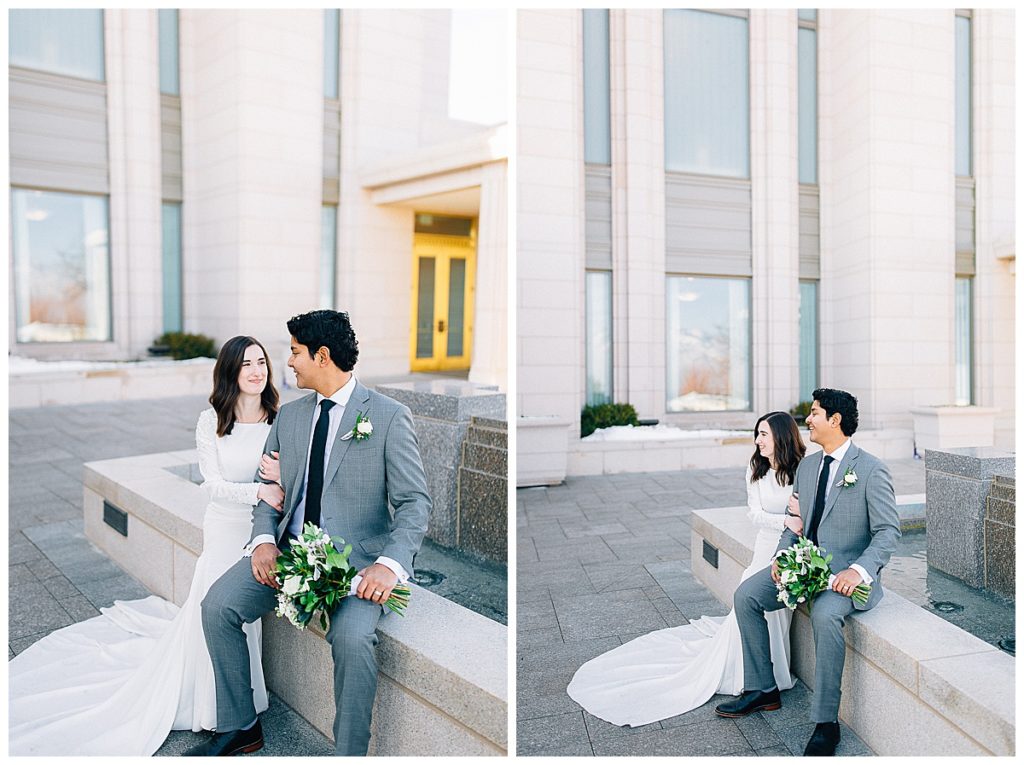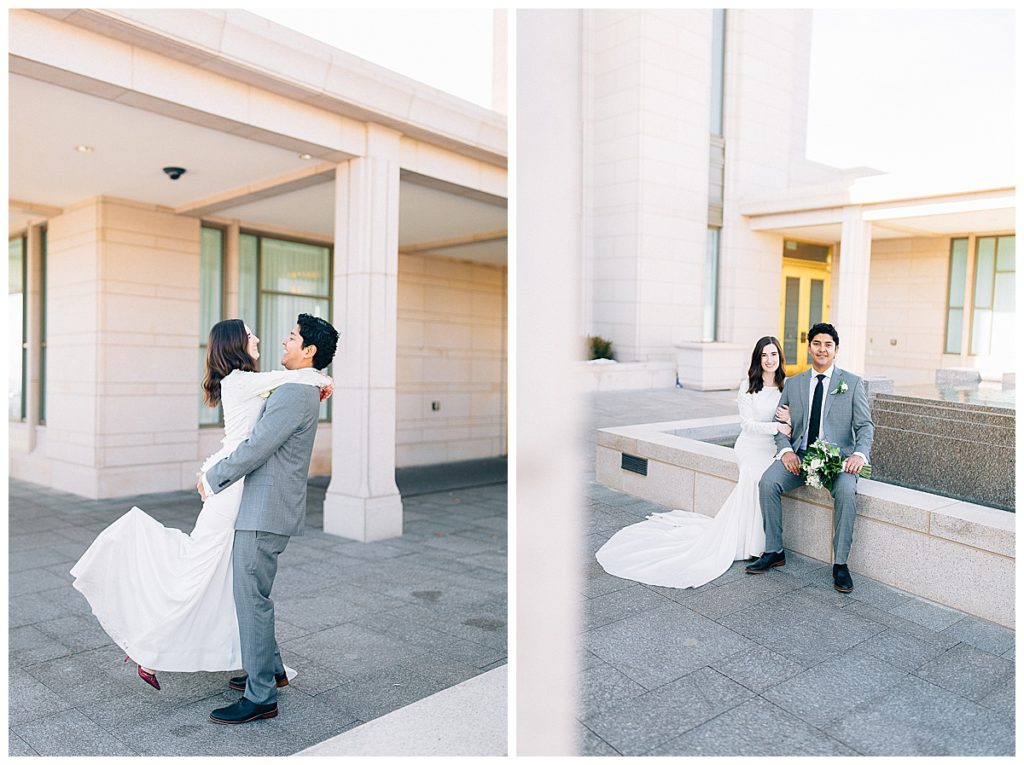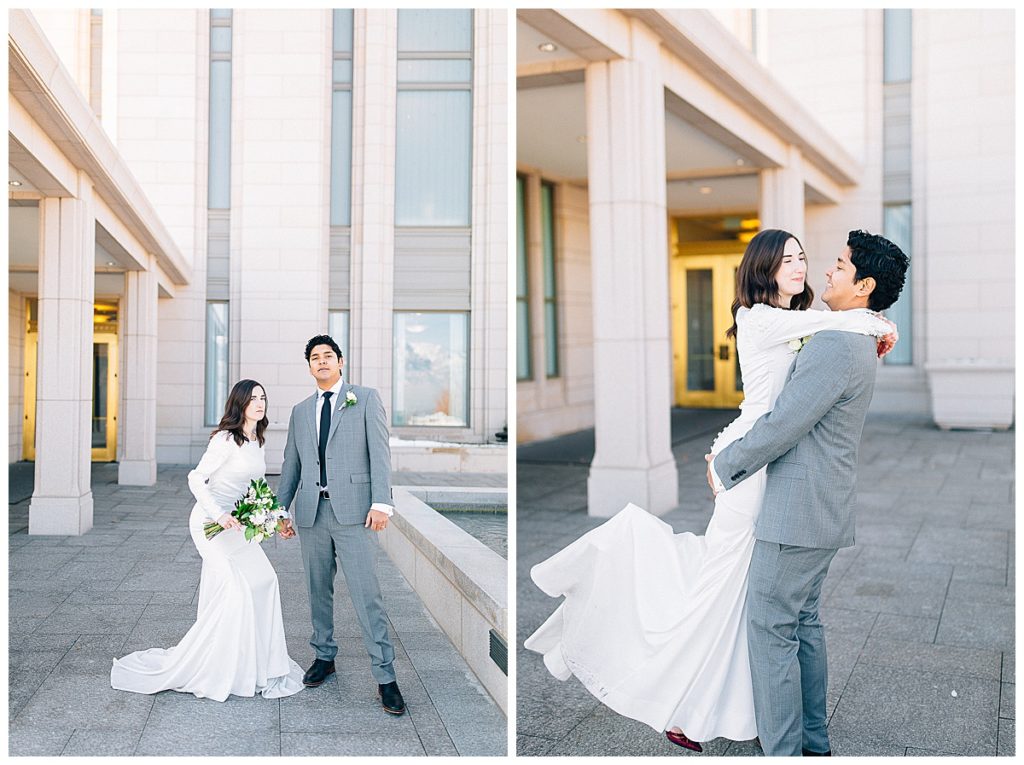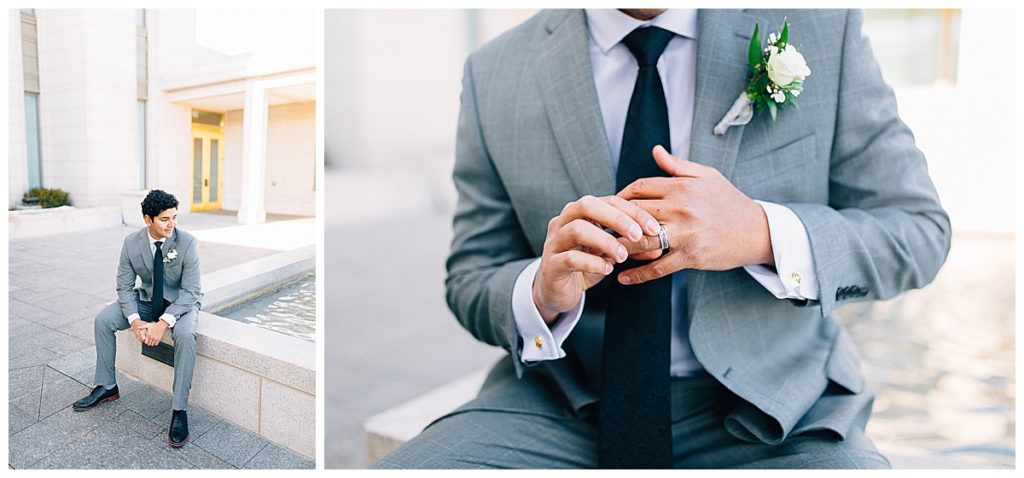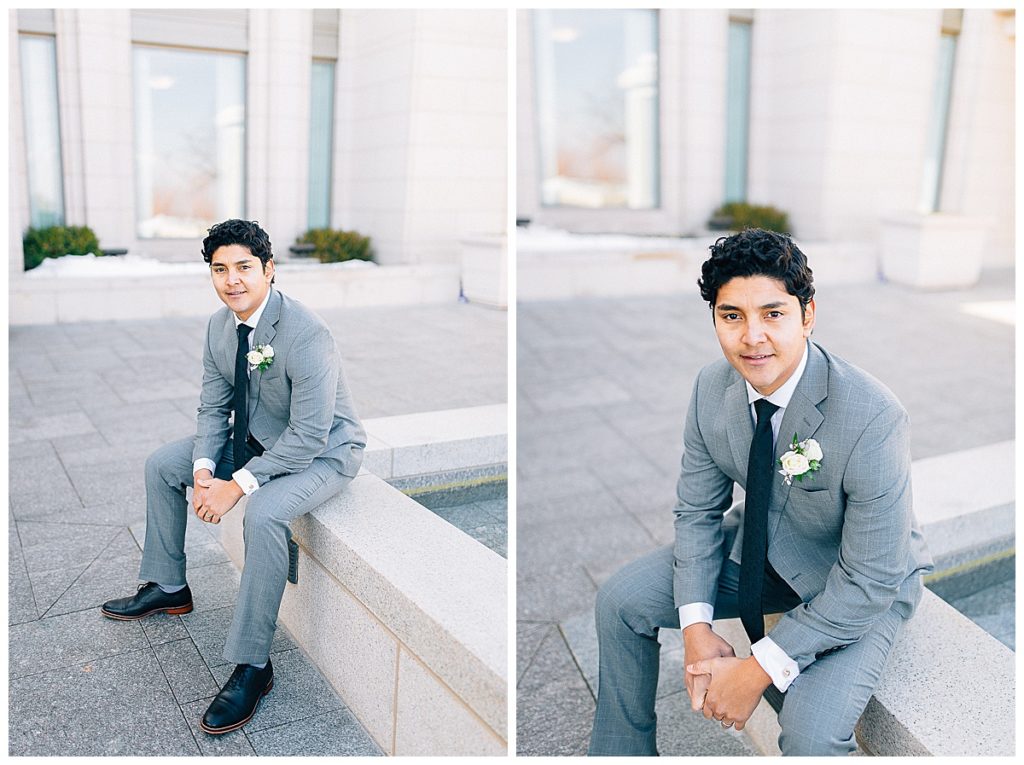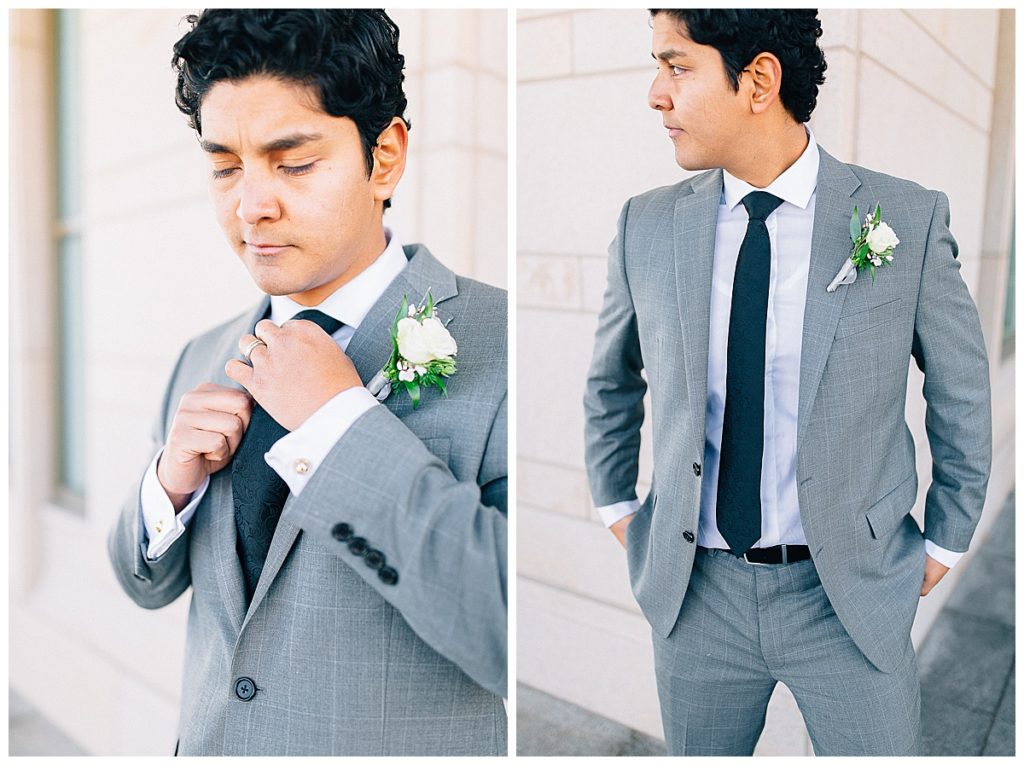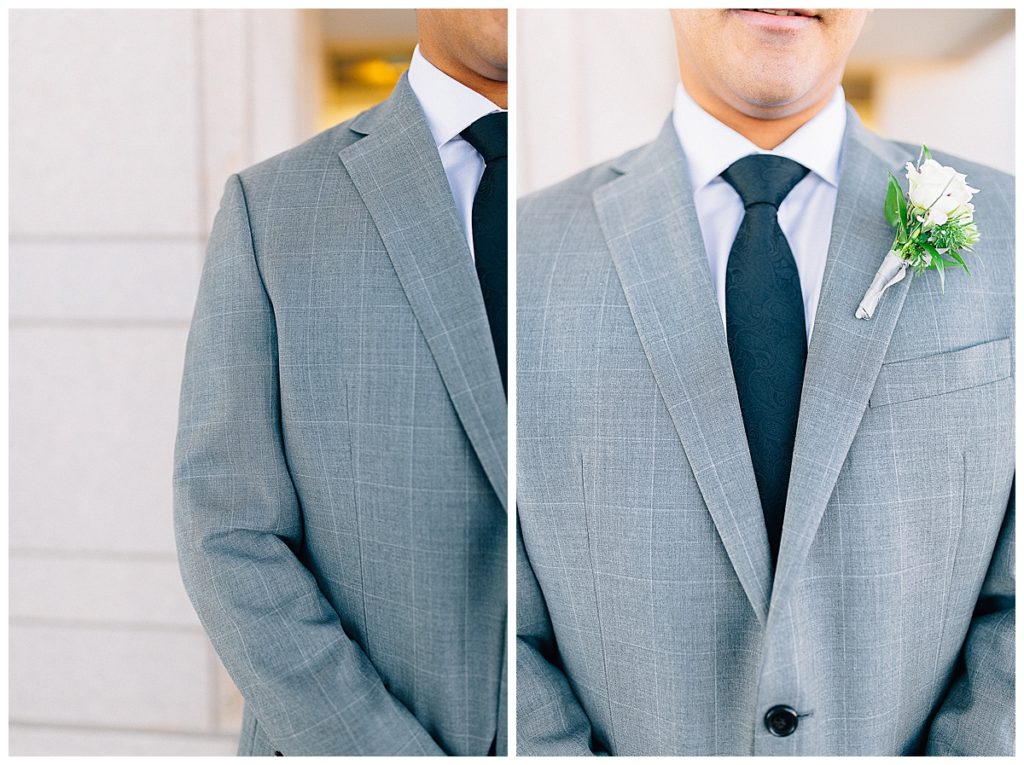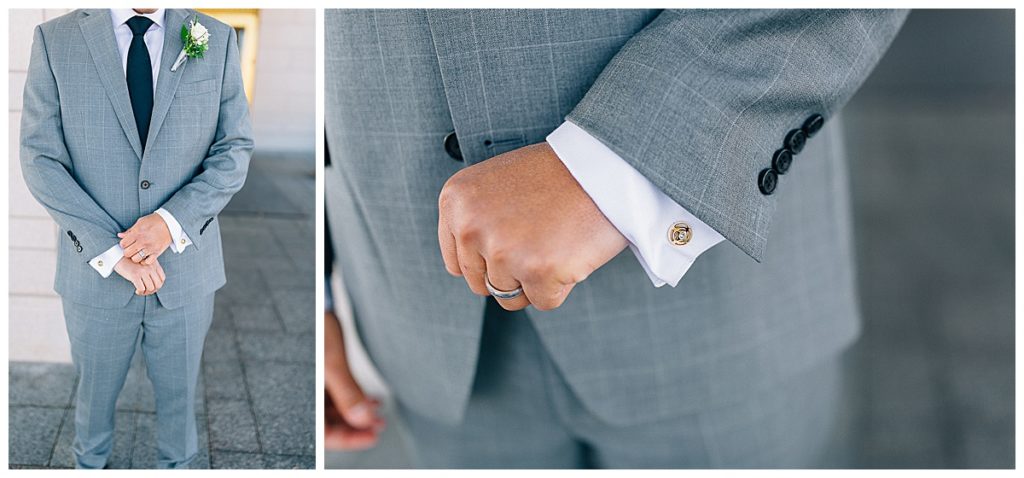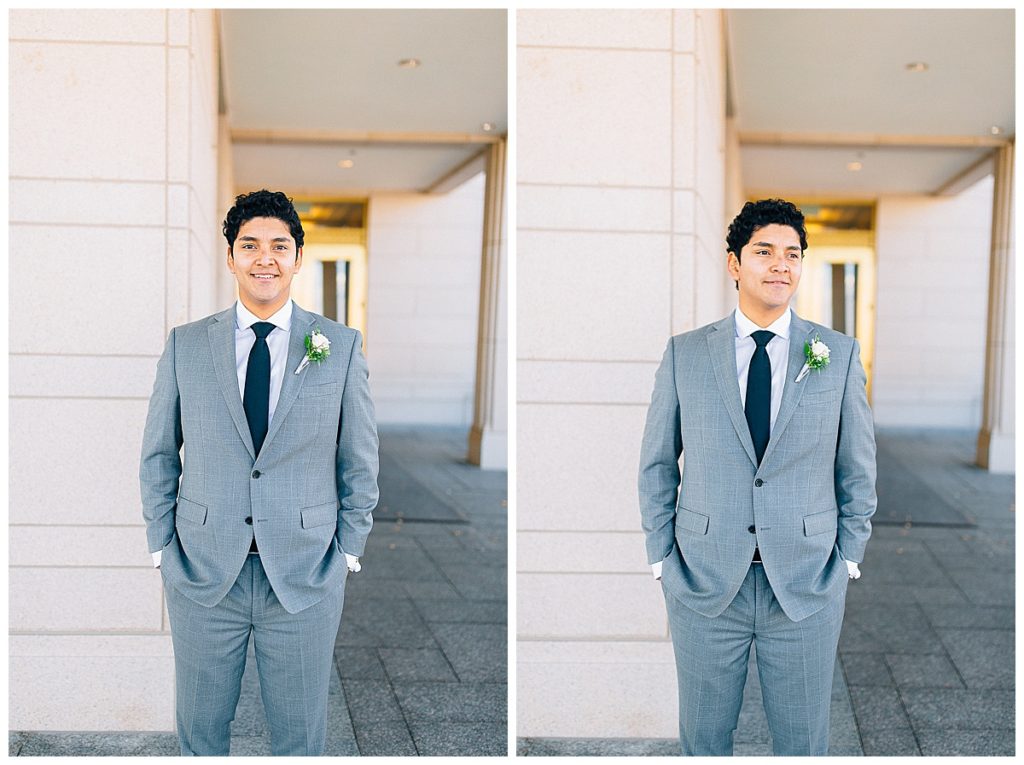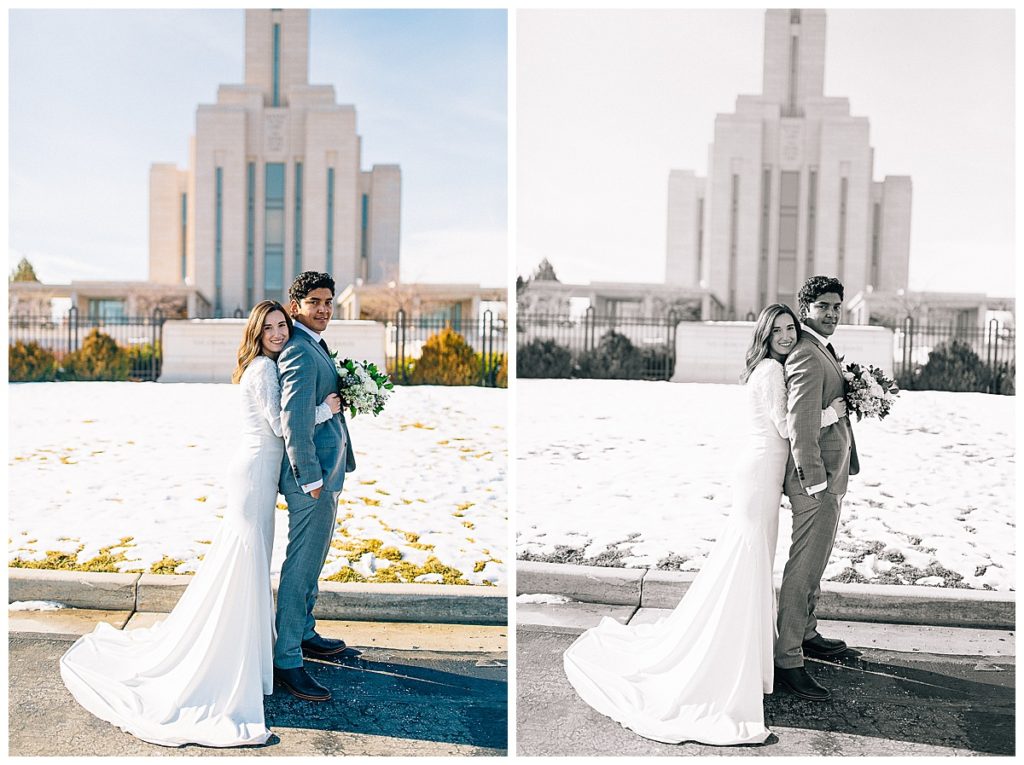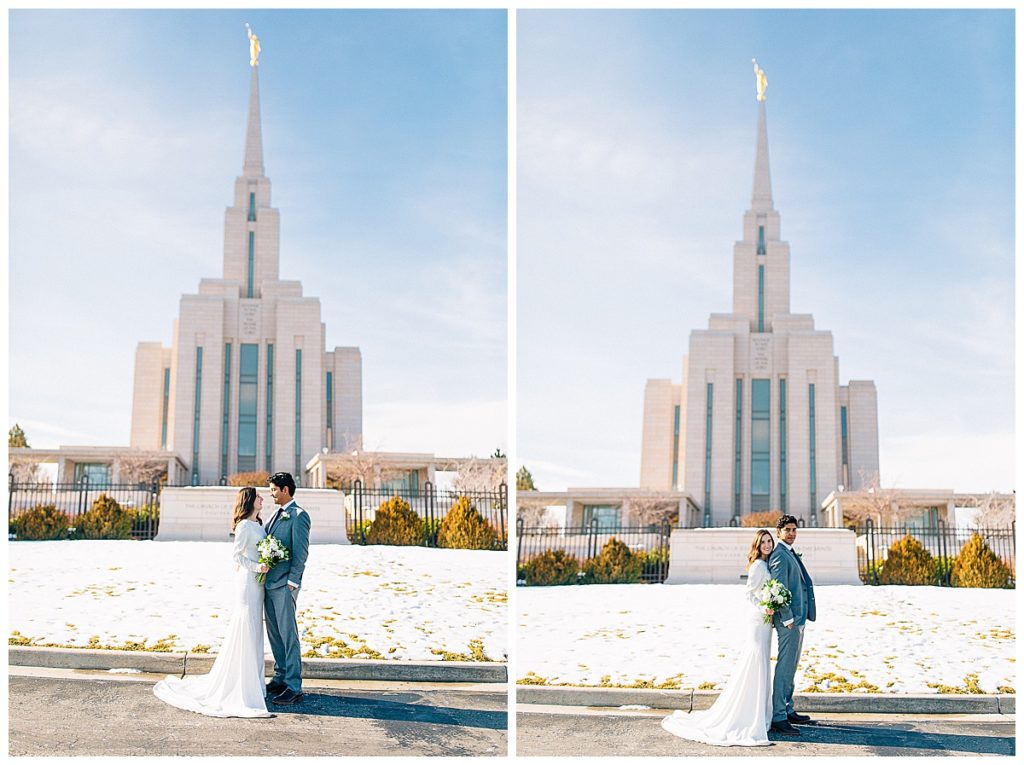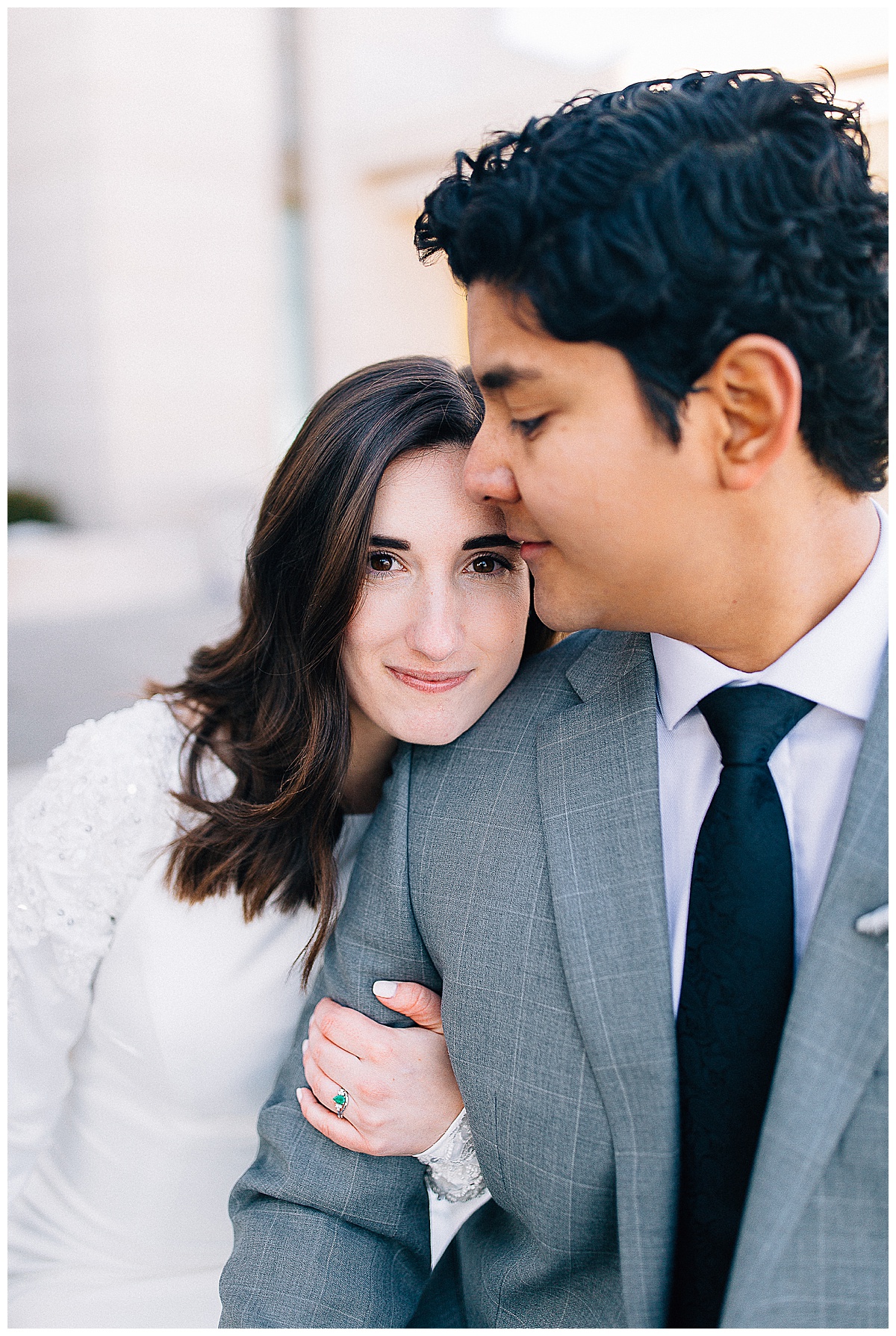 I'd LOVE to work with you! Please contact me to book your wedding date. To view more of my portfolio, follow me on Instagram.