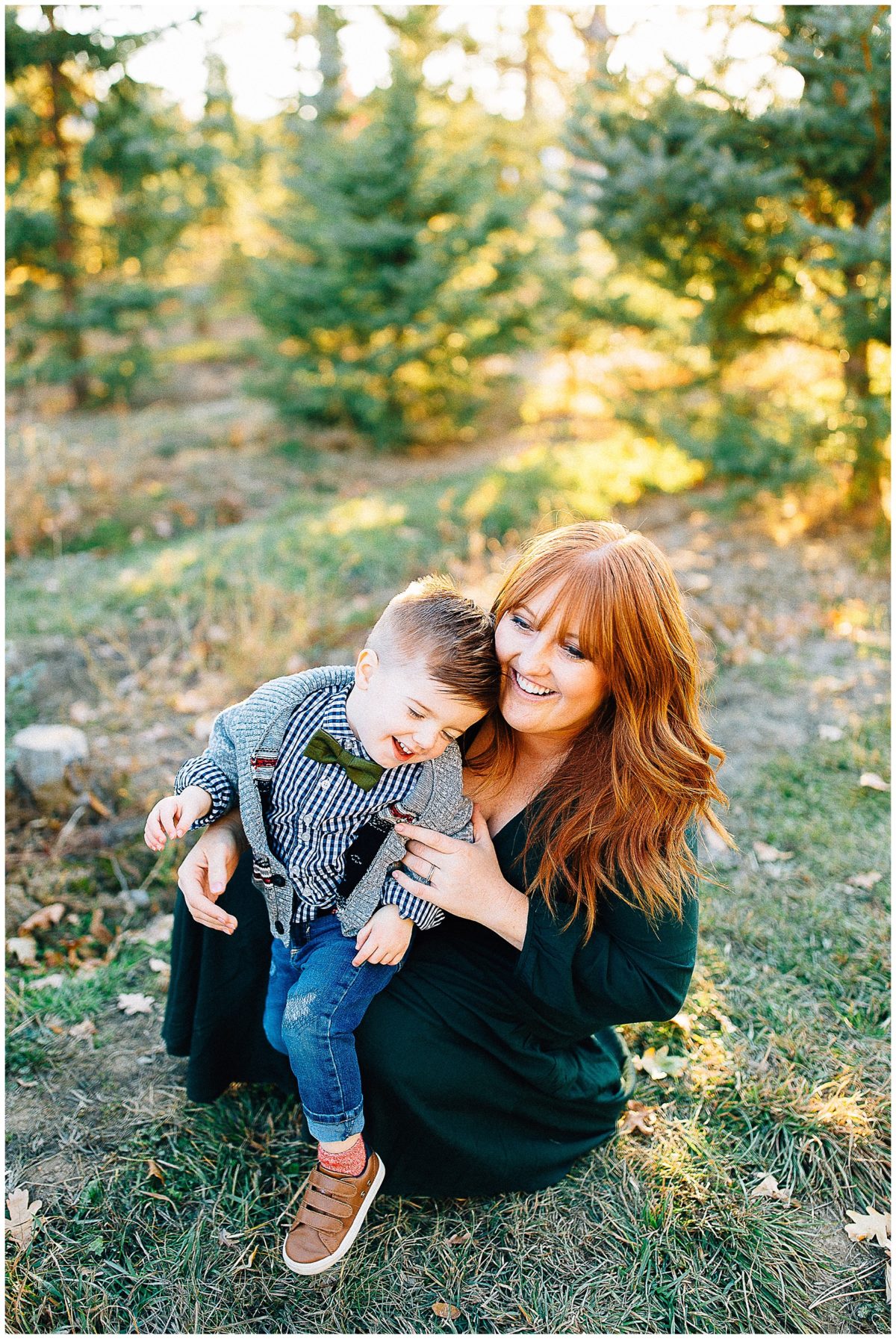 Preventing Postpartum Anxiety with Baby Number 2
In March 2016, I gave birth to my first baby. After trying for almost a year to get pregnant and a pregnancy full of morning sickness, I was SO grateful and excited for a healthy baby boy. Overnight our world changed and that baby boy was our everything. Almost immediately into parenthood we learned it was HARD. Our sweet baby didn't stop crying. Ever. Unless he was a sleep or eating I swear he was crying. After he ate he would arch his back and scream. I was a first time mom and assumed that the screaming was because there was because he had a need so I would try to burp him, feed him again, or try to put him down to sleep. None of it worked. He just continued to scream and then would vomit everything he ate. Long story short, at his two month appointment he had only gained a pound since his birth weight and was deemed Failure to Thrive which basically means insufficient weight gain or inappropriate weight loss. He was well below where he should have been, weight and height wise and we were concerned about his development being delayed because of his weight and height issues. He was diagnosed with colic and GERD and put on a high caloric feeding routine full of power packing and special formula. That being said, for my first time mom self, it was A LOT to handle.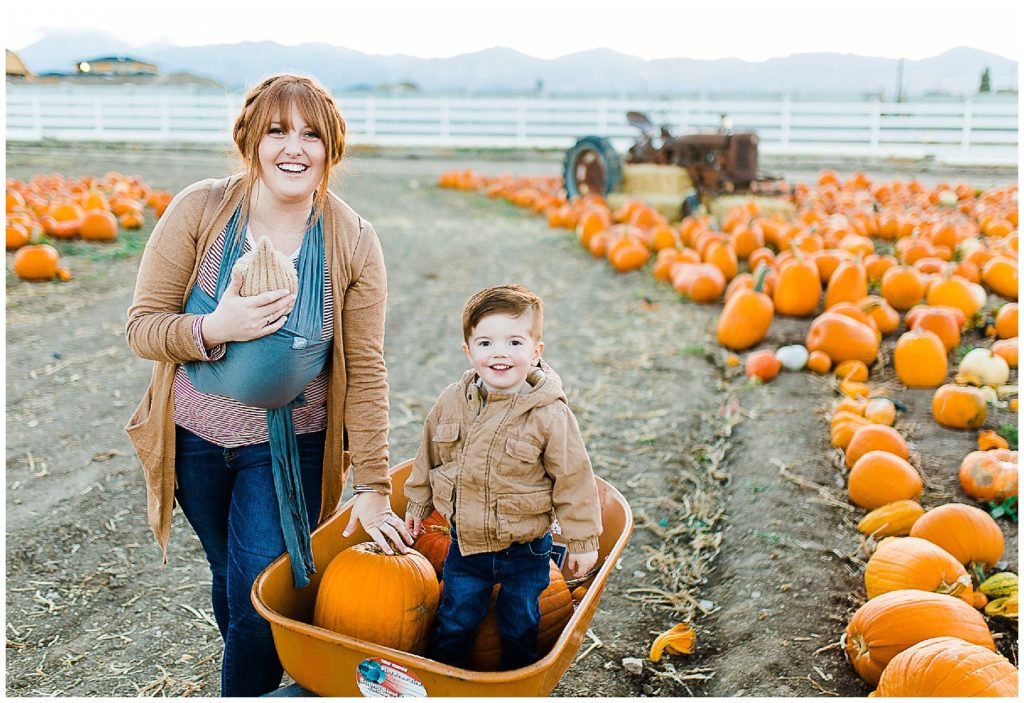 Failure to Thrive, Colic, and GERD
About the same time that my son was diagnosed as Failure to Thrive, with colic, and with GERD I went back to work, full time, to a job I HATED. While I had been on maternity leave, my boss was fired and my new boss was horrible. He treated me horribly. The stress of my job and new boss took a huge toll on me.
SO, the combination of a sick and tiny baby and a horrible job – propelled me into a terrible state of mind. It happened so quickly, I didn't even notice the changes. After suffering in a mental hell for 4 months and A LOT of tears I finally went to see my OBGYN in August and was put on a small dosage of medicine to help me out of the terrible postpartum anxiety I suffered with.
What Does Postpartum Anxiety Feel Like?
If you've never experience Anxiety it's REALLY hard to understand what the word actually means. Here are somethings I felt and did durning that period of time that might help you understand how anxious and overwhelmed I was:
I would calculate the number of hours I got to spend with my son each day. So, this thinking would go: If I take my son to daycare at 6:30 and get to work at 6:45am, then work 8 hours, I can pick him up by 3pm and then have exactly 15 hours and 30 minutes with him before I have to have him back at daycare.
I timed the distance from his daycare to my work. It was exactly 9 minutes. On the days when traffic was heavy or I missed a light and didn't make it to him in 9 minutes, I would cry and panic.
When I was away from him in the car, I realized I didn't listen to music because I was so anxious and consumed with thoughts of guilt. I was so consumed in my thoughts that I didn't even realize I wasn't listening to music.
When my husband was in charge of picking up my son, I would call him repeatedly (sometimes upwards of 10 times) asking what time he was going to get him and when he would be home. If he didn't make it home at the exact time he told me, I would be mad at him and cause a fight because it cut into the time I had (in my head) that I could spend with my son)
After a while, my anxiety started growing and consumed more of my life than just the parts with my son:
I would calculate the number of miles I put on my car each day and would figure out how many days it would take to hit 50K, 100K, 200K, and stress about how long the car would last for our family.
I vacuumed daily because I was consumed with having vacuum lines on our carpet. I would get upset if someone would walk on the carpet and mess up my perfect lines.
The Impact of Anxiety on My Motherhood
Truthfully, my anxiety caused fights between my husband and me, brought me to tears almost daily, and made me feel as though I wasn't strong enough to be a mom. It was SO hard to experience and fight through. That being said, I absolutely LOVED being a mom. I loved my baby and felt, for the first time in my life, that I had become what I was made to be. I wasn't depressed, I was just wayyyyyyy stressed. Simply put, I was stressed that I wasn't good enough and that I didn't deserve what I had been given.
Almost immediately after starting my anxiety medication I began to feel better and like the old Kayla. I started to recognize moments when I was anxious and telling myself lies. I lessened the guilt I placed on myself and began to listen to music again. I was able to be happy in the moments I was away from my baby and cherish the moments I was with him.
When it came time to start thinking about another baby all of the same feelings of guilt and anxiety came flooding back. I knew I wanted another baby, but I didn't know if I could handle the emotions, anxiety, and guilt that I had previously experienced. It was terrifying and honestly, embarrassing. I decided to see a counselor to talk through some of the fears I was experiencing.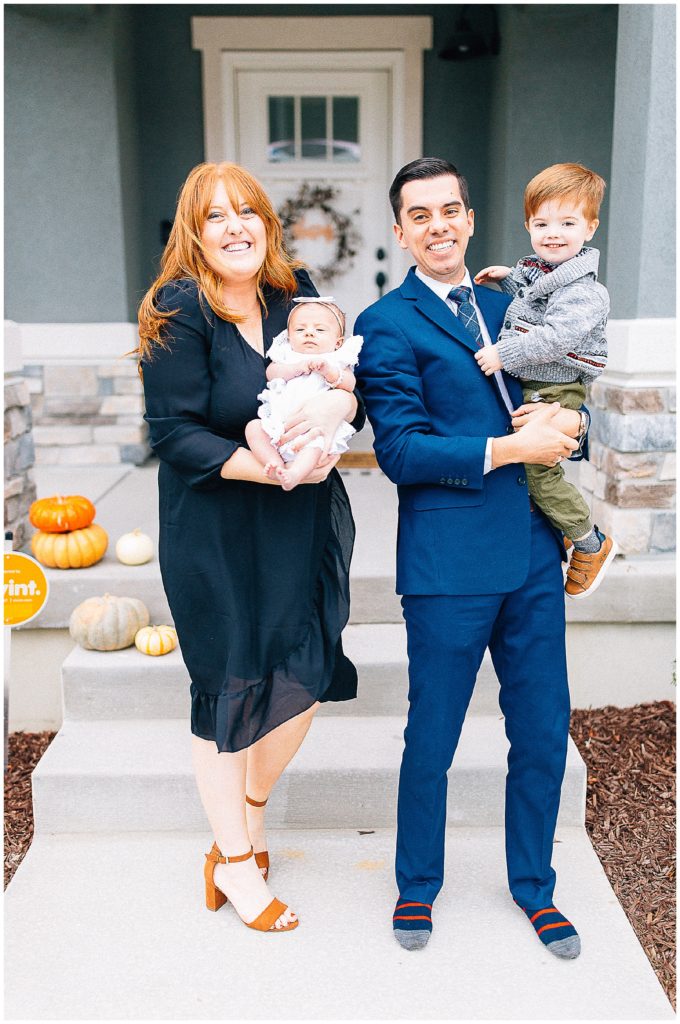 Seeing a Counselor for Anxiety and PTSD
My first session with my counselor was full of tears as I relayed my experiences to her. All the guilt and anxiety still makes me emotional. She spoke calmly and kindly to me and helped me to feel validated in my fears. She told me I was experiencing PTSD from my first 6 months of motherhood. She gave me action items and ways to work on my anxiety but the most important thing she told me was that even if everything was the same with baby number two – the anxiety, failure to thrive, colic, GERD, a horrible boss, etc. that the outcome wouldn't be the same because I was different. I was stronger and had tools to help me this time around. And she was right.
Her advice gave me the courage to try again and in December of 2017 we found out that we were pregnant! We were elated and I quickly put a plan into place to make the first 6 months with baby number two full of happiness instead of anxiety.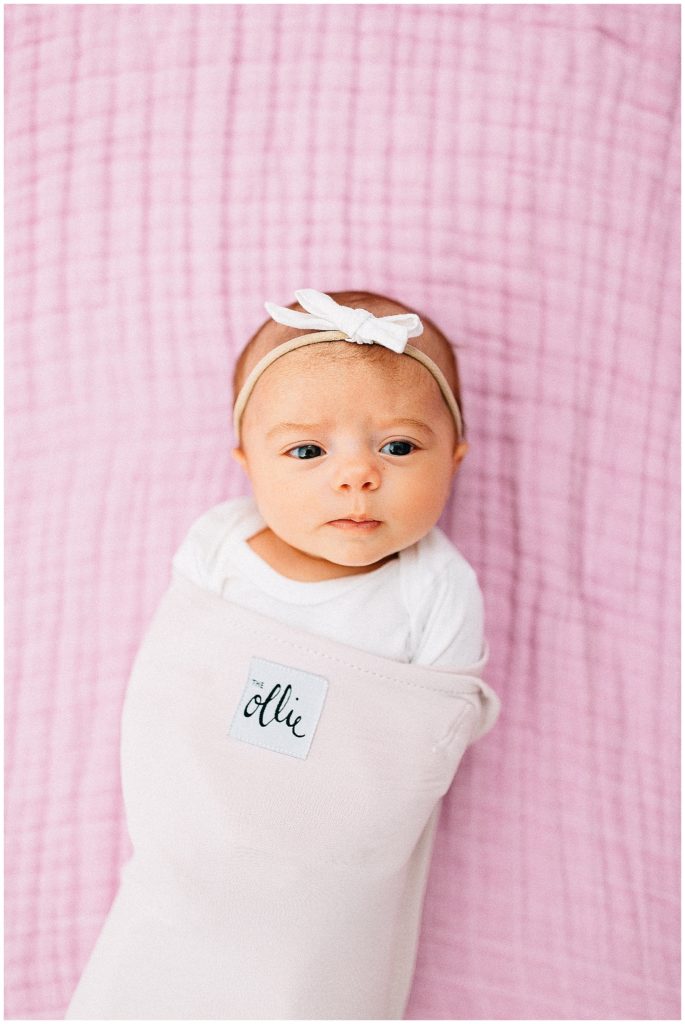 Preventing Postpartum Anxiety with Baby Number 2
1) I QUIT My Corporate Job: Balancing a full time, corporate job along with my full time business was A LOT for anyone to handle, let alone someone with a toddler, a baby on the way, and with anxiety. After a lot of prayer, conversation, and math my husband and I decided it would be best for our family and for me to quit my full time desk job when baby number two arrived.
2) I Started Anxiety Medication while in the Hospital: Knowing that I had a history of postpartum anxiety I asked my OB if I could start the medication from day one. He commended me on being brave enough to ask for it before experiencing it. Although this hasn't completely prevented my anxiety, it's helped SO much with so many of the symptoms. I still have bad days, but for the most part, this has been a game changer.
3) I've Made Time to Read with my Babies: One of the biggest triggers for my anxiety is my guilt for leaving them to go work. Whether it's shooting a wedding or going to a corporate job, the guilt is the same. Knowing this, I've made a conscious effort to read with my babies. It helps me to feel like I am fulling my motherly role and spending quality, no work, time with them. It's such a simple thing, but it's brought me so much joy and has helped tremendously!
4) I've Gotten Out and About: After having my son we pretty much hung out on the couch until my maternity leave was over. It was so great to snuggle, but It was actually really hard on my to not get out, even though I didn't realize it. The fresh air and the sun are so good for me and this time around we've made an effort to go outside to play, go on walks, and spend time outside of the house. This has been HUGE for me.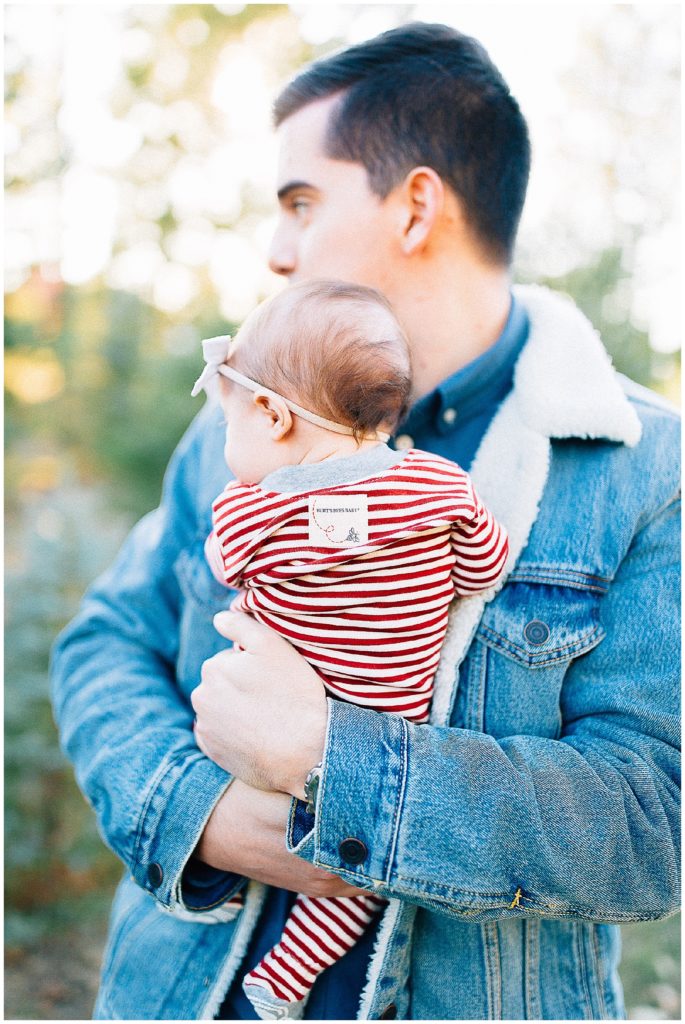 Although I've still experienced postpartum anxiety with baby number two, it's been much more manageable and controlled. I recognize days and moments when I'm anxious and work through those feelings instead of of letting the stress and guilt consume me. I've been SO happy this time around and am truly enjoying the newborn stage with my baby girl. I can't recommend enough, taking steps to help with your anxiety so that you can be happy and experience JOY.
xo,
Kayla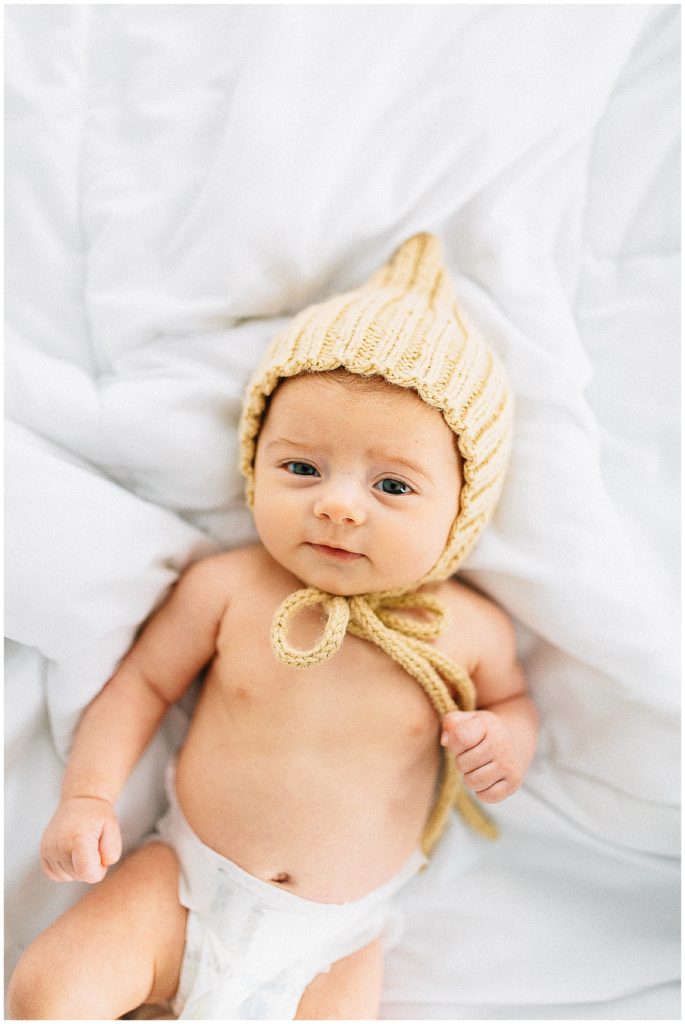 As always, I'd LOVE to work with you! Please contact me to book your session. To view more of my portfolio, follow me on Instagram.