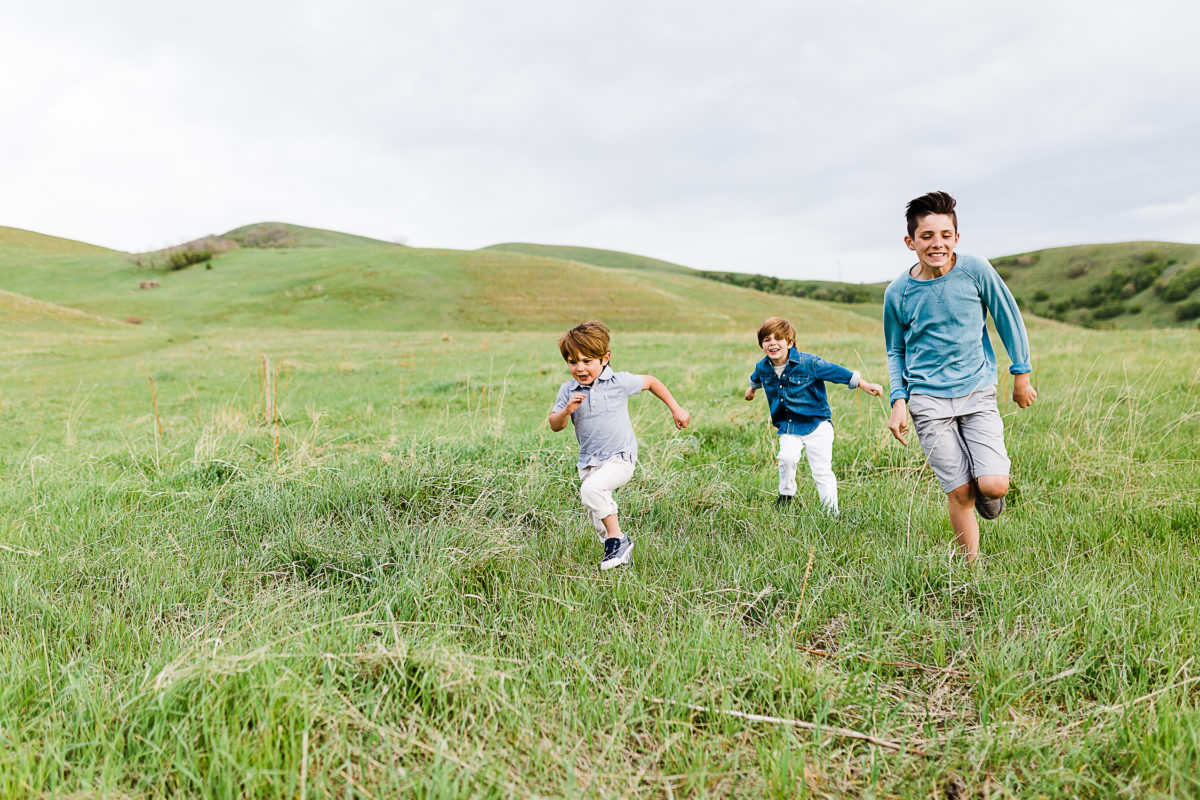 Tunnel Springs Park Family Pictures | Utah Photographer
I have been DYING to shoot Tunnel Springs Park Family Pictures. I was so excited when this adorable family agreed to make the trek up to North Salt Lake to the rolling hills. Tunnel Springs Park is a park with hiking and walking trails throughout these green hills. They are wonderful and so beautiful to shoot in!
The Shepherd family is one definitely of my favs. They are so sweet and their boys are each so unique and fun! They also brought their sweet doggy, Jetson, and I swear, he was smiling in some of the shots. Dogs are SO fun to bring to sessions. I highly recommend it.
I switched up my normal bribery tactics during this shoot. Normally I bring marshmallows but, for whatever reason, I have a lot of packages of smarties, so I used those instead. They worked like a charm!
How to Get Candid Shots
A lot of the shots from this session are more "candid style." Getting a variety of classic, posed shots and more candid shots is something I always strive for in a session. I want the classic Christmas Card shot, but I also want shots that are true to your family and interactions. Candid shots are also a great way to break up a session. To be honest, most kids don't want to sit through an hour of "say cheese" BUT they will have a race or play ring around the rosies, which makes for the CUTEST shots. If you are interested in learning more about my candid shot prompts, check out my Posing Guide – Posing for Joy.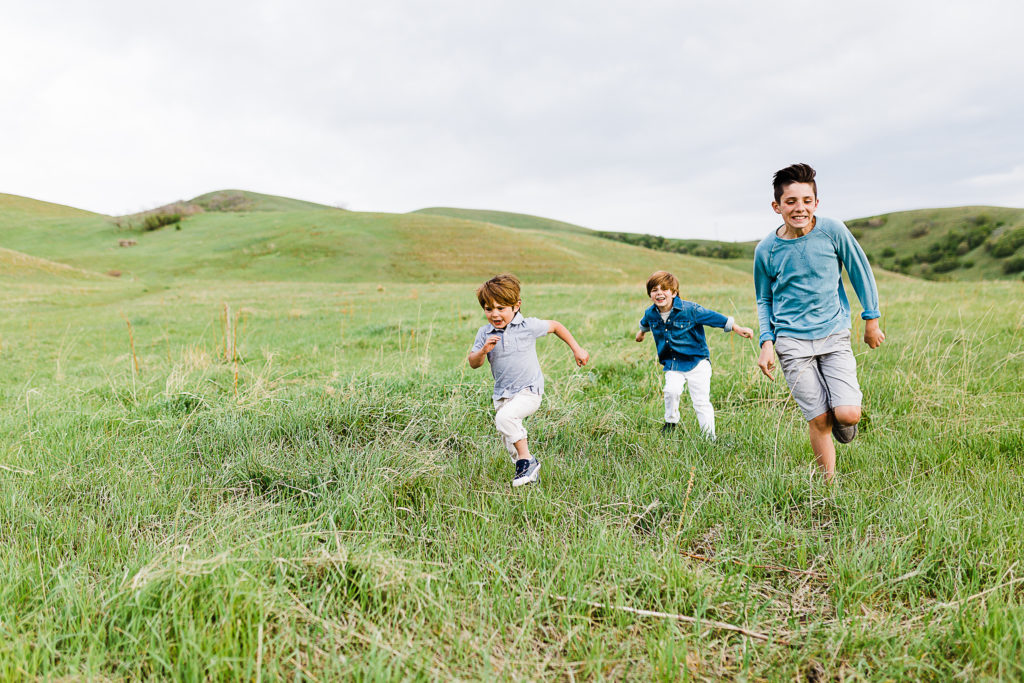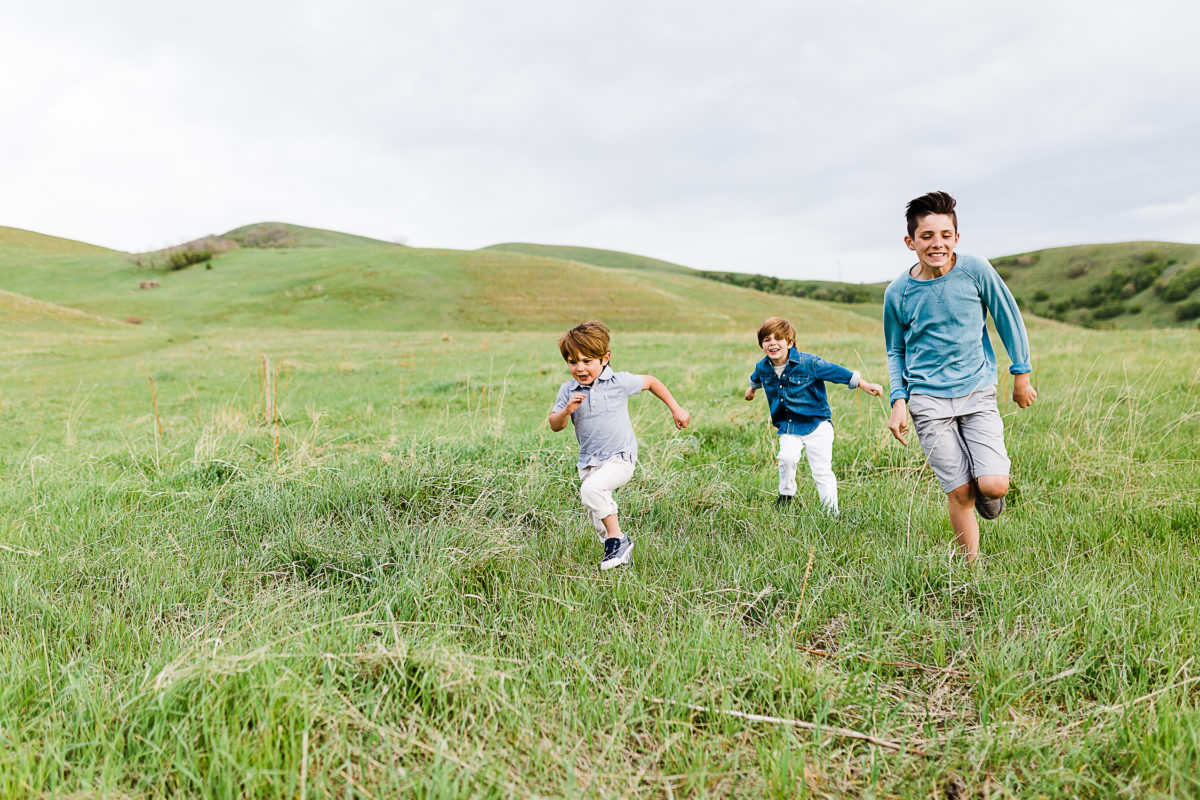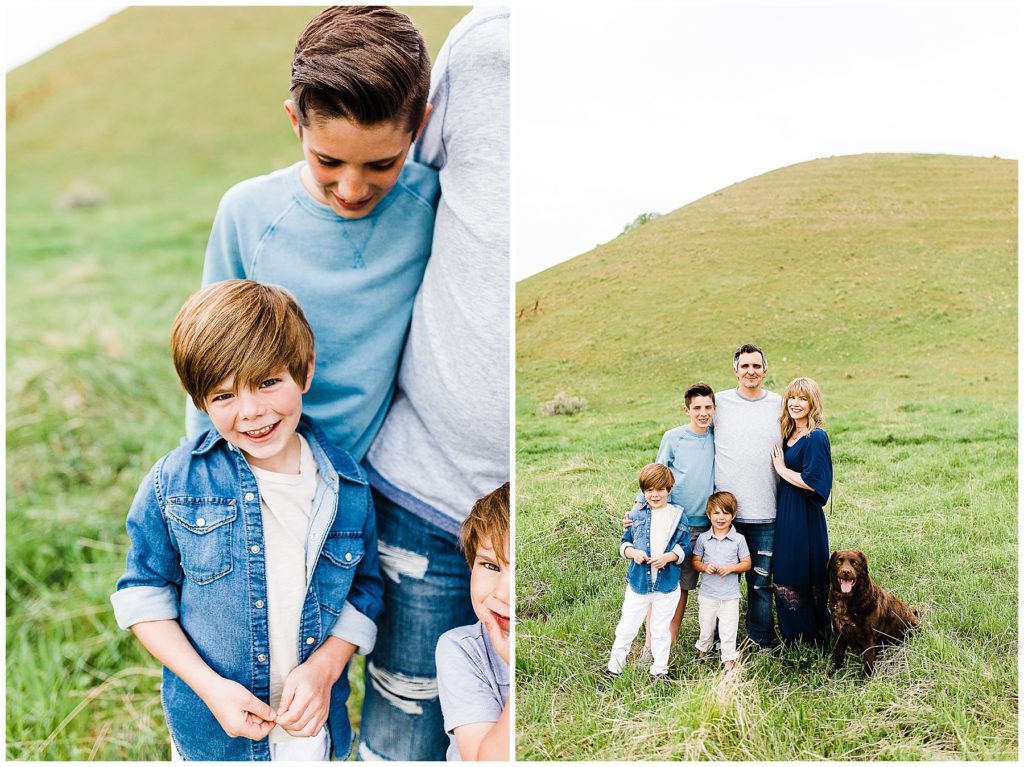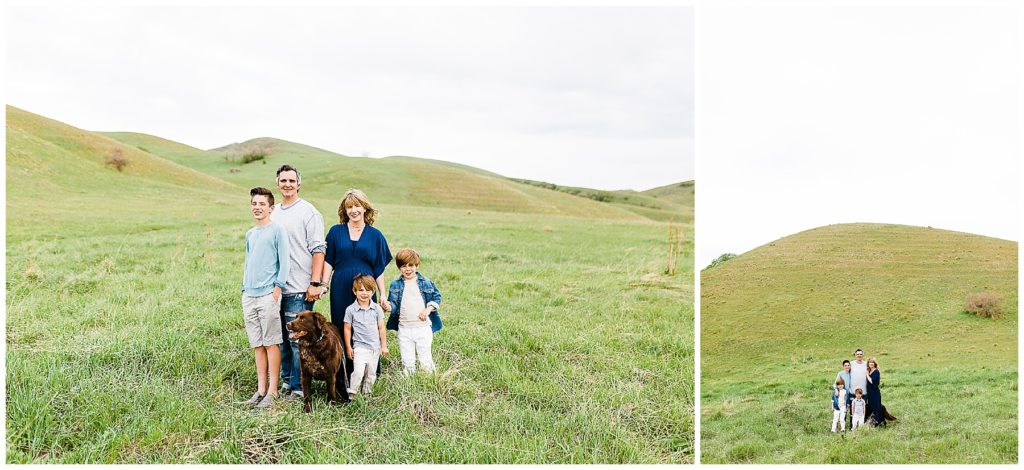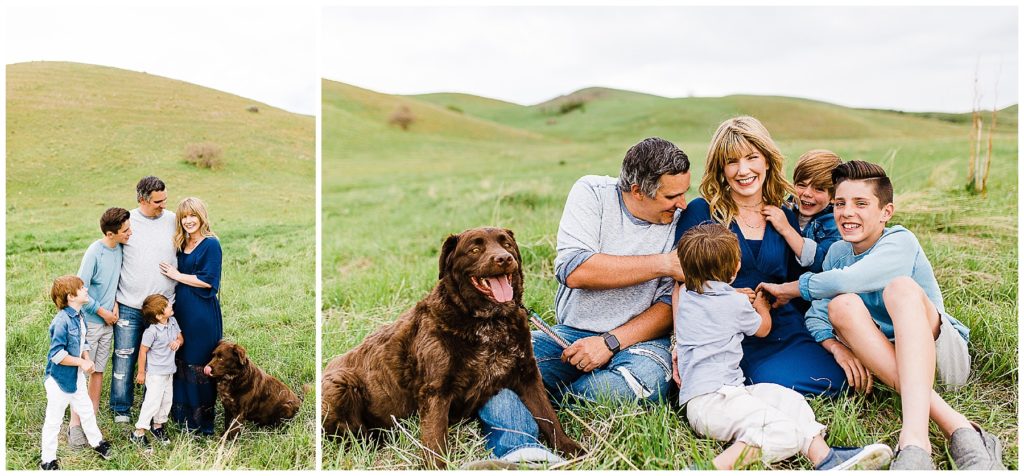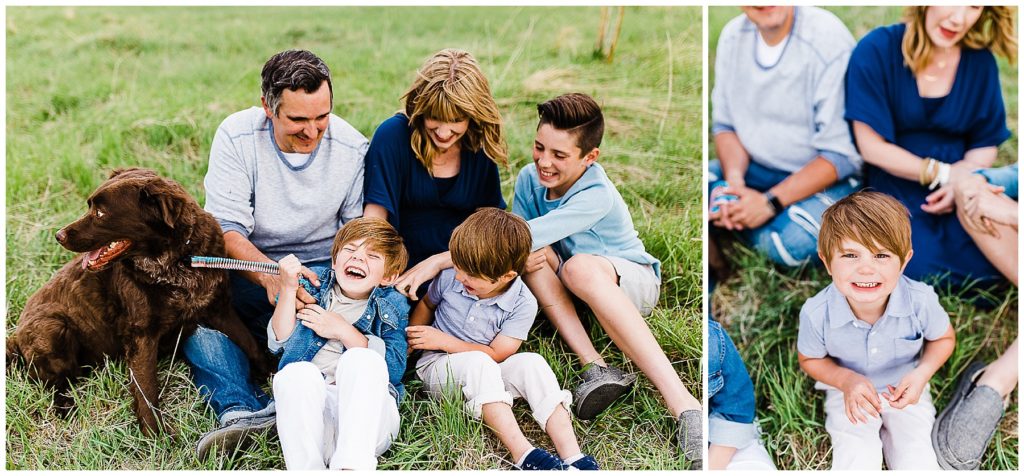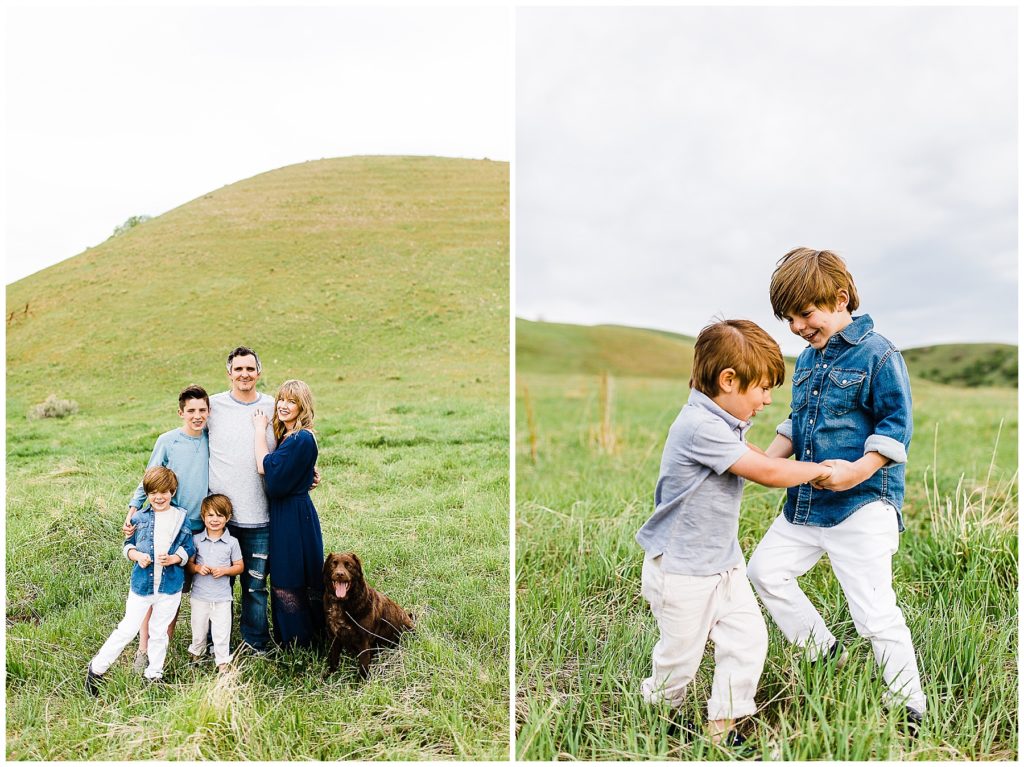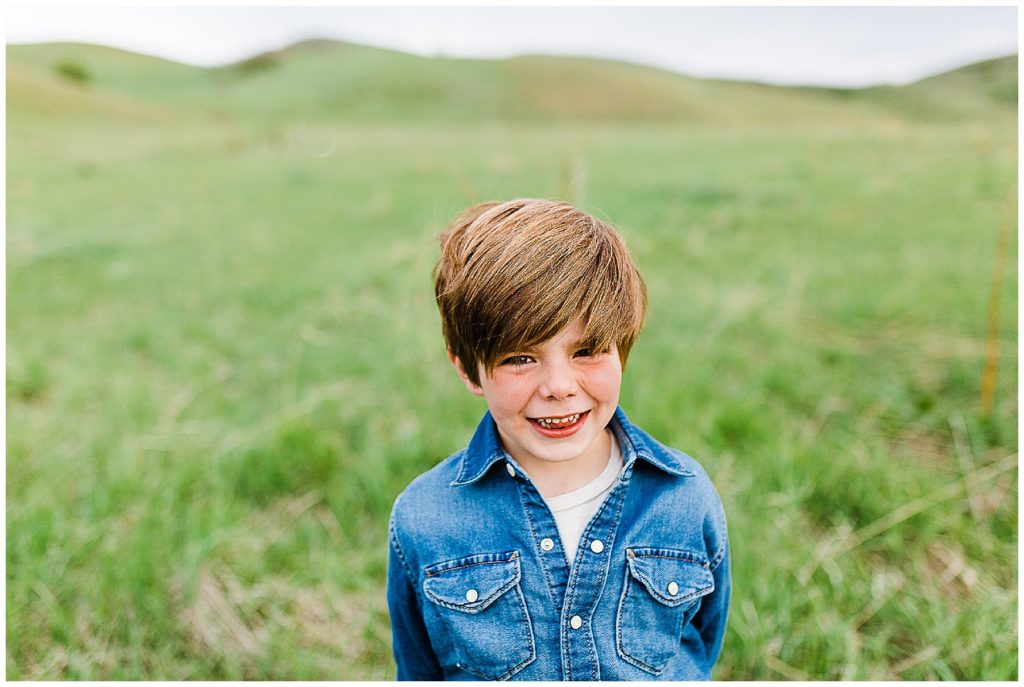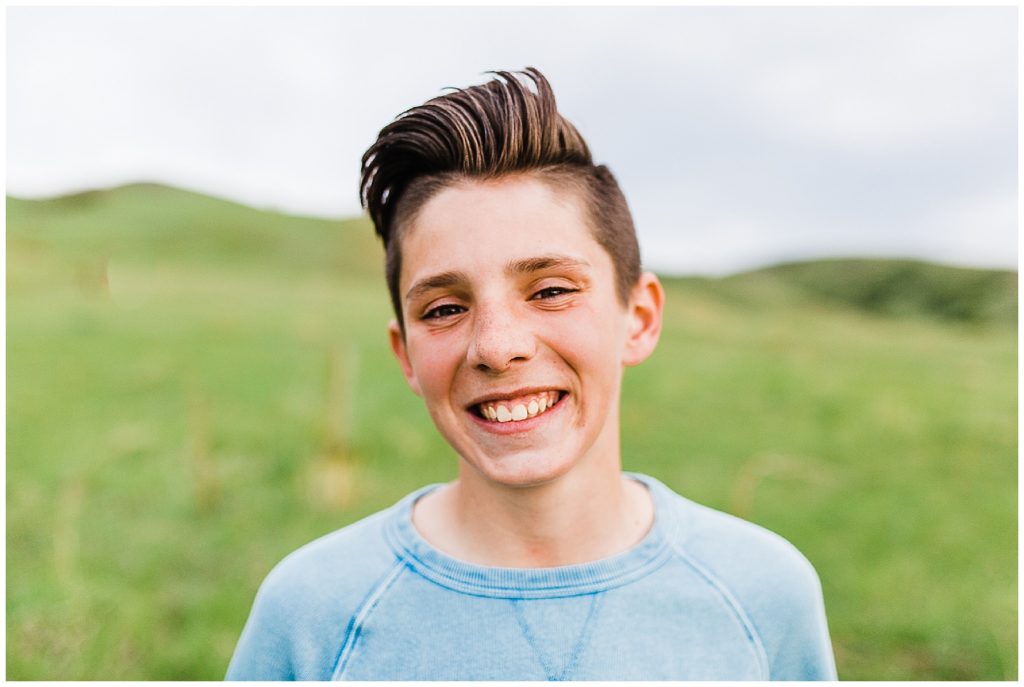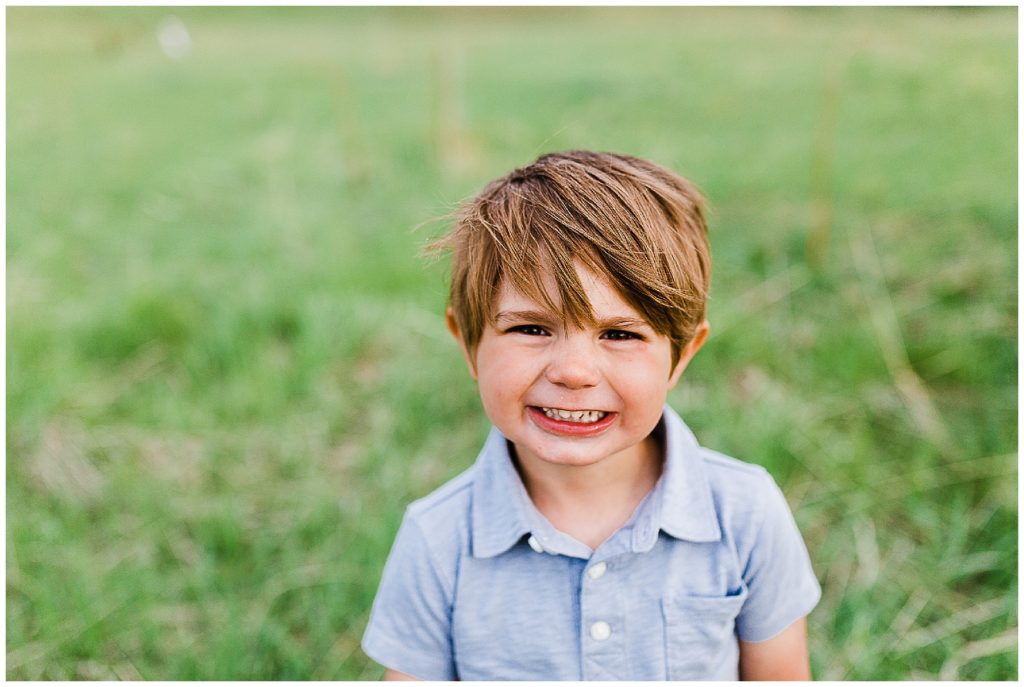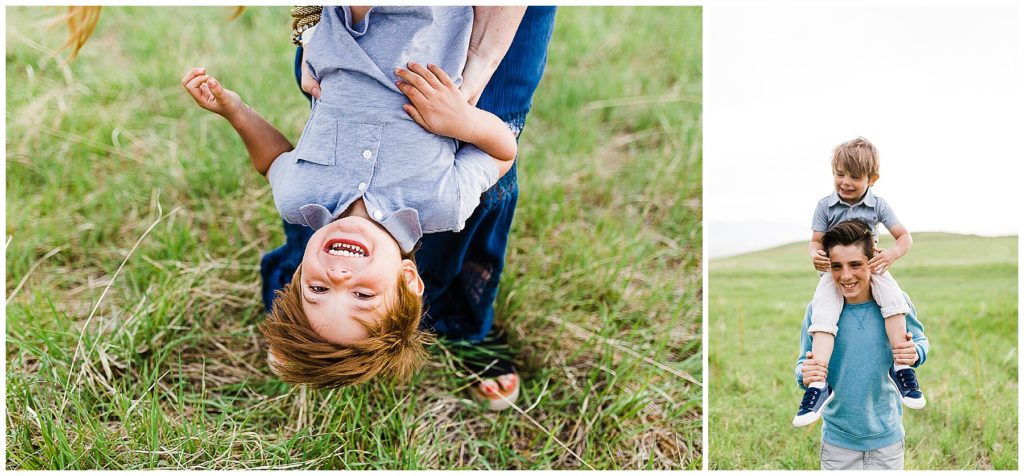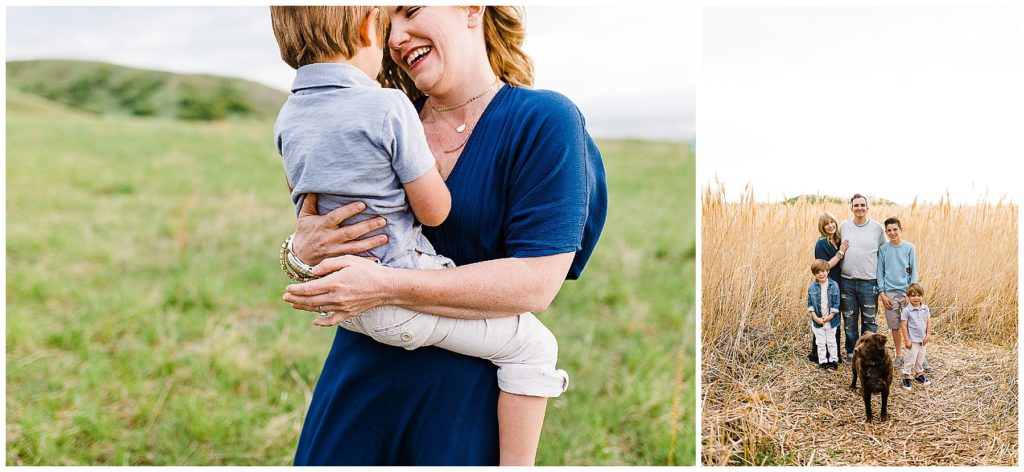 As always, I'd LOVE to work with you! Please contact me to book your session! To view more of my portfolio, follow me on Instagram.