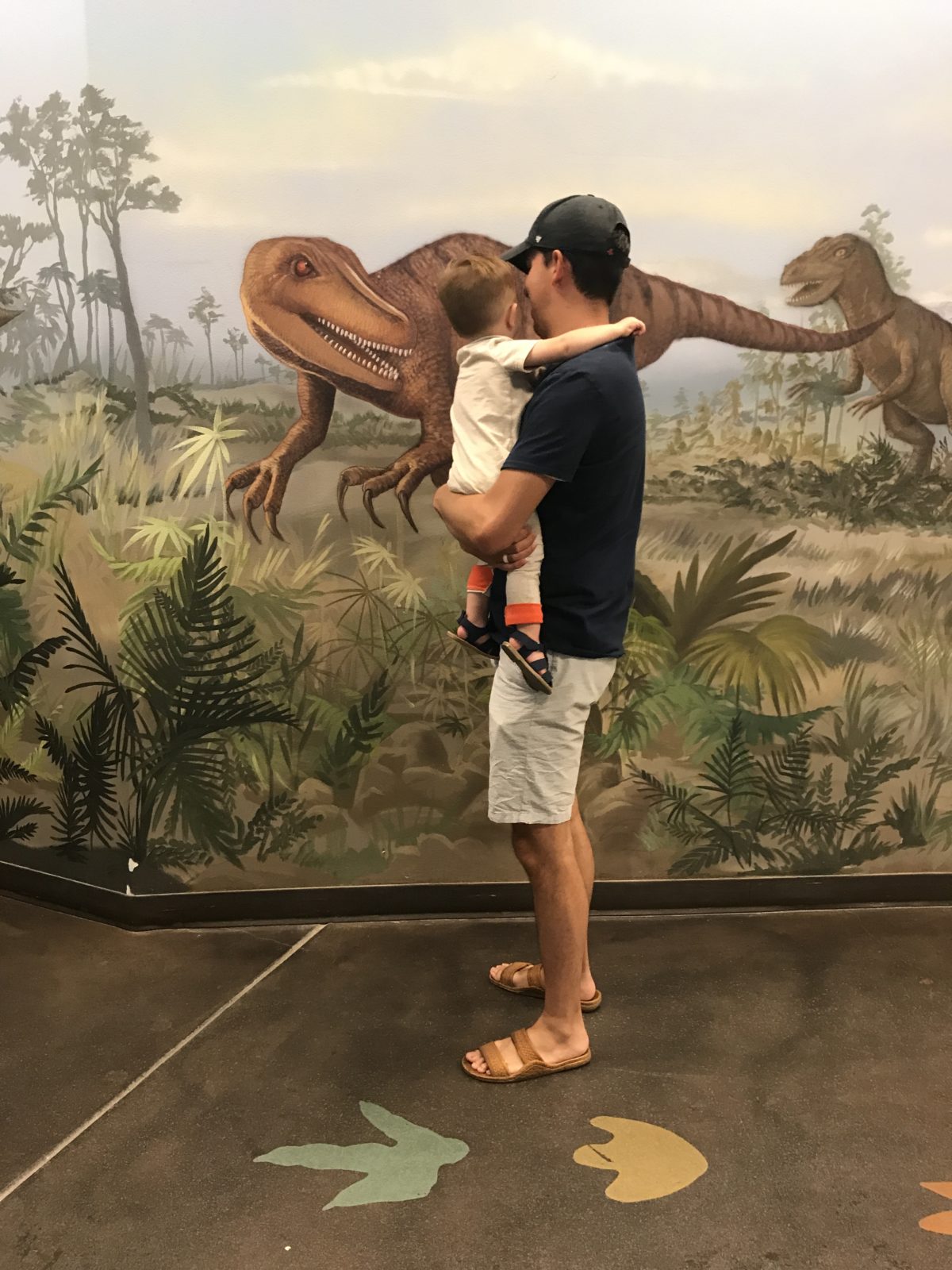 Things to Do in Lehi
One of the weirdest parts of having a baby and toddler is figuring out you have to keep them entertained, constantly. If you don't have kids and you're reading this you probably are thinking, "well duh." But think about it, every second that they are awake from morning to bed time you have to make sure they have something to do otherwise they'll destroy your house. That's not an exaggeration. If we let our little guy roam around aimlessly he will have the house in ruins within 10 minutes.
We've found lots of activities outside that are perfect for summer, but finding things to do inside during winter is a bit more challenging. I go a little stir crazy being locked in the house so last winter our family signed up for the Thanksgiving Point Family Pass and it has been the best investment for us. The cost was $145 for my husband and me and because my son is still under 3 he is free. The pass includes a variety of the activities and museums at Thanksgiving Point, but I'm going to talk specifically about the Museum of Ancient Life.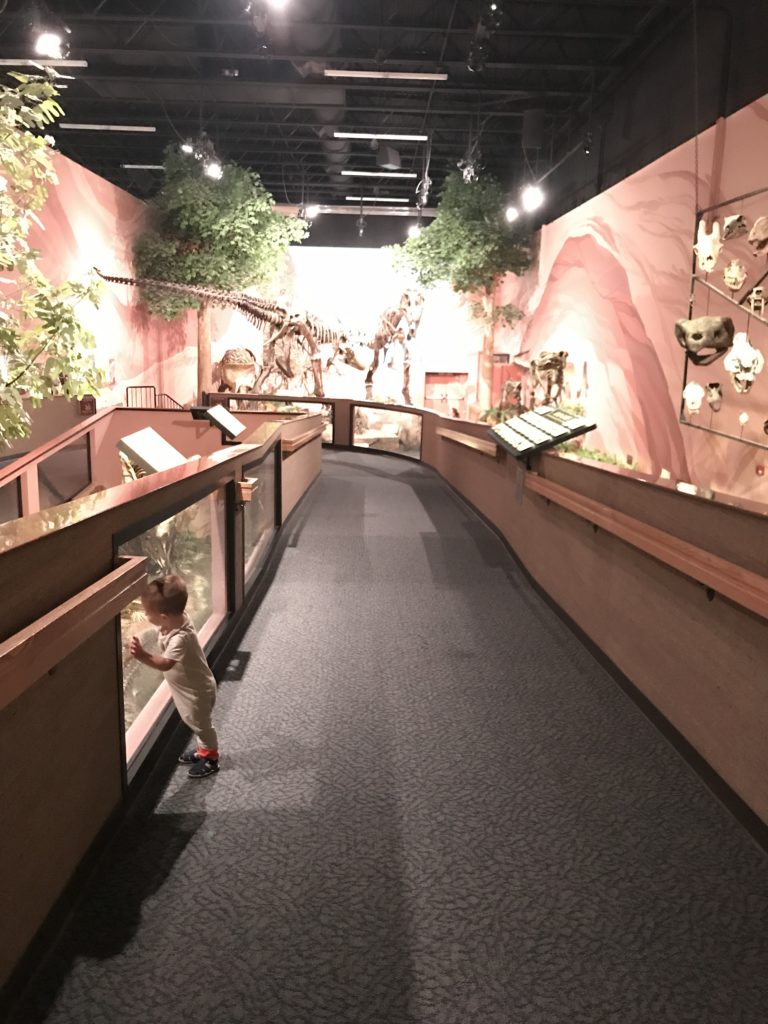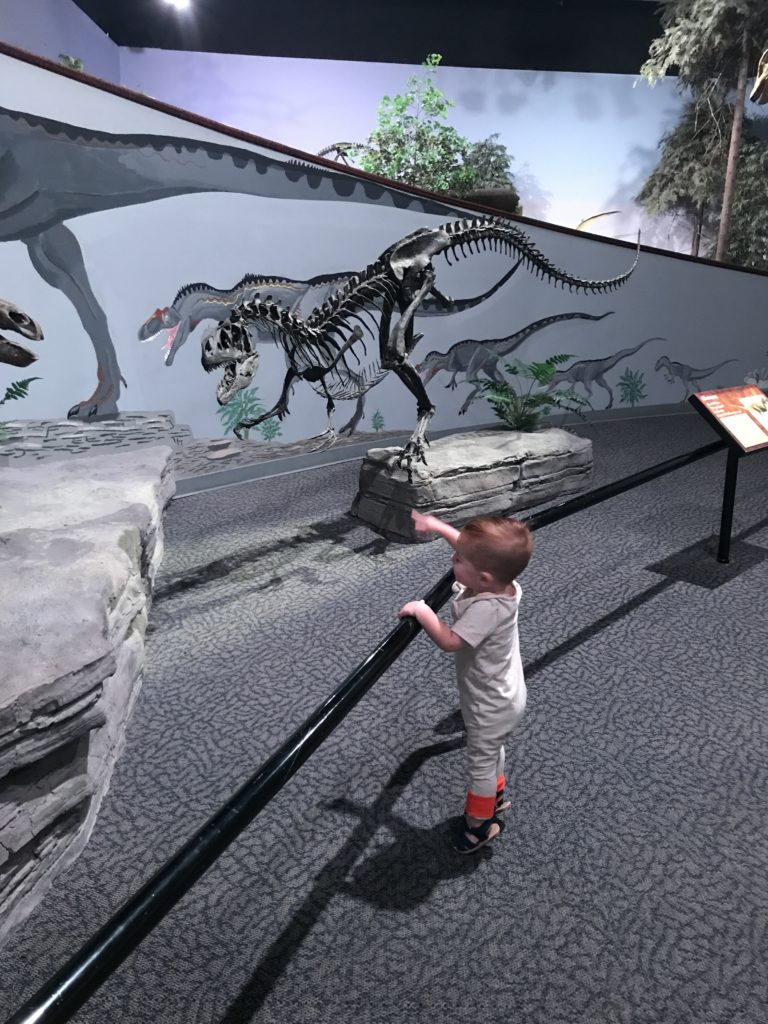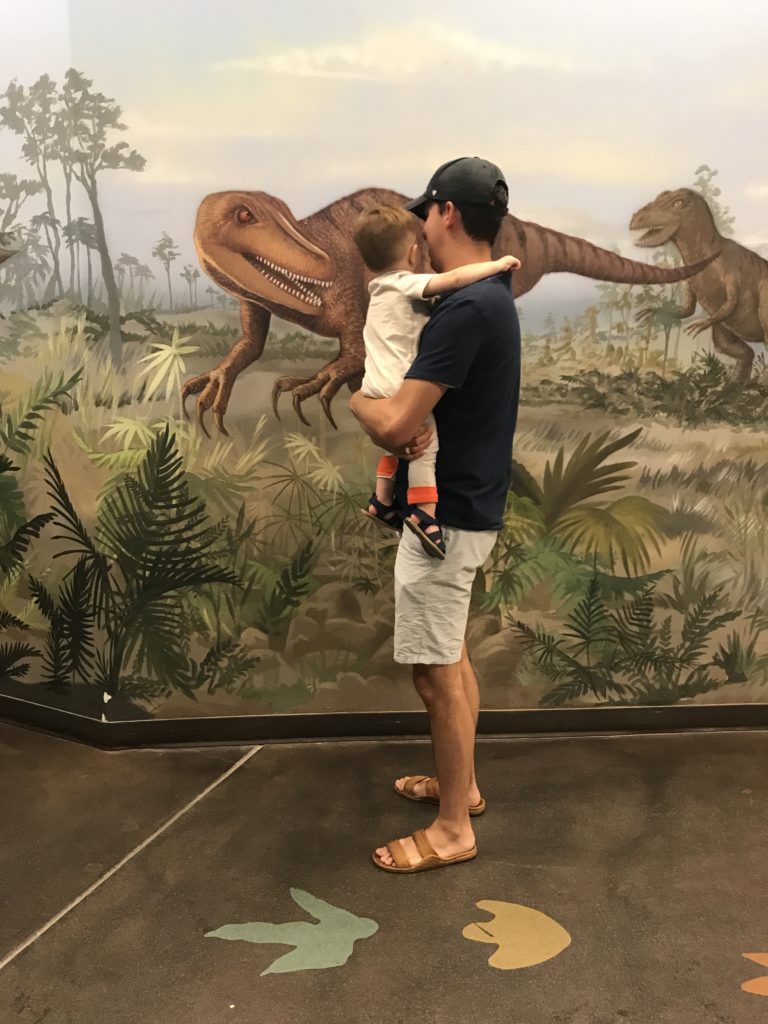 Now that my baby (even though he's more of a little boy) is getting older he loves animals and dinosaurs. The Museum of Ancient life was right up his ally. We went on a Saturday afternoon around 4 and it was very empty, which was great for us to allow him to run around. Baby C loved all the murals of the velociraptors on the wall. He would point to one and say "woah!"
The museum had a few different sections including an ancient life in Utah section, ancient sea life section, and a section that had a gigantic T-rex skeleton. It was all SO fun.
My little guy loved running around and looking at all the dinosaurs. There were also activities set up for kids like an excavation dig, a water table, Velcro dinosaur pieces that you can use to design your own dinosaur, and matching games. We probably spent about an hour or so at the museum which was the perfect amount of time to tire him out. It was just a blast! If you are looking for a great activity for your littles I highly recommend the Museum of Ancient Life!
Have you ever been to the Museum of Ancient Life? What was your favorite part?