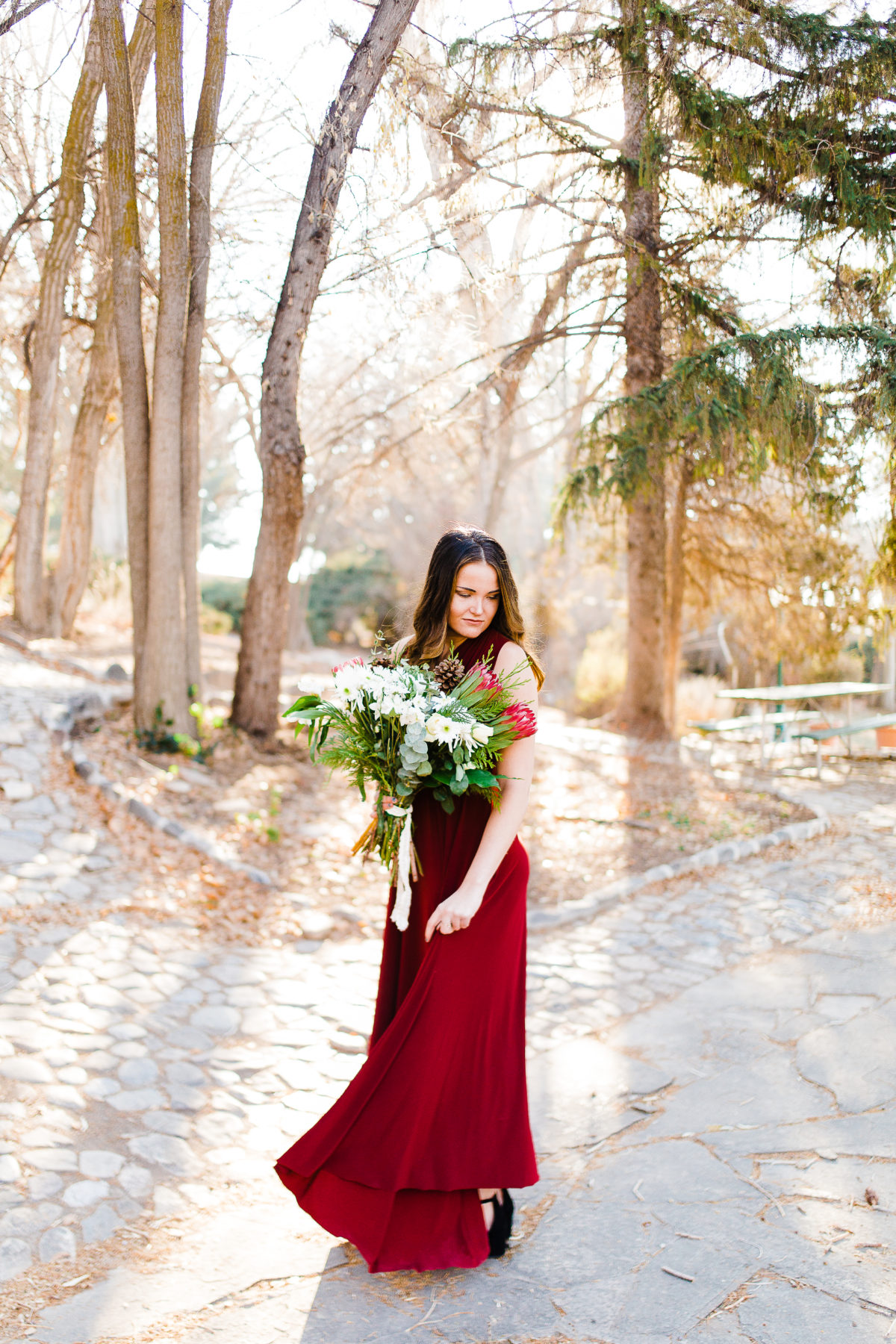 Winter Bridals | Provo Wedding Photographer
This beautiful winter bridals session was so fun to shoot as a provo wedding photographer. Kassy was a wonderful model and was such a trooper in the COLD. It was literally 24 degrees outside.
We shot this bridal session at the American Fork Amphitheater in American Fork. As a Provo Wedding Photographer, it's one of my favorite locations for bridals. It's so versatile, easy to get to, and super pretty. I loved the light peaking through the trees and the cobble stone walks.
The beautiful bouquet was actually just a combination of two separate bouquets from Costco. The total cost for the bouquet was $25 and it was SO pretty. I loved the pinecones and the pine tree details. It smelled SO pretty – just like Christmas. That's my best bridals tip – so often weddings can get expensive. Rather than skipping the bouquet all together at your bridal session, grab a couple of bouquets from Costco. Flowers make your bridal session SO much more interesting and beautiful.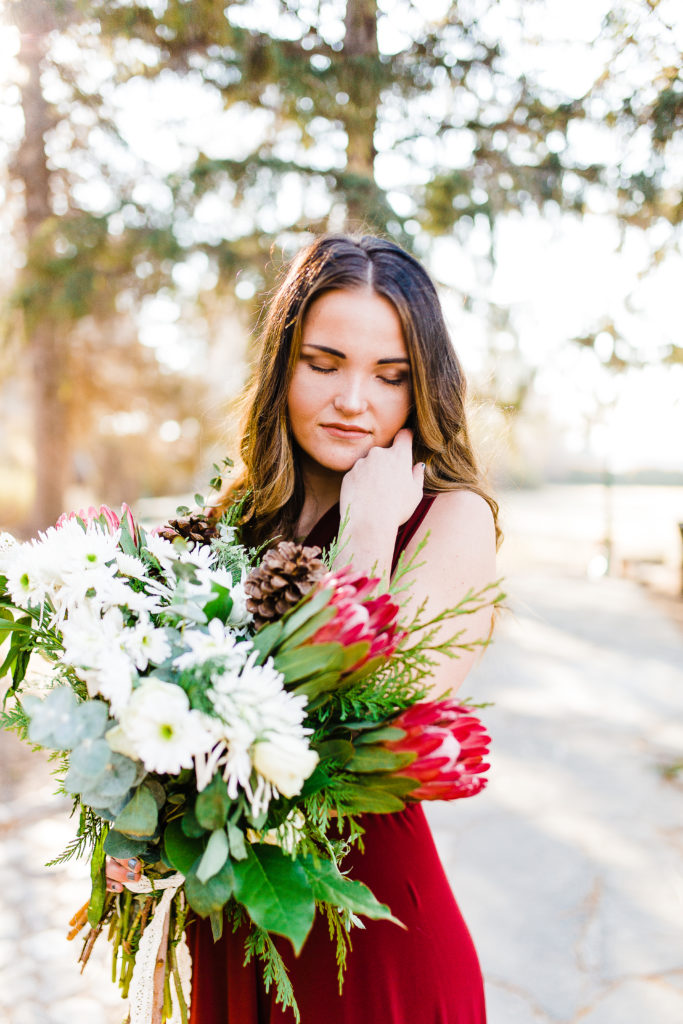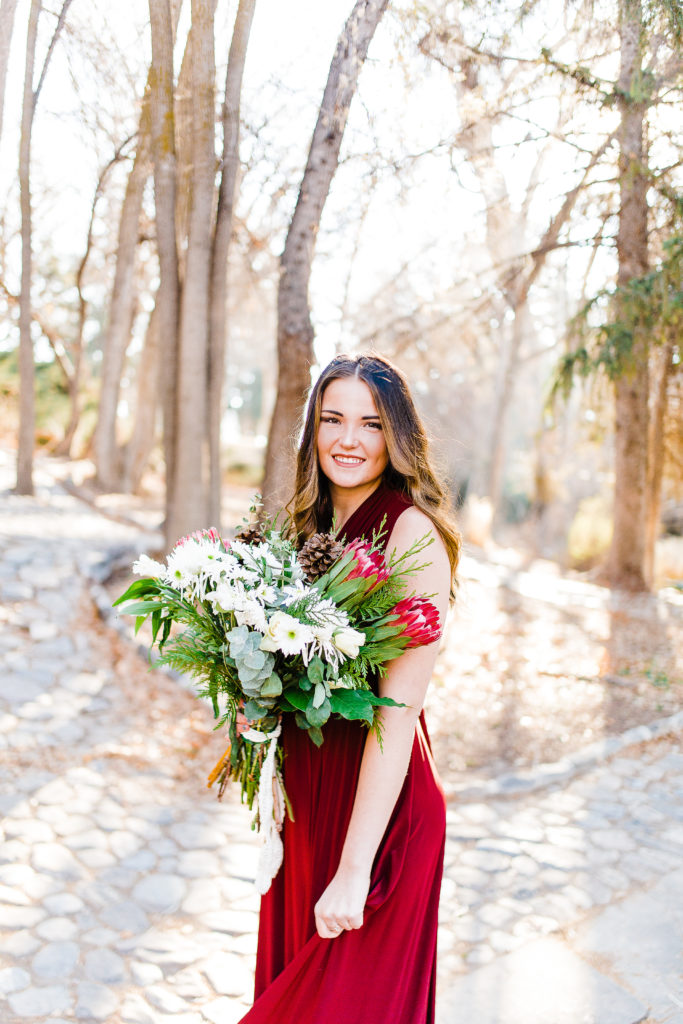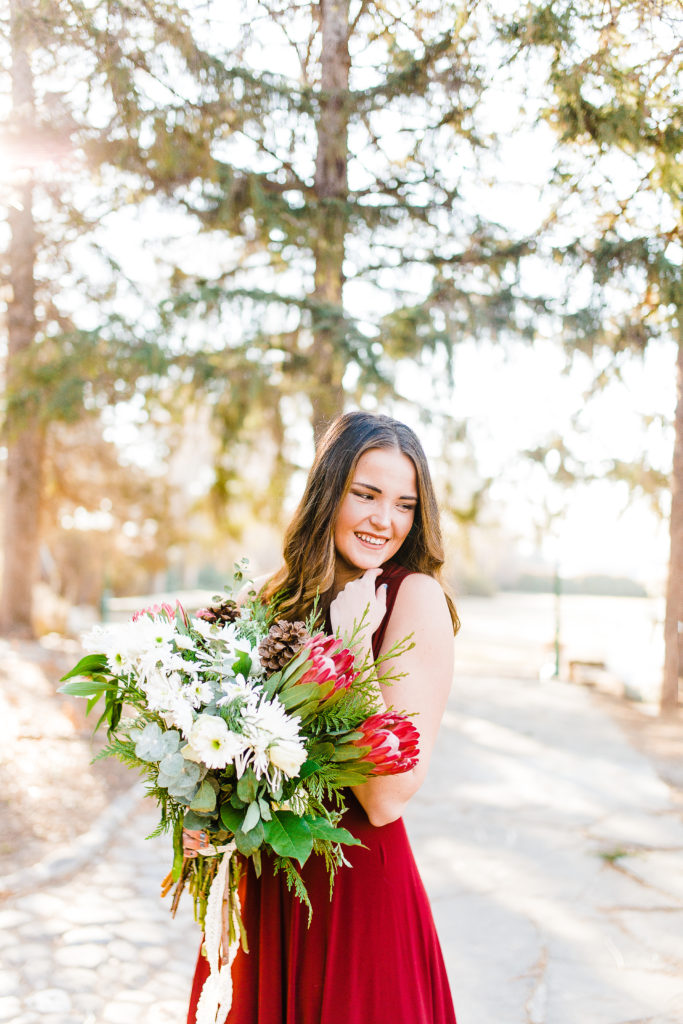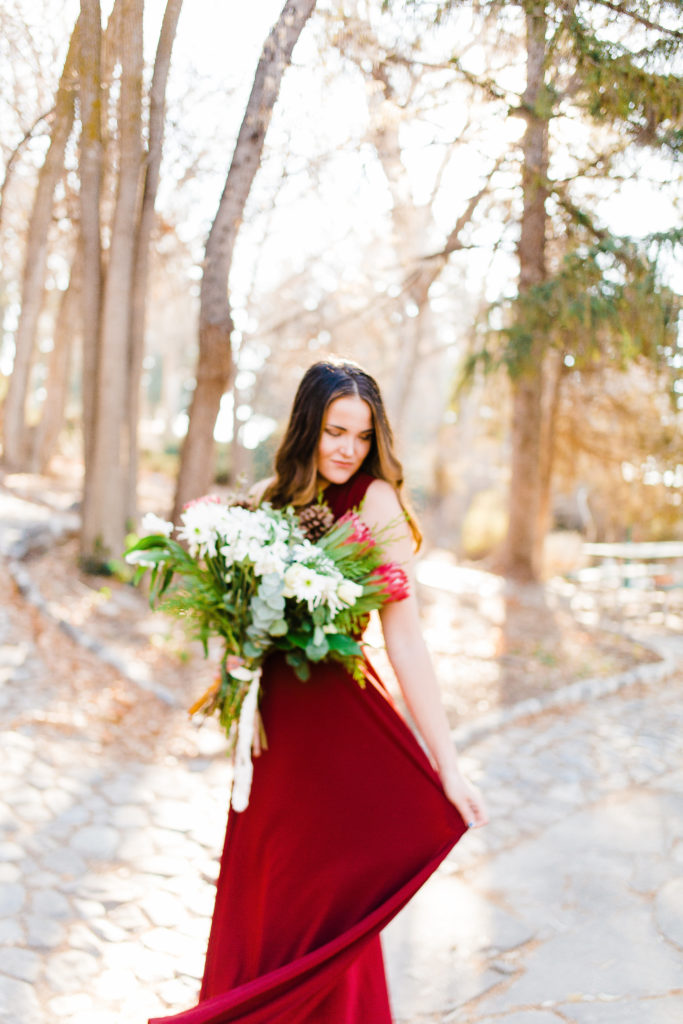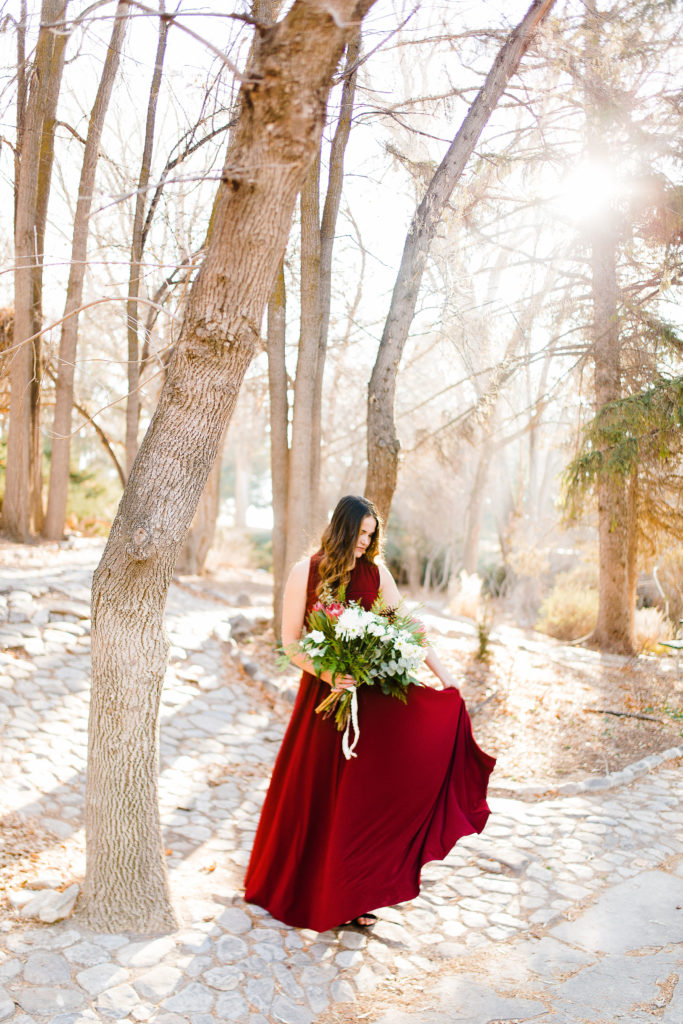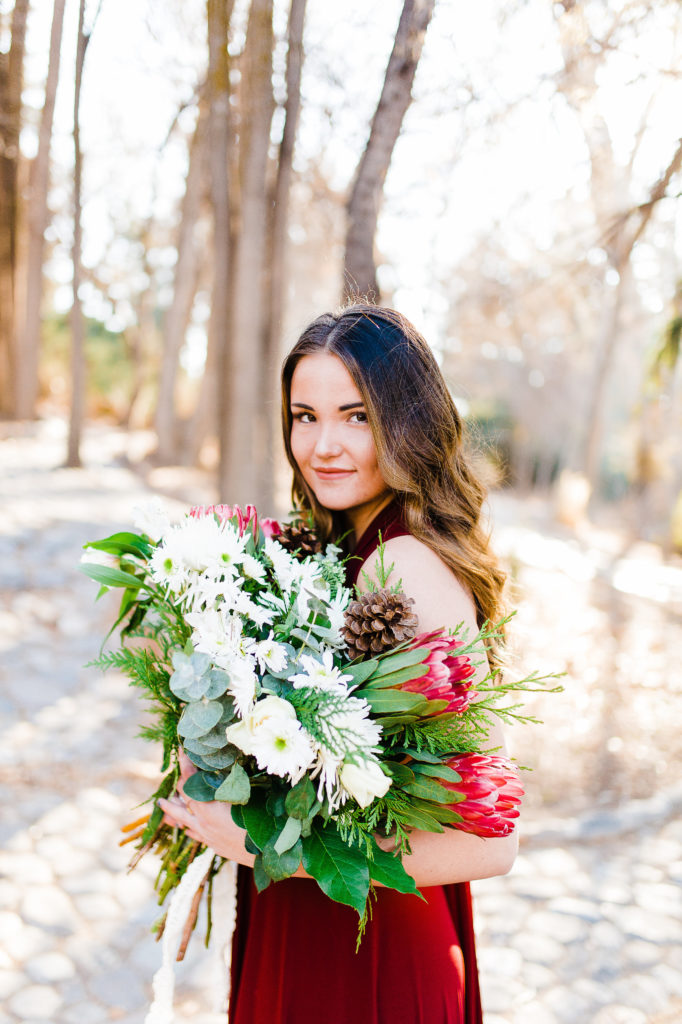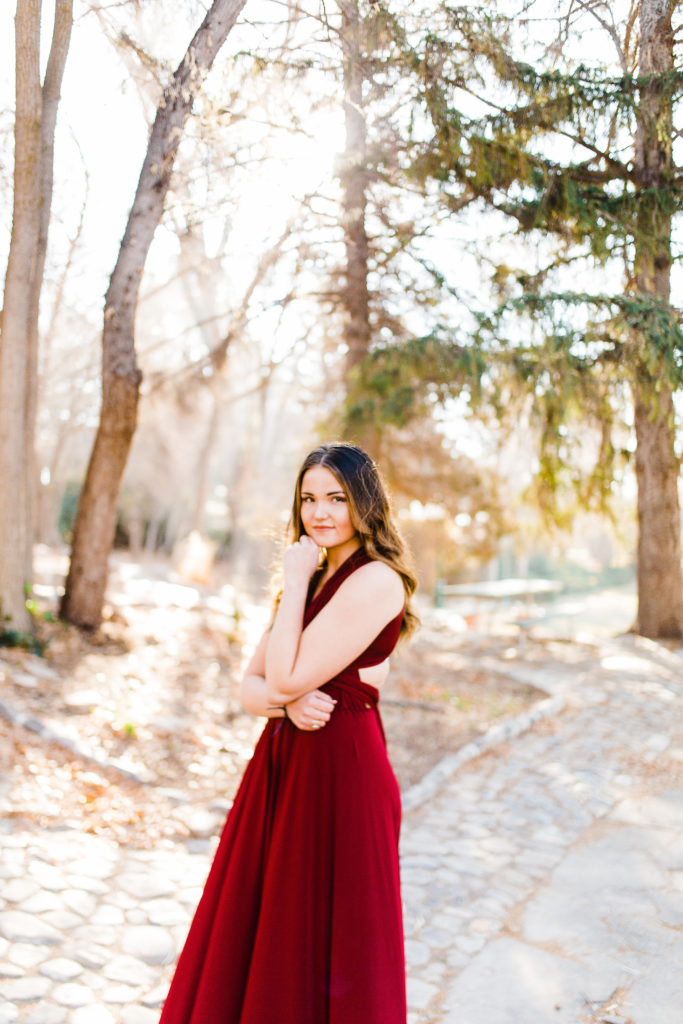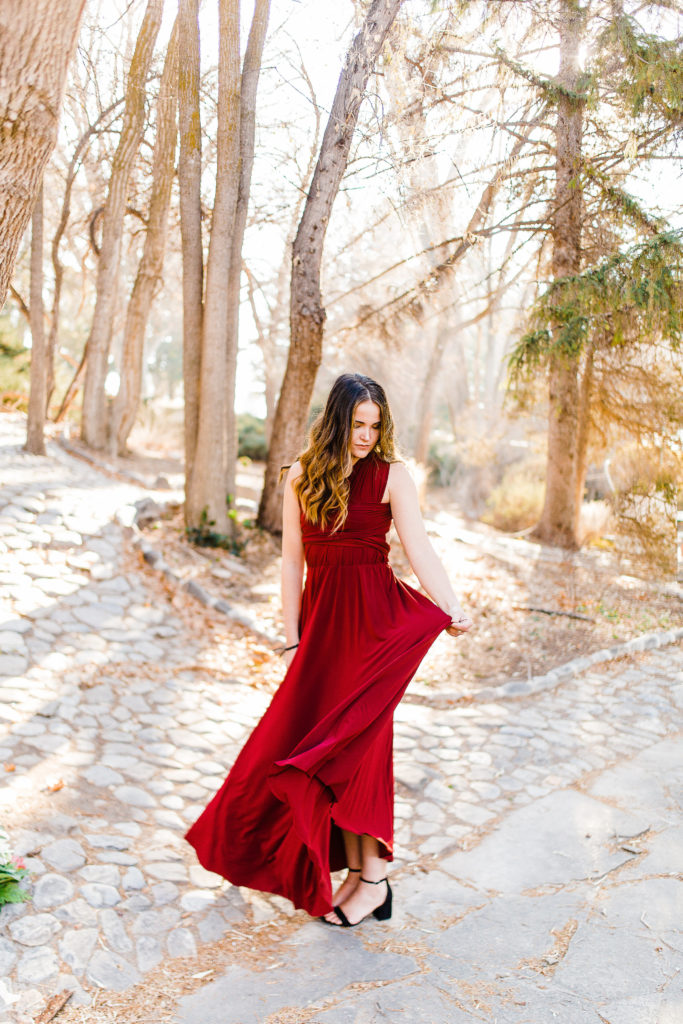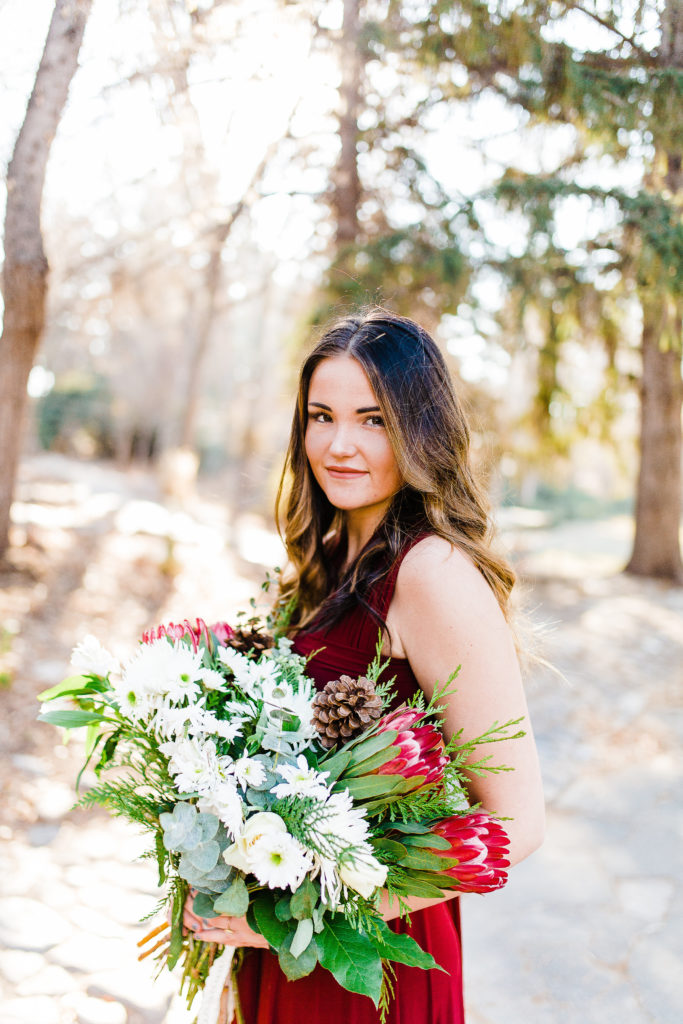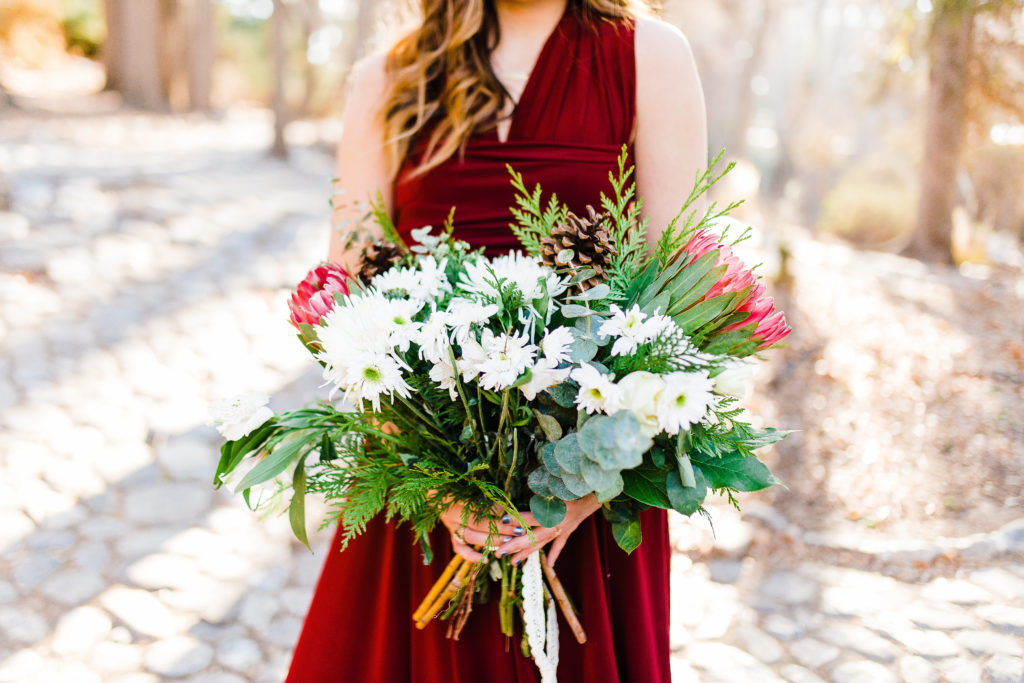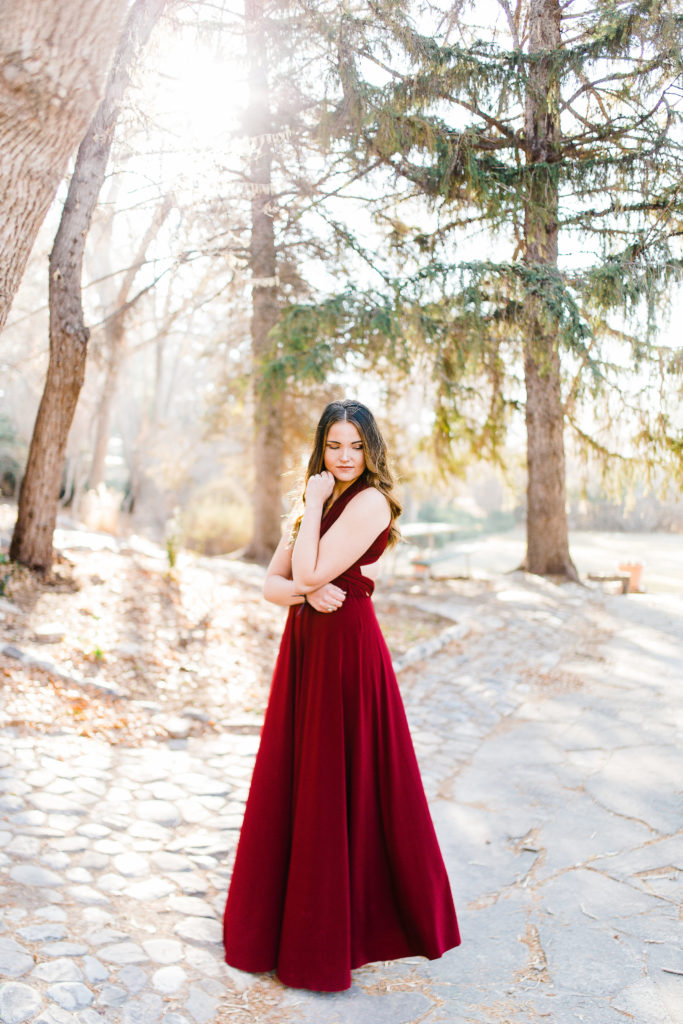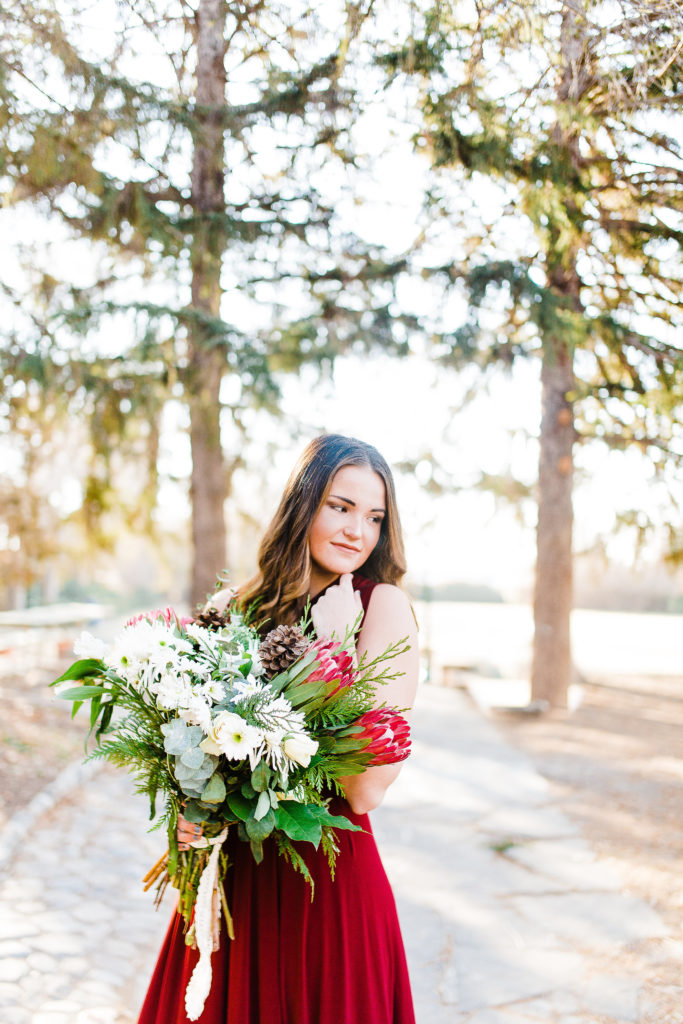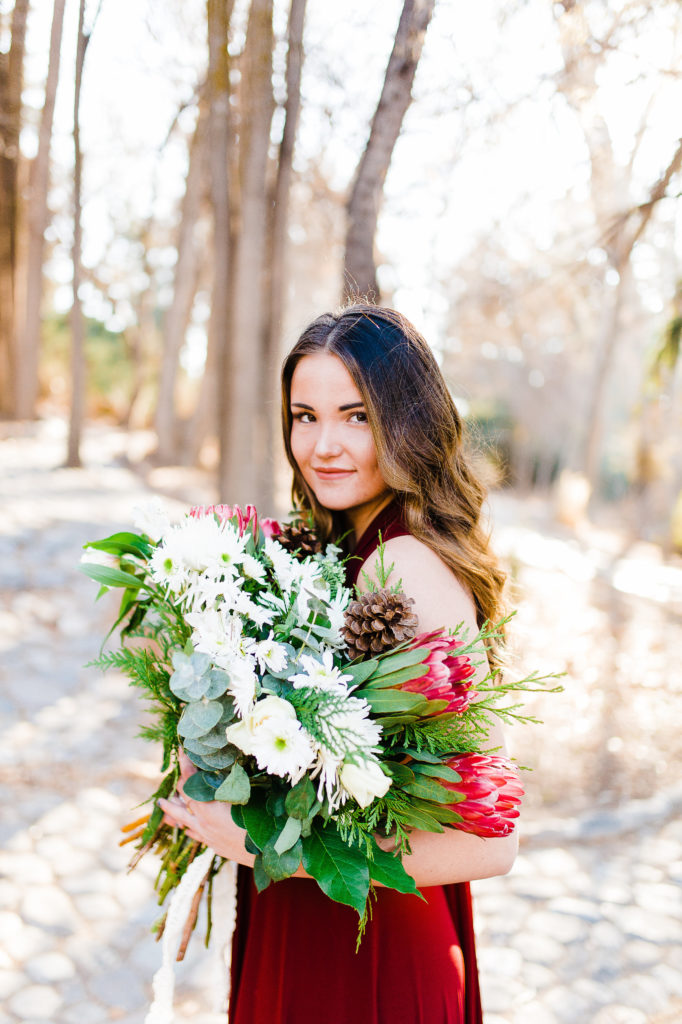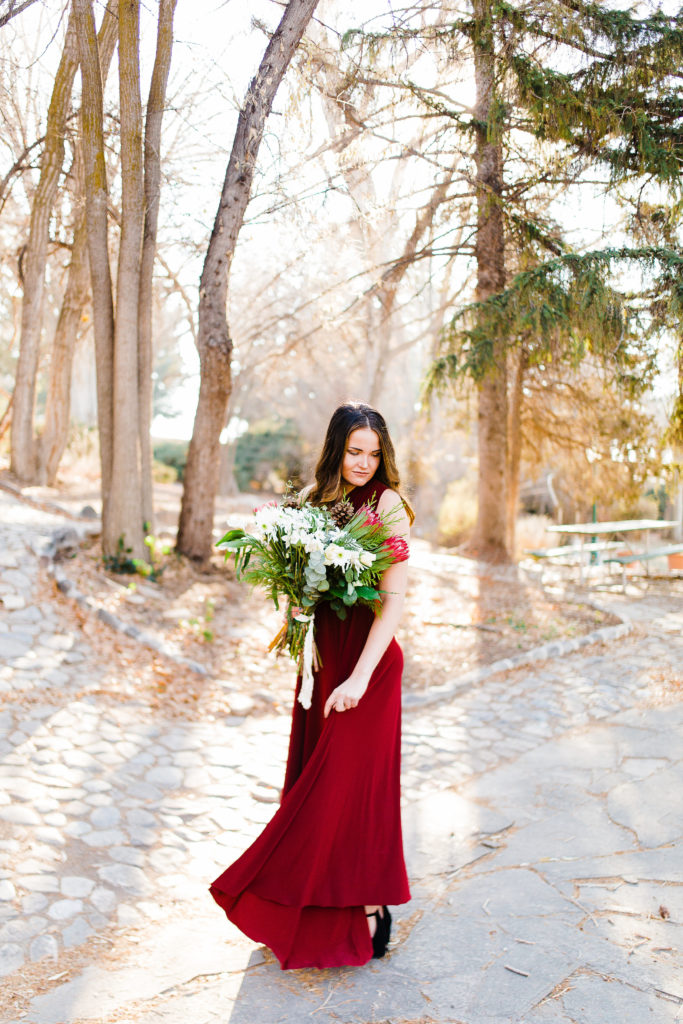 I'd love to work with you! Please contact me to book your wedding date! To see more of my portfolio, follow me on Instagram.